COVID-19 UPDATE 1: Grab Services Uninterrupted, Will Continue to Serve our Community
Attributed to Sean Goh, Country Head, Grab Malaysia.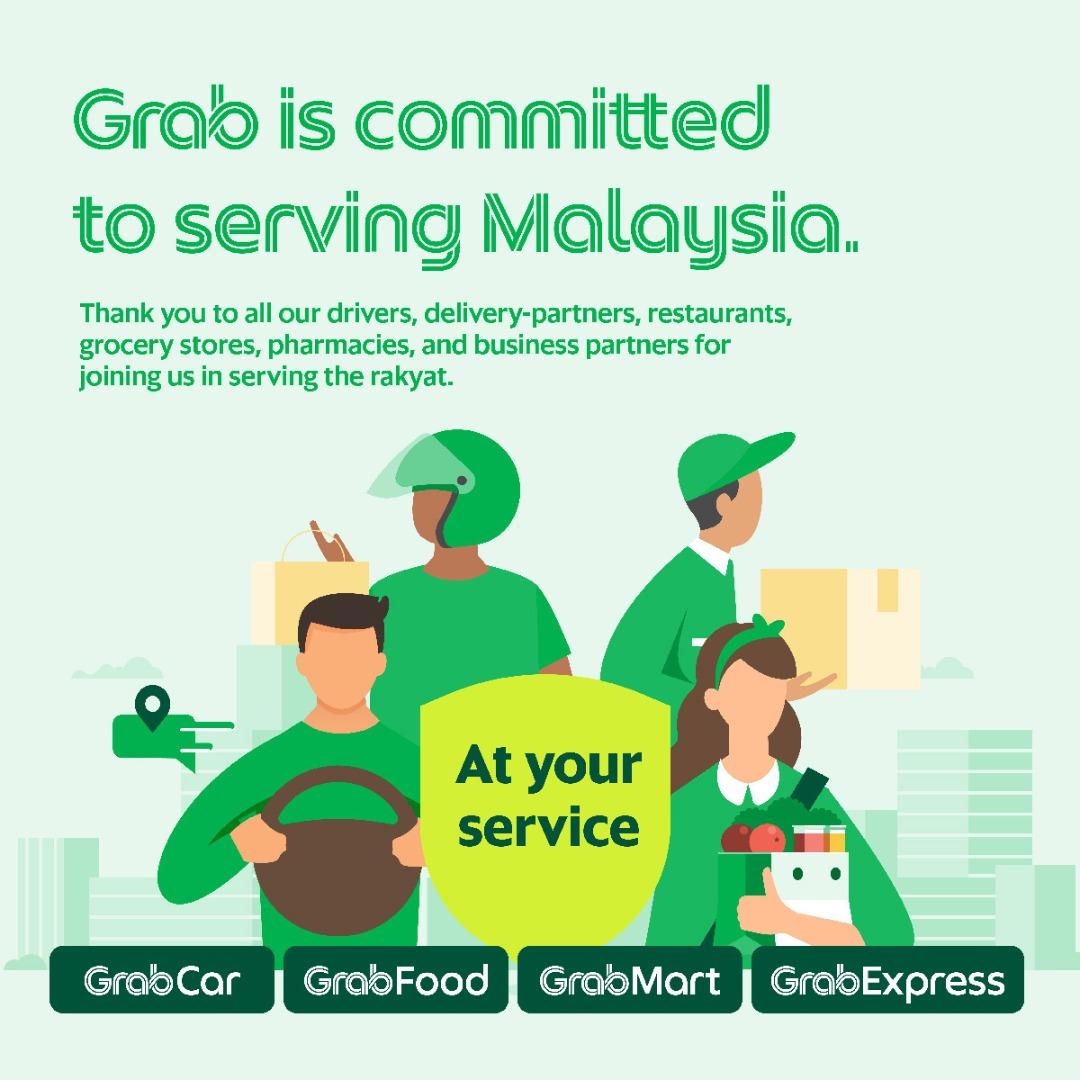 Yesterday, Malaysia declared a two-week, nationwide movement-control order. We would like to assure our community that Grab's services – Food, Mart, Delivery and Transport – continue to operate to serve our community in Malaysia.
Our hearts go out to protecting our drivers' and merchants' income, and to protecting our community's health and safety. Therefore, we will be adopting the following measures:
Passengers
We strongly encourage our passengers to go cashless with GrabPay to minimise physical contact.
We will temporarily suspend GrabShare and GrabBike to encourage safe, social-distancing practices.
We will introduce a 'Ride Cover' policy, in collaboration with our insurance partner, Chubb, to include coverage for Covid-19. Passengers can opt in at RM0.35 per ride from March 23 to April 1, 2020. This coverage will be valid till April 30, 2020.
  Delivery Users (Food/Mart/Delivery)
We will ensure that all orders are carefully sealed by working closely with our merchant partners.
We are implementing 'Contactless Deliveries'. Consumers can include a note to their delivery partners to arrange for a contactless delivery, as long as the instructions are reasonable
We are offering 50% off essential health-related products with selected Mart partners.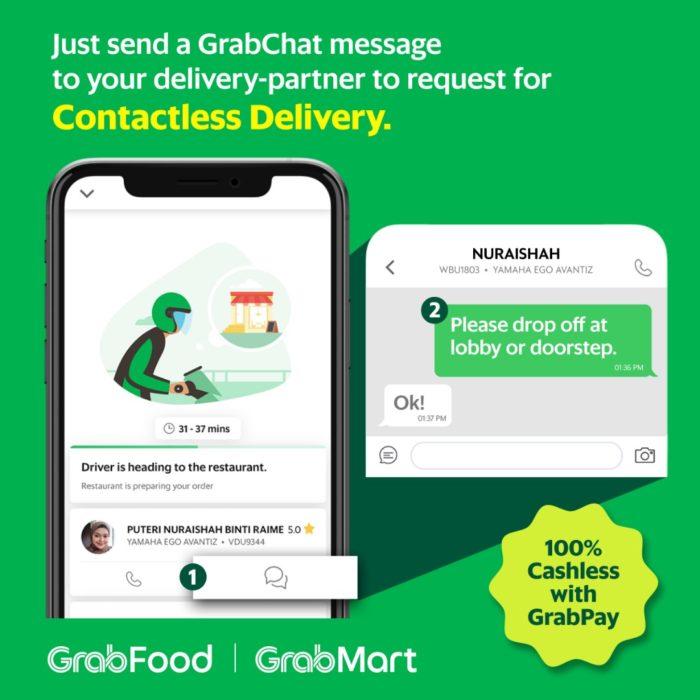 Driver-Partners 
We will close our Grab Driver Centres nationwide from March 18 to 31, 2020. We aim to reopen on April 1, 2020 (pending further developments). Driver-partners can refer to our help centre for assistance.
We are subsidising masks, to be made available to our drivers on GrabBenefits, on a first come first service basis.
We will introduce a car-based delivery service to improve income opportunities for our driver-partners.
Delivery-Partners 
We are giving masks, which will be made available to our delivery partners on GrabBenefits, on a first come first service basis.
We urge all delivery-partners to wear a mask, use hand sanitisers provided by merchants, and comply with health and safety measures at merchants' premises.
Merchant Partners 
We have enabled live chat and a hotline for merchants to report any delivery-partners who may exhibit potential symptoms. We will immediately assist to either cancel the order or to assign another delivery partner.
URGENT REMINDERS TO OUR COMMUNITY: 
We are committed to support MOH in their response to Covid-19:
We urge our community to provide feedback if you notice any driver, delivery-partner or passenger exhibiting symptoms.
We urge our community to inform us immediately if they have been tested positive for the Covid-19 virus, and have come into contact with a driver or passenger, so that we can assist MOH with contact tracing.
We will temporarily suspend accounts that have been exposed to Covid-19, working closely with MOH.
We will provide financial assistance to affected drivers and delivery partners while their account is on hold. We will provide RM1,000 to a partner who contracts Covid-19 on the job, and RM300 for a driver who is quarantined as a result of exposure during a ride or delivery.
In these trying times, we remain committed to serve and support our community to the best of our ability. As a united Malaysia, we are confident that we will weather these challenging times together.
-END-
Other COVID-19 updates: