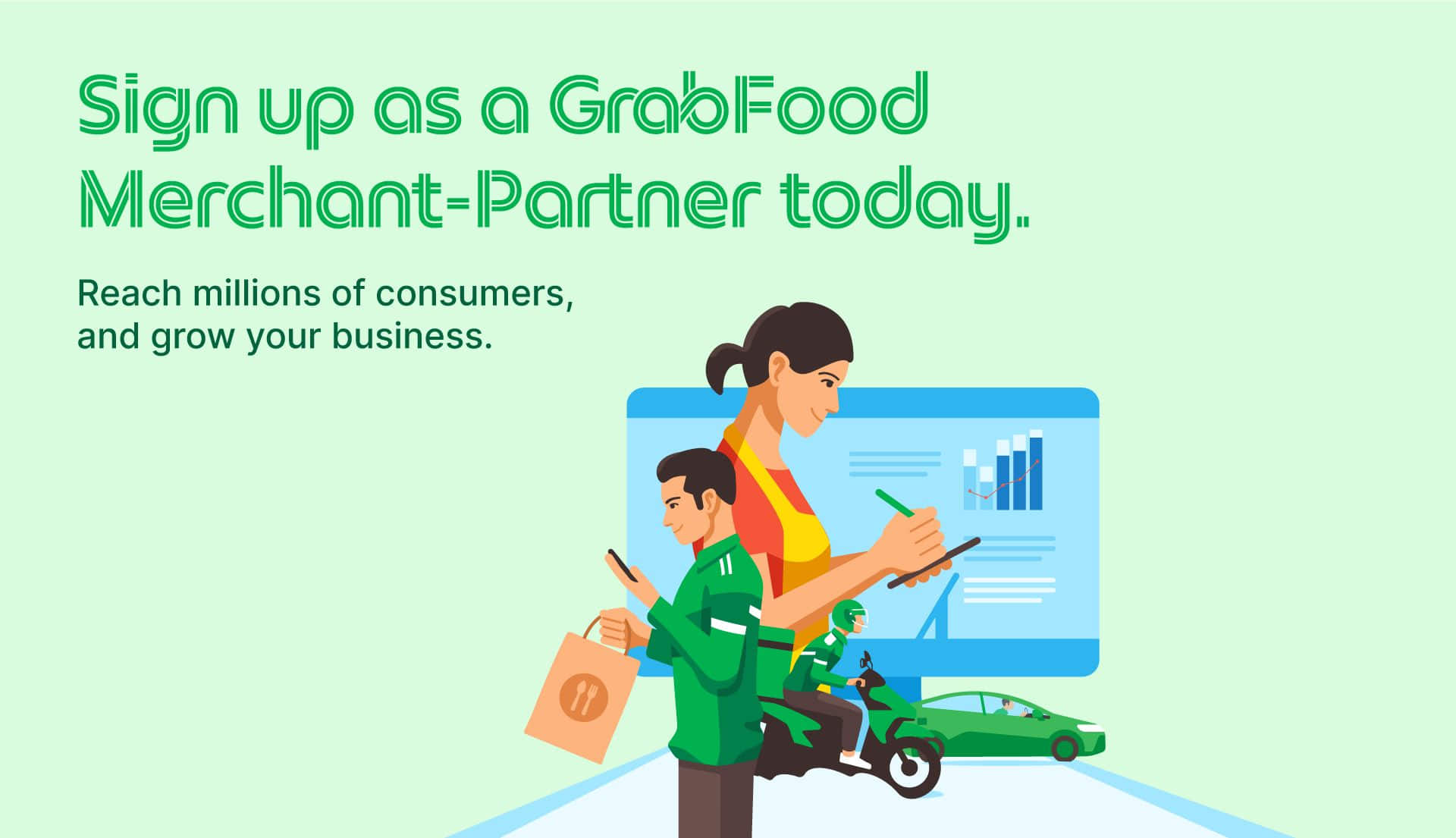 Partner with Grab
We need just a little information about your business to get you up and running with Grab.
Do you have an SSM Business Registration Number? (Eg: 123456-X)
SSM is defined as The Companies Commission of Malaysia or Suruhanjaya Syarikat Malaysia. For more information please refer here. We'll verify your business online to make things quick and easy.
GrabFood now offers a more complimentary service model to suit different business needs.
Only merchant-partners that have signed up for GrabFood Delivery can opt in for Self Pick-Up and Grab Online Shop.
GrabFood Delivery Journey
Grab Online Shop Service Journey
Scan To Order Eater Journey