COVID-19 UPDATE 6: Grab Distributes 1 Million Free Masks to Delivery Network to Serve Malaysians Safely
Grab's Delivery Network continue to benefit from Grab's safeguard measures.
Malaysian Communications and Multimedia Commission Ministry providing Anti-Covid awareness and care packs to Grab Delivery Network and consumers.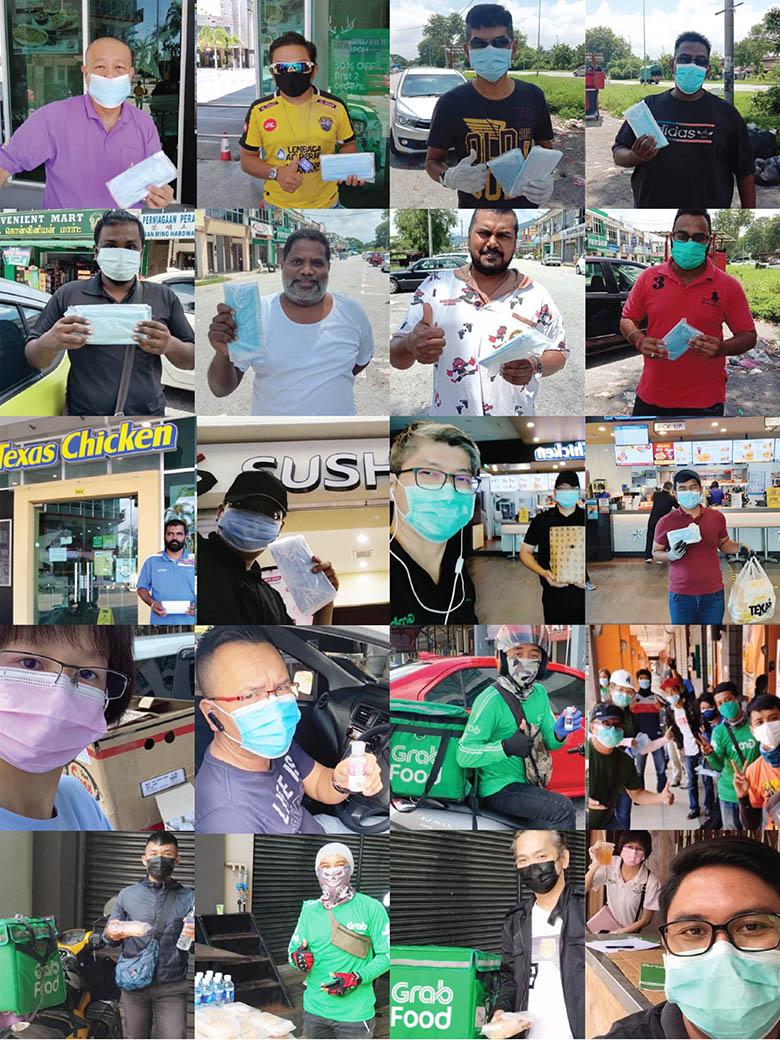 *Attribute to Sean Goh, Country Head of Grab Malaysia. 
While many of us stay at home, our delivery partners remain hard at work to ensure that Malaysians get their daily needs, such as food, fresh produce and daily essentials. And now our communities need their Ramadan essentials, like baju raya, cookies, dates, and our Ramadan bazaar favourites for buka puasa. Hence, it is more important now than ever to take care of their wellbeing and health.
In recent weeks, we started delivering more than 1 million face masks directly to the homes of our delivery partners nationwide to help them stay protected as they play their part as an essential frontliner.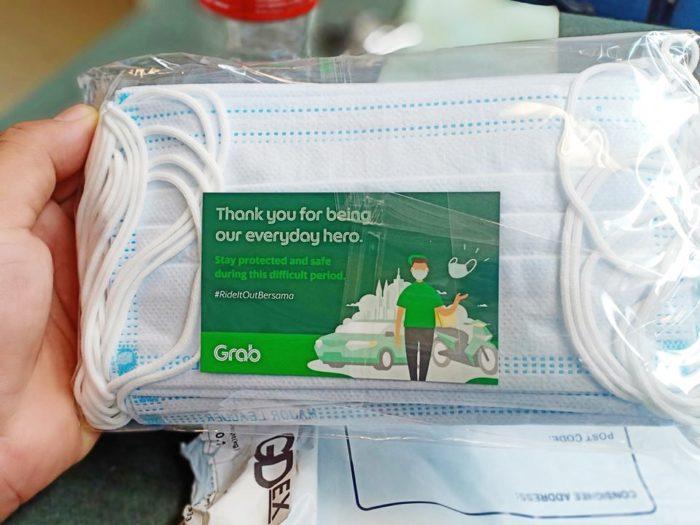 In addition, our delivery network continues to benefit from the health and wellbeing measures we introduced, namely: 
Grab 'Partner Protection Fund' of up to RM1,000 per driver or delivery-partner:

A protection fund to help partners who are either tested positive, or are required by MOH to self-quarantine.

Grab 'Partner Relief Fund' of up to RM300 per driver or delivery-partner

: Discount vouchers to help with our partners' daily household expenses. These vouchers can be used on most Grab services, whether to reload your mobile, or to purchase essential food and grocery items at up to 50% off for their families during this period.

Improved hygiene practices:

Our delivery network can continue to purchase hand sanitisers and Lysol car disinfectants to clean their cars via GrabBenefits. 
In addition, we are honoured to partner with the Ministry of Communications and Multimedia in their "Kempen Memerangi Covid-19" to provide our Grab Delivery network and GrabFood consumers with an anti-Covid care and awareness pack respectively. We welcome and fully support the ministry's move to ensure that Malaysians are kept informed and have access to accurate information to protect themselves from Covid-19. We believe that information is vital especially to navigate through these challenging times, which is why we have been making updates relating to Covid-19 easily accessible in the Grab app since the beginning of the MCO.
To our delivery partners, words cannot express our gratitude for your dedication in serving Malaysians, and in earning an income for your families. To Grab's community of users, we are moved by your many kind words and gestures towards your delivery partners. We hope that more people continue to support their delivery partners with their kind gestures and even a grateful tip. A kind word will definitely go a long way.
In the meantime, on behalf of all us from Grab, Selamat Berpuasa, especially to our Muslim partners and community of users.
– END –
Other COVID-19 Updates: