COVID-19 UPDATE 5: Grab Partners With 20 NGOs to Support Underserved Communities
NGOs benefit from subsidies on GrabExpress service to deliver supplies to underprivileged communities.
Grab employees donate over RM500,000 to people with disabilities.
To date, Grab users have donated 13 million GrabRewards points to support NGOs.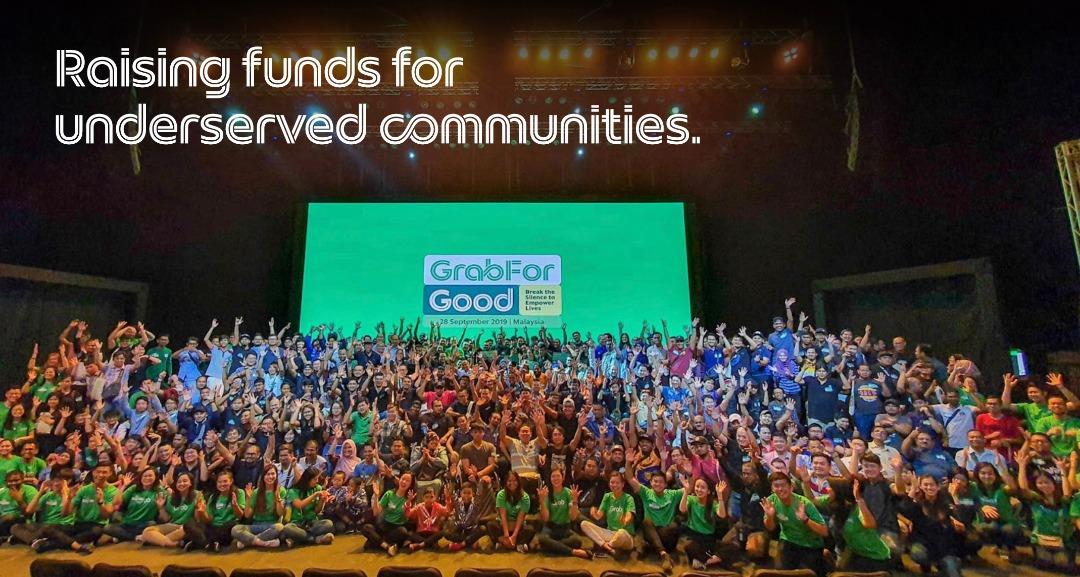 *Attributed to Sean Goh, Country Head, Grab Malaysia. 
The last month has been a roller coaster of emotions for Malaysians trying to weather the MCO, while companies, big and small, fight to protect their businesses. Grab is no exception – our core business plummeted, which propelled us to innovate, adapt and make tough decisions. But perhaps even more importantly, this crisis has impacted the work of humanitarian organisations, and as a result, our underprivileged communities.
As such, we partnered with 20 different NGOs such as Malaysian Federation of the Deaf (MFD) and Dignity for Children by offering GrabExpress deliveries at a subsidised rate to move food and essential supplies to underprivileged communities. With this partnership, our NGOs contribute directly to their delivery riders' income, while all other transaction costs are borne by Grab.
In addition, our Grabbers (Grab employees) raised over RM500,000 for NGOs supporting people with disabilities, including MFD, one that is very close to our hearts. We have been working with them for more than two years now on our #BreakTheSilence initiative to help uplift the lives of the deaf and disabled community through the digital economy.
Finally, Grab's community of users also rallied to donate 13 million GrabRewards points to a list of curated NGOs in our GrabRewards catalogue, with Grab matching some of these contributions. In just ten days, this has generated donations worth over RM100,000 for the various charities we are supporting, and I truly believe that this is just a start.
I want to take this opportunity to commend all our users and Grabbers nationwide for your compassionate heart and gesture. In the spirit of Ramadan, we will continue fundraising efforts for these NGOs to help our underprivileged communities. We hope that more and more of our users will donate their GrabRewards points, at special discounted rates matched by Grab.

In addition, if anyone knows of an NGO that could benefit from the support of our GrabExpress services, please do not hesitate to reach out to us via THIS LINK. It would be an honour for Grab to help them continue the good work they are doing for the underserved and underprivileged community.  
Before I sign off, I would like to share with you some of the comments and testimonies that have personally inspired me during these unprecedented times.
Renee Koo, Dignity for Children: "When the MCO began, we were worried as to how we would be able to provide for the children and young adults who depended on us. We opted to use GrabExpress to help us reach out to our students and their families so as to not risk the safety of our staff, and also our students'. GrabExpress has been our great partner during this MCO to reach out to the urban poor."

Mohamad Sazali bin Shaari, President of the Malaysian Federation of the Deaf (MFD): We have been collaborating with Grab for sometime now, especially to help uplift the deaf and physical community as drivers and merchants. When MCO began, while many Malaysians were panic buying, many of our physically disabed members were left stranded and unable to shop. Without the support of the Grab, we would not be able to get the food supplies we have sourced from partners like Nestle, Sunkist, Pokka, Spritzer and Minyak Masak Alif to the affected members.
Let us continue to be kind and inspire each other to be better especially at a time like this.
*Note: Header image from 'Grab For Good' event on 28 September 2019.
– END –
Other COVID-19 Updates: