Consumers & DriversSocial Impact & Safety
Grab Announces Additional COVID-19 Support Measures
Grab is providing ongoing and additional partner relief initiatives aimed at assisting driver, delivery and merchant-partners financially.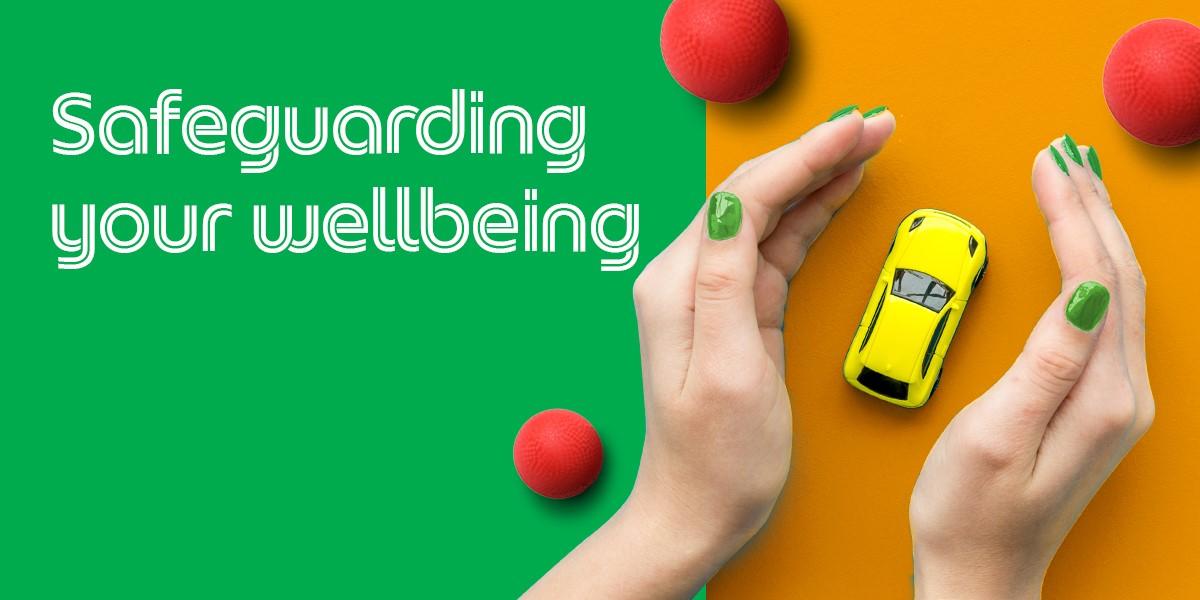 Grab is providing ongoing and additional partner relief initiatives aimed at assisting driver, delivery and merchant-partners financially.

Grab leaders will take a pay cut of up to 20 percent to help the business and partners ride out the worst effects of the pandemic. Grab employees are also donating to fund these initiatives. 

Expands GrabMart and GrabAssistant services to allow consumers easier access to daily essential items 
SINGAPORE – March 30, 2020 – Grab, Southeast Asia's leading super app, announced today a series of additional initiatives to support its driver, delivery and merchant-partner community in light of the COVID-19 pandemic. 
Since the beginning of the COVID-19 outbreak in Southeast Asia, Grab has worked tirelessly with governments and funded measures to render much-needed financial support for driver and delivery partners most impacted by the crisis. However, as countries and cities restrict movement and implement social distancing measures, there is a need for more measures to support Grab's community of partners. As such, the company recently enacted additional assistance schemes aimed at alleviating the financial strain faced by its community of partners. 
"The COVID-19 pandemic has caused immense financial anxiety amongst our driver, delivery and merchant-partner community. Our top priority is to ensure the safety and well-being of everyone on our platform and we are grateful for our partners who continue to provide essential services during these trying times. We want to do our part to support our partners. Thus, we have expanded our Partner Relief Initiatives to aid partners most directly impacted by this crisis," said Anthony Tan, Group CEO and Co-Founder of Grab. 
The COVID-19 pandemic and ensuing measures to curb its spread has had a severe impact on businesses worldwide. To respond to the crisis, senior Grab leaders will take a pay cut of up to 20 percent to help the business and its partners ride out the impact of the pandemic. In addition, to show solidarity with community partners who are hurting financially in this crisis, the Partner Relief Initiatives will be funded in part by voluntary Grab employee donations that are matched dollar-for-dollar by the company. 
Partner Relief Initiatives 
Since January, Grab has worked with governments and launched programs for driver-partners and delivery-partners to mitigate the emerging impact of COVID-19. Across the region, a variety of different support measures are already in place. These ongoing measures include financial assistance and rental waivers for driver-partners who are hospitalised due to COVID-19, insurance protection against the disease[1] and providing eligible driver-partners with earnings support. 
Furthermore, to safeguard its community of partners and its consumers' safety, Grab has distributed over 1 million masks and hand sanitizers across the region. 
In addition to these measures, Grab recently launched two initiatives designed to provide more financial and enterprise assistance to Grab's community of partners: 
Expanded coverage of Grab's COVID-19 financial assistance scheme

[2]

to most of the countries that Grab operates in

.

Over the past two weeks, Grab expanded the COVID-19 financial assistance scheme from Singapore, Thailand and Vietnam, to include Indonesia, Malaysia, Myanmar and the Philippines. The scheme pays out a sum to driver or delivery partners who are hospitalized or quarantined due to a COVID-19 diagnosis, so they can have peace of mind during their recovery

[3]

. 

Provide a variety of merchant relief measures for GrabFood merchants to help their business during this period. Grab will also self-fund, as well as partner with third parties for GrabFood marketing programs for select merchants to help them reach more customers and generate additional sales.
"The Partner Relief Initiatives aim to mitigate the impact of the pandemic on our driver, delivery and merchant partners' livelihoods. As an ecosystem interdependent on each other for success, we are keeping our partners' needs top of mind. For merchants, we hope the merchant relief measures will alleviate their financial pressure while helping them focus on serving their customers. By ensuring our merchants' resiliency, we can not only meet the increased demand for food delivery during the crisis, but also provide alternate earning opportunities for our delivery-partners," said Russell Cohen, Regional Head of Operations.
Create Additional Earning Opportunities For Partners
As consumers adapt to restricted movement and social distancing measures, Grab has seen an increased demand for food, parcels and daily essentials delivery, and a decrease in its ride-hailing business. To meet the needs of consumers who cannot commute easily during this period, Grab will expand the GrabMart and GrabAssistant services to more countries in the coming weeks. The expansion of these services, and the reskilling provided to driver-partners to fulfil delivery orders[4] will allow them to access other earning opportunities through the Grab platform.
Currently available in Indonesia, Malaysia, Singapore, Vietnam and Thailand, GrabMart, Grab's daily essentials delivery service, will expand to more cities and countries including the Philippines, Myanmar and Cambodia in the coming weeks. Users can browse GrabMart to purchase essential items from grocery stores, convenience stores and pharmacies without leaving their homes. In Kuala Lumpur, Malaysia, consumerscan also purchase fresh produce, meat and seafood via Pasar, a GrabMart partnership with the Taman Tun Dr Ismail Market.
Over the next few weeks, Grab's on-demand concierge service, GrabAssistant, will expand into new cities in the Philippines, Indonesia and Thailand and relaunch in Vietnam. GrabAssistant differs from GrabMart in that it is a concierge service that allows users to hire delivery-partners to handle important errands, or help buy essential products at stores not listed on GrabMart. This gives users, who choose not to go out often, more delivery options to meet their daily needs. Grab will continue to closely monitor the COVID-19 situation, with the safety and wellbeing of its partners and consumers being top of mind. 
"As our business and communities continue to suffer the socio-economic fallout of COVID-19, we need to band together as a society – businesses, leaders, citizens – to  combat the worst effects of this pandemic. Our support for our community of partners will evolve, and we stand ready to do what we can to assist them. Even as our mettle is tested, let us continue to care for each other so we can all emerge from this stronger," said Anthony Tan.
[1]Covid insurance is available in Singapore, Thailand and Vietnam.
[2]Financial assistance schemes are funded by Grab or via insurance coverage programs.
[3]Country schemes differ and the financial assistance is subject to prevailing terms and conditions.
[4]Subject to local laws and regulations

Appendix A: Grab's Covid-19 Support Measures 
Riding through the Covid-19 pandemic together: Grab's Covid-19 Support Measures
At Grab, the safety and well-being of everyone in our ecosystem is our top priority. Since the beginning of the Covid-19 outbreak in Southeast Asia late January 2020, Grab has implemented a series of safety and support measures to protect our users, driver-partners, delivery-partners, and merchant-partners.
For a young technology company like Grab, Covid-19 has been a reminder for us to be flexible and an opportunity for us to further adapt our business model towards shared community and stakeholder goals. Our focus during this pandemic is fourfold:
1. Protecting drivers and delivery-partners livelihoods through the following initiatives:
Secured additional Covid-19 insurance coverage

for

drivers and delivery-partners in Singapore, Thailand and Indonesia. In markets where such policies do not exist, Grab has been providing a

one-time payment to cover loss of income

for drivers and delivery-partners who have to undergo quarantine or medical treatment for Covid-19.

Medical subsidies

are also provided to affected partners in some markets.
Provided other forms of

financial assistance

such as rental rebates, provision of emergency funds and loan repayment holidays for those most impacted by the crisis. 

With social distancing measures and cities under lockdown, ride volumes have decreased across the region. We're giving GrabCar driver-partners

alternative sources of income

by training and working with the government to enable four-wheel drivers to fulfil food/e-commerce/pharmacy goods/express delivery jobs. 

In Malaysia, we have transitioned 18,000 of our GrabCar driver-partners to support increased demand in the Food, Mart and Express verticals. Today, between 20-25 percent of food delivery orders in Malaysia are completed by GrabCar drivers.

In Singapore, we are working with the local authorities to extend a pilot programme, GrabExpress Car,  that allows driver-partners to provide on-demand parcel and food delivery services during all hours, except 7 – 10am on weekdays. Up to 15% of our driver-partners will now benefit from this programme.
2. Helping businesses stay afloat in light of a precipitous fall in foot traffic by:
Ramping up

online merchant onboarding

and committing more resources into bringing displaced businesses onto our platform as quickly as possible. 

Expanding

GrabMart

, our daily essentials delivery service, and

GrabAssistant

our on-demand concierge service, to more cities and countries, which in turn brings more business to merchants and jobs to delivery-partners

Committing to helping restaurant partners and food merchants generate revenue and

build their online presence quickly by funding marketing programmes on GrabFood

. This creates more earning opportunities for delivery-partners

Using our app as a channel to

promote local food businesses

and rally communities to support them.
3. Ensuring the safety of our partners and consumers through the following initiatives:
Worked with restaurants and food merchants to step up hygiene practices

, including providing them with guidelines for proper handling and sealing of food. In Indonesia, we are providing

2,000 no-contact thermometer guns

and

Delivery Statement Cards for merchants

to log the date, time, names and temperature of people who handled the food for all GrabFood orders. 

Introduced

contactless delivery

to limit contact between consumers and delivery partners. 

Distributed hand sanitizers, car disinfectant spray, and more than 1 million masks

to driver and delivery partners regionally, and we continue to source for more supply amidst the global shortage. 

Included COVID-19 coverage in the Ride Cover insurance

for consumers available on an opt-in basis when they book Grab rides in Singapore, Indonesia, and Malaysia. 

Introduced

daily temperature reporting

by our drivers and delivery partners in Singapore, Indonesia and Vietnam, and working on rolling this out in our other countries. Where delivery partners display symptoms, they are requested to seek medical advice and self quarantine if needed, during which they are temporarily suspended from our platform and provided with financial aid. 

Paused GrabShare

, our carpooling service, to limit the number of people in a car at any one time. 

Stepped up hygiene and safety practices at all our Grab Driver Centres and GrabKitchen outlets

to protect our visitors and employees. 
4. Helping governments flatten the pandemic curve and make critical decisions by:
Assisting governments with

contact tracing efforts

and supported containment by suspending high risk individuals from our platform until they've been medically cleared. 

Providing

visibility to official government updates

through our in-app feed, and assisting the Malaysian government with dissemination of official government announcements.

Collaborating with Indonesian Doctors Association to

create and present online health consultation guidelines

, and serving as a trusted partner of the Ministry of Health of Republic Indonesia to provide

free preliminary telehealth screening of COVID-19

through GrabHealth Powered by Good Doctor.

Leading a donation campaign where

Grab, Tokopedia and OVO contributed IDR 1 billion each

to the National Disaster Management Agency of the Republic of Indonesia's Task Force for the Acceleration of Handling COVID-19 to support Indonesian healthcare frontliners' needs.

Forming a

dedicated fleet for healthcare workers

in Singapore, together with volunteer drivers, to help them get to and from hospitals easily. Grab plans to launch similar fleets in Indonesia and Thailand to provide transport for medical staff and / or aid in medicine delivery.

In the Philippines, Grab and local government units are in the process of setting up small transport fleets to help with distribution of food and medical supplies.

Providing

data and data science support

to help governments better track and understand the impact of Covid-19 on industries.

Being the voice of our partners by engaging governments in Southeast Asia to consider drivers, delivery and merchant partners when they prepare any economic stimulus package, along with any other future support measures in response to COVID-19. 
Grab will continue to monitor the situation as it evolves and will aim to adapt our measures to meet local market needs.