GrabFood Doubles Down on Nationwide Growth
Grab launches food delivery service in 19 new cities and townships across Malaysia and introduces GrabFood Signatures, a range of top restaurants on GrabFood.
GrabFood enables and empowers restaurant-partners around the nation to grow further while creating additional income opportunities for Malaysians.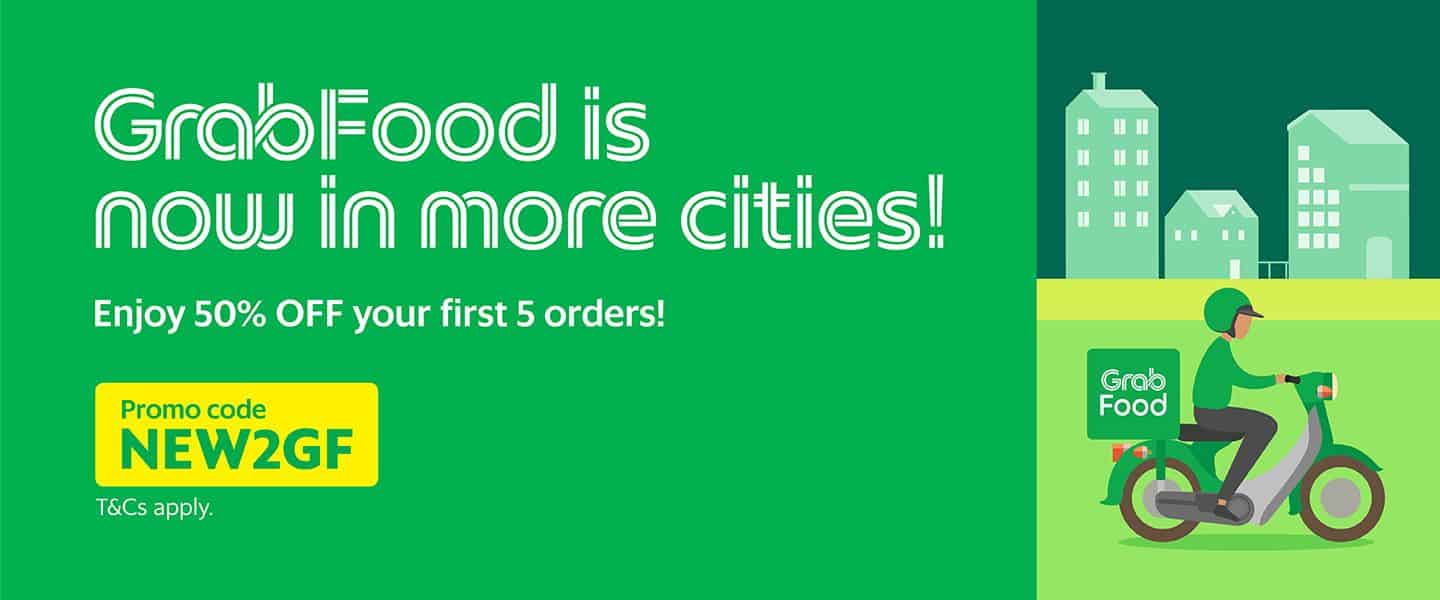 Petaling Jaya, 19 December 2019 – GrabFood, Malaysia's fastest growing food delivery service, recently concluded it's second round of expansion exercise in Malaysia. Today, the food delivery service serves millions of foodies across 19 more new cities and major townships across the nation, while creating more income opportunities for delivery-partners and restaurant-partners alike.
The expansion is part of homegrown, Grab's ongoing journey to be the everyday everything app, catering to the daily needs of Malaysians wherever they may be, from transport services and seamless cashless payments to on-demand food and parcel deliveries.
Previously available in selected areas in Klang Valley, Penang, Melaka, Johor Bahru, Kuching and Kota Kinabalu, the expansion now sees GrabFood reaching food lovers in Kajang, Bangi, Sungai Buloh, Rawang, Ipoh, Taiping, Seremban, Nilai, Kuantan, Kota Bharu, Kuala Terengganu, Miri, Bintulu, Batu Pahat, Muar, Alor Setar, Sungai Petani, Seberang Perai and Langkawi! In tandem, the service also hopes to work together with local favourites in each of these cities to make food, one of our daily necessities, much more conveniently accessible.
Sean Goh, Country Head of Grab Malaysia, says, "As Malaysians, it's intrinsic for all of us to obsess over our love for food. Aided by technology, we are seeing a shift in how Malaysians are consuming their favourite foods. Part of our success in becoming one of the preferred food delivery service in the country is our commitment to continuously enhance our service to meet our users' needs while helping restaurants to grow their businesses. In 2019 alone, we have seen an average increase of 4X in sales by restaurant partners on GrabFood. Through our platform, smaller food restaurants, especially in the outer-city areas are now able to accelerate their businesses. With the introduction of GrabFood in these new cities, we hope to help even more restaurants nationwide, while giving our consumers convenient access to their local and international favourites."
Helping Business Scale

GrabFood's growth is also in line with the government's vision for the nation to embrace digital economy while providing opportunities to Malaysians through technology and innovation. With GrabFood's expansion into more cities across the country, this will provide an additional avenue for businesses to expand their customer base by tapping on the millions of Grab users. In addition, the expansion also means that the number of GrabFood restaurant partners have also grown by almost 3X since the GrabFood app migrated into the Grab app in April.
In addition, GrabFood also recently introduced their latest GrabFood Signatures, a specially curated list of restaurant-partners across various cuisines consumers love. GrabFood will work closely with them by collaborating on customised promotional campaigns and bundles, helping them to grow their business on the platform. These restaurants will also have exclusive access to GrabFood's database of consumer trends as well as premium placements across Grab's digital assets, helping to drive their business further. Some of the notable GrabFood Signatures include MyBurgerLab, La Juiceria, Village Park Restaurant, Inside Scoop and more!
*For the list of GrabFood Signature restaurants, click HERE.
Providing Better Livelihoods
Grab believes that as Southeast Asia grows and progresses, no one should be left behind. With 1 in 70 people in Southeast Asia earning an income through the Grab platform, Grab is aiming to play a bigger role in supporting and creating more income opportunities for Malaysians across the country. With the expansion of GrabFood, the service now has over 15,000 delivery-partners earning an income on the platform. In addition, Grab has also taken serious consideration into the welfare of their delivery-partners and have implemented programmes and initiatives to help improve their welfare. 
Moving forward, Grab will also be looking at further opportunities to introduce other Grab services in these cities such as GrabExpress and GrabMart in the coming months. This inturn will further increase business and income opportunities for all across the country.
For more information on GrabFood's expansion to additional cities across Malaysia, please click, HERE.
###