Grab Expands Services to More Cities Across Malaysia
GrabCar, GrabFood and GrabMart to expand to the Southern and Northern region beginning September.
Grab aims to enable and empower communities around the nation to grow in the digital economy while creating additional income opportunities for Malaysians.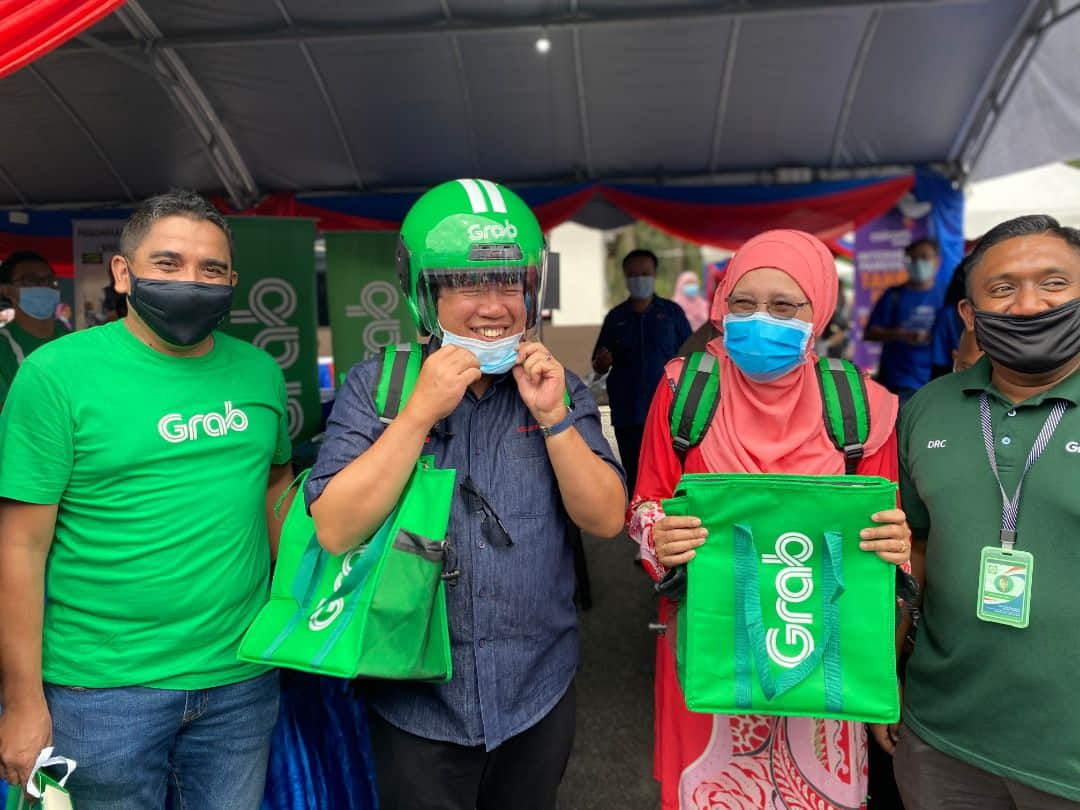 JOHOR BAHRU, 6 SEPTEMBER 2020 – Grab is kicking off its round of expansion exercise to more rural cities and townships in the Southern and Northern regions of Malaysia. Announced at the Desamall@Mersing launch, officiated by Minister of Rural Development, Yang Berhormat, Datuk Dr. Hj. Abd Latiff Ahmad, the expansion includes Mersing, Segamat, Cameron Highlands, Pantai Remis and Baling.
The expansion is part of homegrown Grab's ongoing journey to not only cater to daily needs of our Malaysians but also to help create further opportunities for gig workers and businesses to grow, and strike a balance to sustain the industry.
The expansion plan will see GrabCar being available in Mersing and Segamat from the end September 2020 onwards followed by GrabFood and GrabMart services (which are 100% cashless with GrabPay) planned to be launched in the fourth quarter of this year. In the Northern region, Grab will be covering cities such as Cameron Highlands, Pantai Remis and Baling.
This is part Grab's efforts to ensure no one is left behind in the digital economy especially in rural communities where median incomes are 41% less than median incomes of the urban population according to the Department of Statistics Malaysia (DOSM).
"As a proponent of the digital economy, we are proud to bring our technology to these communities to provide Malaysians with more safe, reliable and affordable solutions. At the same time, we are creating more income opportunities across our wide  ecosystem of services that includes transport, food and mart especially in the rural areas. With this expansion, we also look forward to working with local councils and partners to further support the economic activities in these areas, so they are  empowered to thrive in the digital economy" said Ben Chin, Head of Outer Cities, Grab Malaysia.
Grab has also extended their "Pakej Pikul Bersama" initiative to include new driver-partners on the platform by providing a one-off reimbursements up to RM 120 for their PSV licenses and RM 70 for initial PUSPAKOM vehicle inspections. The "Pakej Pikul Bersama" initiative is designed to help driver-partners get through the regulations process when it was first announced by the Ministry of Transport in 2019.
Providing Better Livelihoods
Grab believes that as Southeast Asia grows and progresses, no one should be left behind. With 1 in 70 people in Southeast Asia earning an income through the Grab platform, Grab is aiming to play a bigger role in supporting and creating more income opportunities for Malaysians across the country. Grab has also taken serious consideration into the welfare of their partners and have implemented a first-of-its-kind benefits programme for Malaysia's gig economy to help partners across the ecosystem improve their welfare. Moving forward, with the introduction of other Grab services such as GrabFood and GrabMart in the coming months, which will help further increase business and income opportunities for all across the country.
Helping Business Scale
Grab's expansion is in line with the government's vision for the nation to embrace digital economy while providing opportunities to Malaysians through technology and innovation. With the expansion of GrabFood and GrabMart into these additional cities and townships, this will provide an additional avenue for businesses to expand their customer base by tapping on the millions of Grab users. Grab will work closely with the rural entrepreneurs by collaborating on customised promotional campaigns and strategy, helping them to grow their business on the platform.
"We hope that these expansion initiatives will help ensure a fair and inclusive gig economy while realising our nation's vision for a more robust digital economy in the new normal" concluded Ben.
-END-