Grab Introduces New Programme and 'Grab Online Shop' to Support Business Recovery for Small Food Businesses
'GrabFood Small Business Programme' to provide additional support for small food businesses to adapt to the new normal.
'Grab Online Shop,' to help small food businesses build their online presence and increase sales with service fees waived till the end of 2021.
Efforts are a demonstration of Grab making #TechUntukSemua achievable and accessible.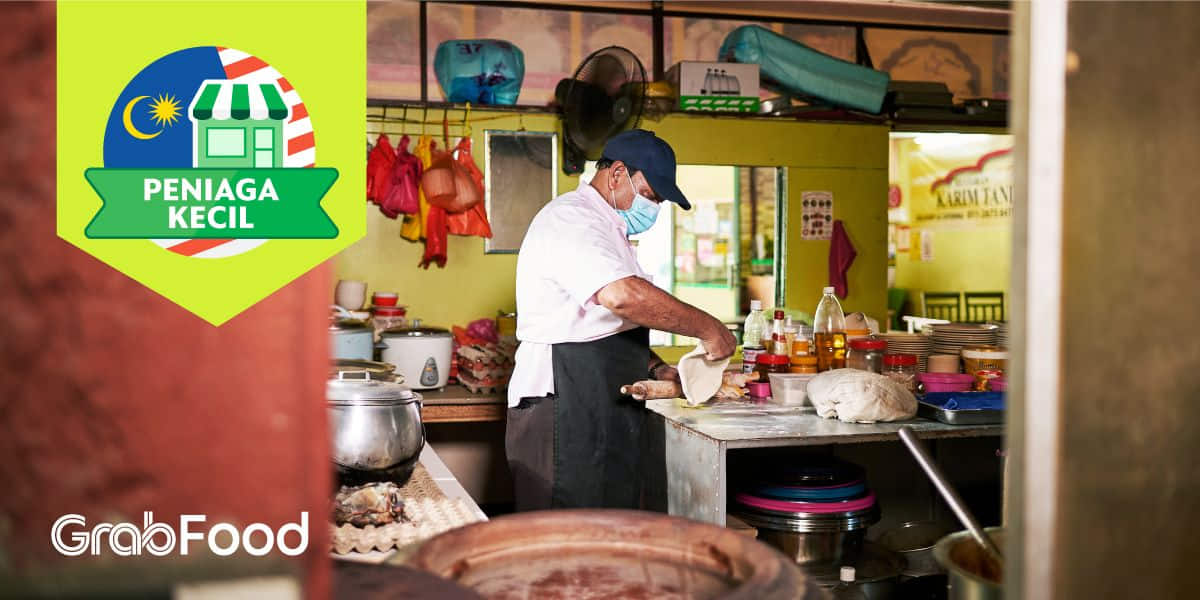 Petaling Jaya, 18 May 2021 – Grab Malaysia is introducing the GrabFood Small Business Programme to help small businesses adapt to the growing demand for delivery services. These efforts are timely and in conjunction with Grab's #TechUntukSemua programme to empower small businesses to access opportunities from the digital economy.
The GrabFood Small Business Programme will comprise three key areas – an online solution, a marketing campaign to drive demand and visibility on GrabFood, and learning and development opportunities for small businesses.
1. 'Grab Online Shop' with service fee waiver till the end of 2021
Scheduled to launch in June, the 'Grab Online Shop' enables small GrabFood businesses to have their own branded website with a unique URL as an additional sales channel. With the support from Grab, they can effortlessly set up their website based on their preferred look and feel, and promote it on their social media channels. The online shop will be integrated with GrabPay and GrabRewards, and deliveries fulfilled by Grab's delivery-partners. Consumers can enjoy the seamlessness of Grab's cashless payment option, save with GrabRewards and have their orders conveniently delivered to them. 
With a service fee of 10%, small businesses can leverage the 'Grab Online Shop' to serve their loyal and growing base of consumers who value the convenience of food delivery. As part of introduction of the programme and service, small businesses can enjoy a 0% service fee till the end of 2021.
2. 'GrabFood Small Business Week' to drive more demand for small businesses
Grab will run week-long promotions every month to spotlight small businesses on GrabFood. The campaign is fully-funded by Grab and aims to increase discoverability, as well as drive more traffic and sales to small businesses. In view of MCO 3.0 where dine-in is restricted, Grab will kick-off the 'GrabFood Small Business Week' with a free delivery campaign from May 25 to June 7, 2021 to help increase their visibility and orders. 
3. Enhance digital skills through GrabFood Small Business Webinar
Grab will organise a series of webinars to equip businesses with knowledge and insights to help them grow their business further on Grab. Topics include tips to maximise online presence through Grab's platform tools, turn data into insights to drive more traffic to digital stores, strategies to enhance online menus, and more. Grab hopes that these sessions will give businesses more confidence to leverage Grab tools and other resources to steer their business for further growth.
Sean Goh, Managing Director, Grab Malaysia shared, "The pandemic disrupted small businesses, and gave us insights into their needs as they cope with the current challenging times. Additionally, studies have also shown that consumers are likely to continue using digital services going forward, even in a post-pandemic world [1]. Considering this, we believe our technology and capabilities can provide small businesses with longer-term solutions to help them address consumers' evolving needs. Therefore, the programme and the 'Grab Online Shop' is an example of how we are using our platform and making technology more accessible to small businesses. With our consumers' support, we hope to help small businesses adapt, recover and preserve Malaysia's vibrant food scene."
*For more information about the 'Grab Online Shop' or the 'GrabFood Small Business Programme', click here.
###
Reference