Grab Financial Group launches new brand GrabFin
Launch of GrabFin reinforces Grab's mission to deliver simple, accessible and flexible financial services tailored to users and partners on its superapp platform
MALAYSIA, 23 May 2022 – Grab Financial Group (GFG), a leading Southeast Asian fintech platform, announced today that it will be launching GrabFin, a new brand for its digital payments, insurance, lending and wealth management offerings. 
GrabFin offers Grab users a single entry point to access payment, investment and insurance services on the Grab app. It addresses a consumer preference indicated in a recent Nielsen survey where three in five consumers prefer to access all their financial services on one integrated platform. 
GrabFin also represents Grab's commitment to empower Southeast Asia with greater financial access. The brand will offer everyday financial services that are simple to activate with just a few clicks in-app; fractionalised so more people can access the services; and flexible to enable consumers to choose how they use the products with no lock-in period. 
"Grab's superapp platform, deep tech expertise and data-driven insights position us uniquely to drive financial inclusion across Southeast Asia. The GrabFin brand reinforces our promise to empower the six in 10 financially underserved in the region, by providing simple, accessible and flexible financial services in a single platform that they are familiar with and already access daily," said Kell Jay Lim, Head of GrabFin. "With GrabFin, access to financial services will be as simple as ordering a ride on the Grab app. Our customised products offer consumers flexibility and GrabPay's multi-layered security features let them transact with peace of mind." 
Following its launch in Singapore and Malaysia, the GrabFin brand will be progressively rolled out in other Southeast Asian markets in the coming months.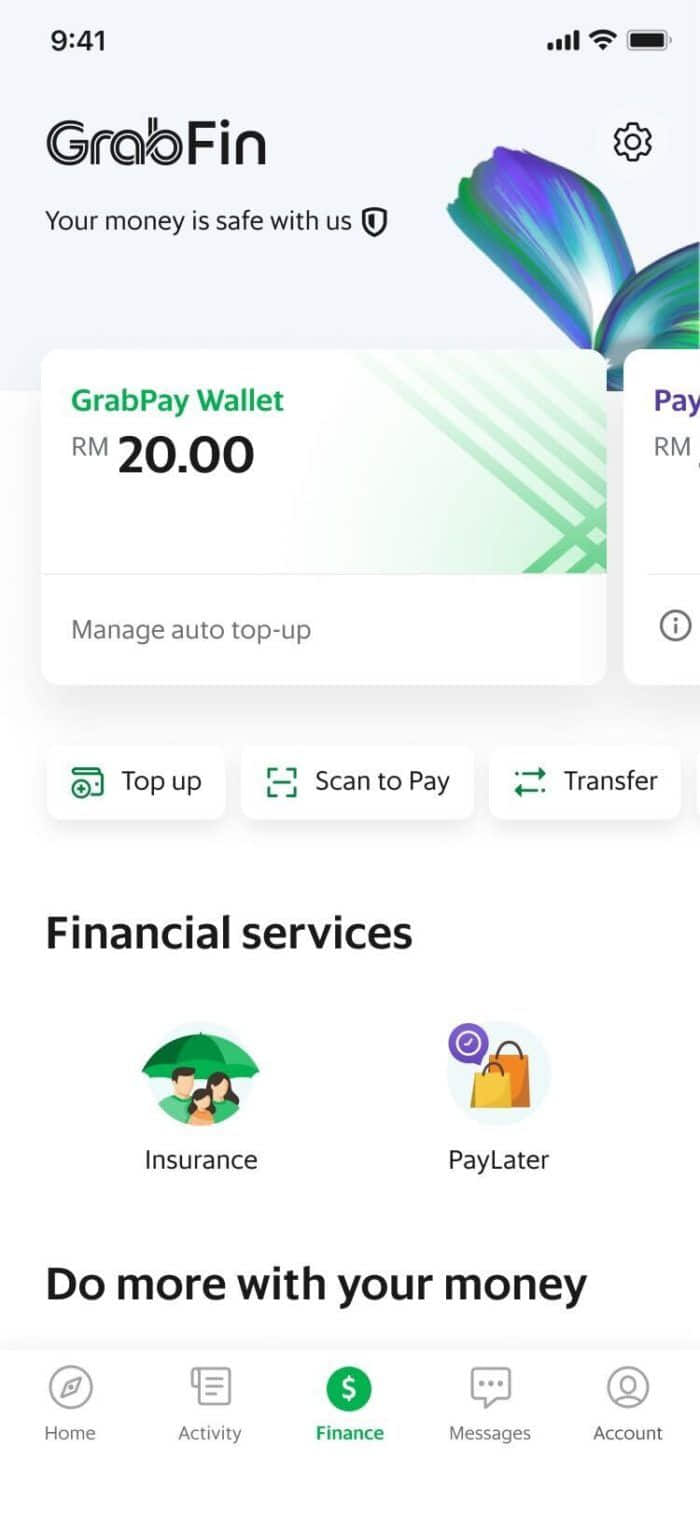 In the lead-up to the launch of GrabFin and as a continued reflection of Grab's commitment to rolling out innovative financial products to meet the needs of the financially underserved in Malaysia, GFG has introduced the following products targeted at consumers, drivers and delivery partners in the last few years:
Travel Cover

→ a daily travel insurance which also includes a coverage for Covid. (Click

HERE

to know more) 

Grab Daily Insurance

→ the only daily insurance for e-hailing drivers, whereby they only subscribe for the days they are driving (Click

HERE

to know more), and 

Grab Cash Financing-i → a Shariah-compliant financing product for driver and delivery partners in Malaysia. (Click HERE to know more)
– END –