Grab Primed to Drive Digital Economy in Malaysia through e-Tunai Rakyat Programme
(Attribute to Sean Goh, Country Head of Grab Malaysia)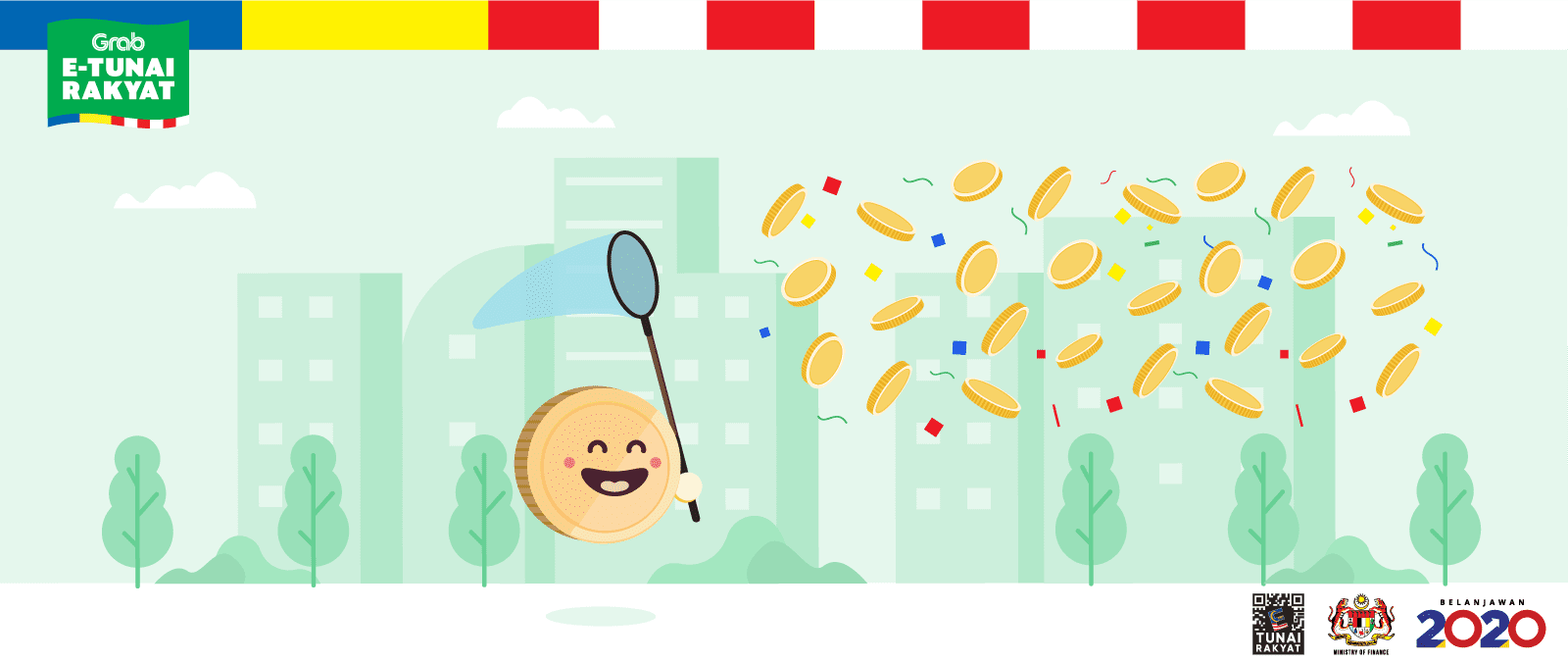 As a local homegrown company, Grab is honoured that our e-wallet, GrabPay, has been selected to participate in the Federal Government's RM450 million e-Tunai Rakyat initiative that will be launched on Jan 15, 2020.
We welcome and fully support our government's progressive move to accelerate the adoption of e-wallets and digital payments among Malaysians. While mobile penetration and the awareness of mobile payments is at 88%, according to Nielsen, only 8% of Malaysians use e-wallets.
Recognising the unique position of our platform as an everyday app, we are invested in advancing every Malaysian to move forward to embrace the digital economy. This is imperative, as digital payments nurture a more inclusive growth within the community, that will ultimately benefit the nation by bridging the financial gap.
Since our launch, we have introduced various features, such as 'Pay with Points,' 'Pay with GrabPay' (Online payments) and 'GrabPay Price', to help provide a more rewarding and affordable cashless lifestyle. This is an important consideration especially for the B40 and M40 community. In fact, in the last two months alone, our users have saved close to RM2 million on everyday services through our platform.
In addition, we introduced GrabMart, our latest on-demand goods delivery service, and expanded GrabPay and GrabFood across the nation. This makes it even more convenient for users to access and pay for their essentials: from transport to food and convenience, to parcel delivery and other everyday needs. The list includes groceries, sundry goods, stationery, health & wellness products and gifts and solutions for any last-minute, unexpected year-end festive plans – all conveniently at their fingertips through our Grab app via a seamless payment method.
We believe this is a testament to our commitment to provide access to the seamless and frictionless convenience of digital payments to everyone in the Malaysian community.
Moreover, cultivating a vibrant and healthy digital economy that benefits consumers also stimulates our country's economy and elevates businesses and their income opportunities. Therefore, Grab has been actively forging strategic partnerships with like-minded partners who share our vision for a digitised nation. Our partnerships with Maybank and Paynet has enabled us to grow our touch points significantly to positively impact businesses, especially the micro-entrepreneurs and SMEs.
We hope to enable Malaysian businesses to operate and focus on growing their business without the safety concerns and burden of managing a cash centric business. To date, GrabPay has a variety of SMEs across our various services that are benefiting through our ecosystem by reaching the millions of Grab users who are actively using our platform on a daily basis.
Therefore, we look forward to continue working with our government, like-minded partners and financial institutions to multiply our number of touchpoints nationwide, while increasing cashless adoption in the country. Moving forward, we have many exciting partnerships, features and campaigns lined up to continue amplifying and growing the use of e-wallets while helping to make the digitalisation process more inclusive for all across the nation.
To find out more about Grab and the e-Tunai Rakyat initiative, please click HERE.
=END=