Grab Celebrates Malaysia's Local Heroes This Merdeka
Grab rallies Malaysians to show love and support to their favourite local heroes.
'Local Heroes' merchants see up to 43% increase in sales in less than two weeks since launch of initiative.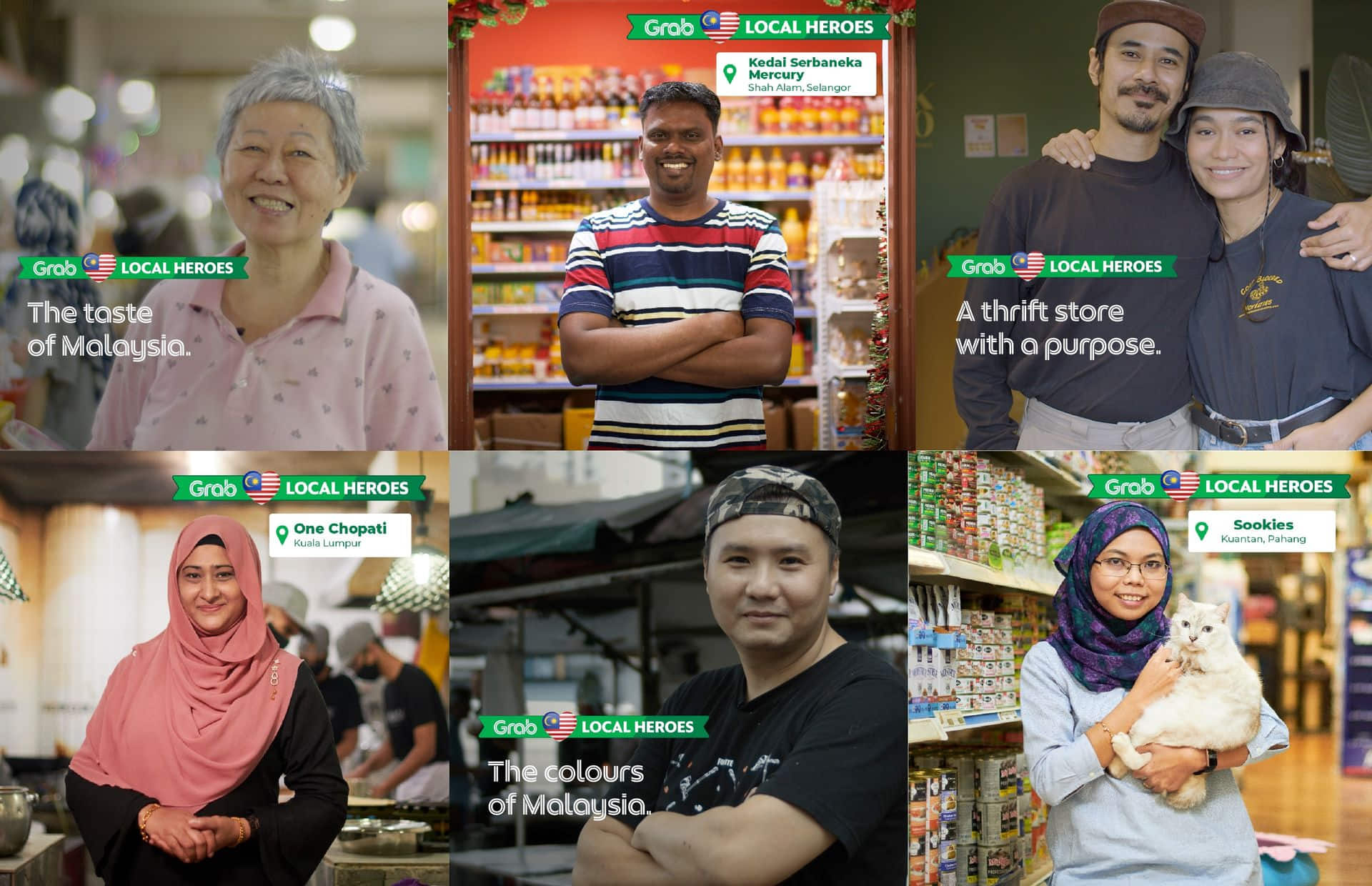 If the last few months of the movement control period has shown us anything, it is the fact that we are able to overcome any obstacle when we come together in solidarity as a nation. In the same spirit and in conjunction with Merdeka, Grab launched the 'Grab ❤ Local Heroes' initiative, offering  RM2.5 million in advertising space to help up to 500 small and independent businesses increase their visibility on the Grab platform to boost their business. With the additional exposure, these businesses have seen an increase in sales of up to 43% since the launch of the initiative.
The different merchants cut across GrabFood, GrabMart and GrabPay and showcase Malaysia's diverse and thriving local business scene, ranging from hawkers and neighbourhood cafes to fishmongers, spice sellers and much more. As part of the initiative, Grab also sponsored the cost incurred to produce the personalised ads. 
"This Merdeka as a homegrown app, we take pride in celebrating the variety of local and independent businesses that make us proudly Malaysian. They have shown their strive and dedication in the face of adversity and we want to do our part by rallying Malaysians to come together and make a real impact in the lives of our local heroes. As smaller businesses may struggle to get the visibility they need to sustain, we decided to use the reach of our platform to let these businesses shine. These merchants were chosen based on data of their earnings via Grab during the movement control period. By doing so, we hope to help drive up their demand and expand their reach to millions of Grab users," said Hassan Alsagoff, Country Marketing Head, Grab Malaysia.
In addition, Grab has introduced several other efforts to support small and independent businesses on the platform this Merdeka celebration: 
Alsagoff concludes, "Through these initiatives we hope that we can get Malaysia one step closer to economic recovery while helping those most in need to stay afloat. It's now even more vital for all of us to work together to ensure that the entire nation gets through this."  
Need some help identifying the local heroes near you? Click HERE.
– End –