Drive with Grab and get rewarded!
Terms and Conditions Apply.
Did you know that you can also access the Key Exclusive Benefits straight from your Grab Driver App?
Step 1: Tap on "More 𝄘 " in the bottom menu
Step 2: Tap on GrabBenefits on the Driver app menu
Step 3: Browse through the list of benefits available to you
Step 4: Tap on a benefit to find out where and how you can redeem it
>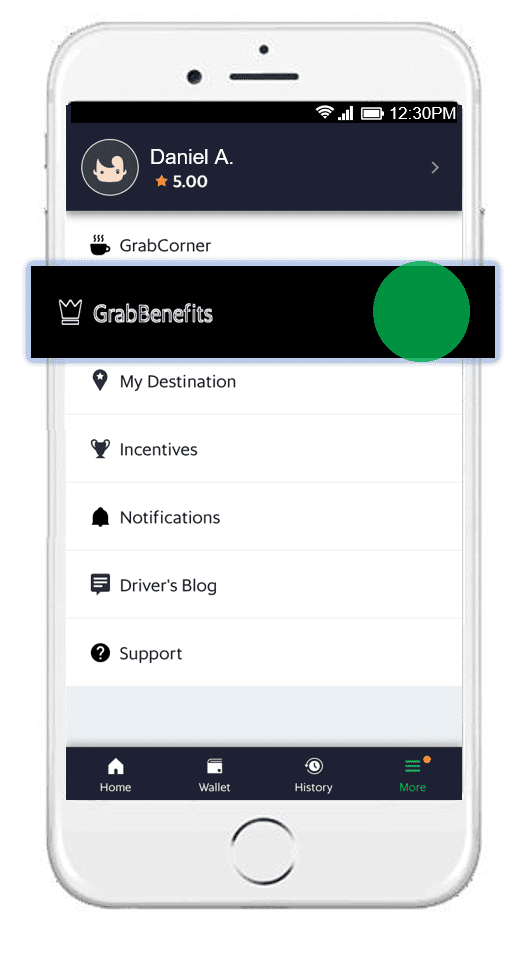 Read on for all the benefits available for you.
---
LATEST BENEFIT 🔊 Liqui Moly Servicing 🆕



Enjoy special discounted rates on Engine Oil Servicing packages, Additive bundles, Catalytic System Treatment and Air-con Treatment packages at five selected partner workshops.
Package Includes:
Engine Oil Servicing:
– 0W20 Special Tec – $88 (UP $108) (additional at $22/L)
– 5W30 Special Tec AA – $88 (UP $108) (additional at $22/L)
– 5W40 Leichtlauf HC7 – $98 (UP $118) (additional at $24.50/L)
Package Includes: 4 Liters engine oil, 1 OEM oil filter (value up to $10, top up is needed for original oil filters), reset of service interval light.
Additive Package: – 3 in 1 Additive Package (Engine Flush, MOS2 Oil Additive, Injection Cleaner) – $56 (UP $68).
Catalytic System Cleaner Treatment – $68 (UP $88)
Air Con Anti-Bacteria Treatment (Klima Fresh) – $25 (UP $29.90)
Prices quoted are inclusive of labour and GST.
Tap here to see available workshop locations near you as well as the services offered.
Please contact the respective workshops via phone to make an appointment prior to going down.
Mention that you are driving for GRAB and provide your name, vehicle number and contact number.
Please inform the workshop which servicing packages you would like.
Active Drivers also gets access to Liqui Moly service packages at exclusive Grab Driver-Partner only prices.
Purchase Online at https://www.storesingapore.liquimolyasia.com/collections/grab-x-liqui-moly
---
EXCLUSIVE PARTNER DEALS

---
HEALTHCARE PARTNER

---
PARTNER REWARDS

---
PARTNER WELFARE

---
Not sure how to verify your app to merchants or to redeem GrabBenefits? Tap here for full steps.