Grab improves GrabBenefits Programme, includes efforts to upskill and drive financial resilience for over 120,000 partners
GrabBenefits is Malaysia's first-of-its-kind benefits programme for platform workers in the gig economy 
The refreshed programme is designed to support multiple aspects of Grab partners lives and wellbeing including financial resilience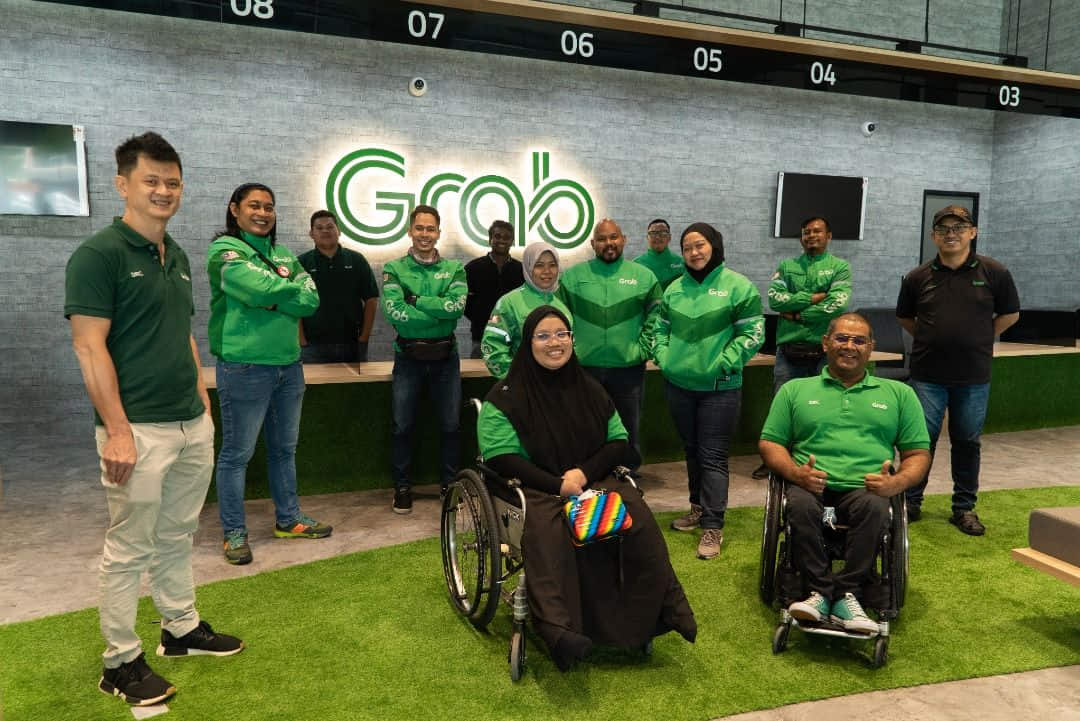 Petaling Jaya, 4 December 2020 – Malaysian homegrown technology enabler, Grab Malaysia today unveiled its refreshed GrabBenefits programme to include initiatives to upskill and improve the financial resilience of more than 120,000 drivers- and delivery-partners. The new programme now includes financial literacy classes and additional insurance products to help partners make more informed choices and decisions to safeguard their livelihood through this uncertain economic climate. 
As Malaysia continues to drive the digital economy agenda, the holistic GrabBenefits programme is focused on helping Grab partners save and grow through the platform. The growth of digital platforms and technology in recent years have provided alternatives for Malaysians to earn or supplement their income in a flexible manner that supports the growing digital economy.
"For the hundreds of thousands of partners who earn their livelihood through Grab, our commitment is to empower them and continuously work hard to improve their welfare while preserving their freedom and flexibility to work when and how much they want. They work hard every day to provide for themselves and their families, so it's on us to keep pushing the boundaries. We hope to offer them more opportunities to earn with us, to support them with benefits tailored to their needs of the moment, and to ensure they have an enjoyable everyday experience with Grab. The refreshed GrabBenefits is another step forward in that direction and a part of our continued investment in setting that standard and delivering the best benefits that matter for our partners", shared Sean Goh, Managing Director of Grab Malaysia.
GrabBenefits, an all-encompassing programme
GrabBenefits is a first-of-its-kind benefits programme for Malaysia's gig economy aimed at safeguarding the livelihood and welfare of Grab's driver- and delivery-partners. It was initially introduced in 2017 to help reduce the operational costs of our driver-partners. Over the years, Grab has continuously grown and evolved the programme to address a wider variety of needs and concerns from our driver and delivery-partners. For example, giving them better peace of mind through insurance coverage. The programme now consists of 3 categories: Protect on-the-road savings; Prepare for better quality of living and Empower financial resilience. 
Designed with partners' feedback, the refreshed GrabBenefits programme will focus on empowering financial resilience by providing upskilling courses on GrabAcademy and financing programmes. These include:
Financial literacy modules by Standard Chartered

where partners can easily access the training courses through the Grab Partners app/online. The partnership aims to equip Grab partners with the financial skills and knowledge that allows them to make informed decisions of their financial resources. 

Driver PayLater programme

targeted at partners who meet the requisite criteria to provide financial assistance for their monthly bills and necessities.  

GrabFinance education articles and tips

to equip Grab partners with the appropriate knowledge on how best to manage their finances and develop healthy saving habits for their future.
Echoing Grab's efforts in empowering financial resiliency, Abrar A. Anwar, Managing Director and Chief Executive Officer, Standard Chartered Bank Malaysia shared, "We applaud Grab's commitment in making financial literacy accessible to all their drivers and delivery–partners. We are excited to be part of this programme to help Grab partners build on their financial knowledge for the future. While they have contributed tremendously by fulfilling the everyday needs of Malaysians, we now want to encourage them to take charge and be in the driver's seat of their own financial goals. It is crucial that they are equipped with knowledge that will help them thrive in the growing digital economy. With stronger financial capabilities, they can use financial products and services to make the most of their resources day-to-day and over the course of their lives. According to the Financial Inclusion 2020 Progress Report, 'uptake of financial products depends in part on the ability of consumers to understand how to use the products and take advantage of their benefits". 
Other areas of support within GrabBenefits are:
Assisting Grab partners to

prepare for better quality of living

and safeguard their welfare, by offering solutions and products that are compatible with their earning patterns. These include work-related

insurance coverage

, such as GrabInsure Personal Accident as well as Grab Daily Insurance that protects both drivers and passengers on every job; and easier

savings

or

contribution plans such as

 for SOCSO and Zakat. 

The programme aims to

protect on-the-road savings

by providing essential items needed for Grab partners to perform their work such as rebates for fuel and vehicle maintenance via our panel of partners nationwide, and setting-up multiple Grab Pit Stops for partners to rest. Grab drivers and delivery-partners are able to access savings across brands such as

Petronas, Liqui Moly, Shell, Celcom, GrabFood, GrabPay, GrabInsure and GrabRewards.
More can be done to ensure continued access to these flexible earning opportunities and improve the wellbeing of platform workers while taking into account their diverse needs, circumstances and motivations. 
"Our drivers- and delivery-partners represent the hard work and diversity upon which this nation was founded. We want our partners to know that we have their backs. We are working towards developing a comprehensive partner welfare and benefits programme, but we believe that more can and needs to be done to ensure their wellbeing. That's why we signed onto the World Economic Forum's "Charter of Principles for Good Platform Work" earlier this year and continue to drive engagement with all stakeholders. We will keep innovating and keep improving because we know that the better we are able to tailor our benefits to address what truly matters to our partners, the better we can help to improve their lives and give them a more rewarding experience as a partner on Grab's platform. Working closely with the public and private sector we will continue to explore partnerships to bring even more benefits to our partners and their family," concluded Goh.
For more information on the GrabBenefits programme, please refer here.