GrabPay DuitNow QR Supports Malaysians' Digital-First Lifestyle
Consumers nationwide now have seamless access to everyday essential and retail needs via GrabPay DuitNow QR.
The integration of DuitNow QR enables businesses to easily benefit from the digital economy.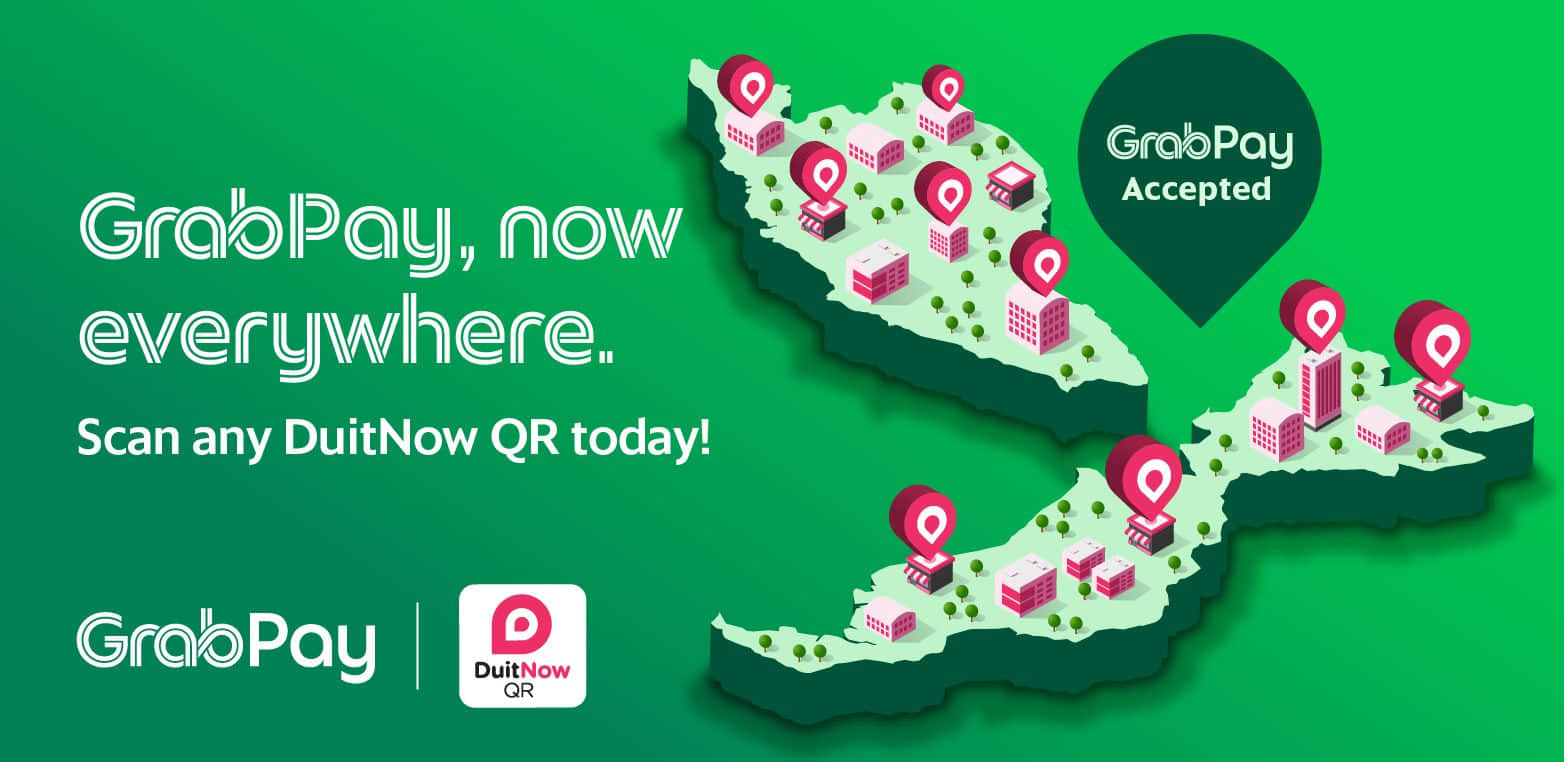 Petaling Jaya, 8 June 2021: GrabPay, the in-app wallet of superapp Grab, recently rolled out the "GrabPay DuitNow QR" across the country. 
Operated by Payments Network Malaysia Sdn Bhd (PayNet), DuitNow QR is Malaysia's National QR designed to encourage nationwide adoption of cashless payments and the digital economy through the use of an interoperable QR code. DuitNow QR will provide consumers with a safe, easy payment method for in-store purchases, and give merchants access to the millions of consumers who have adopted the digital-first lifestyle. 
Many Malaysians adopted contactless payments during the pandemic. According to a report by Bank Negara Malaysia, the volume of e-wallet payments have increased by 131% since 2019. The national QR code will make it even easier for consumers to shop safely, reducing physical contact and saving shoppers time. 
The number of merchants accepting QR code payments has also increased. The same report by Bank Negara Malaysia found that the number of merchants registering for QR code payment acceptance has risen by 165% since 2019, indicating that businesses are prepared for cashless payments. With this seamless unified payment option, merchants will see efficiencies in their day-to-day operations thanks to the reduction in managing physical cash, sales reconciliation and paperwork. 
"We see many opportunities at Grab to encourage businesses of all sizes to digitalise and embrace digital payments. In the past year, we have welcomed a wide variety of merchants to the platform, from small businesses to large nationwide chains and many consumer goods brands. We are pleased to be a participant of DuitNow Real-time Retail Payments Platform (RPP) ecosystem to enable retailers throughout Malaysia to serve Grab users, while consumers themselves will find it even easier to purchase essential items. The implementation of the DuitNow QR code is timely considering recent economic shifts and the most critical needs of users and merchants. Both groups can easily, safely and quickly transact with each other, and shoppers have every opportunity to be more economical with their spending," said Priyanka Madan, Head of GrabPay, Grab Malaysia.
The GrabPay DuitNow QR code is simple to use. GrabPay users simply launch the Grab app, open the QR scanner and scan any DuitNow QR code to pay. With Grab's  Merchant Discovery, GrabRewards and Save with Points features, GrabPay users can easily identify GrabPay DuitNow Preferred Merchants, earn points and save money on every transaction.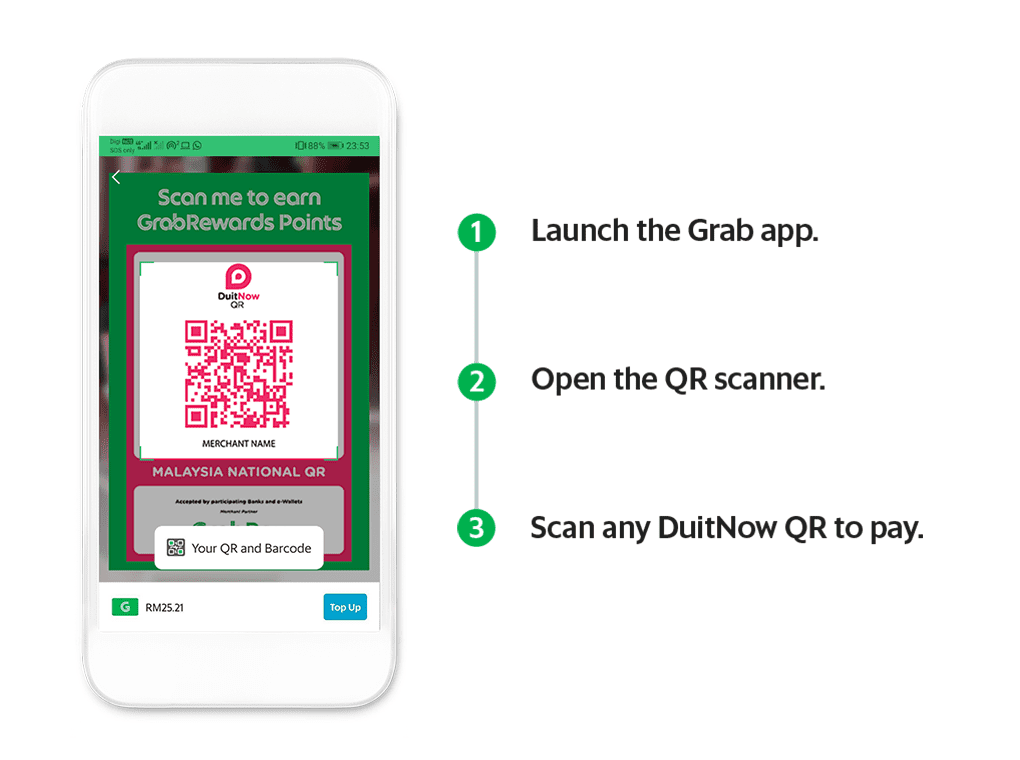 Grab's ongoing commitment to safer online and digital transactions 
In line with the growth of online and digital payments, Grab is advocating for safer, more convenient and seamless digital payments. Some of the recent efforts introduced to protect our users and their GrabPay wallets include: 
An in-app safety centre to educate and keep users updated on how we are protecting their wallets

Partnerships with globally-recognised security systems with credible fraud detection to ensure all GrabPay transactions are safe 

Strong in-house fraud and security team with robust processes and customised algorithms to prevent and detect fraud 

Six-digit GrabPay Pin to protect users' GrabPay credits and information

Periodic reminders to users to be mindful of scams and to not disclose TAC codes 
For more information about GrabPay DuitNow QR, please click HERE.
###