Grab Announces GrabAccess reiterating their commitment to create inclusive opportunities for PWD on the Grab platform
In partnership with Malaysian Federation of the Deaf (MFD) and Persatuan Pemandu e-Hailing OKU Fizikal Malaysia, GrabAccess aims to provide PWDs and marginalised individuals equal access and support they need to thrive in the digital economy.
Announcement signifies fifth instalment of #BreakTheSilence (BTS).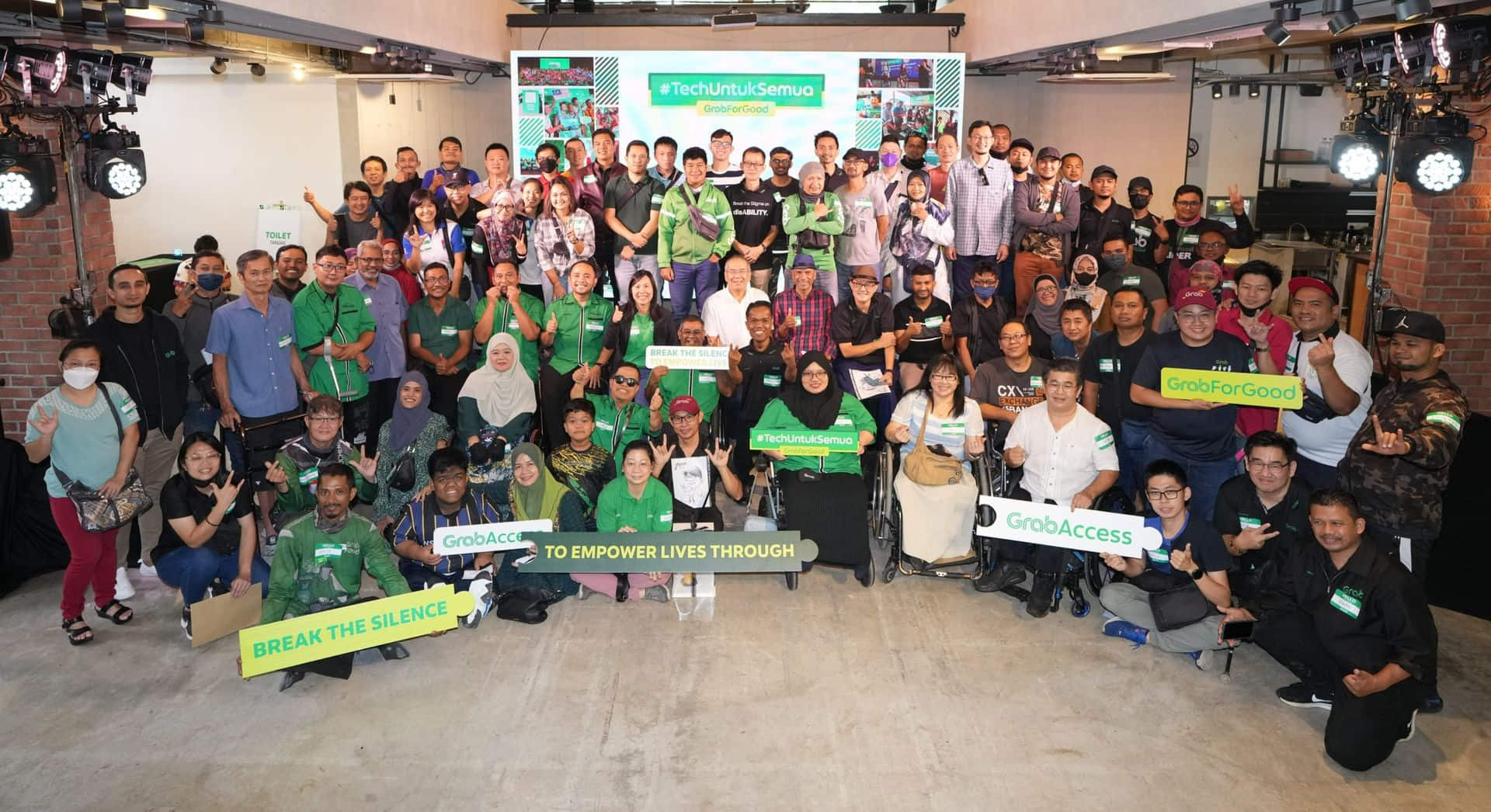 In conjunction with the fifth year of #BreakTheSilence, Grab today announced the launch of GrabAccess in Malaysia, a regional programme to empower people with disabilities (PWDs) and marginalised individuals through the Grab platform.
The announcement doubles as a partnership milestone with Grab reiterating its collaborative commitment with the Malaysian Federation of the Deaf (MFD), and newly formed partnership with Persatuan Pemandu e-Hailing OKU Fizikal Malaysia (PPEOFM). Through this programme, the tri-partnership hopes to address and reduce the barriers faced by PWDs and marginalised communities by systemically giving them equal access and support to be a Grab partner, regardless as a driver, delivery or merchant partner.
Iris Chang, Head of Sustainability, Grab  elaborates, "According to the World Bank, one billion people, or 15% of the world's population, experience some form of disability. The UN Economic and Social Commission for Asia and the Pacific estimates that PWDs are two to six times less likely to be employed as compared to persons without disabilities. Therefore, we are excited to work with these two organisations as our pioneering partner to bridge us to more PWDs out there. As a technology enabler, Grab is committed to provide assistance and specially designed training sessions so they can leverage our technology and the Grab platform for earning opportunities. Together, we hope to help more PWDs attain their financial independence and create their own stories of empowerment.
Present at the event, Niyaz Nathan, president of the recently established Persatuan Pemandu e-Hailing OKU Fizikal Malaysia, shared the NGO's vision for the community.
Many of us have been stigmatised and experienced some form of discrimination because those around us were more focused on our disabilities and not our abilities. Therefore, we want to seek, embrace and utilise every opportunity possible to uplift and empower our community. GrabAccess enables us to recruit, motivate and support those who are keen to be a Grab driver or delivery partner. Additionally, we also hope to address some of the pain points that PWDs face today, especially those interested to be e-hailing drivers as current rigid processes are posing as a hurdle for some to fulfil the necessary requirements," said Niyaz Naathan, Founder of Persatuan Pemandu e-Hailing OKU Fizikal Malaysia.
Long term partner, Malaysian Federation of the Deaf (MFD) President, Mohamad Sazali Shaari, which was also present during the tea party, underscored this by saying, "We are proud of this long-standing partnership with Grab to ensure that Malaysia's PWDs especially the deaf community have access to knowledge, capabilities and opportunities to enter the Malaysian workforce as equals. Efforts like #BreakTheSilence and GrabAccess are examples of launching pads for us to break down stigmas and encourage open and honest conversations about the importance of equal inclusive opportunities to build a progressive and thriving nation."
The announcement of GrabAccess was made at the recent #BreaktheSilence tea party organised to celebrate the many PWD partners on the Grab platform.  #BreaktheSilence was first introduced back in 2018 with the aim of empowering the deaf and hard-of-hearing community in Grab's ecosystem. Since then the programme has grown and evolved with more than 2,100 PWDs (1) across the region earning an income on the Grab platform today. Grab hopes to double that number by 2025 (2).
=END=
Reference:
Grab driver-, merchant-partners and Kios agents with disabilities and who have had at least one transaction on our platform within the year of 2021.