Grab unveils suite of affordability features to help Malaysians #SavewithGrab
Introduces #SavewithGrab, the brand's commitment to a deeper focus on affordability to serve ALL Malaysians. .
Enhancements include long-term plans for GrabUnlimited, Stamp Cards loyalty programme and more, giving budget-conscious consumers even more opportunities for savings.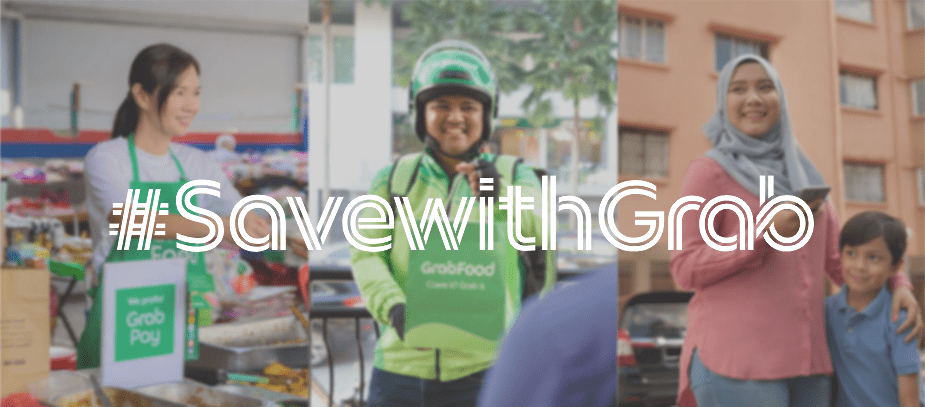 Grab Malaysia announces #SavewithGrab, the brand's commitment towards a deeper focus on affordability, with the unveiling of new and enhanced features to the Grab app. The suite of enhancements include a Stamp Card loyalty programme and long-term GrabUnlimited Subscription Plans among others, and targets budget-conscious consumers.
A recent poll showed that about 9 in 10 Malaysians are worried about the cost of living, with groceries and food prices causing the most concern. With the goal to serve all Malaysians, #SavewithGrab will not only offer consumers options at lower price points, but also additional opportunities to save.
"Our goal is to serve all Malaysians, no matter where they are,  in every way we can. Leveraging our technology and scale, these additions to our platform help to keep us relevant in the current economic climate. Being even more affordable incentivises consumers to keep coming back and enables us to reach and serve a wider range of consumers than before. Additionally, by creating more orders and bookings it could generate more earning opportunities for our merchant- and delivery-partners," said Hassan Alsagoff, Head of Marketing, Grab Malaysia.
Even more ways to save with Grab 
To cater to a wider segment of consumers, the features targets budget and price-conscious consumers through lower delivery options on GrabFood, enhanced features for grouped orders and long term GrabUnlimited  subscription plans: 
Get

the lowest delivery fee with Saver – Anytime, Anywhere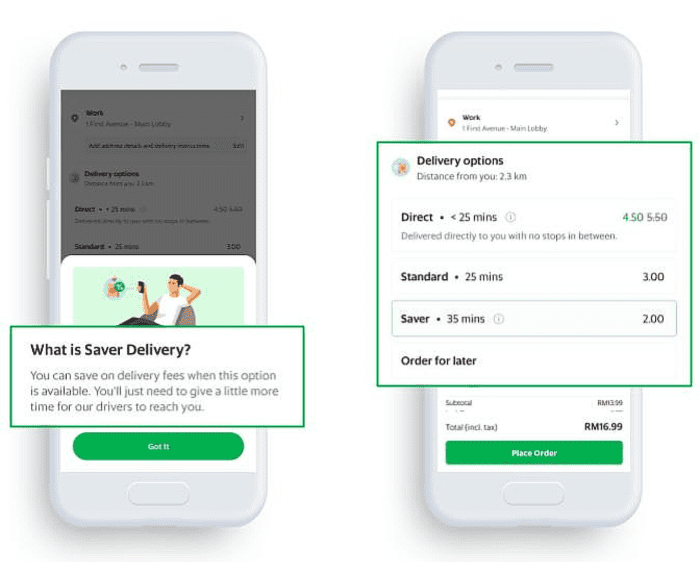 Saver, GrabFood's delivery option that enables consumers to enjoy lower delivery fees if they can wait slightly longer for their meals, is now available 24/7 nationwide from all restaurants.
*Between January to August this year, Malaysians have saved over RM 27 million in delivery fees just by using Saver.
Group Orders to save on delivery fees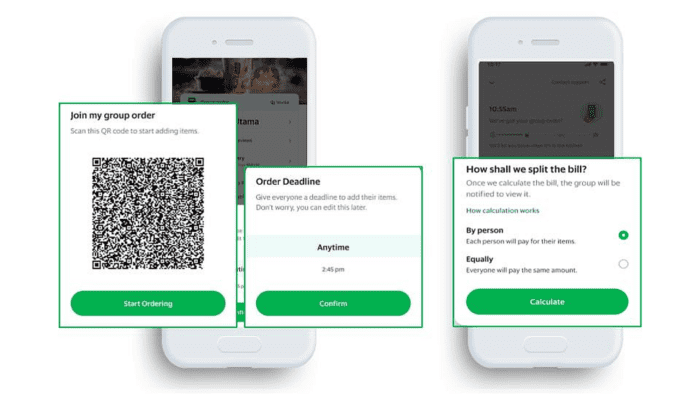 Grab is revamping the Group Order feature on GrabFood that lets users invite family, friends and colleagues to join their order and share the  delivery fee.
The enhanced version of the feature introduces additional capabilities in phases, making it even more convenient to order in groups:
Join via QR code

– start a group order and easily add people around them to it via a QR code on their Grab app.

Order deadline

– set an order deadline so participants will know when they need to submit their orders by.

Shared order tracking

– all participants in a group order can now track its progress on their own Grab apps

[COMING SOON] Smart bill calculation

– Grab will now calculate the exact amounts each participant's meal cost owed to the host, who will also have the option to divide the entire bill evenly or by individual order – including delivery fees, tax and tips.
Savings even when dining-in with GrabFood
With GrabFood's Dine-In feature, consumers can easily discover nearby deals, read restaurant reviews, purchase dine-in vouchers, and book rides to their chosen restaurants in a few quick taps.
Dine-in presents a new way to save on meals for consumers who prefer to dine out.
[PILOT – AVAILABLE NOV 2023] Get rewarded when ordering your favourite meals with Stamp Cards
Currently being piloted with a select group of merchant-partners nationwide, Stamp Cards is a loyalty programme on the Grab app that merchant-partners can utilize to reward loyal customers.
The tool aims to help businesses grow customer loyalty by rewarding them for their patronage both online via Grab and in store too. 
[AVAILABLE NOV 2023]

Even more value and savings with GrabUnlimited's new long-term subscription plans
GrabUnlimited subscriptions will now be available in long-term (monthly) plans, giving consumers the ability to save on subscription fees when they purchase a longer term plan.
=END=