Grab Rallies Malaysians to Support the Undervalued and Underserved Communities
Grab introduces initiatives to continue supporting communities this year end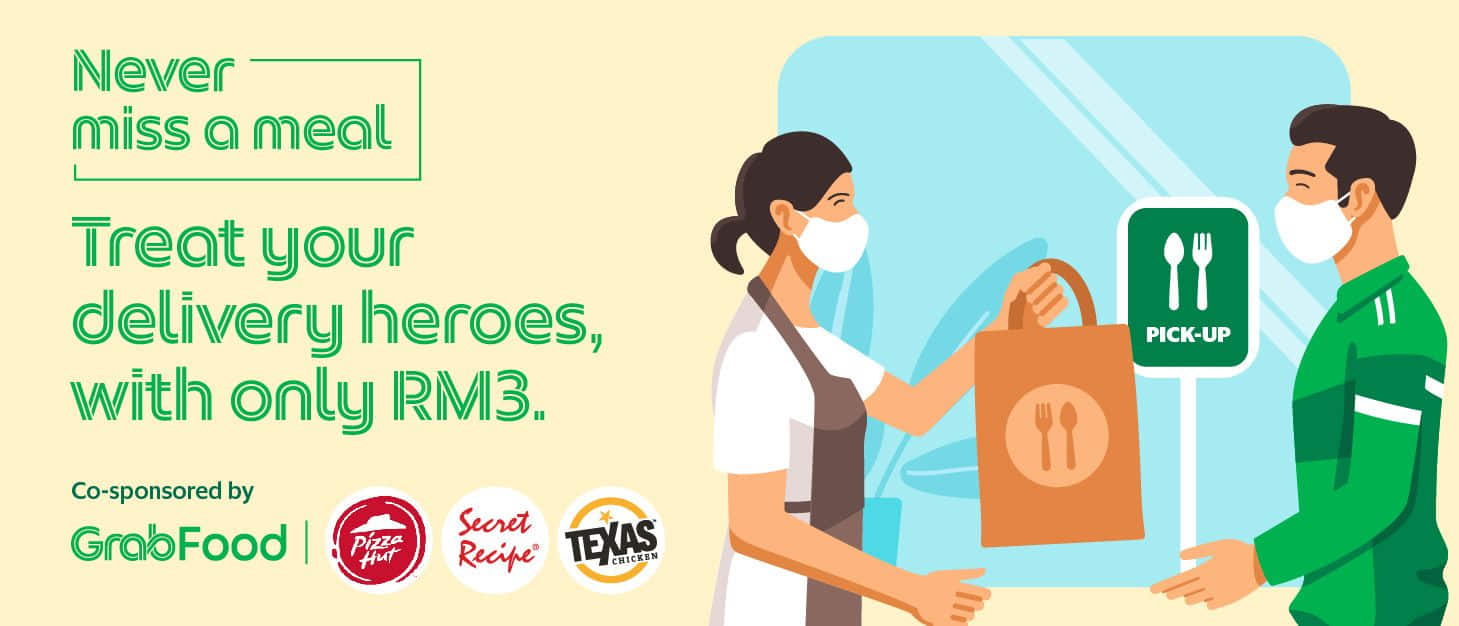 As 2020 comes to a close, it is that time to pause and reflect on the year and all that happened… And what a year it has been!
It may have been filled with struggles and anxiety, but it also gave us an opportunity to be appreciative of the people in our lives and the many little blessings we perhaps never realised.
At the same time, this year also demonstrated the true essence of the Malaysian spirit as we banded together to care and look out for each other. #kitajagakita.
On that note, we at Grab want to call out that #kitajagakita spirit once again and rally Malaysians during this season of giving to continue supporting the different communities around us who are undervalued and underserved.
Treat your delivery heroes this festive season!
Let us not forget the many delivery riders who made it possible for us to still enjoy our favourite foods, enjoy birthday celebrations, satisfy our food cravings and make sure we never missed our tea times and buka puasa moments. They have definitely brought a little cheer to us especially during the various periods of the movement control order. So how about giving them back a little cheer this time of year?
Specifically in Klang Valley, from 21st – 27th December, Grab is partnering with our friends from Pizza Hut, Secret Recipe and Texas Chicken so that consumers can also show their appreciation to their delivery person by purchasing a meal for him or her via the GrabFood app when ordering from these restaurants. Moreover, between the hours of 4PM – 6PM, Grab and our partners will be subsidising the meals, which means that consumers will only need to pay RM3 to treat their delivery person from the selected menu!
For more information on this initiative, please click, HERE.
Spread joy by donating to charities and communities in need.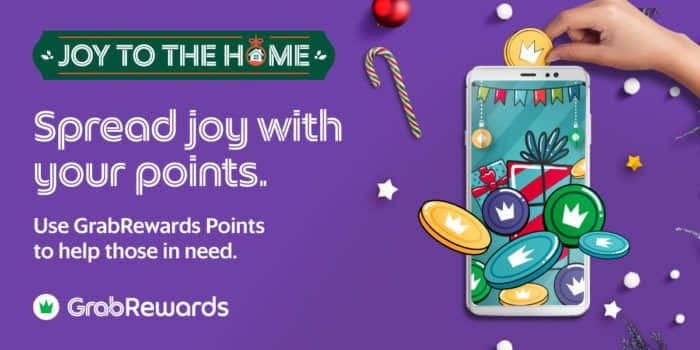 In keeping with the spirit of giving, let us not forget those who are less fortunate and are still going through a hard time. As we celebrate the season with our loved ones, let's also put a smile on their face and help end their year a little brighter.
For this, Grab users can donate their GrabRewards Points to make a difference in someone else's life. From just 480 points (RM3), you can now make a donation to various partner organisations and charities such as UNICEF MY, the National Kidney Foundation, the Women's Aid Organization and more listed in the GrabRewards catalogue.
2020 has been an unprecedented year for Malaysia, but if it has shown us anything; it is that we are stronger together! It seems only fitting that we should all unite once more and do our part to ensure that all of us will be able to end it with a high note!
-END-