Grab Partners: Driving Malaysia Madani Forward, Embodying Unity and Empowering the Digital Economy this Merdeka
Petaling Jaya, 31 August 2023 – Grab Malaysia is delighted to share that its dedicated driver- and delivery-partners played an active role in the vibrant National Day parades held in Johor Bahru, Kota Kinabalu, Penang, and Kuantan. As part of […]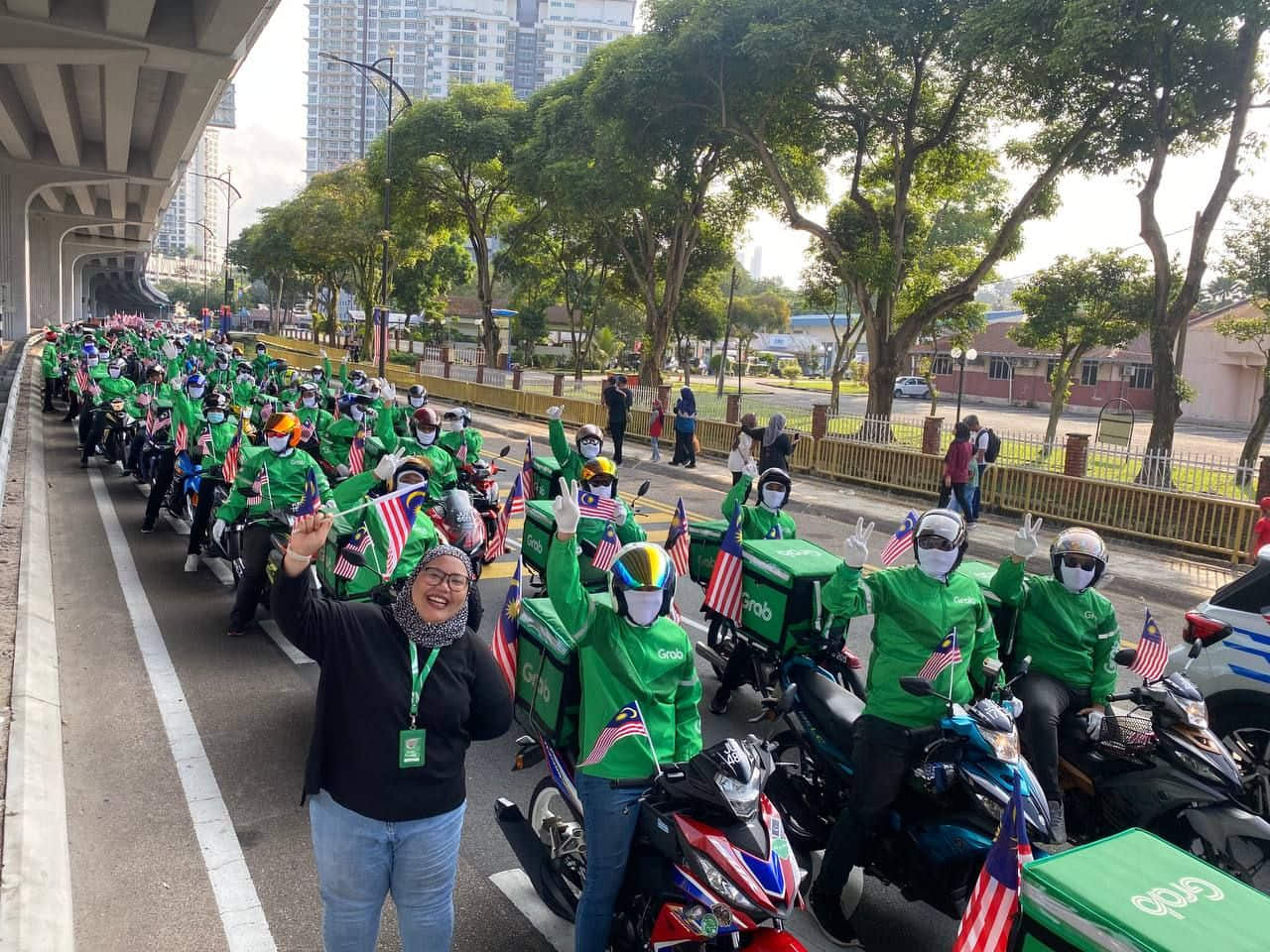 Petaling Jaya, 31 August 2023 – Grab Malaysia is delighted to share that its dedicated driver- and delivery-partners played an active role in the vibrant National Day parades held in Johor Bahru, Kota Kinabalu, Penang, and Kuantan. As part of the 66th Merdeka Day celebrations, Grab Malaysia joined hands with its partners to commemorate Malaysia's journey towards independence and unity. The participation of Grab Malaysia's partners in these parades signifies their commitment to the nation and their contribution to building a better society.
Grab recognises the significant role that its partners play in spurring the growth of the economy. "Through their tireless efforts and unwavering dedication, Grab's driver- and delivery-partners contribute to the advancement of the digital economy and entrepreneurship in Malaysia. We extend our deepest gratitude to our partners who tirelessly serve and contribute to the needs of Malaysia and its citizens through the digital economy. As the nation progresses, Grab's partners play a pivotal role in driving economic inclusivity and empowering individuals to create sustainable livelihoods. Their participation in the Merdeka Day Parades symbolises their dedication to spurring the economy and their commitment to building a better future for Malaysia," said Rashid Shukor, Director of Country Operations and Mobility, Grab Malaysia.
For over a decade, Grab's community of partners has been the heart of everything the company does and Grab is committed to continue supporting its partners as they drive Malaysia Madani forward. With a shared vision of progress and unity, Grab Malaysia together with its partners are determined to fulfil hope and pave the way for a brighter future for all Malaysians. Through collaboration and mutual support, Grab Malaysia continues to empower its partners, fostering economic growth, and creating opportunities that go beyond just providing services. Today, Grab's driver- and delivery-partners proudly stand alongside Grab Malaysia  in celebrating Merdeka Day, amplifying the spirit of determination and unity that has fuelled Malaysia's progress.
-end-