Grab Malaysia Kicks Off Search for Everyday Superheroes
Crowdsourcing heartwarming stories of driver- & delivery-partners for annual Grab Lejen
Grab Lejen celebrates partners who are transforming the community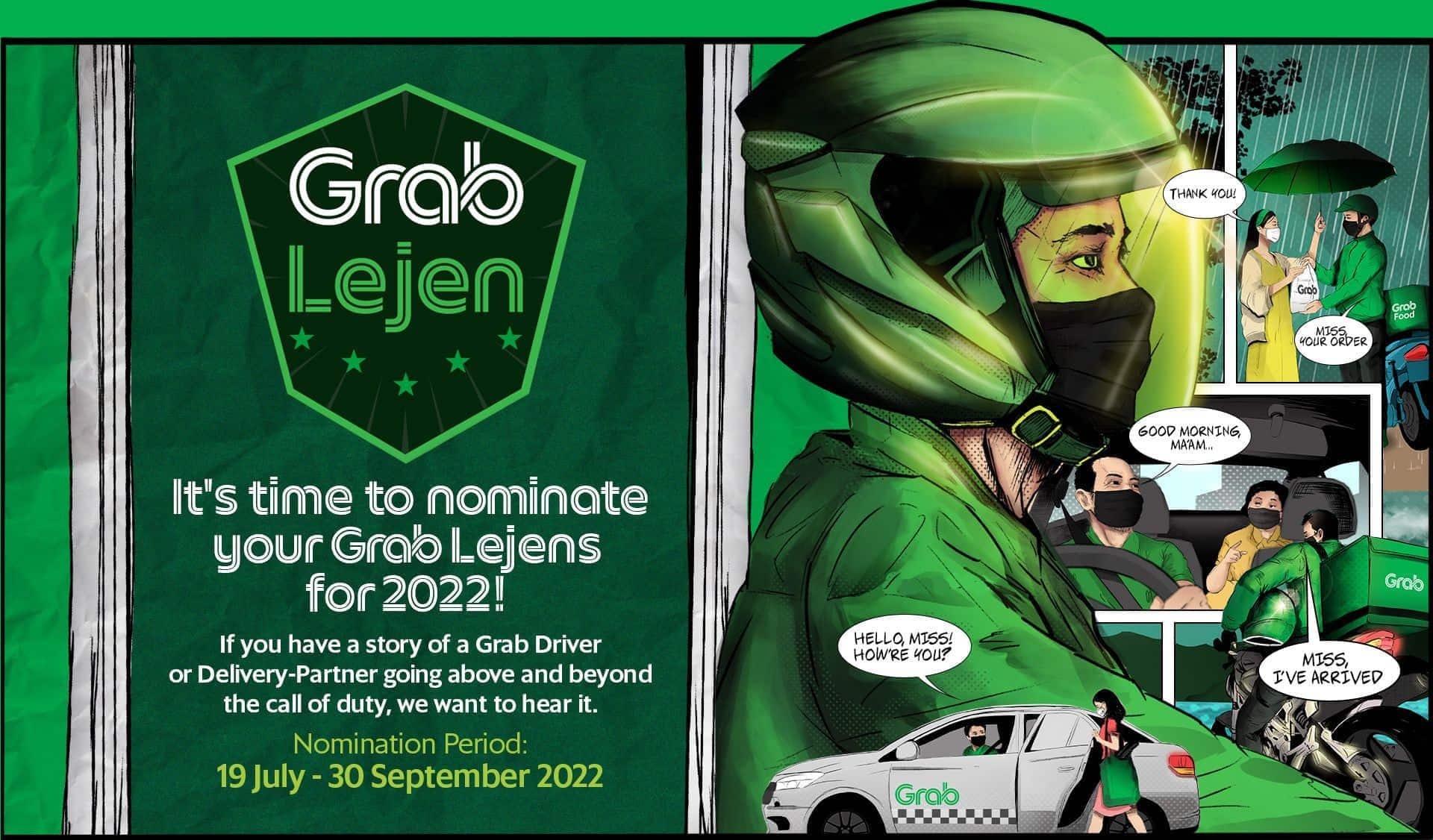 Petaling Jaya, 19 July 2022 – As the saying goes, not all superheros wear capes, and this holds true for this year's Grab Lejen's search. The annual initiative from Grab Malaysia looks to honour and reward exceptional driver- and delivery-partners who have gone above and beyond their call of duty to serve Malaysians nationwide. In conjunction with Grab's 10 year anniversary, this year's search for an everyday superhero among its community of partners will be entirely crowdsourced, which means that Grab users will be able to submit their heartwarming stories of choice as nominations.
Starting 19 July till 30 September 2022, Grab users will be able to submit their heartwarming stories of choice as nominations at https://grb.to/grablejen2022. Grab users will then be able to vote for their favourite "lejens" who won the hearts of Malayians  beginning 15 October till 15 November 2022.
Commenting on this year's Grab Lejen initiative, Rashid Shukor, Director of Country Operations and Mobility, Grab Malaysia said, "Since its inauguration last year, we've seen incredible acts of kindness from our driver- and delivery-partners. Heart warming and compassionate stories like these are a breath of fresh air and a true testament to the incredible selfless nature of our partners, who despite enduring hardships in their everyday lives, still find it in themselves to be unselfishly kind to those around them. As a homegrown company striving for positive social impact, we are encouraged by our partners and want to continue to recognize and further enable these exemplary acts of service for many more years to come."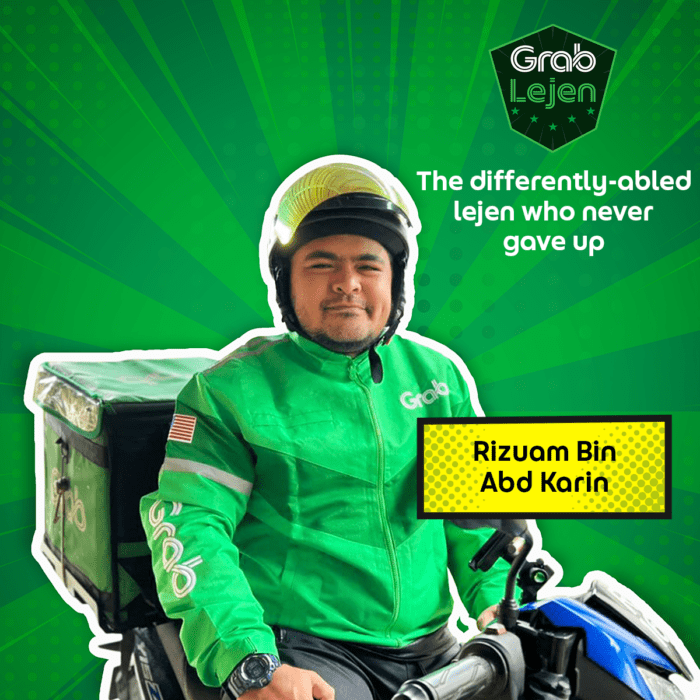 Last year's Grab Lejen winner Rizuam bin Abd. Karim echoed Rashid's sentiments, "I'm glad Grab has decided to continue Grab Lejen this year. The world needs more positivity and that starts from us. When one person does a good deed, the next person will also do it, and this is exactly how positive actions are spread. If I can do it, surely anyone can." 
Rizuam's story made headlines in 2020 when it was learnt that he spends hours trying to deliver orders despite having hearing impairments, which he does not let get in his way. "I am really happy that as a Grab partner, I am able to help those around me and see my contribution to society."
Empowering Grab Partners Behind the Scenes
Grab Lejen is part of Grab's commitment for positive social impact. In addition to honouring exemplary partners who have shown extraordinary acts of service, Grab continuously finds ways to help all partners to save and grow through the platform with the GrabBenefits programme. GrabBenefits is a programme aimed at enriching the lives of Grab's partners through three main categories; protection, savings and academy. Together,  these benefits such as petrol rebates, vehicle maintenance discounts, insurance coverage and upskilling programmes allow them to save on everyday expenses, get the necessary protection and equip themselves with knowledge while they earn. 
"For the past 10 years, our community of partners has been the heart of everything Grab does and we are committed to continue supporting them as they persevere to earn on the Grab platform. GrabBenefits is one of our ways of supporting our dedicated partners and empowering them with resources to hopefully make their lives a little easier. And through Grab Lejen, we aim to honour the real life superheroes that deserve recognition. We hope to continue building a healthy partner community that touches the lives of people around them, and by doing so, empower them to become an enabler of positive social impact. This is truly how legends are made," concluded Rashid.
For more information on Grab Lejen, please visit: Grab Lejen 2022
If you want to know more about the GrabBenefits programme, please refer here
###
###