Grab's new Delivery Doodles feature magically turns children's drawings into food orders with Google's AI
Children of employees and friends submitted over 10,000 doodles to train Grab Delivery Doodles' AI to recognize popular local dishes like Martabak, Bánh mì and Nasi Lemak.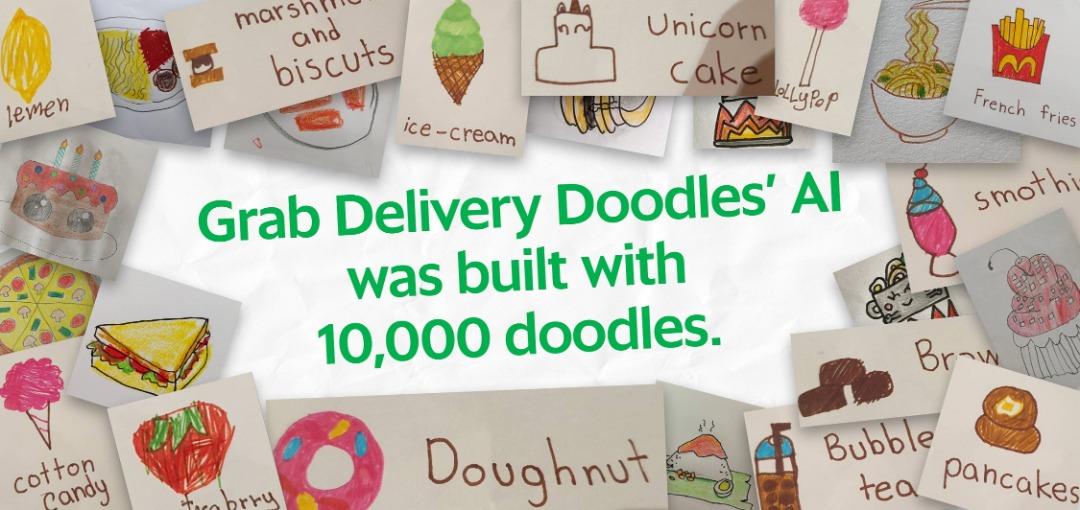 MALAYSIA, 22 MAY 2020 – Running out of ideas to keep your little ones entertained at home? Now you can get their help for your next food order. Grab Delivery Doodles uses AI to turn any kid's doodles of their favourite dishes magically into food orders delivered via GrabFood––with a little help from Google's AI.
Whether it is cake, dim sum, tempura or pho, children just need to doodle their food cravings and scan their drawings using the new Delivery Doodles feature within the Grab app. Delivery Doodles will guess the dish and suggest nearby restaurants with that food to deliver it. GrabFood Delivery Doodles is available as a pilot in Malaysia (May 22), Vietnam (May 25) and Indonesia (June 1).
GrabFood Delivery Doodles is built using a machine learning model that can recognize drawings of local dishes like Martabak, Bánh mì and Nasi Lemak. Volunteers from Grab, Google and their families submitted over 10,000 doodles to "help teach a computer to recognize kids' drawings". Many of these same parents and children also became our talents and DIY videographers for this simple demo video https://grb.to/deliverydoodles.
"With schools closed temporarily, it's not easy being cooped up at home and parents are running out of ideas on what to eat every day. Grab Delivery Doodles is a great way to creatively engage children and teach them to appreciate our local food heritage while supporting local food businesses on our platform. We're super excited to have worked with Google and all these amazing 4 to 10-year olds to make food delivery such a magical experience for others," said Sulin Lau, Regional Country Marketing Head, Grab.
"Underpinning Grab Delivery Doodles is a custom machine learning model built using tensorflow.js to run on device in near real-time. We're hoping this will be helpful (and fun) for families as they're spending more time at home, while also supporting businesses across the region," said Aurélien Pichon, Managing Director, Asia-Pacific Operations, Google.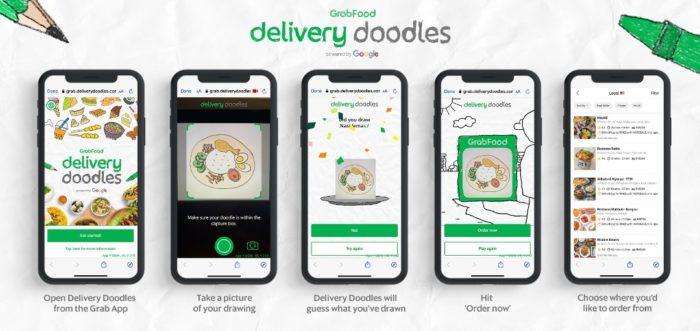 How-To Delivery Doodle: https://youtu.be/4LgrThqJLfI 
Try Delivery Doodles on your mobile now at http://grab.deliverydoodles.com/
=End=