Grab and Panasonic Launch Integrated Campaign to Promote Better Indoor Air Quality in Southeast Asia
Grab collaborates with Panasonic Corporation to bring better in-car air quality and enhance overall in-car experience to GrabCar Premium users.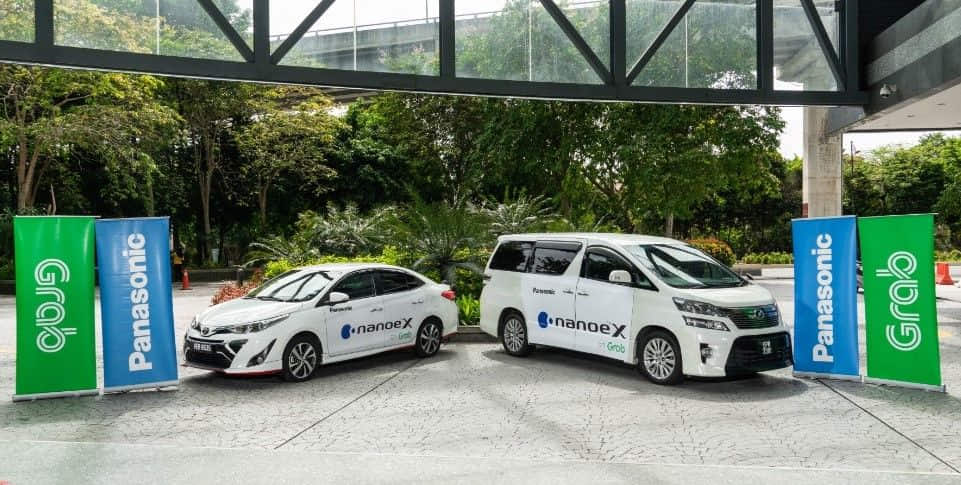 Petaling Jaya, Malaysia, 14 January 2021 – Grab, Southeast Asia's leading super app is collaborating with Panasonic Corporation on an integrated marketing campaign that aims to bring better in-car air quality and enhance overall in-car experience to GrabCar Premium users.
Through a fully-integrated campaign that combines GrabAds' unique online and offline advertising solutions, Grab will turn 5,500 GrabCar Premium vehicles across four countries into mini-showrooms for Panasonic's nanoe™ X generators. The nanoe™ X generator is an air purifier that cleans the air, and improves air circulation through Panasonic's proprietary clean technology. Consumers who travel on GrabCar Premium can have a chance to see and experience the nanoe™ X generator, a device compact enough to fit in a car cup-holder.
Panasonic will also be able to tap onto Grab's strong consumer insights to engage with their potential customers through the Grab app that is available on over 214 million smartphones in Southeast Asia. Consumers can learn more about Panasonic's nanoe™ X technology via digital ads placed in prominent spaces within the Grab app wherever they go and during their GrabCar Premium rides. By offering an offline product experiential session with online ads, interested consumers will have all the information on Panasonic's groundbreaking technology and range of solutions to consider a purchase.
This partnership also provides additional income opportunities for Grab driver-partners who will earn a monthly product placement fee throughout the campaign period. In addition, Panasonic will contribute all 5,500 air purifiers to participating drivers at no cost to them, enhancing their in-car experiences through purified air.
GrabAds, which was started to provide drivers and delivery-partners with additional revenue streams through advertising, has evolved into a full-fledged advertising platform in recent years. Brands can tap into a range of Grab solutions, including the largest roving out-of-home billboards made up of Grab's transport fleet, digital ad placements in one of the most frequently used everyday apps, and GrabRewards, one of the largest loyalty programmes in the region to create integrated, measurable and rewarding marketing campaigns for their consumers.
"Our partnership with Panasonic reflects our belief that advertising is not a one-sided relationship, but one where there is a value exchange between brands and consumers. It also marks a milestone for our fast-growing GrabAds business that is increasingly becoming the advertising platform of choice for brands within and outside of our ecosystem to better connect and engage with the everyday Southeast Asian consumer. We will continue to take a collaborative approach in working with brands and agencies to ideate and launch impactful campaigns in Southeast Asia," said Ken Mandel, Regional Managing Director GrabAds.
The Grab x Panasonic collaboration will span across Singapore, Ho Chi Minh City, Hanoi, Kuala Lumpur and Jakarta for a period of two months, starting from 14 January 2021.
-END-