Enjoy Lower Delivery Fees and Delivery Time Guarantee with GrabFood's New Features
'Near Me' tile offering nearby affordable meals with delivery fee as low as RM1
Time sensitive consumers have option for sooner delivery time with 'Premium Delivery'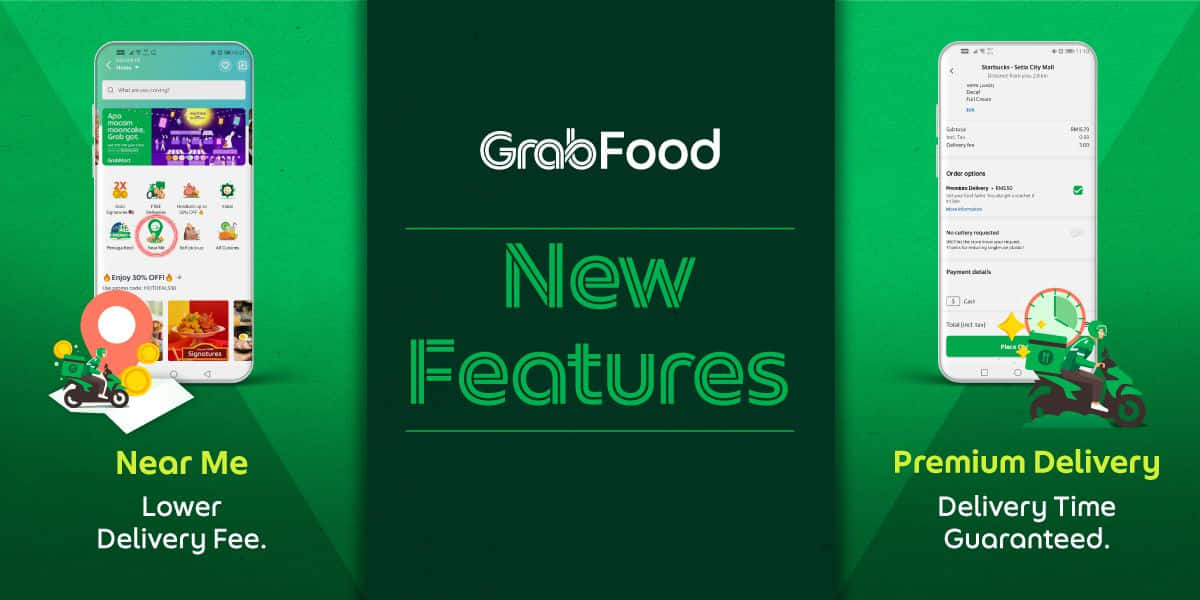 Petaling Jaya, October 11, 2021 – Grab Malaysia is introducing two new features to cater to different segment of consumers. The 'Near Me' tile will roll out nationwide today, while the 'Premium Delivery' option will be introduced in phases starting with Klang Valley.  
More affordable meals nearby with delivery fees as low as RM1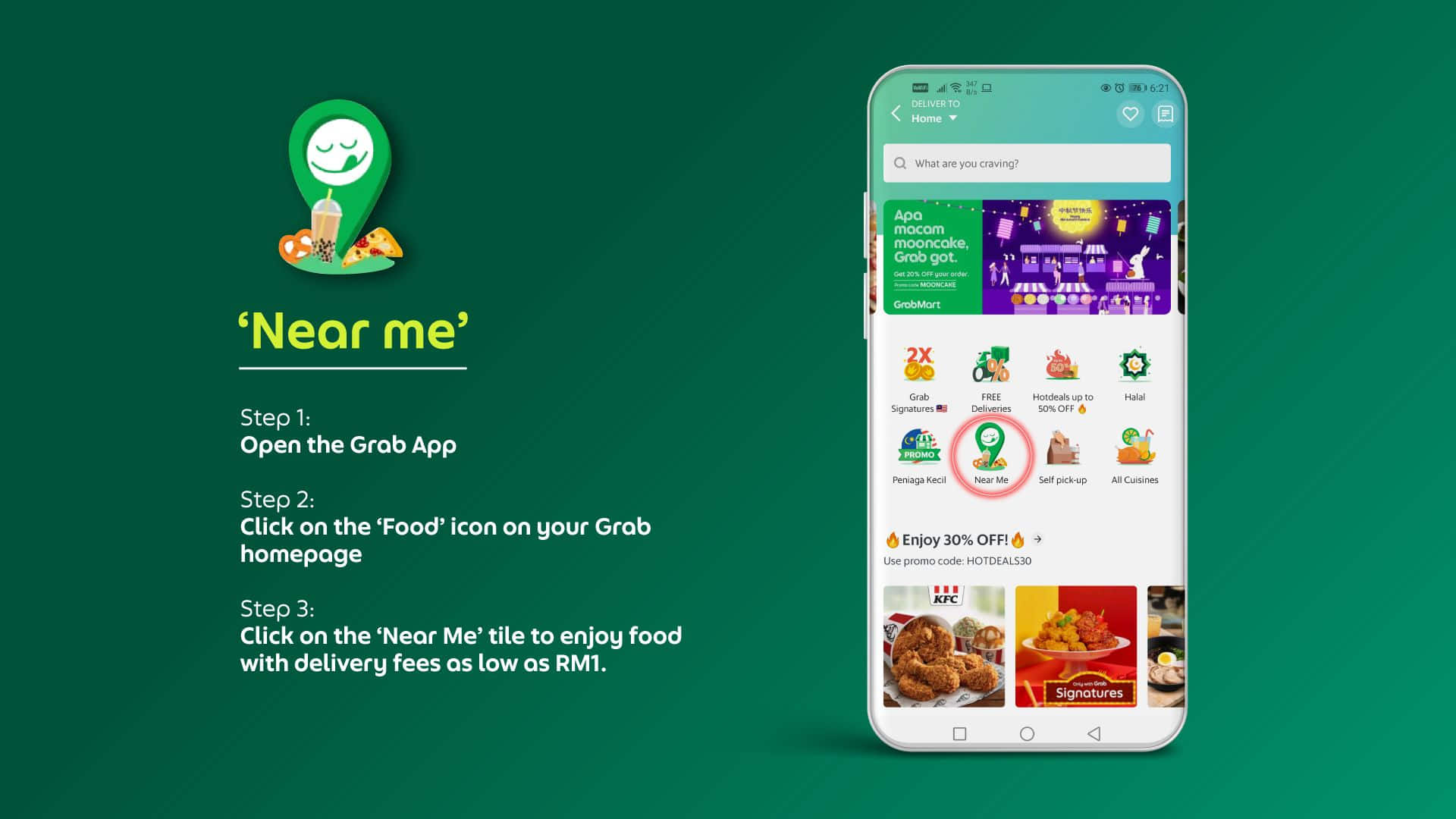 Grab is making it easier for consumers to discover restaurants within a three kilometer radius by grouping them under the 'Near Me' tile, and lowering the delivery fees for these restaurants to as low as RM1. This makes it even easier for consumers to support their neighbourhood restaurants from the comfort of their own homes. To compensate for the low delivery fees, Grab will be subsidising the delivery fees, ensuring that delivery-partners' income are not affected. Coupled with various ongoing promotions like HotDeals and the monthly Minggu Peniaga Kecil, consumers are spoilt for choice with affordable meals near them anytime, any day. 
'Premium Delivery' for the Time-Pressed Consumers
Those in a rush can opt for 'Premium Delivery' to ensure the delivery time of the order is guaranteed. 
When Grab piloted the feature in August, one in three consumers opted for 'Premium Delivery' during peak hours. Consumers who opted for 'Premium Delivery' will be compensated with GrabFood vouchers accordingly if their orders* do not arrive by the stipulated time range as indicated on the Grab app. 
In addition to these new features to order their food, consumers can also consider either scheduling their order for a later delivery or option for self pick-up. 
Prioritising consumer centricity matters to the homegrown company. Grab is committed to continue enhancing and growing its services to provide value added solutions to serve consumers' diverse needs. Through this, the company hopes that the platform will be sustainable for merchants-, drivers- and delivery partners who are seeking income opportunities. 
=END=
* Orders eligible for 'Premium Delivery' do not include Self pick-up orders, Cash orders, Business orders, and orders fulfilled by the restaurant's own delivery fleet.