The 5 Types of People You Probably Need to Shop For This Christmas
"Do you think he will like this gift?"  "Do you think she will find it useful?" "Is giving vouchers too impersonal?"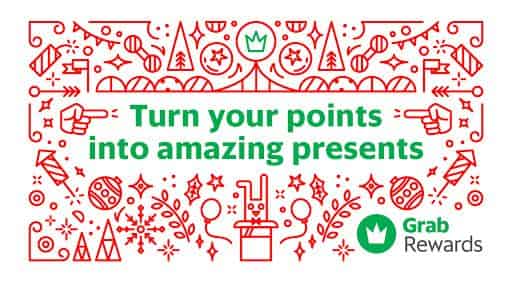 The most wonderful time of the year is fast approaching and the malls are filled with shoppers bustling around for presents. It's so easy to get caught up with the pretty decorations and the sales. But shopping for your friends and loved ones can be a bit stressful and also a laborious affair, even for those with a PhD in shopping.
Let us help you with this simple guide to narrow down the perfect gift for some of the people on your list! In general, there are five types of people:
Yes, we know beauty is skin deep….but the Beauty Enthusiast loves pampering themselves from the outside in. While time and gravity is the enemy, there are a couple of measures beauty enthusiasts can take for supple and plump skin. A crowd favourite for beauty buffs are luxury bath and body care essentials from Crabtree & Evelyn, Innisfree Face Mask or even Laneige Sleeping Mask – grab them quick as they'll be flying off the shelves this Christmas.
One for handmade presents, the Crafty One will cherish and appreciate their present because they value the love, time and effort taken to make it. Regardless if its handmade toys, ornaments or cards, they will love it, especially when it's done by the hands of little ones. The best way to identify a Crafty One is usually those who are also crafty themselves or grandparents, godparents and parents of little bubs. So great time to bring out some arts and craft materials and gather the children around the table to keep them occupied during the holidays to help make some presents!  
An advocate for saving the planet, buying the right Christmas gift can be tricky as almost most things on the market is destined to end up in a landfill. For your tree-hugging friends, make their Christmas extra sustainable by opting for recyclable and reusable items from metal straws,reusable mugs to a designer recyclable bag.


The Christmas Novelist loves cutesy Christmas themed presents – such as Christmas socks or anything that reminds them and makes the season so much more festive! Heck, they even love Christmas-themed bags so they can use to haul their Christmas pressies when they play Santa / Santarina!


The Deal Hunter is someone who is practical and appreciates good deals or gift vouchers that are functional or something they use on a regular basis. So they are more likely to appreciate presents such as vouchers to enjoy their favourite yums or even discount vouchers to help defray their expenses in the coming year.  
In fact, why not let us help you make it easier? Just pop by our Grab Christmas Store in Mid Valley Megamall (SouthCourt) and we will help you get the bestest Christmas presents* for your loved ones! Yours for the picking with your GrabRewards points or you can also purchase some items using GrabPay Credits – it's that's easy! And when you pay with GrabPay Credits, you will be gifting yourself with more GrabRewards points that you can use to redeem other lifestyle and F&B items from our GrabRewards catalogue. Christmas shopping cannot get more rewarding than this!   
In addition, to make your shopping trip even more easier, just use the promo code GRABMVM to get RM10 off your Grab ride to or from Mid Valley Megamall when you pay via GrabPay (card of Credits). Promo is valid till 1 January 2019.
Don't worry, we'll be here up till Christmas Day for any last minute shoppers!
For more info: Grab Christmas Store
*While stock last. Terms and conditions applies.
= END =