En Route to a New Malaysia With Grab
Grab continues to fan hope and inspire towards a progressive New Malaysia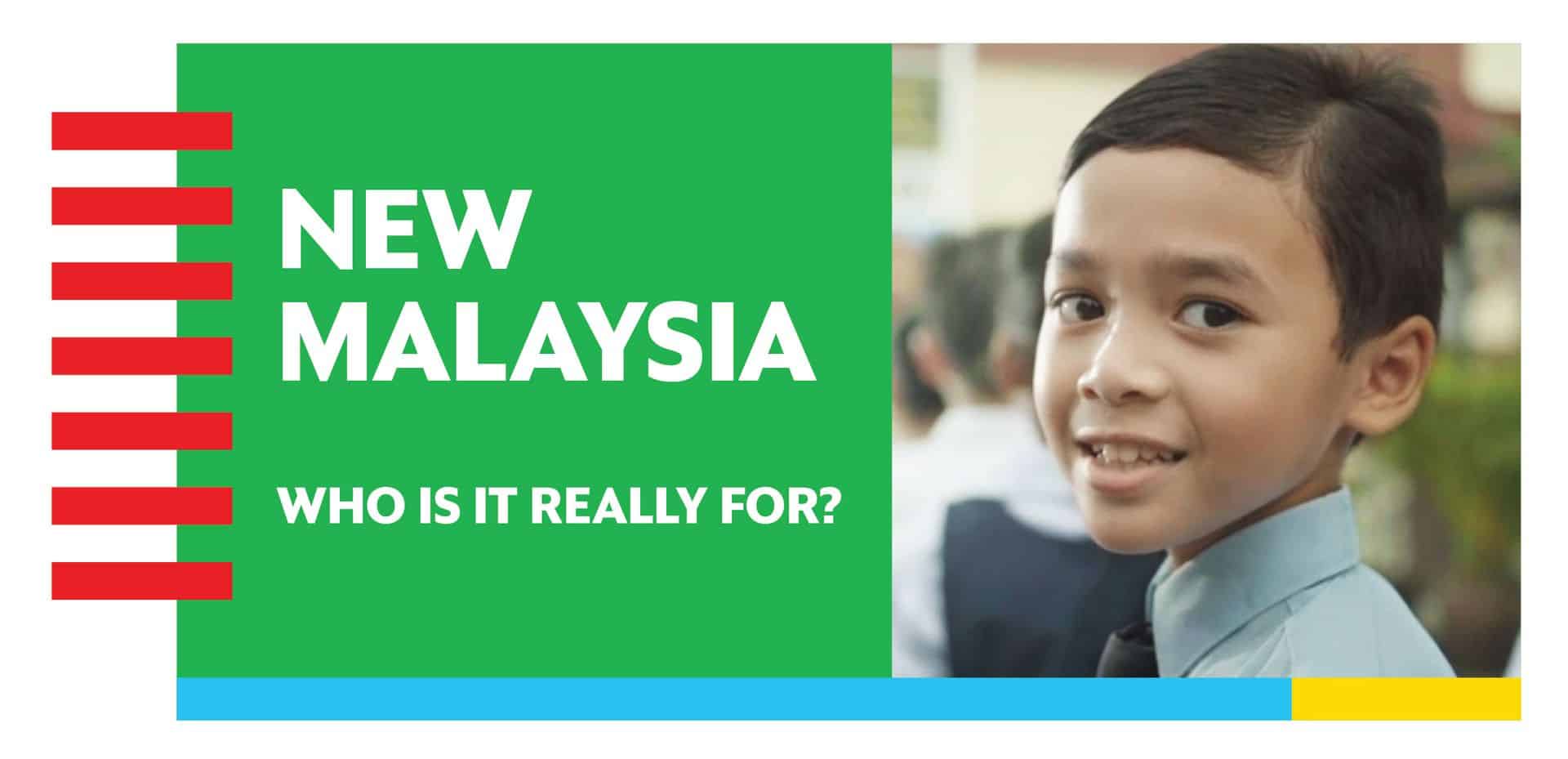 May 9th marked a new dawn for Malaysia; where the world witnessed the rakyat collectively steering our country towards a new destination. One that is now fueling hope and renewed aspirations for all that she can be for her people. To celebrate Malaysia's 55th birthday and 61 years of independence, Grab Malaysia is continuing their patriotic duty with a series of activities and initiatives that nurtures the spirit of the New Malaysia.
The My New Malaysia campaign, follows the homegrown brand's earlier "My Nation. My Destination" campaign, which carried the belief that every Malaysian has a say in deciding our nation's next destination. To kick off this celebration, Grab Malaysia has released their "My New Malaysia" short film. The short film takes us through the eyes of different young characters of who the New Malaysia is really for. One simply cannot miss the names of these children as they are clearly meant to pay homage to those who have and are still championing change in this New Malaysia.
This short film is part of a series of events to celebrate the New Malaysia and empower Malaysians to leverage technology capabilities to address their everyday needs and boost income of our local entrepreneurs as Malaysia moves forward into the digital economy.
"Everything we have planned for this year's Merdeka and Malaysia Day celebration is in line with our vision of being the everyday app to address consumers' daily needs, from transport, food and in-store payments at their favourite restaurants. We are also excited  and encouraged to work with local creative entrepreneurs and organisations to make this year's celebrations more personal for Malaysians. In fact, through our short film, we hope that it will be an inspiration as we continue to change, shape and forge this new path of what we want our country to be," said Iris Chang, Country Marketing Head of Grab Malaysia.
Chang further elaborated that Grab has expanded beyond a local tech-based ride hailing and are now SEA's leading online-to-offline mobile platform. "And based on a recent dipstick survey, Grab is even more motivated to leverage our tech capabilities to be a platform that provides opportunities for small enterprises and entrepreneurs to grow".
Based on the input from more than 2,000 consumers, staff and driver-partners, 54% wanted to see an improvement in technology specifically in the transport system and infrastructure (60%) and 39% in accessibility to business solutions and conveniences.
In fact, almost 40% of respondents felt the definition of the New Malaysia included better economic and business opportunities. In line with that, one of the major recommendations respondents gave was that for the planning of this New Malaysia to prioritise more job opportunities (38%).
In addition to instilling hope and inspiring Malaysians, the My New Malaysia campaign will also see Grab partnering with local songwriters to write and produce a love song for Malaysians by Malaysians. The song will then debut on Grab's various social media platforms in time to celebrate Malaysia Day. In supporting local creative entrepreneurs and the creative industry, Grab and RIUH will join forces to celebrate Malaysian creativity in hosting a special RIUH x Grab Malaysia Day weekend, which for the first time, will be a fully cashless event powered by GrabPay.
For the special RIUH x Grab Malaysia Day weekend, Grab is also working with homegrown entrepreneurs and creative social entreprises to create limited-edition Grab Malaysia Day merchandise, locally produced products and yummy favourites. Grab consumers can enjoy some of these items on a well curated list of 175 GrabPay and GrabFood merchants from August 27 to September 30. Users will also get RM5 off when paying using GrabPay at participating local merchants or ordering from a list of specially curated local fares on the GrabFood app during this period.
"We hope that with the rakyat's support and participation in this year's activities, we are able to work hand in hand to help make this New Malaysia a reality, through better accessibility of transport options or growth opportunities for micro-entrepreneurs through our GrabFood and GrabPay platform," concluded Chang.
For more information about the My New Malaysia campaign, please click : grb.to/MyNewMalaysia
= END =