GrabPay Malaysia Recognised As Best e-Wallet for 2019
Best e-wallet award conferred to GrabPay by Payments Network Malaysia (PayNet) is the first non-Financial Services Institute to win the acclaimed award at the annual Malaysian e-Payments Excellence Awards 2019 (MEEA).
The win underlines Grab's role as a leading everyday app that provides a rewarding ecosystem for both merchants and consumers for a cashless future.
GrabPay celebrates win with partners in an Appreciation Night while sharing highlights to come.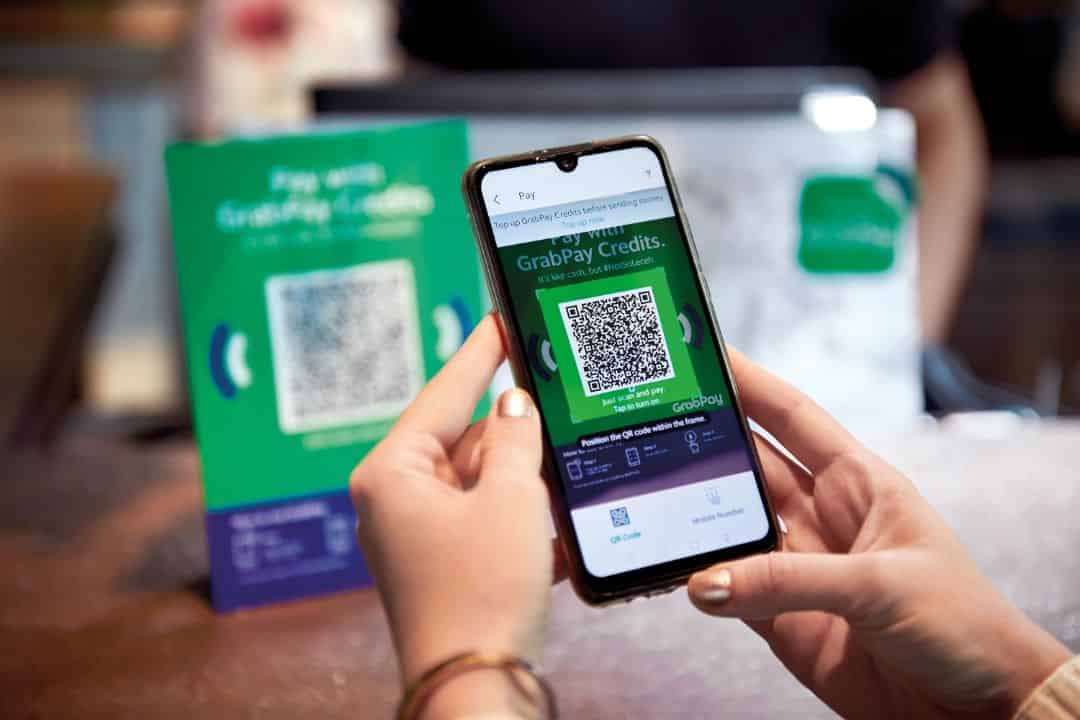 Petaling Jaya, 8 October 2019 – Grab, Southeast Asia's leading everyday everything app, recently celebrated GrabPay's recognition as the Best e-Wallet at the Malaysian e-Payments Excellence Awards 2019 with their merchant-partners in a Partner Appreciation Night. The annual e-Payments Excellence Awards is given out by PayNet – Malaysia's central payment network infrastructure that is owned by Bank Negara Malaysia and a consortium of eleven (11) local financial institutions.
The award recognises GrabPay's sustainable ecosystem and rapid growth in the digital payments arena and contribution to push Malaysians to adopt cashless payments. Since December 2016, GrabPay has been slowly introducing Malaysians to a cashless payment option by paying for transport services via debit / credit card. In 2018, Grab launched the vision to be the everyday app to meet the daily needs of users through the GrabPay e-wallet. With new services like GrabFood and a robust partner network of both financial institutions and non-financial merchants, this has increased the adoption of virtual payments innovatively, which is in with the government's push to move Malaysia forward in the digital economy. 
Ooi Huey Tyng, Managing Director of GrabPay Malaysia, Singapore and the Philippines attributed the recognition to "our product, technology and our people." She elaborated that Grab's partnership approach has propelled GrabPay as a seamless and safe payment method that looks beyond payment for Grab services and nurture a cashless culture. 
"GrabPay has stayed true to its vision of providing convenience, security and value to both our consumers and merchant-partners. We are working with partners to create an impact by providing more reasons to adopt cashless through new features like Pay Later, Online Acceptance, Pay with GrabRewards points. (Please refer to the Appendix for more info about some of the key features GrabPay has introduced)  
In addition to these features, merchant-partners present at the appreciation night were also given a snippet of upcoming features that would not only enhance their convenience as a partner, but also help them grow their business better through marketing initiatives and product enhancements by Grab. 
"Our partners benefit from our ecosystem and as we celebrate our first anniversary in Malaysia, the recognition from Paynet  is a further validation of our approach to develop a robust and user-friendly ecosystem that caters to a seamless cashless solution to our consumers and merchants," added Ooi. 
GrabPay's 'Partners Appreciation Night' was aimed at extending humble gratitude to merchant-partners who played a crucial role in the success of GrabPay in the last one year. As a people-focused technology company, Grab is committed to provide opportunities and tools which help our merchants maximize their income and grow their business. 
Through uniquely localised activations and campaigns, GrabPay provides a platform that benefits both merchants and the end consumers. Our recently held Ramadhan campaign, '#PekSenangRaya' saw an average increase of 40% in sales for some of our participating GrabPay merchants such as HealthLand, FashionValet, Lazada and The Body Shop. GrabFood merchants, like McDonalds, Baskin Robbins and The Alley, also saw an average of 36.5% more orders during the campaign period. 
In the last year, GrabPay has been steadily acquiring like-minded merchant partners that truly resonated with the needs and spending habits of their users. To date, Grab has increased their merchants by 14 times with a steady increase of 25% month-on-month transactions.  
Appendix: 
The following are the various features and enhancements GrabPay has introduced since their launch: 
'Pay with GrabPay'/ Online Acceptance:

An online check-out payment method for online sellers to accept GrabPay as a mobile wallet on their website or platform. This enables consumers to do their shopping or purchase things online from platforms such as 11street, MBO Cinemas, and BusOnlineTicket.com and pay with the same familiar, convenient and secure GrabPay wallet.

Pay Later

:  A post-paid payment facility which allows consumers to pay for Grab services at the end of the month, without additional costs.

Auto Top-Up:

A feature that triggers an automatic top-up when your GrabPay Credits balance falls below a threshold.

Grab Club:

A subscription service with plans such as Grab-it-All and GrabFood Plans which enables users to explore various cost-effective spending plans.

Challenges:

An interactive way for Grab users to earn more GrabRewards points and perks through in-app challenges.

Additional features such as

Pay-with-Points

and others in the pipeline such as

Bill-Splitter

which will enable users to split the bill for a Grab ride of a meal and

Bill Pay

that allows users can pay utilities such as Astro, Celcom, Unifi and Syabas conveniently.

Hotels Tile:

Book a room on Agoda or Booking.com through Grab app and enjoy exclusive offers, transport discounts, and free insurance coverage among others.

Ticketing Tile:

Regional partnership with Book My Show (one of Grab Ventures incubator programme) to offer cinema, events and other ticketing services through the Grab app.

Coming soon

: Partnerships and availability with leading everyday brands, fast-food outlets and convenience stores, a more robust merchant-platform and merchant customised marketing initiatives. (Stay tuned for more announcements!)
Five Fun facts about GrabPay's users: 
The top three items GrabPay users spent in a single transaction in the last six months were IT products, wellness services and durian, where as the item most frequently purchased via GrabPay was coffee.

In 2019, GrabPay had an average increase of 27% month on month in food orders through GrabFood.

Petaling Jaya saw the most number of e-wallet users, while Johor Bahru users are the highest spenders with the largest amount per transaction.

Our users have travelled more than half a billion kilometres this year without using cash, which is almost the same distance for a return trip to Mars!

GrabRewards has seen more than 5 million redemptions (22 billion points redeemed) in the first half of 2019 by users. GrabRewards is currently one of the few loyalty programmes with evergreen points with a wide variety of rewards such as discounts for rides and food and parcel delivery, wellness services like massages as well as limited edition items such as a Smart TV and other IT products to cater to Grab's wide demographic of users.
=END=