Named after Malaysia's former Deputy Prime Minister, Taman Tun Dr. Ismail, and commonly known as TTDI, is one of Kuala Lumpur's prime areas of real estate — but we're here for the food. The area's evolution into a thriving yet laid-back neighbourhood that merges residential areas with cultural happenings and dining destinations makes it our kind of hangout. From local hawker joints to modern restaurants and a bustling café scene, TTDI is a place where cool spots are discovered and bookmarked. Consider this a cheat sheet for your next visit.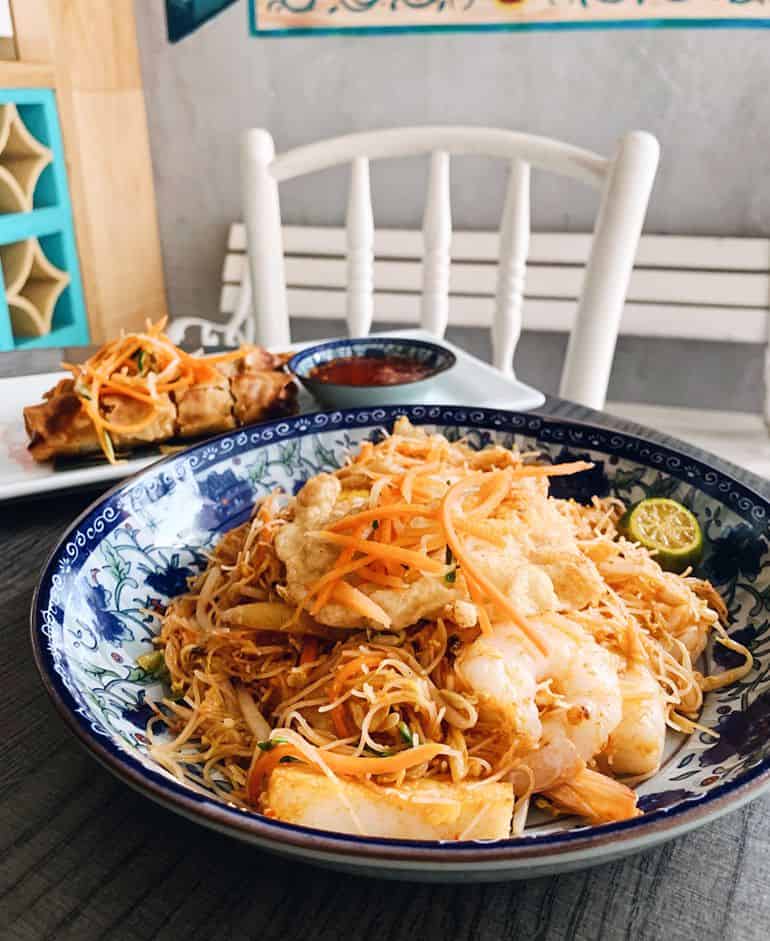 The menu at Alibaba & Nyonya is teeming with Malay classics and Peranakan favourites, and at first glance, might leave you with choice paralysis. However, this TTDI restaurant has done a great job showcasing the nostalgia and charm of traditional Malay and Peranakan cooking, and our tip is to dive straight into the carbs and main dishes.
The Nyonya Mee Siam (pictured top) is a pleasant take on a classic, with vermicelli and crispy bean sprouts doused in a slightly sweet tomato chilli sauce, accompanied by giant plump prawns. Looking for something more substantial? The Nasi Ulam Ayam Dara features a fragrant herb rice salad, with a side of fried-to-perfection kampung chicken, and comes highly recommended by the chef.
Pricing: from RM30-40 for a full meal with dishes
Phone number: 3-7732 3170
Opening hours: Monday–Sunday: 11am-10pm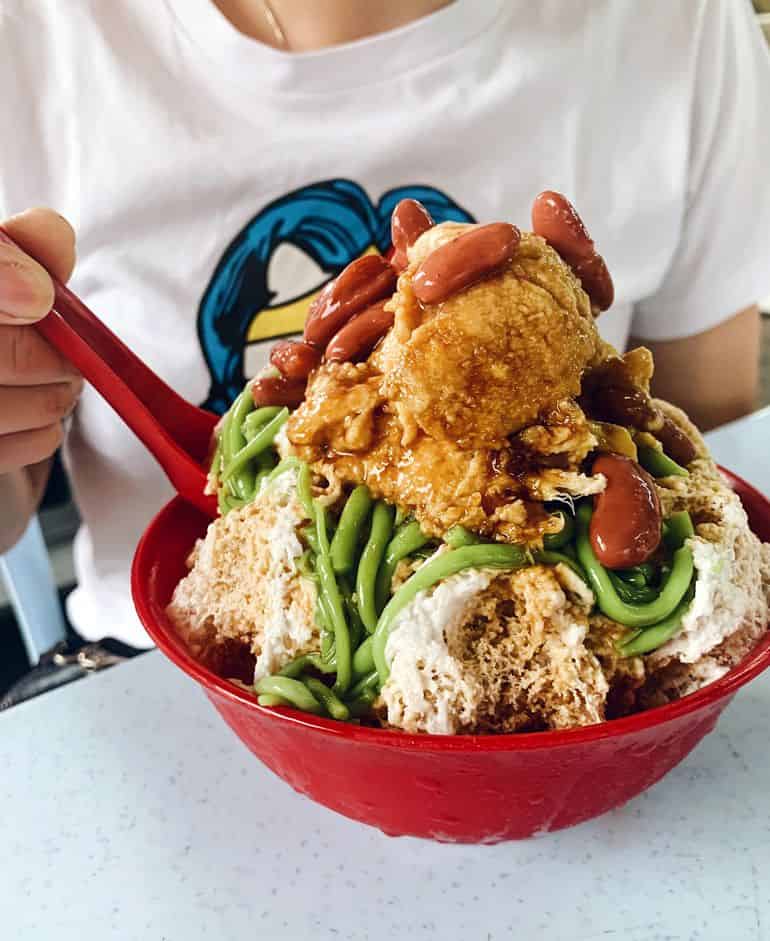 It may be one of the most popular durian stalls in Klang Valley, but Durian King TTDI sure is inconspicuous. Located in the carpark adjacent to the TTDI wet market, Durian King is famed for its wide selection of the King of Fruits. From the crowd-favourite D24 to the more exotic Black Thorn, a highly sought-after variation of the fruit, Durian King TTDI has made a name as a one-stop shop for all your durian cravings.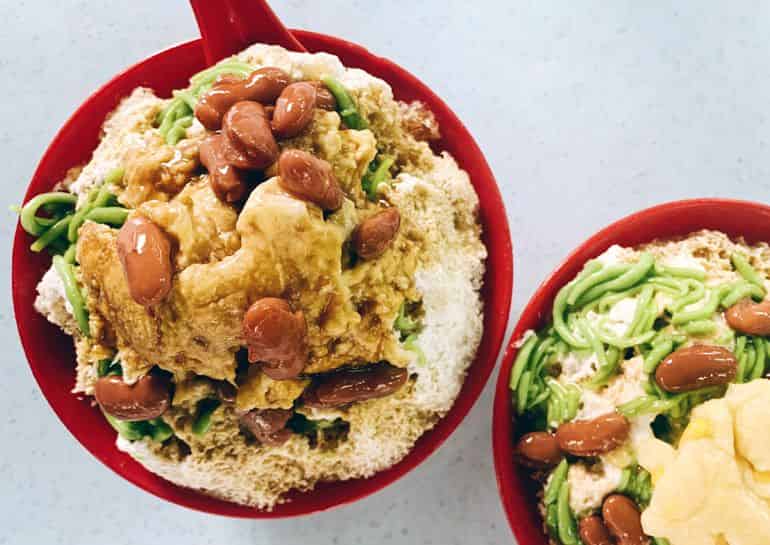 Another reason to seek out this roadside stall is the cendol, topped with thick amounts of golden flesh — it's a treat that Durian King has perfected. For a refreshing fix on a hot day, go for the Musang King cendol that hits all the right spots. Picture this: sweet and creamy durian flesh, sitting atop a bed of shaved ice, mixed with green cendol, corn and red beans, drizzled generously with fresh coconut milk and thick, dark palm sugar. It's as epic as it sounds.
Pricing: from RM15-25 for the durian cendols
Phone number: 016-274 6474
Opening hours: Monday–Friday: 3pm–12am; Saturday–Sunday: 12pm-12am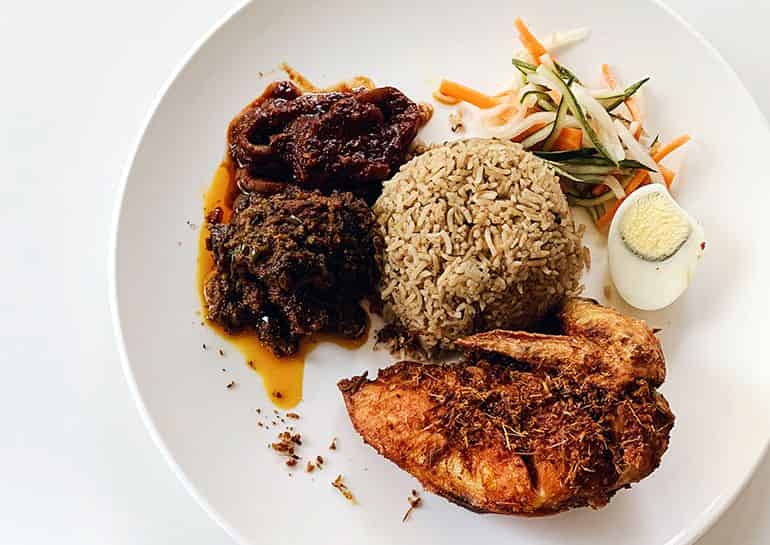 If you're in the mood for quick and casual Malay food in TTDI, Dua by Skohns offers dishes with comfort factor, as well as modern Western fare tweaked for the local palate. All plates here — from the nasi lemak and nasi bojari, to fusion specials like lamb shank briyani and grilled lamb chops — are presented clean and simple.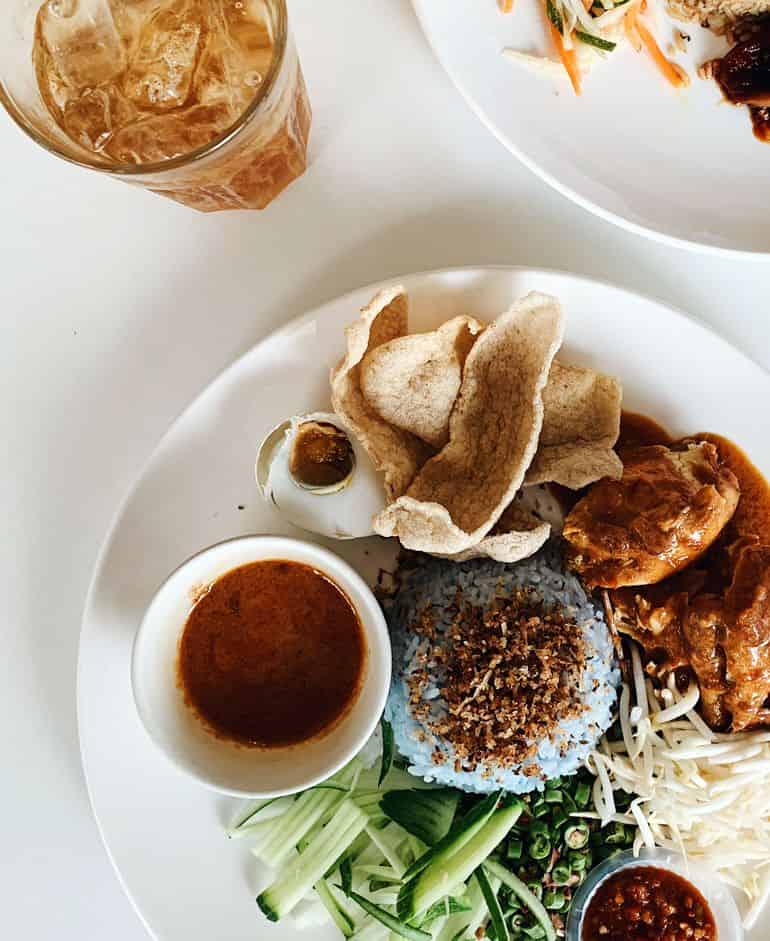 Our pick is the famous Nasi Kerabu (butterfly pea flower rice) Ayam Percik, and crunchy herb salad, paired with a fiery sambal tumis that leans towards the side of spicy, perfect for those looking for an extra kick. We're sliding this into the guide especially for fans of good cheap eats: with lunch sets going as low as RM10 on weekdays, it's hard to find fault with the hearty portions and price tags that are easy on the pocket.
Pricing: from RM15 for a meal with drinks
Phone number: 3-7731 6954
Opening hours: Monday–Wednesday: 12pm-3pm, 6pm–10:30pm; Thursday-Friday: 12pm-3pm, 6pm-11pm; Saturday: 12pm-11pm; Sunday: 12pm-10:30pm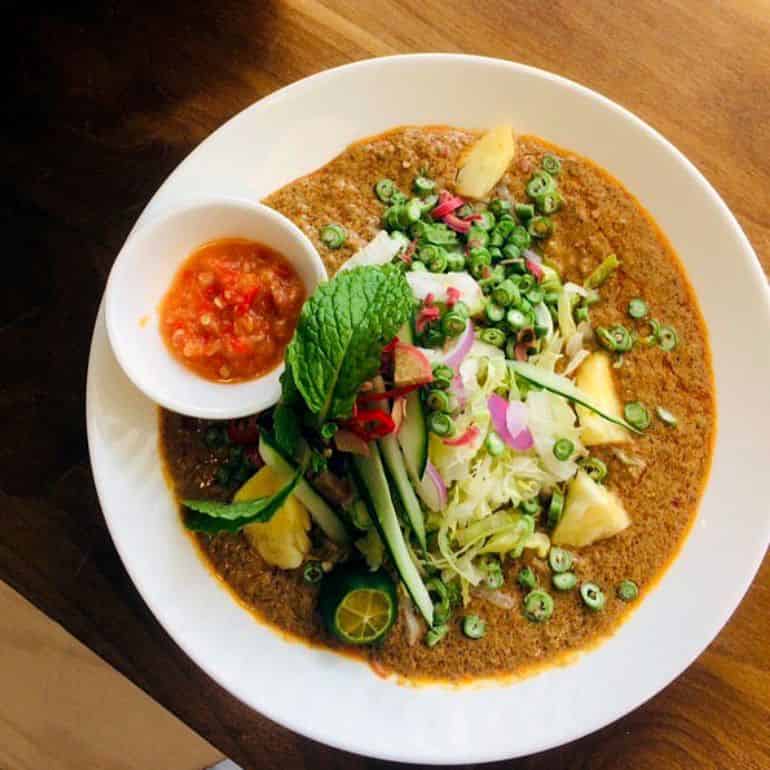 Besides gaining attention for its colourful murals and cosy Instagram-worthy nooks, Little Rimba is also known for dishing up comfort fare in a bright, cheerful space (hello natural light!). Distinguishing itself from its sister establishments around town, the menu at this TTDI café is the best of both worlds: it's peppered with Western faves and local temptations that we promise will pique your interest. We say throw out the rule book by having beef aglio olio pasta and Laksa Nyonya all in one sitting. Why fret over choosing between sweet and savoury?
Pricing: from RM20 for a meal with drinks
Phone number: 3-7733 6177
Opening hours: Monday–Sunday: 7:30am-6:30pm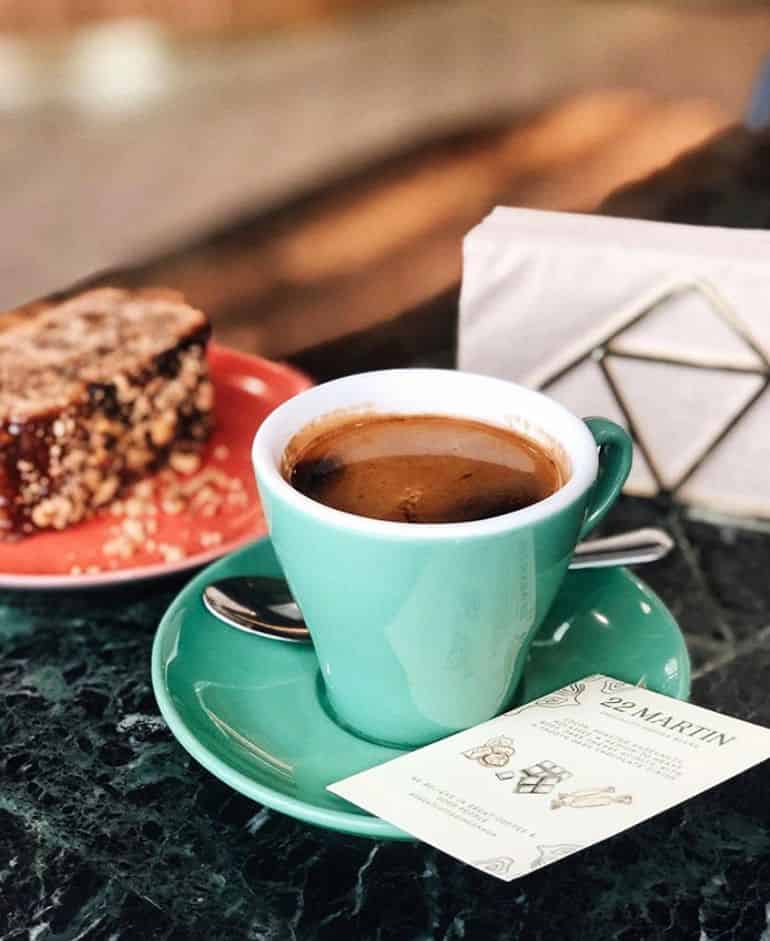 Common Man has fast become an institution in the TTDI neighbourhood since its opening three years ago. Offering sustainably sourced specialty coffee beans, roasted fresh and brewed in myriad ways, this is where serious coffee lovers flock to for their daily cuppa. As a coffee brewer and café that takes pride in the journey from bean to cup, Common Man never disappoints with its top-notch pour-overs, flat whites, and distinctive nitro cold brews.
For those who want to take coffee appreciation to another level, the exclusive UnCommon range allows you to choose from an exotic selection of exceptional beans with a unique origin character. Beyond winning the hearts of coffee lovers, Common Man does it all with a house-made nitro iced tea that comes in seasonal flavours, creamy chai lattes, as well as delicious smoothies that are perfect as post-workout pick-me-ups.
Pricing: from RM9-20 for a cup of coffee
Phone number: 3-7731 7095
Opening hours: Monday–Friday: 8am–5pm; Saturday–Sunday: 8am–6pm (last orders at 5.30pm)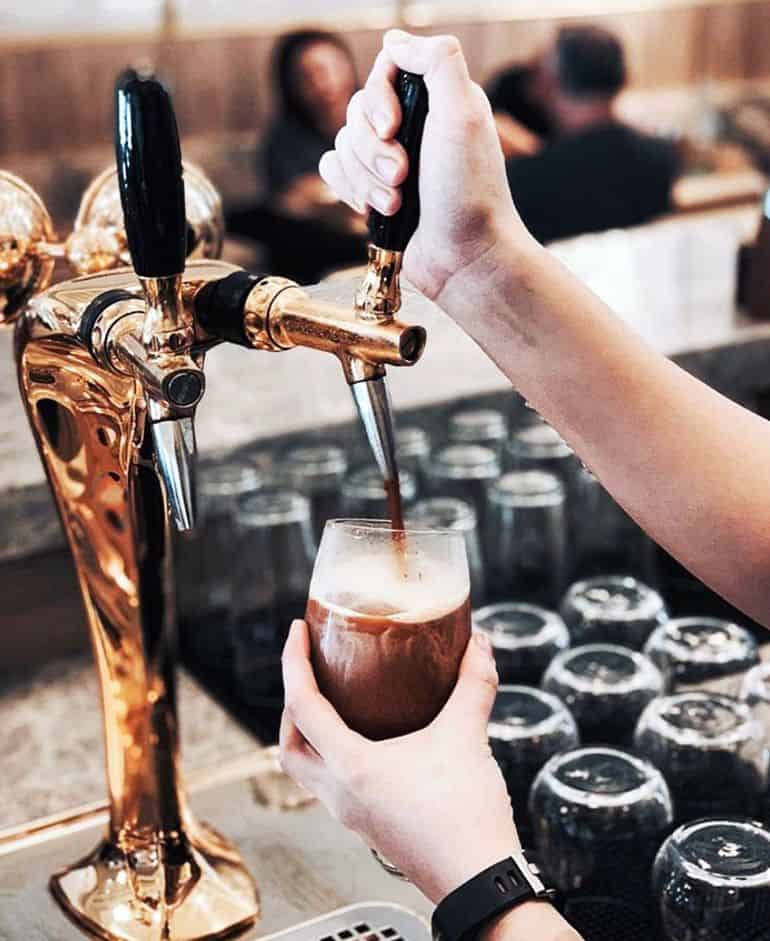 HUNGRY FOR MORE? 
Brunch your heart out
Vegetarian food to get excited about
Frugal foodie? Discover new cheap eats
Now let's explore Sri Petaling..