Is it nasi briyani, biryani or beriani? Debates and conversations get real deep when it comes to this Malaysian favourite. Said to be a rendition of the native spicy rice dishes of India and the Persian pilaf, this delicious rice dish is prepared with an array of complex spices, long-grain basmati rice, and tender meat or vegetables. The rich and distinctive taste of nasi briyani comes from a well-executed, two-step cooking process, during which the rice and meat are cooked separately. Then, the elements are brought together through dum cooking (a slow, low-fire roasting method) that brings out the meat's juices and releases more natural aromas — melding with the unmistakable flavours of saffron, cardamom, cinnamon and cumin. The best way to dig in to a piping hot plate of nasi briyani? Loaded spoonfuls of rice and meat, paired with a simple achar of pickled vegetables or a cold raita. Here's where to get your fix.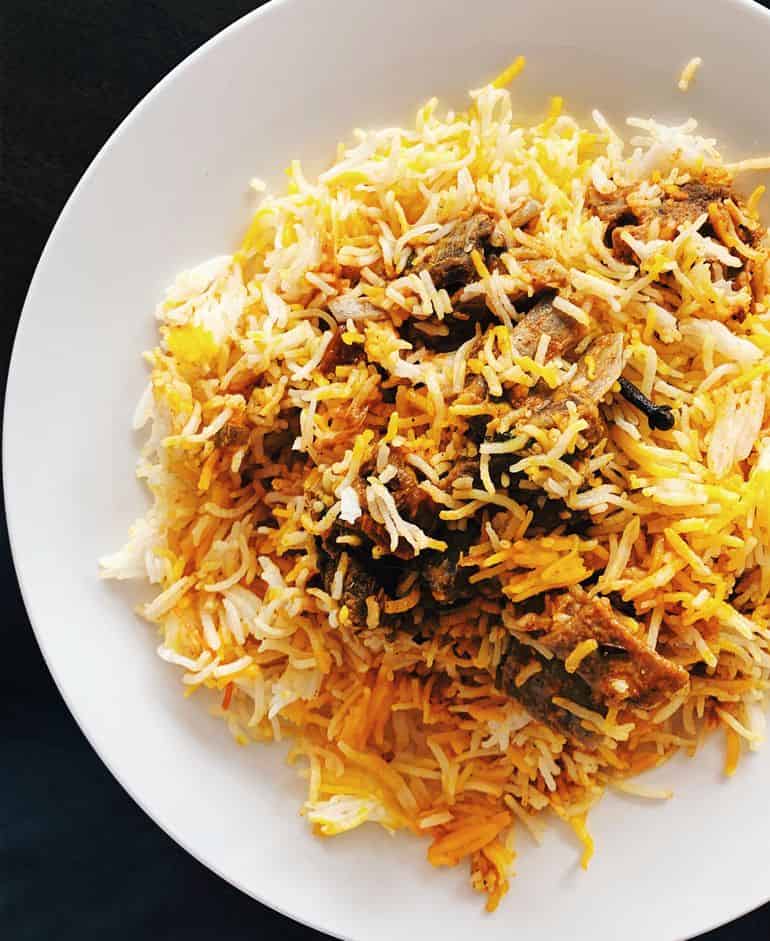 Beriani Asif sure takes its nasi briyani seriously — with 10 variations available including Keema Beriani (minced meat), Kofta Beriani (meatballs) and Dory Fish Beriani, this place is ideal for adventurous foodies. The fluffy long, golden grains of rice go extremely well with the leaner — but not gamey — chunks of venison, and might just be our new favourite for future briyani visits. If you're feasting with a group of friends, Beriani Asif has a wide range of curry dishes made for sharing. The Lamb Bhuna, a thick and dry curry prepared with the bhuna style of cooking in high temperatures, and Chicken Handi, an aromatic curry dish cooked in a special claypot called a handi and prepared Bengali style, will leave you incredibly satisfied.
Pricing: from RM20 for a briyani meal with drinks
Phone number: 012-249 8764
Opening hours: Monday, Wednesday–Thursday: 11.30am–10pm; Tuesday, Friday–Sunday: 11am–10pm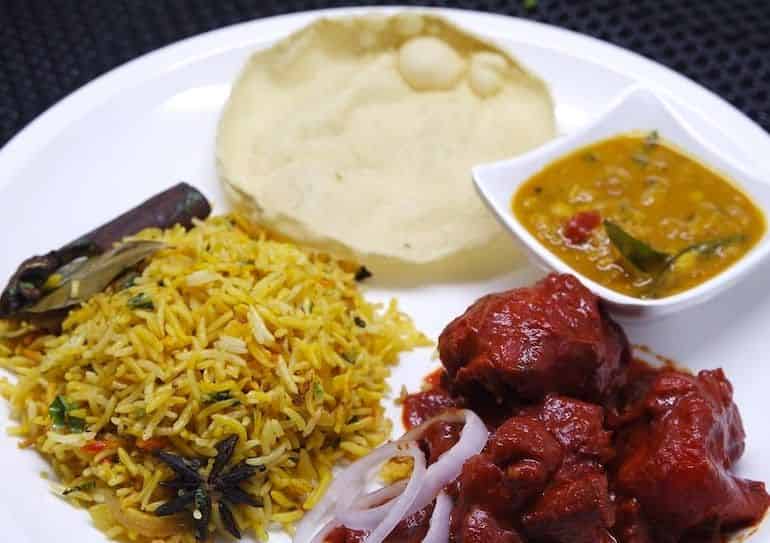 Tasty Chapathi was born almost a decade ago, serving North Indian cuisine with a fresh twist. Years on, this humble eatery has since expanded to share a love for good food with the neighbourhoods of Petaling Jaya, Damansara Heights and downtown KL. The owners of Tasty Chapathi take a lot of pride in every element of the restaurant, from the chefs who prepare the food, to each ingredient that goes into your plate. Chefs here mostly hail from the culinary city of Dehradun in India, mutton is sourced from New Zealand, and the paneer (cottage cheese) is made in-house. Start with a plain briyani and work your way through the plethora of curries and grills. Tip: if you're vegetarian, the sizzling Tava Masala is intoxicating, with cauliflower, house-made paneer cubes, brinjal and beans. 
Pricing: from RM30 for a meal
Phone number: 03-2011 3608
Opening hours: Monday–Sunday: 11am–11pm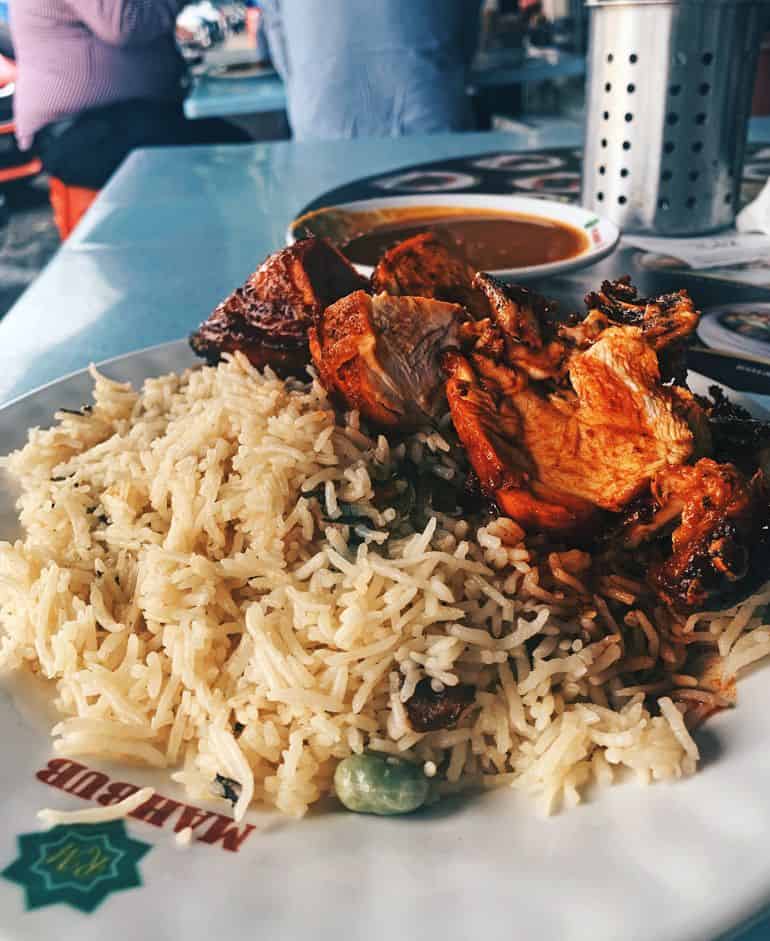 When you mention nasi briyani in KL, Restoran Mahbub's memorable Briyani Ayam Madu comes to mind. And for good reason. The Bangsar institution has been making its mark with this speciality since the mid-1970s (it's also plastered across its signage — you get the idea), so you can't possibly miss out if you're a briyani fan. This messy dish certainly packs a punch: honey chicken that's crispy on the outside, tender on the inside, drenched in copious amounts of sweet sauce, served with flavourful briyani and sides of basic dhal and a slightly sour carrot-and-cucumber achar. The secret to achieving maximum indulgence here is to have this with a mango or salt lassi, which helps to wash all the richness down. Now you're ready for your next briyani stop.
Pricing: from RM15 for a meal
Phone number: 03-2095 5382
Opening hours: Monday–Sunday: 7am–2am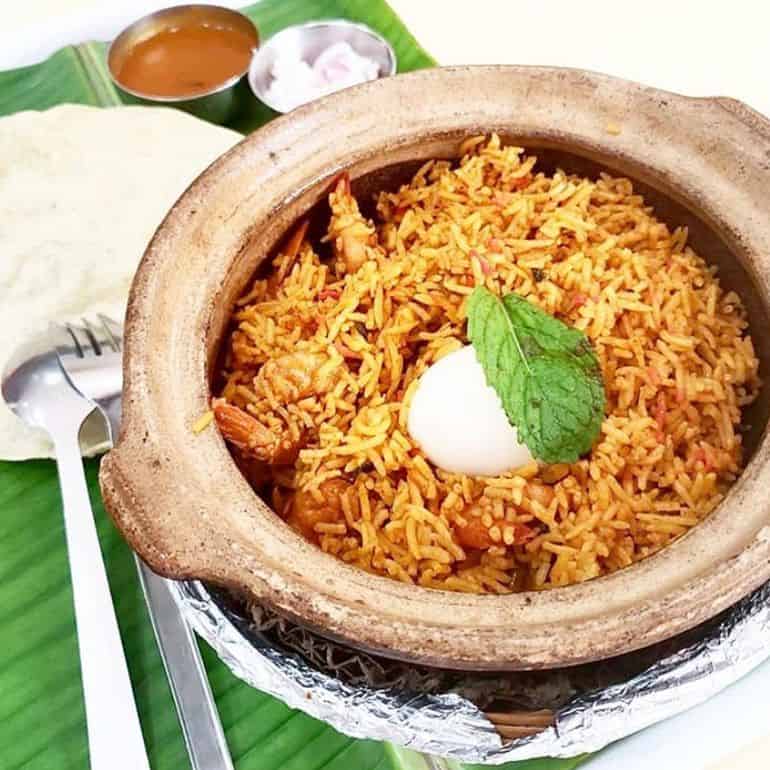 You've had claypot chicken rice, but have you tried nasi briyani in a claypot? Kudos to Legend's Claypot Briyani for coming up with this brilliant idea. With 11 flavours as well as vegetarian-meat renditions to choose from, Legend's long-standing crowd favourite is essentially long-grain basmati rice, cooked in a claypot with fresh vegetables and a special blend of masala spices. Sizzling and served topped with a hard-boiled egg (in the non-vegetarian flavours), it's hard to resist the heady aroma that wafts through the air. Our favourite part about this treat? Like any other claypot dish, the crispy rice bits at the bottom of the pot add a great crunch to every bite. For those who prefer briyani the classic way, there's also the Briyani Rice Set, complete with the original briyani, kurma curry and two separate vegetable sides. Jom makan!  
 Pricing: from RM20 for a meal
Phone number: 03-2272 4149
Opening hours: Monday, Wednesday–Sunday: 11am–10pm; Tuesday: 11am–4pm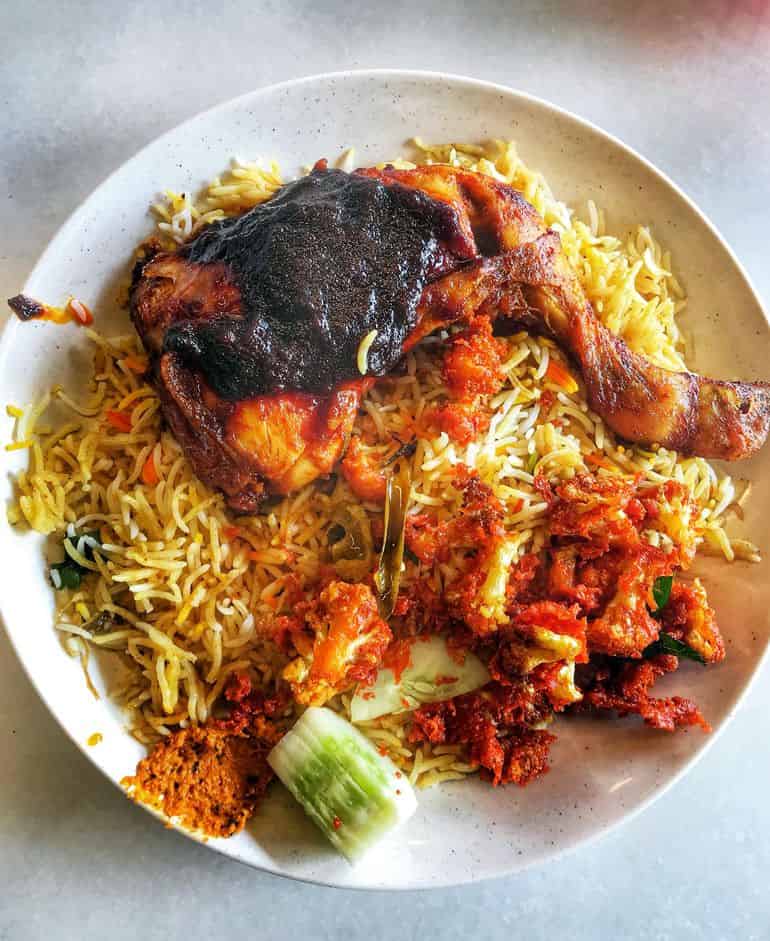 Nasi Vanggey first began as a small stall in Ipoh in 1955, but its popularity has grown so rapidly that some fans have nicknamed Nasi Vanggey "nasi ganja" — a term that describes how addictive its signature dish is. While the eponymous nasi vanggey (which features white rice, mixed vegetables and kuah campur) may be the expected go-to dish when you visit this spot, Nasi Briyani Ayam Vanggey is the less-known but in our opinion, more flavourful, cousin. The fuss-free presentation of a whole chicken leg, freshened up with achar jelatah and married with a fragrant briyani satisfies all your briyani cravings.
Pricing: from RM20 for a meal
Phone number: 03-7731 4217
Opening hours: 24 hours

HUNGRY FOR MORE? 
We found cheap eats!
Craving chicken rice? Head this way….
Do you know these foodie gems in Sri Petaling?
Who wants cake?