Here in Malaysia we know all about that addictive, can't-get-enough blend of spicy, sweet and sour flavours — it's woven into our national cuisine. So we're extra appreciative of Thai food — honestly, the spicier the better — and in KL we've been seeing more and more variations of Thai cuisine popping up. Sure, we love a good pad thai, but we also love boat noodles, spicy squid and deep-fried seabass. The best Thai food places in KL have the classic green curry and more for enthusiasts to explore.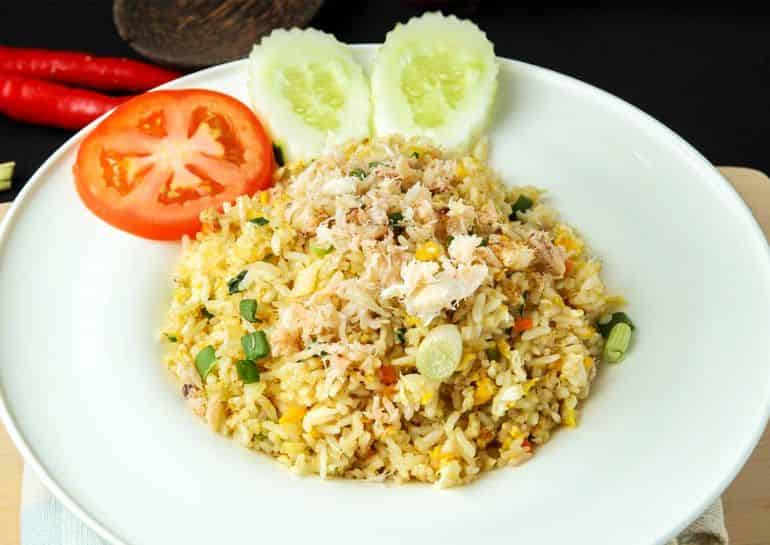 Lobbee is a one-bowl wonder, great for when you don't feel like sharing or when everyone at the table wants something different. The river prawn tom yam soup (pictured top) is divine; comforting fried rice is elevated with crab meat (pictured above), and the seafood glass noodle salad is best in class. For a twist on the traditional papaya salad, try their Som Tam Fries salad, with crispy deep-fried potato tossed in the sweet, spicy dressing.
Lobbee also does a great range of non-meat choices for vegetarians — special mention to the Vege Thai Peanut Noodle, with beancurd, long beans and crunchy bean sprouts tossed in an addictive peanut sauce. Keep cool with the pretty blue Iced Butterfly Pea Lime Juice and, of course, end the meal with mango sticky rice.
Pricing: from RM3.20–76.90
Phone number: 03-7629 4869
Opening hours: Monday–Friday, Sunday: 11am–10pm
The boat noodles at Boat Noodle are, understandably, quite famous. Walk past any outlet at lunch time and you'll see a packed restaurant, tables teetering under the weight of stacks of empty dishes. But the rice combos and mains here are often neglected in favour of the mini serves of noodles, and that is an injustice we're here to redress. Boat Noodle does an excellent line of Thai street-food classics: krapow chicken with basil and an eye-popping amount of fresh chilli, the lesser-seen pad see ew (throw on the crispy chicken wings for some extra protein), and a spicy noodle salad that will definitely wake you up after a slow morning at the office. End with a round of Sangkayaa, a platter of fluffy steamed bread and sweet pandan dip, and fuel the rest of the day with a giant cup of Thai iced tea.
Pricing: from RM7.53–48.65
Phone number: 011-6113 1745
Opening hours: Monday–Sunday: 10am–10pm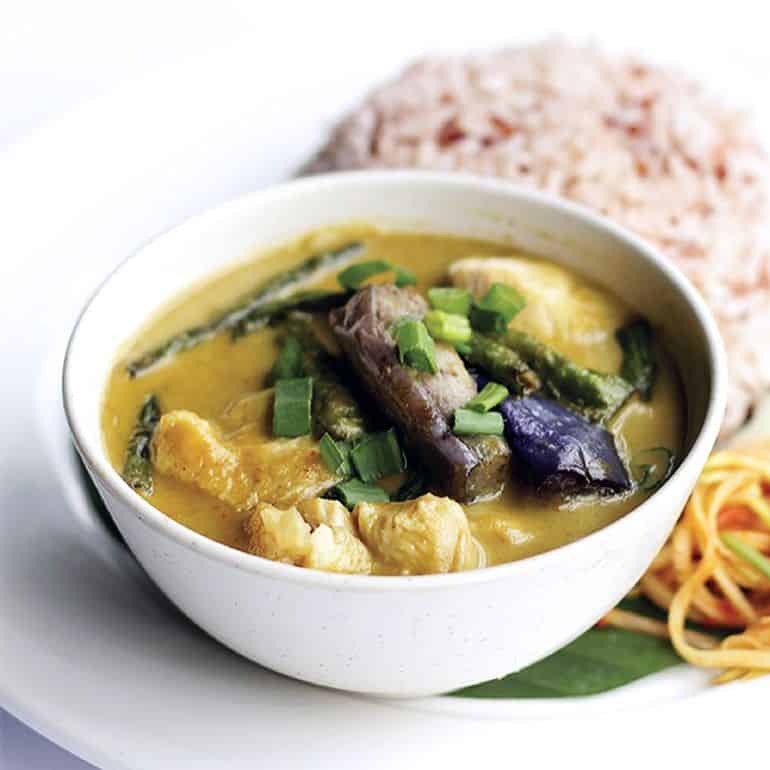 If you've got a favourite Thai dish (and don't we all), it's definitely on the myELEPHANT menu. This family favourite (and pioneering Thai restaurant in PJ) has an extensive menu that boasts all the classics and a whole lot more — perfect for you and your green-curry-loving mum. Always start with a serve of tom yum soup, and don't skip the salads. The beef and pineapple salad is a meal unto itself, and the glass noodle seafood salad is always a crowd-pleaser.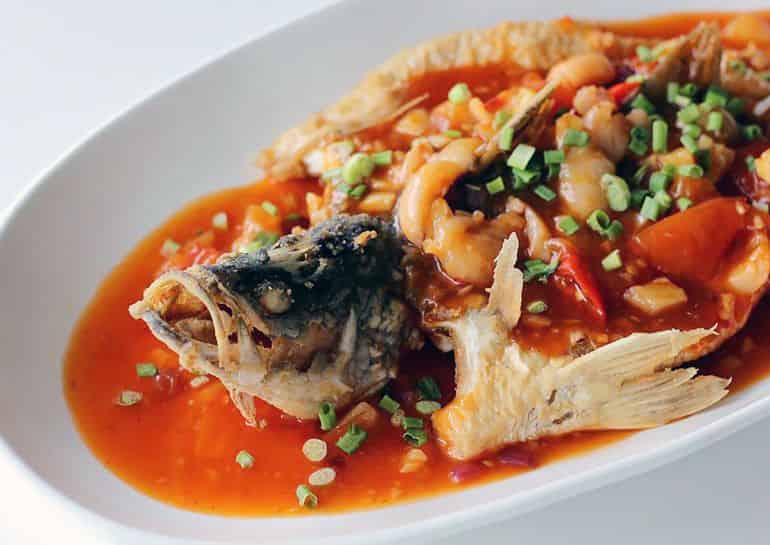 For mains, work your way through the excellent seafood section. You definitely need to order the whole deep fried seabass with sweet and sour lychee sauce — which started life as a special and had to be moved to the permanent menu because it was so popular. And then the spicy salted egg squid! And garlic prawns! Plus a vat of pandan cooler, of course.
Pricing: from RM4.50–56
Phone number: 03-6201 0649
Opening hours: Monday–Sunday: 11.30am–2.30pm; 6pm–10pm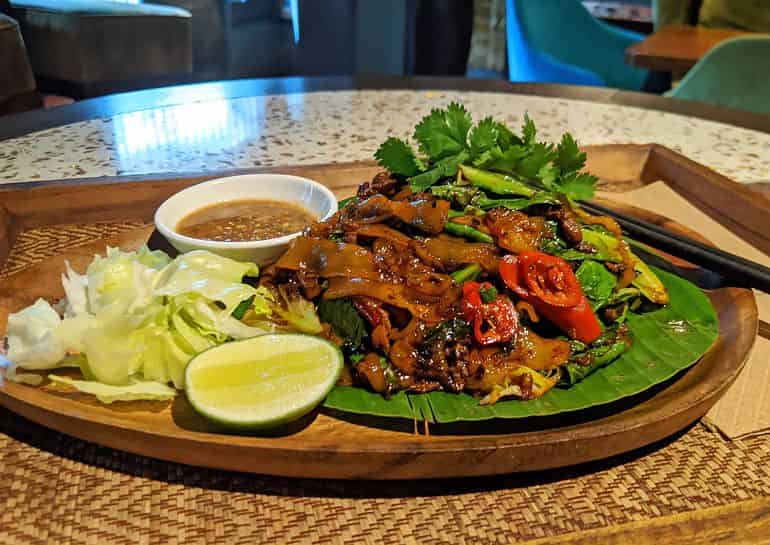 For an elevated Thai meal, try Ekkamai. They do so much more than just pad thai (though the pad thai is excellent, too), weaving in a few subtle nods to Malaysian cuisine and modern techniques. Like spring rolls filled with fresh crab meat, or a super-fresh seared salmon belly tataki salad, for starters. Come with a crowd and order plenty of big plates to share: the Spicy Curry Stir Fry is a great update on the well-worn Thai red and green curries, and the Boneless Beef Ribs will have your friends fighting over the last piece. If you're just nipping in for a quick solo lunch, we can definitely recommend the Pad Kimao: wide, flat rice noodles fried and tossed with tender beef slices and a hefty handful of chilli.
Pricing: RM3.18–84.80
Phone number: 03-2095 2772
Opening hours: Monday–Sunday: 11.30am–11pm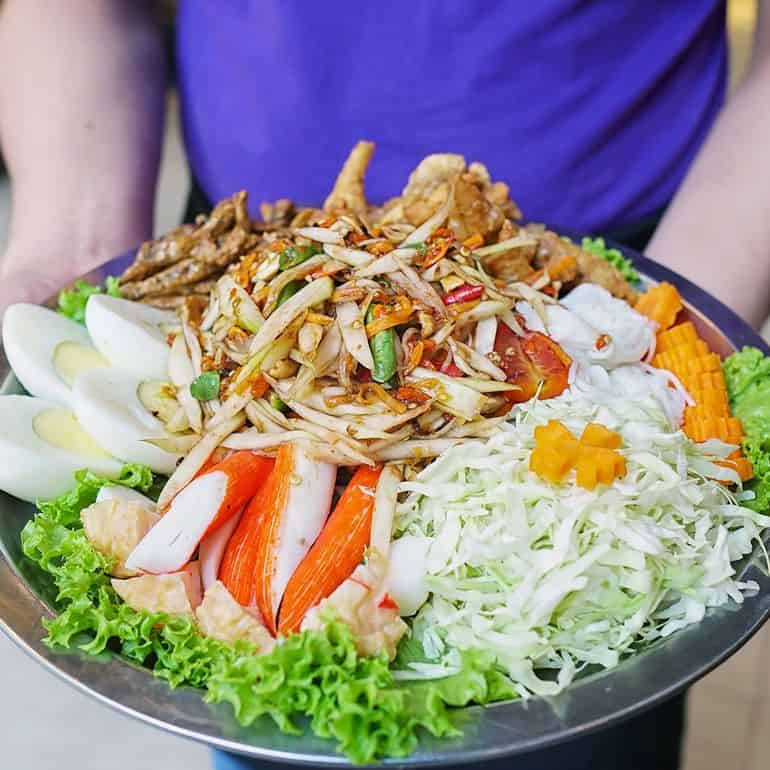 As you may be able to tell from the name, Streat Thai takes its inspiration from the many and varied culinary delights of Thailand's streets. Hence the incredibly extensive (and slightly overwhelming) menu. Papaya salad lovers, get your zingy, fiery fix with Streat Thai's som tam — we say go big with a platter!  If you're just there for a quick one-bowl meal, you'll find a great selection of more regional Thai meals, like the sweet and spicy Thai Suki Noodles with glass noodles and kangkung, or the fiery Thai Fish Laksa. Seafood is where Streat Thai really excels — for a no-brainer option, try the Streat Thai Seafood Trio for a platter of fresh chilli clams, squid and big, juicy prawns. Or, if you think clams and prawns are just distractions from the awesomeness that is squid, check out the Stir Fried Squid with Yellow Curry Powder. Throw in a BBQ beef striploin, and wash it all down with a honeydew milk tea.
Pricing: from RM3.07–104.83
Phone number: 03-7496 1297
Opening hours: Sunday–Thursday: 11.30am–10pm; Friday–Saturday: 11.30am–11pm

Opening hours are subject to change, so please check in with your fave Thai restaurant if you want to pay a visit!

HUNGRY FOR MORE? 
We found cheap eats!
Cool cafes, local gems and a durian fest in TTDI
Halal Asian Restaurants from Vietnamese to Thai
Or are you all about dessert?