There's only one appropriate answer to the question: "Are we having dessert?" and that answer is "Yes." Whether you're after a sweet mid-afternoon pick-me-up, something to round off a great dinner, or just an all-out sugar blowout, variety is the key to a successful dessert diet. It's not just about cake — dessert in KL encompasses all kinds of cuisines, from Chinese sweet soups to Indonesian martabak. It's impossible to pinpoint the best dessert in KL because the range is so great, but here's a good starting point for some of the city's best dessert cafes.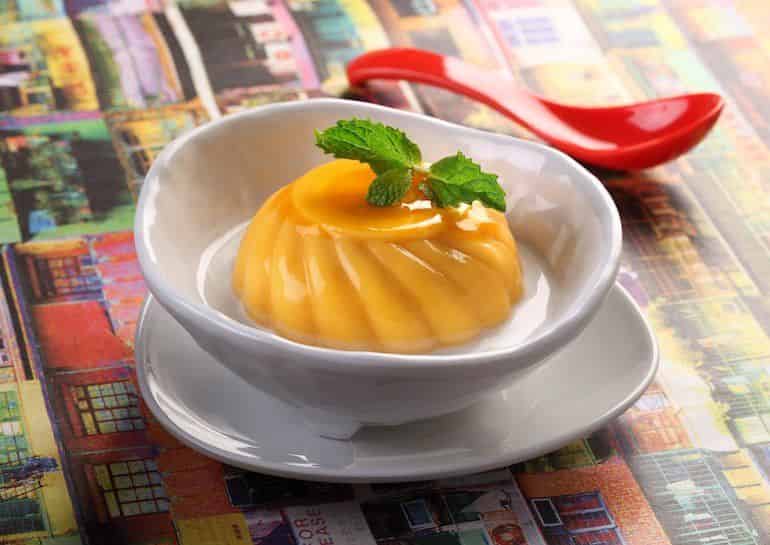 When the craving for a sweet, soupy dessert hits you, Hong Kong Sheng Kee dessert should be your first port of call. Serving up (as the name suggests) Hong Kong-style desserts, the restaurant has all the classics. Warm almond paste, sweet glutinous rice balls in ginger soup or peanut paste are perfect for a rainy day, while their cold desserts — mango pudding (above), or mango pomelo sago with grass jelly (pictured top) — are great for a mid-afternoon cool-down. Sheng Kee does an impressive and delicious array of mango-based desserts, including a very highly rated Mango Milk Sago (top it up with a mango pudding, while you're at it).

Pricing: from RM6.25–13.67 for the dessert menu
Phone number: 03-2391 9180
Opening hours: Monday–Sunday: 11am–10pm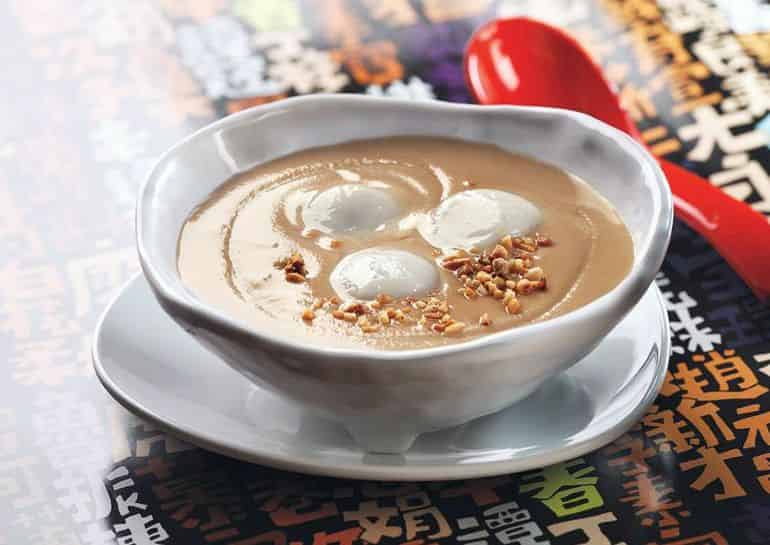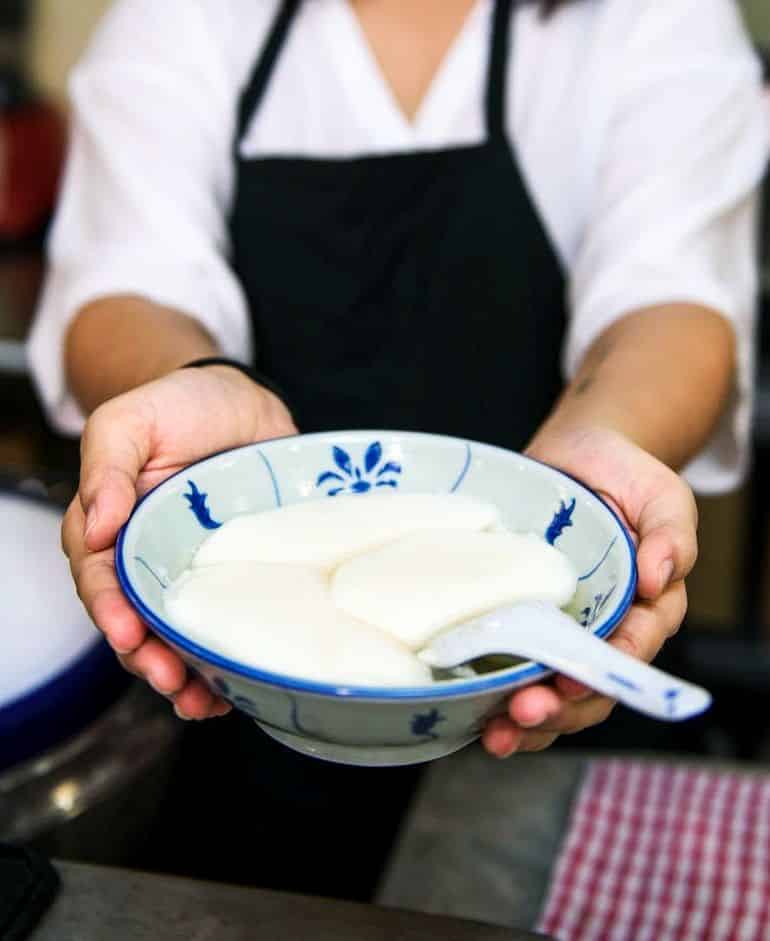 If you're lactose-intolerant or just a big fan of incredibly cute graphics, Dáo is where you will find happiness. The cafe, which has branches in Subang Jaya  and Damansara Jaya, specialises in soy milk-based desserts, riffing on the traditional taufufah dessert of smooth sheets of bean curd swimming in syrup. Start with the traditional Dáo Fu Fah, then move your way up to the Dáo Red, a yin-yang-like bowl of taufufah paired with sweet red bean soup, or the Dáo Panda, which comes with a swirl of black sesame soup and a cluster of sweet tang yuan (glutinous rice balls). You can also grab a bottle of their creamy soy milk to take home.
Pricing: from RM4.90–8.50
Phone number: 018-572 3418
Opening hours: Monday–Tuesday, Thursday–Sunday: 12 noon–10pm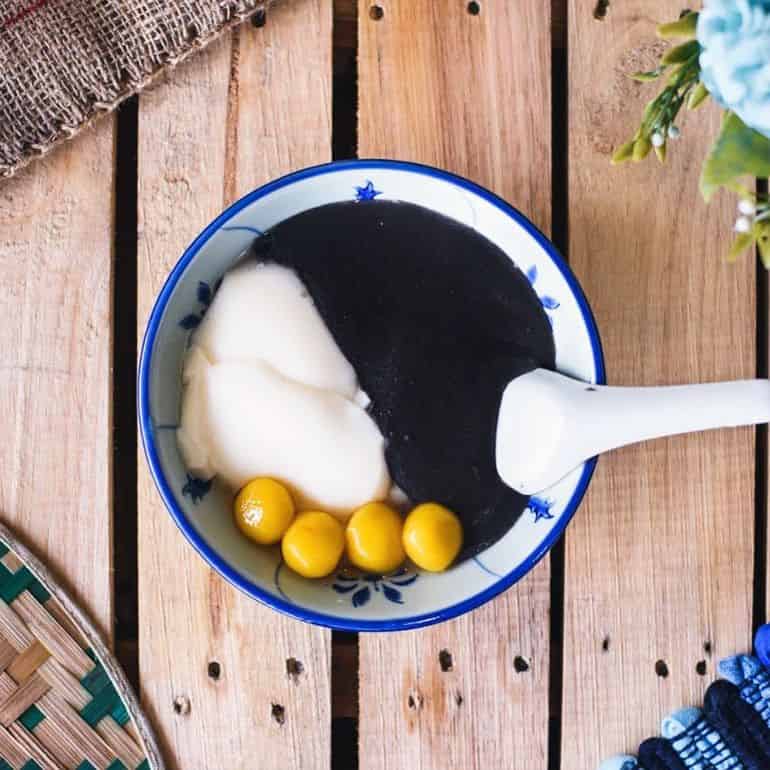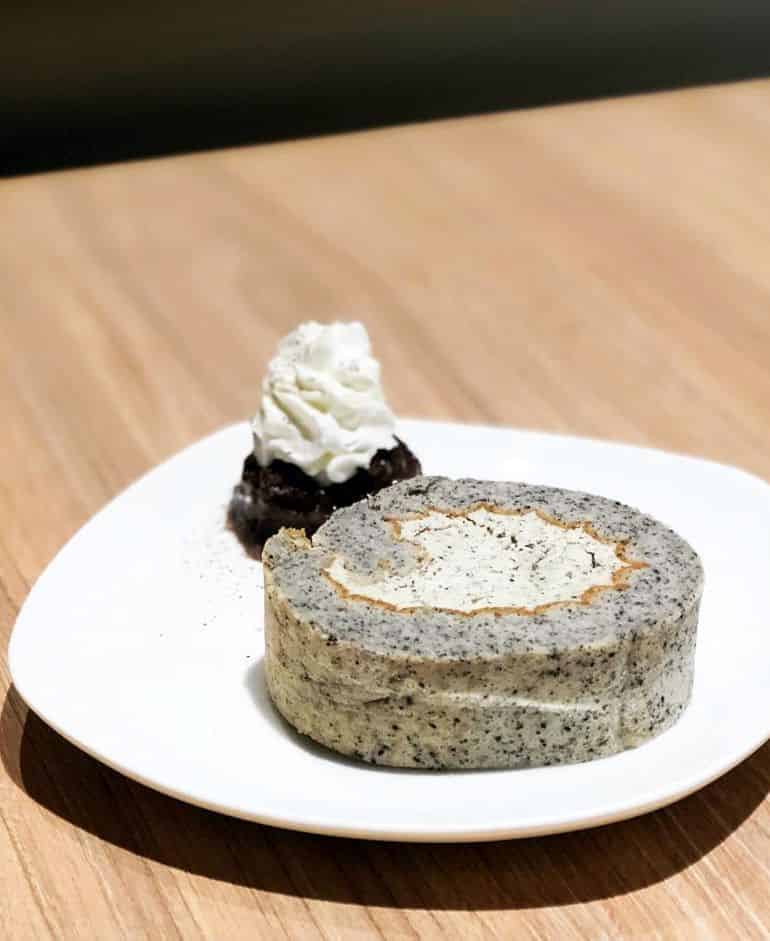 TSUJIRI is best known in KL for its fluffy cakes and ice-blended green tea, but it's actually a heritage brand from Japan that has been in existence for over 155 years. It offers every possible variation of green tea and matcha beverage you can think of, from the established to the experimental. There's traditional matcha, of course, and matcha lattes aplenty, but the really interesting drinks are TSUJIRI's own inventions: the cold Yuzu O-Matcha, which combines matcha with a zingy layer of yuzu syrup, or the Houjicha Float — ice-blended houjicha topped with a swirl of matcha soft-serve ice cream. Then there are the cakes: airy rolled sponges filled with whipped cream and an intensely green matcha chiffon cake, plus a selection of decadent, creamy ice creams.
Pricing: from RM8.90–62
Phone number: 03-7733 5541
Opening hours: Monday–Thursday: 1pm–11pm; Friday–Saturday: 1pm–12 midnight; Sunday: 12 noon–11pm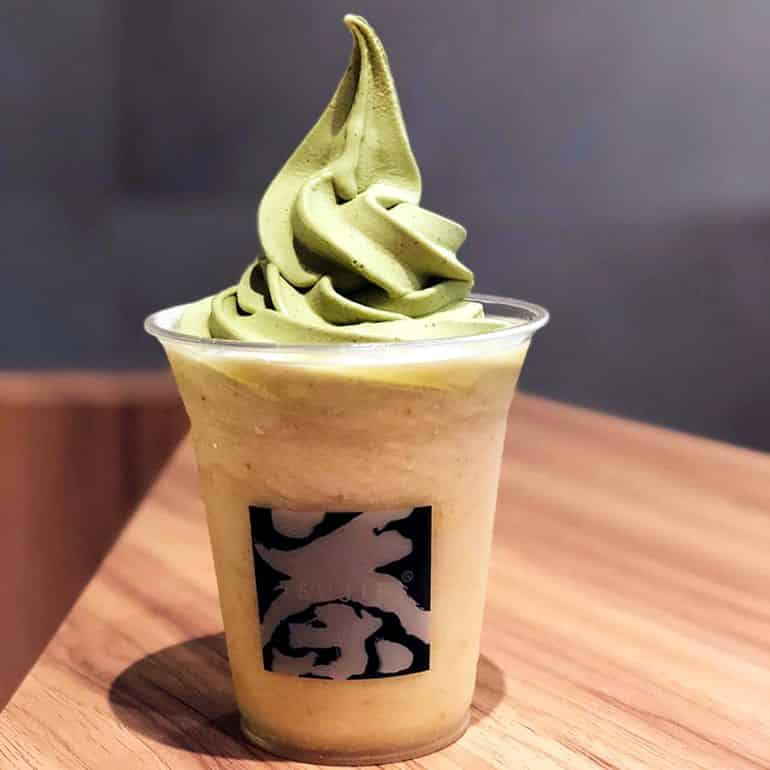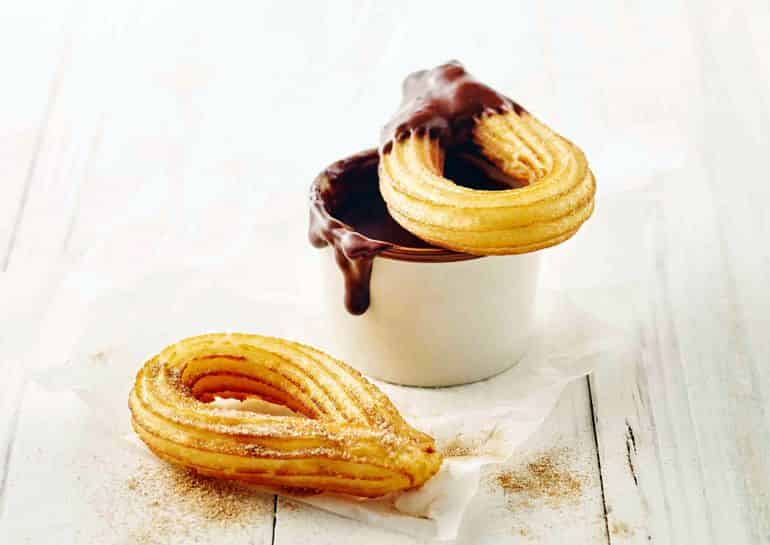 From Spain to Korea to Malaysia, street churros have arrived. Street Churros is a popular vendor in Korea, and is gradually converting Malaysians to the charms of deep-fried dough. The churros come in three different styles: the signature teardrop-shaped arch (extremely photogenic), the short and stubby Stick Churros, or the slim and extra-crispy Churro Fries. These come dusted in traditional cinnamon or chocolate (or savoury flavours too, if you're feeling adventurous). Or try the churros filled with flavoured cream: we can recommend the Korean Strawberry flavour for a fresh, light treat, or the Cream Cheese for something a bit more tangy.
Pricing: from RM5.90–35.90
Phone number: 03-9201 1099
Opening hours: Monday–Sunday: 10am–10pm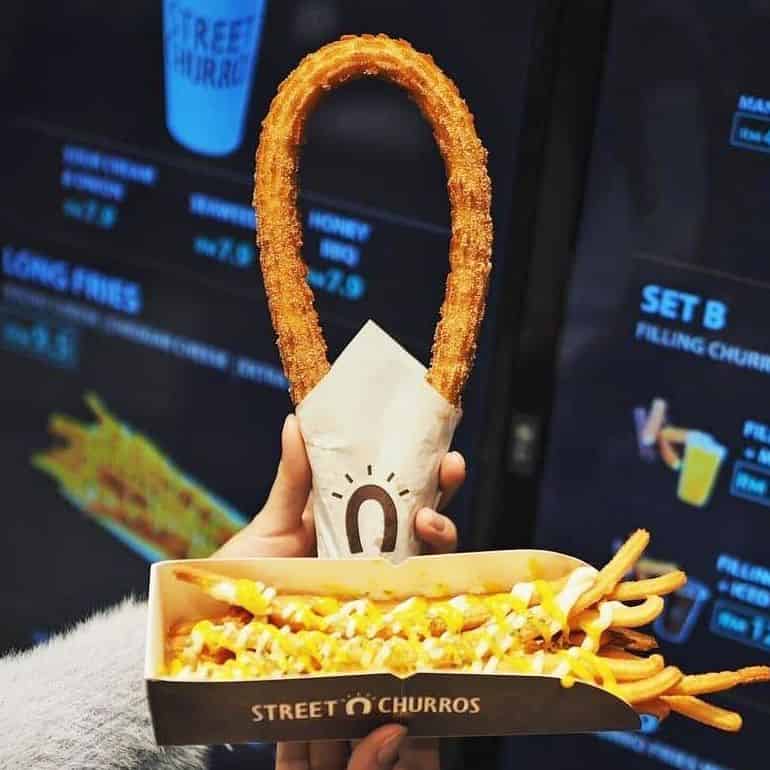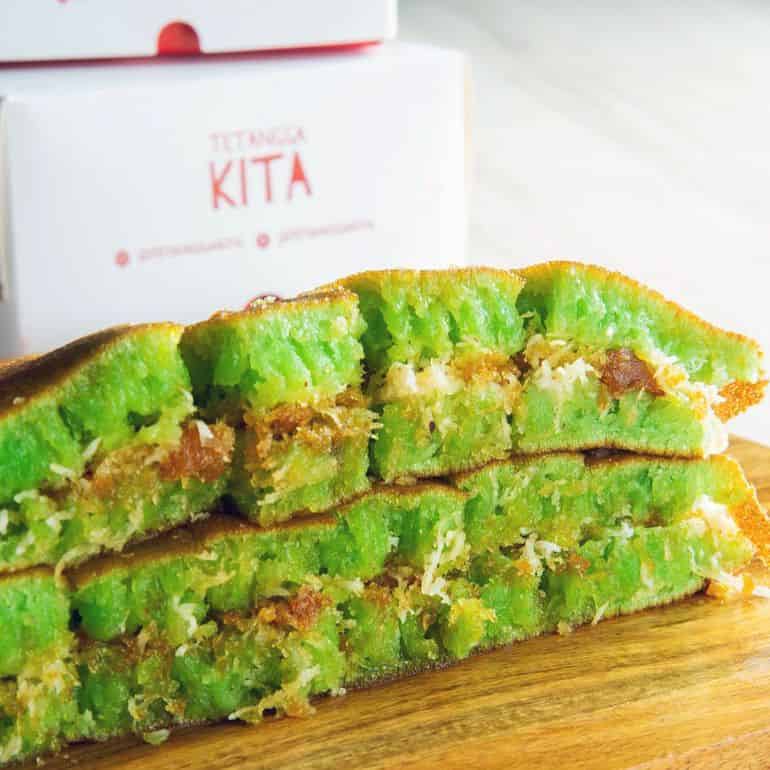 Tetangga Kita (literally, "our neighbour") pays homage to that great Indonesian street snack: martabak. Crispy on the outside, doughy on the inside, martabak comes in a range of flavours. If you're only going to try one, it has to be Tetangga Kita's signature: the Red Velvet Oreo, which is vibrantly red with a chocolatey layer of crushed cookies in its centre and a light layer of cream cheese. The cheddar features prominently in the menu, adding a subtle salty kick to many of the flavours, including Milo, Nutella and Jagung Keju. Want to go cheese-free? Try the crowd favourite Lotus Biscoff, or the Ovomaltine with crushed peanuts.
Pricing: from RM4–26
Phone number: 012-207 0715
Opening hours: Monday–Sunday: 10am–9pm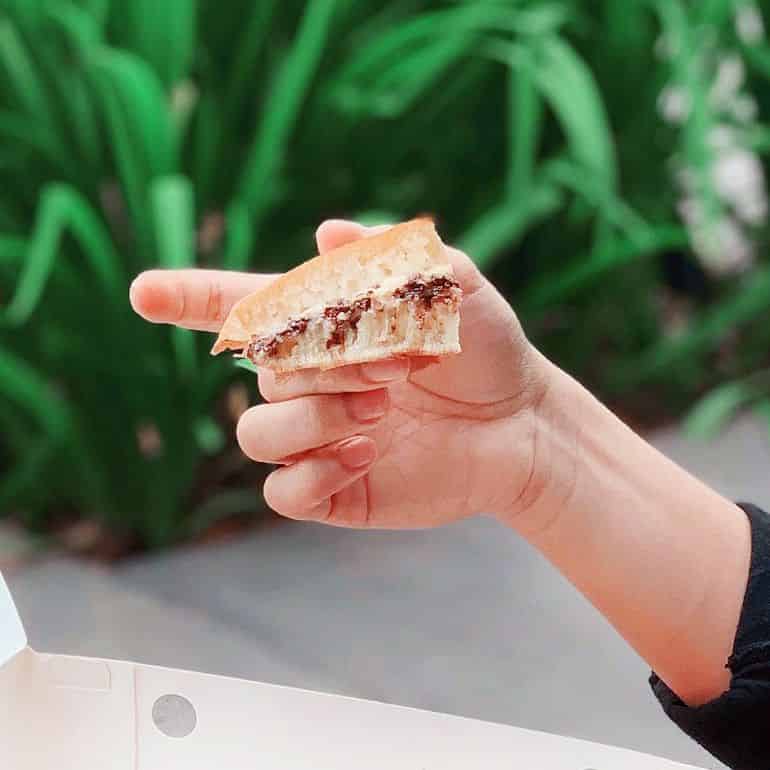 Opening hours are subject to change, so please check in with your fave restaurant if you want to pay a visit!

HUNGRY FOR MORE?
If you're all about brunch life…
You'll want a great coffee with that
Viva la carbs: great bakeries in KL
Go big or go home: amazing cakes