Halal foodies know you can get Muslim-friendly Malay dishes any time, any place in KL — what's not as simple is satisfying your sushi addiction, getting your hands on the Korean fried chicken everyone raves about, or finding the flavourful Vietnamese pho you yearn for on rainy days. In our quest to find the best halal restaurants in KL, we give you the low-down on where to go when these cravings hit. If you're dedicated to dining halal or are getting together with Muslim friends, whip out this list before you head out!
THAI
With 47 outlets and counting, there's no doubt that Boat Noodle is one of our go-to places for the best halal food in KL. Besides giving boat noodles — the Thai favourite most commonly found at floating markets — the glory it deserves, this restaurant has brought other Thai classics to KL. Boat Noodle has cleverly adapted its menu for local palates, with a mouth-watering menu of Kra Pow Chicken Rice (minced chicken with fragrant Thai basil), Pad See Ew (stir-fried noodles with soy sauce), as well as a spicy noodle salad. The only bad decision you'll make is if you don't order our favourite Hot Steamy Sangkayaa, a simple basket of fluffy steamed bread with sweet pandan dip. Eat it while it's hot!
Pricing: from RM20 for a meal
Phone number: 011-2812 8309
Opening hours: Monday–Sunday: 10am–10pm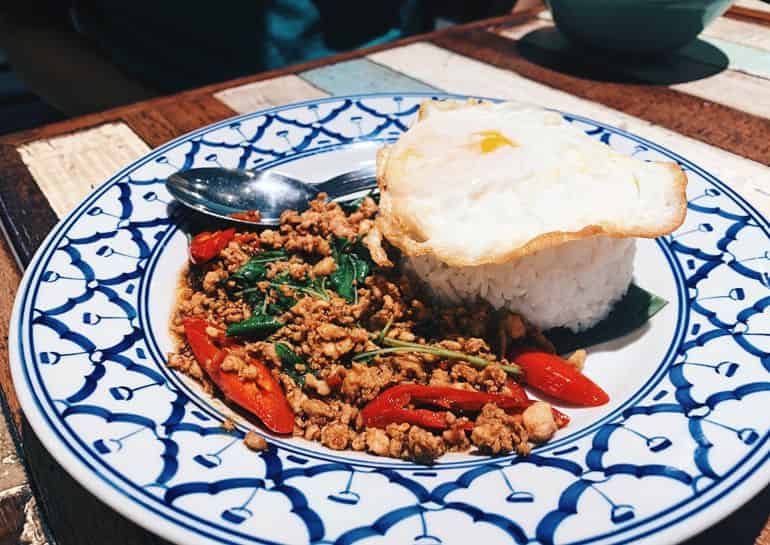 VIETNAMESE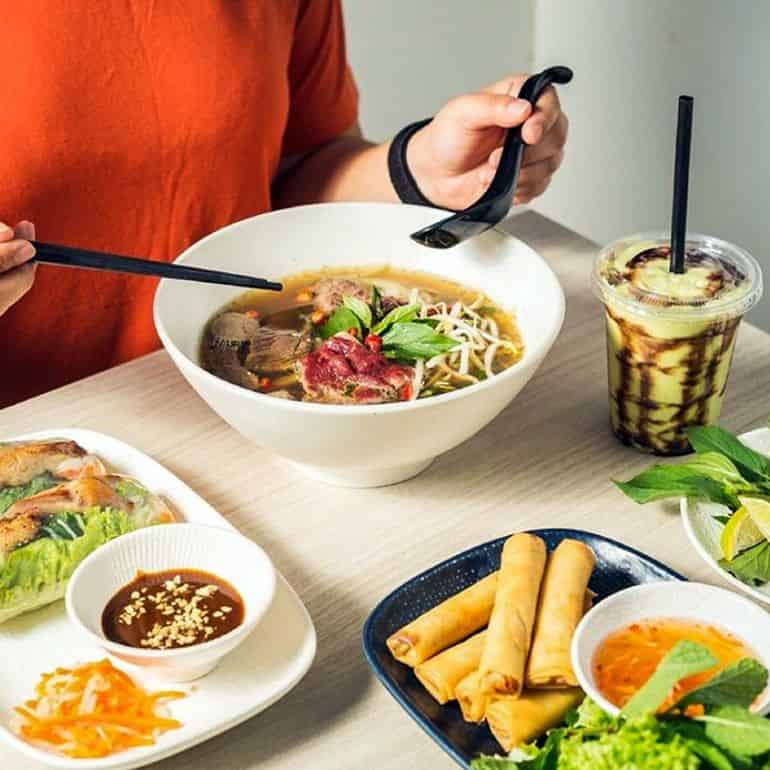 Vietnamese food is well loved for being healthy and robust in flavour, made possible by its cooking methods and distinctive pairing of herbs and greens. As the first restaurant to serve halal Vietnamese food in KL, Super Saigon sets the bar high, using only fresh ingredients such as premium cuts of imported Australian beef and delicious aromatics to emulate the steaming bowls of pho and crunchy bun cha salads eaten at street-side stalls in Vietnam. Start your meal clean with the rice paper rolls, before moving on to heartier mains such as the Medium Rare Sliced Beef pho: the secret is steak that is sliced thinly, added raw, and cooked within seconds in the boiling broth. For those on the go, grab the Mixed Chicken Cold Cuts Banh Mi, which makes a wholesome meal on its own. Our tip? Don't leave without trying the amazing Vietnamese coffee!
Pricing: from RM20 for a meal
Phone number: 3-7498 1875
Opening hours: Monday–Friday: 11.30am–10.30pm; Saturday–Sunday (and public holidays): 10.30am–10.30pm
JAPANESE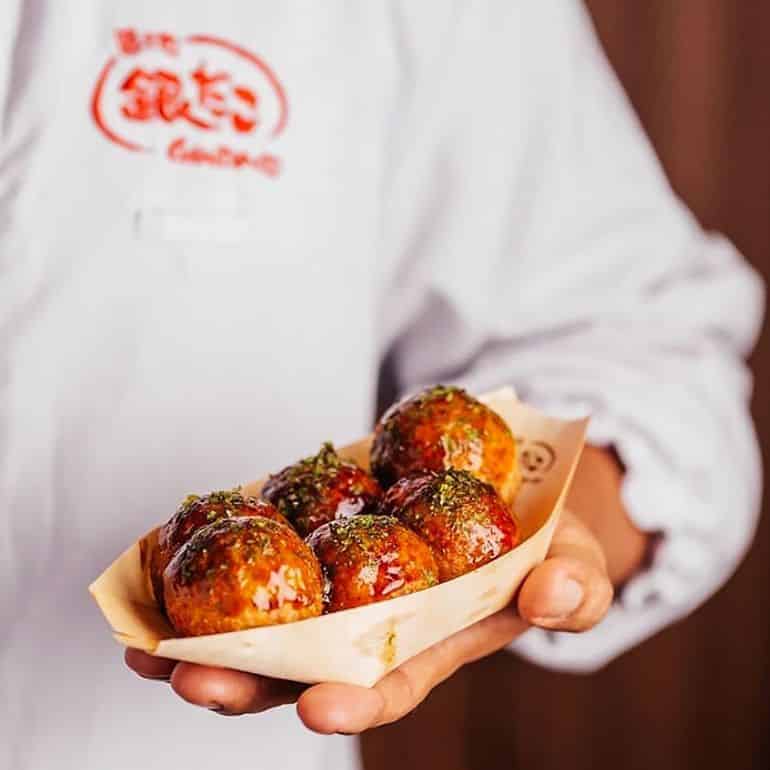 Have you tried takoyaki, the popular Japanese snack in the shape of little round balls, typically filled with tasty bits of octopus? Addictive at first bite, Gindaco's range of takoyaki not only features the original flavour, drizzled with dark, sweet sauce, topped with seaweed and bonito flakes, but unconventional twists that you wouldn't usually find at a takoyaki joint. Standouts include Ebi Mayo Takoyaki with shrimp and mayonnaise, and the Cheese Mentaiko Takoyaki, topped with mozzarella and Parmesan cheese, as well as spicy cod roe. We say go for it.
Pricing: from RM20 for a meal
Opening hours: Monday–Sunday: 10am–10pm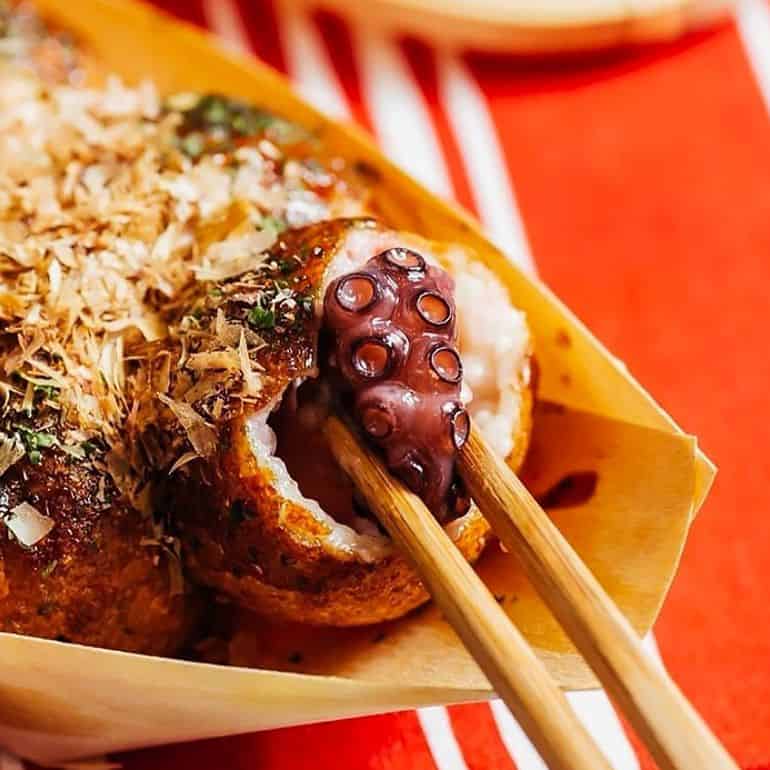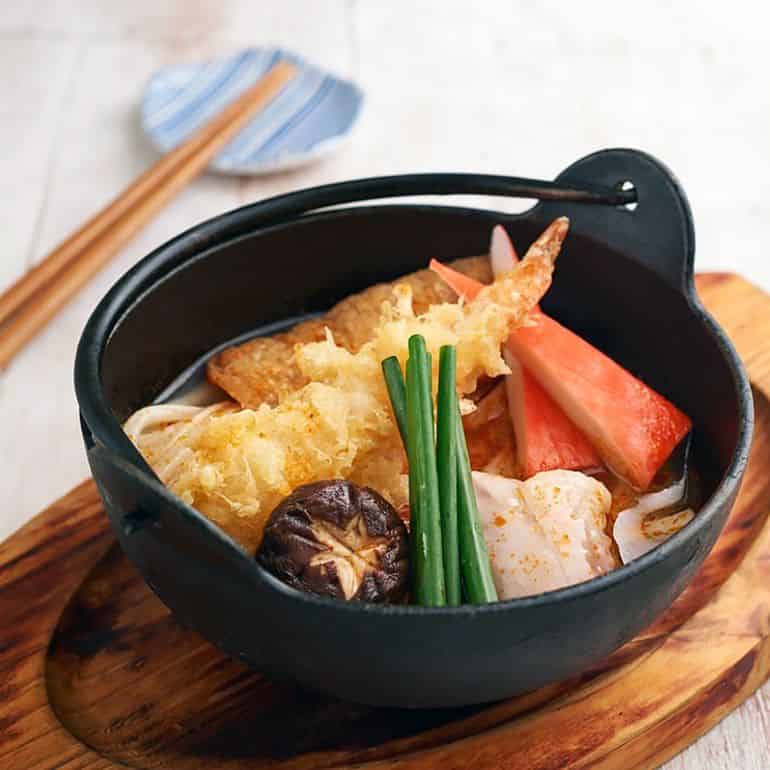 As your typical neighbourhood conveyer belt sushi restaurant, Sushi King is all about convenience. Get ready to be spoilt for choice, as we found ourselves reaching out for aburi salmon mentaiko rolls, Norwegian salmon nishoku, kani tobikko sushi, tuna mayo maki, and before you know it, plates were pilling up (not that we're complaining). Want the sushi to come to you? You got it. If you have more of a sweet tooth, the Chocolate Dorayaki and Hanjuku Cheese Cake both make for a delectable finish to your meal.
Pricing: from RM20–25 for a meal
Phone number: 3-5622 5383
Opening hours: Monday–Friday: 11.30am–10pm; Saturday–Sunday: 11am–10pm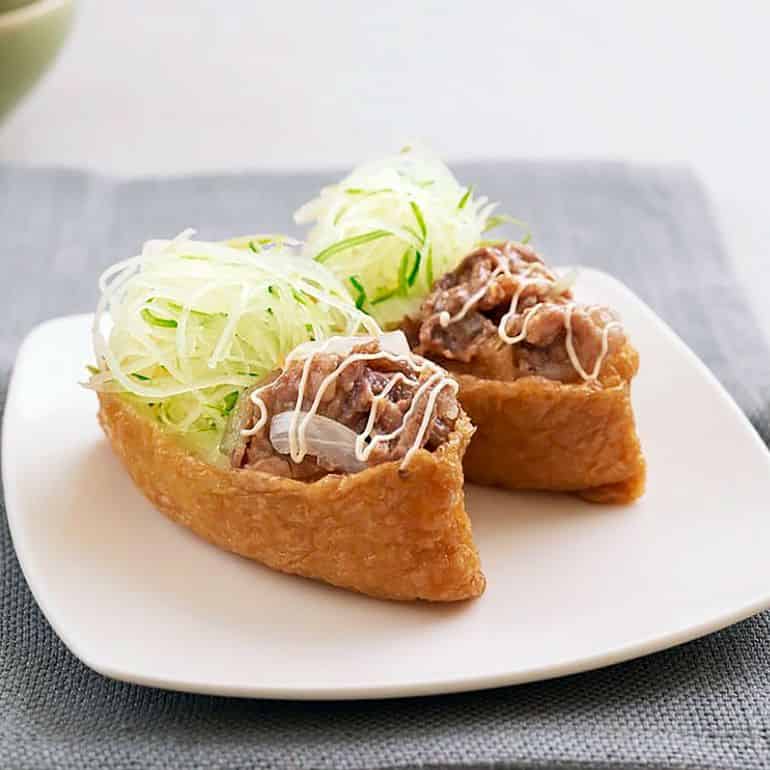 CHINESE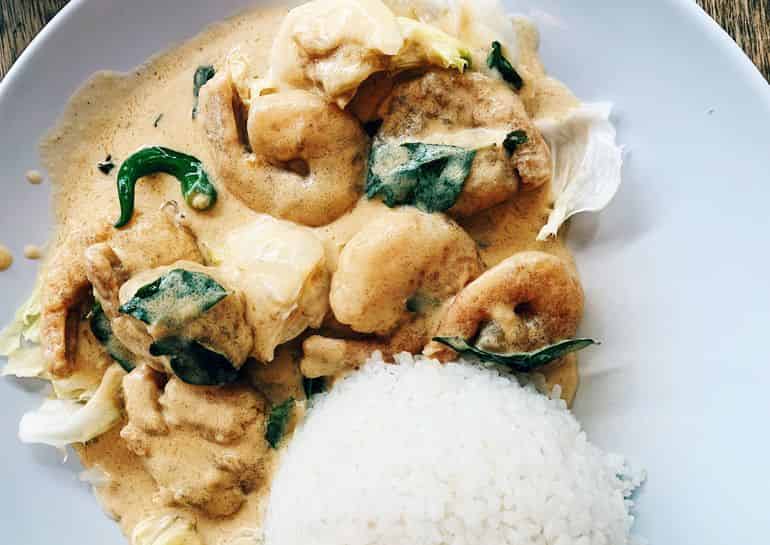 The prominent usage of lard in Chinese cuisine makes finding Muslim-friendly options quite a task, but Mohammad Chow hits the spot. This Chinese Muslim kitchen is tucked in the quiet suburb of Damansara Perdana, with a second outlet in the affluent hillside township Bukit Antarabangsa. It may not be authentic regional Chinese cuisine (hello Marmite chicken), but the menu is extensive. The ultimate bestseller is the Golden Sea Chicken with steamed rice, smothered with Mohammad Chow's famous buttermilk sauce. The fiery Belacan Fried Rice, and Butter Floss Prawn of egg yolk floss, prawns, seasoned with curry leaves and chilli padi are also worthy mentions, making the experience at Mohammad Chow an impressive one. Future visits? YES. 
Pricing: from RM20–25 for a meal
Phone number: 3-7731 6383
Opening hours: Monday–Thursday, Saturday–Sunday: 11am–11pm; Friday: 4pm–11pm
KOREAN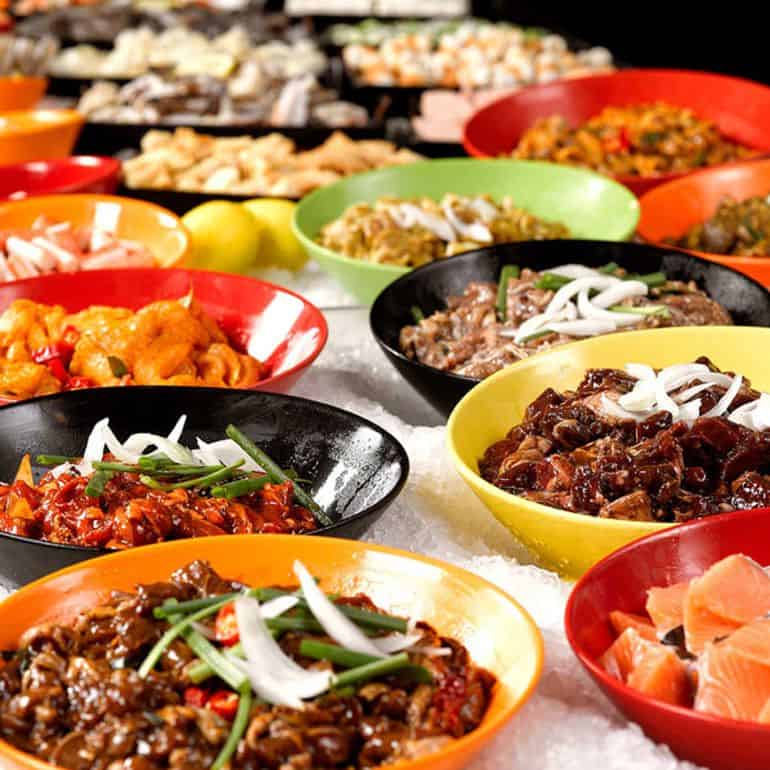 Seoul Garden Hot Pot serves Korean comfort food at its best. Besides the Korean BBQ and hotpot that the restaurant is known for, the offerings here run the gamut from bulgogi meats, bibimbap and jjigae (Korean stews), to tteokbokki (spicy stir-fried rice cakes). Of the selection of base broths, the Ginseng Chicken is well known for its nutritious and nourishing qualities — great for those with a sensitive stomach. For foodies who prefer their meals with kick, opt for the Kimchi Bokkeumbap, a simple dish of kimchi fried rice with a sunny side up egg (cue: #yolkporn). If you're in the mood for a little indulgence, you can't go wrong with the deep-fried mandu and Korean fried drumettes.

Pricing: from RM40 for a buffet meal on weekdays
Phone number: 3-7722 1339
Opening hours: Monday–Sunday: 10am–10pm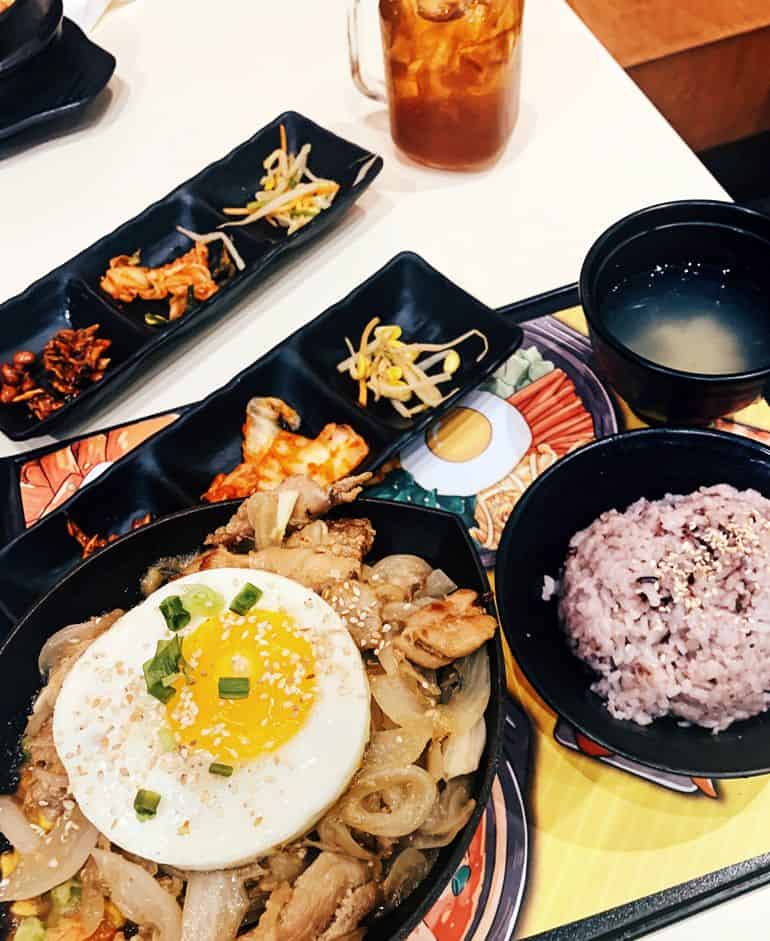 Vibrant and urban are the words that come to mind when you enter Dubuyo, and its menu has got you adventurous foodies covered. The popular Mala-Tup Jigae (Korean stew) has an extra spicy and numbing twist by way of red Sichuan peppercorns and hot chilli oil — consider yourself warned. To help counter the heat, the Honey Garlic Chicken Bulgogi (pictured above) will be a hit if you're a fan of sweet, addictive bulgogi marinade — and it tastes just as good as it sounds.

Pricing: from RM20 for a meal
Phone number: 3-2856 7100
Opening hours: Monday–Sunday: 10am–10pm
MALAYSIAN

Madam Kwan's [Muslim-friendly; not halal-certified]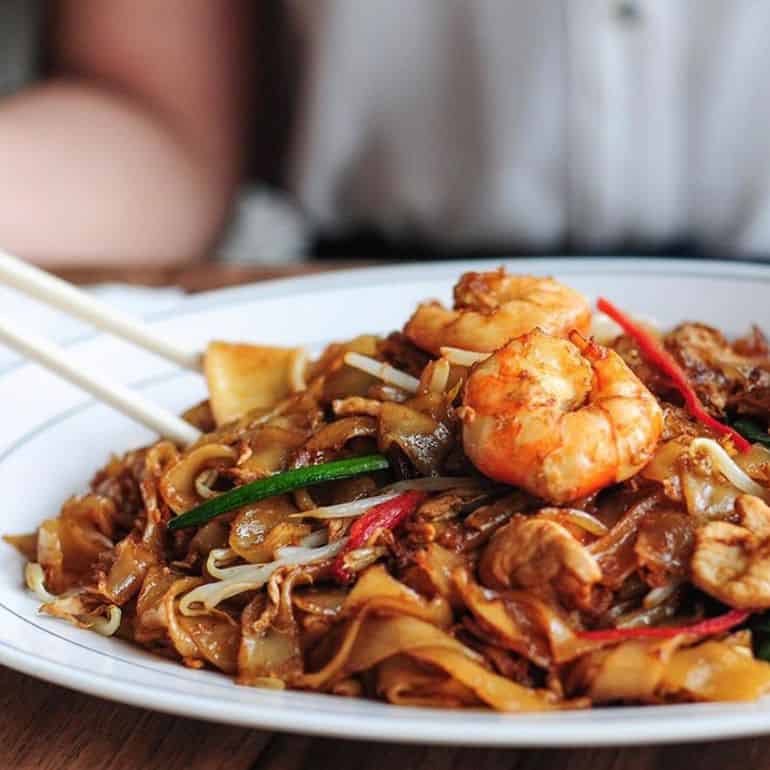 We know there's no shortage of Muslim-friendly Malaysian restaurants in town, but we have to give a shout-out to Madam Kwan's. Championing Malaysian cuisine since 1977, Madam Kwan's brings together the diverse culinary cultures of KL through street-side hawker favourites (hello, char kway teow and prawn mee!), served in a café-style setting. 
The menu has clearly stood the test of time, with outstanding highlights such as Nasi Bojari — tri-coloured rice, served with a plethora of dishes such as assam prawn, beef rendang, vegetables and a deep-fried chicken drumstick. Then there's the Sang Ha Noodles — deep-fried noodles with a silky egg sauce and fresh prawns. Madam Kwan's might not be halal-certified (the restaurant serves alcohol), but its Muslim-friendly and delicious options make it a great place to get acquainted with Malaysian food or enjoy familiar faves.
Pricing: from RM20 for a meal
Phone number: 3-2143 2297
Opening hours: Monday–Sunday: 11am–10pm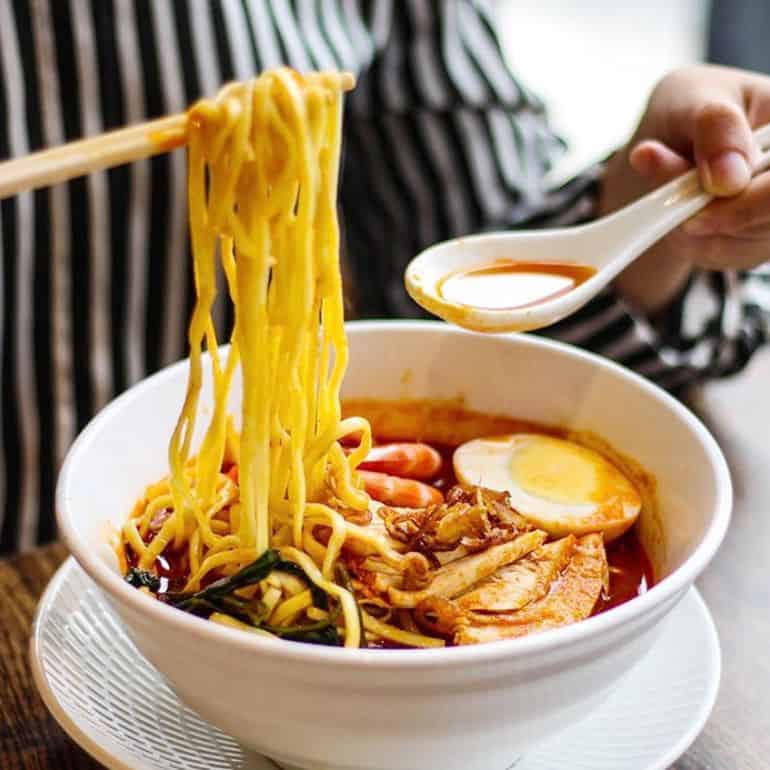 HUNGRY FOR MORE?
More Japanese restaurants this way…
So now you need vegetarian?
Explore Sri Petaling: KL's underrated foodie hotspot
Frugal foodie? Check out these cheap eats