There's a Japanese restaurant in KL for every occasion and craving: old-school rice sets, fusion poke bowls, experimental sushi rolls and smoky grilled meats. Japanese food in KL runs the spectrum of styles and budgets, from affordable to luxe. Here are some of the best Japanese restaurants in KL, whether you need a steaming bowl of udon to warm you up, or just some maki for the road.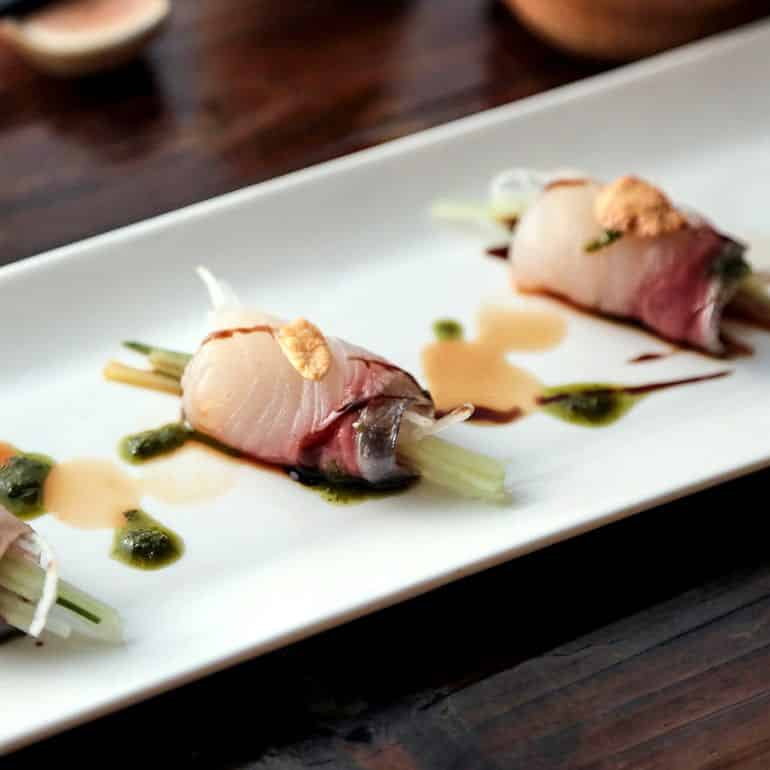 When you can't decide between sashimi, sushi, tempura, yakimono or teppanyaki, Hana Japanese Dining has got your back. Its extensive menu covers all the Japanese restaurant classics, from amazing assorted sushi platters (pictured top) to edamame (always a must) to Tamago Mentaiko Don. Dip into every section of the menu for a really well-rounded meal; we can recommend the simple but delicious Shake Kawa salad, topped with crispy fish skin (see below), the Engawa Maki or the Beef Teppanyaki. If you're not up for a full-on feast, Hana also does great rice sets, from Gyu Don to Chirashi Don.
Pricing: from RM3.18–137.80
Phone number: 03-7491 3903
Opening hours: Monday–Sunday: 10am–10pm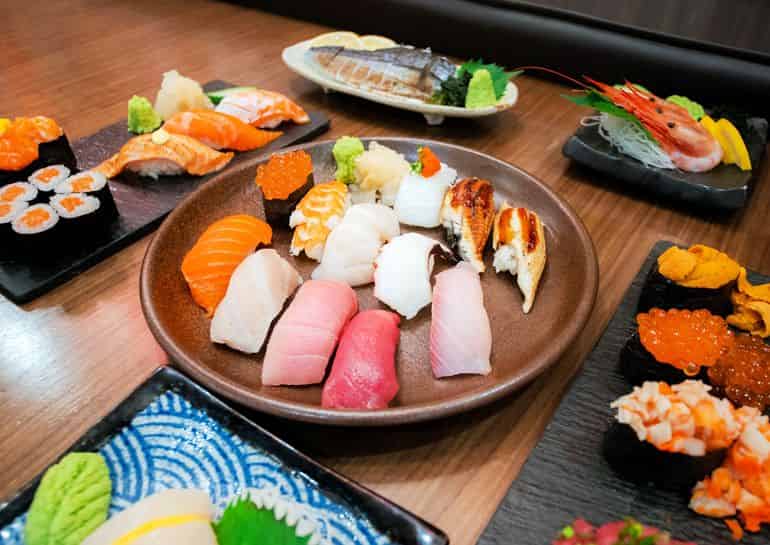 Shakariki 432 is an Osaka import that serves up an incredible 400 dishes of Osaka-style street food and fresh sashimi, and a brief "Thai style" section in recognition of the restaurant's many branches in Thailand. The hot dishes are great, but you'll want to go all in on the sushi, made with an astonishing variety of ultra-fresh cuts of fish (and a surprise entry of natto maki). Order the Nigiri Sushi Set to get a taster of 12 different nigiri, or let loose on the sushi rolls — the Crunch Roll is a masterpiece of textures, or try the Rainbow Roll with three different kinds of fish. You can also order individual serves of nigiri according to your preference, from hamachi (yellowtail) to tako (octopus).

Pricing: from RM4–229
Phone number: 03-6411 7050
Opening hours: Monday–Friday: 11.30am–3.30pm; 6pm–12 midnight; Saturday–Sunday: 11.30am–12 midnight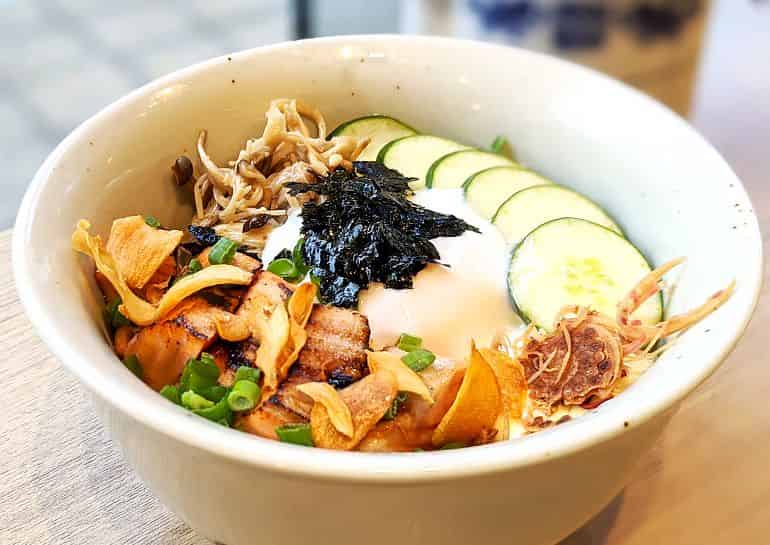 This Japanese-inspired modern cafe is universally loved across the city for its fresh, fusion rice bowls. The starting point for the Sri Hartamas cafe's menu is Japanese flavours and ingredients, inflected with a touch of Malaysia. One of their most beloved dishes is the Torched Salmon rice bowl, which features a mound of sushi rice topped with freshly torched salmon, crispy kyuri cucumber slices, a silky onsen egg and a generous dollop of Kewpie mayonnaise. So far, so Japanese. But then the whole thing gets hit with a splash of piquant lime-chili dressing and a sprinkle of kaffir lime leaf, and it suddenly becomes very equatorial. Other must-tries: the Ox Tongue Rice, with a savoury, spicy mirin sauce, the Kentucky Fried Oysters and the super-fresh Summer Bara Chirashi Bowl.
Pricing: from RM4.24–55.12
Phone number: 03-2300 3327
Opening hours: Tuesday–Sunday: 11am–10pm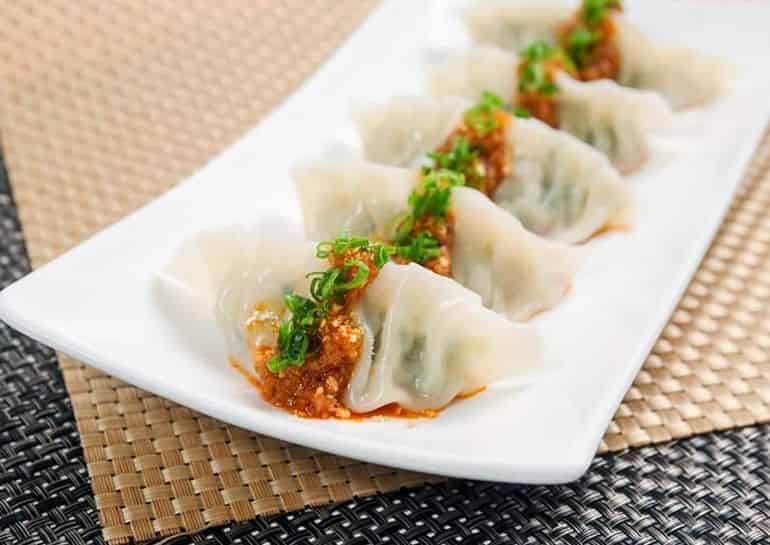 The clue to Goku Raku Ramen's popularity is right there in the name — ramen! — but before you go all out on the slurping, do yourself a favour and order up some side dishes. Start with a delicious array of gyoza (our vote is for the spicy variety), and then surprise everyone by going a little left-of-centre and picking a rice dish. The Karaage Curry — crispy morsels of chicken accompanied by a subtly spicy, creamy curry — is deeply satisfying, and perfect for a rainy evening. Or try the DIY mix job Maze Soba (pictured below), a bowl of noodles topped with fresh scallions, nori, garlic and an onsen egg for a hit of freshness.

Pricing: from RM6.49–24.09
Phone number: 03-7886 5774
Opening hours: Monday–Sunday: 10am–10pm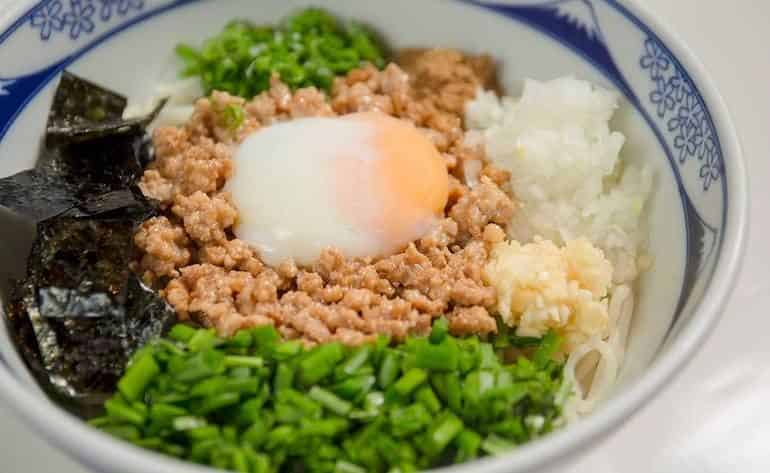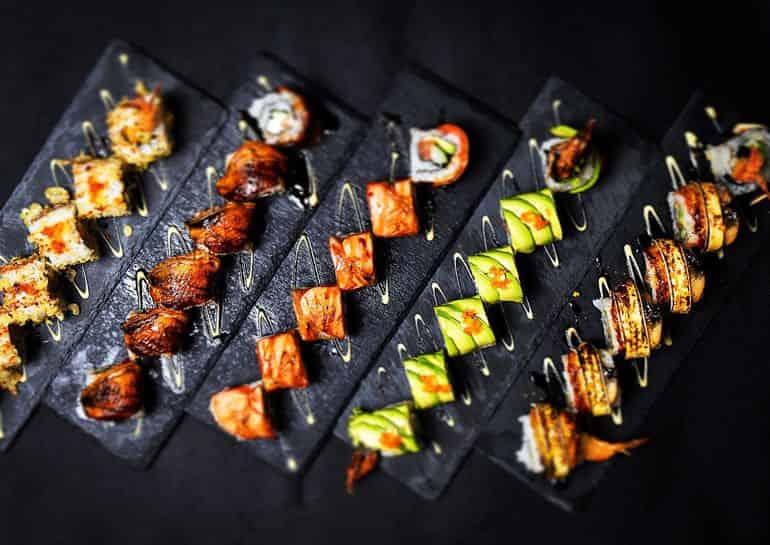 Bangsar restaurant SUMI Genshi-Yake Sakeba is the fusion brainchild of a chef from Hong Kong and his Malaysian wife, focusing on classic Japanese dishes with an international twist. You'll find great rice sets, sushi rolls and snacks here — try the Beef Shogayaki Don, or the Sumi Special Salmon Poke Bowl for something a bit lighter. Even the California roll gets a fruity update with a cheeky addition of fresh mango. What SUMI is really famous for is worth making plans for: the Yaki Buta Bara Don, freshly grilled pork belly on rice.
Pricing: from RM5–36.80
Phone number: 03-2856 8733
Opening hours: Monday–Sunday: 4pm–2am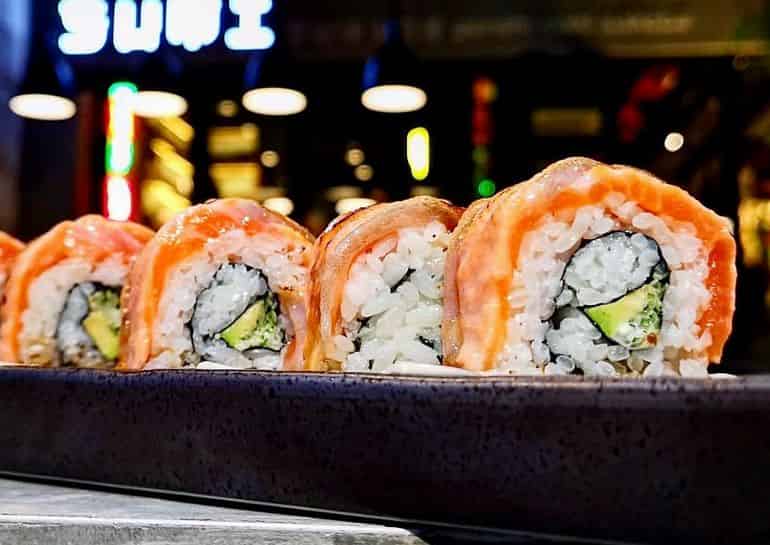 Opening hours are subject to change, so please check in with your fave restaurant if you want to pay a visit!


HUNGRY FOR MORE?
If you're all about brunch life…
Satisfy your chicken rice cravings right here
Vegetarian restaurants to get excited about