Nasi kandar is up there with char kuay teow as one of Penang's most beloved dishes. The city is the birthplace of nasi kandar, the word "kandar" referring to the wooden pole that the vendors would balance across their shoulders to carry loads of steaming rice and curries. These days nasi kandar is more bricks-and-mortar-based, and famous joints can command snaking queues of fans waiting for their fix. Can KL nasi kandar compete with Penang's? There's no shortage of restaurants willing to try, and a few offshoots of some of the famous Penang brands have made it here to Klang Valley.
Hameediyah Oldest Nasi Kandar in Malaysia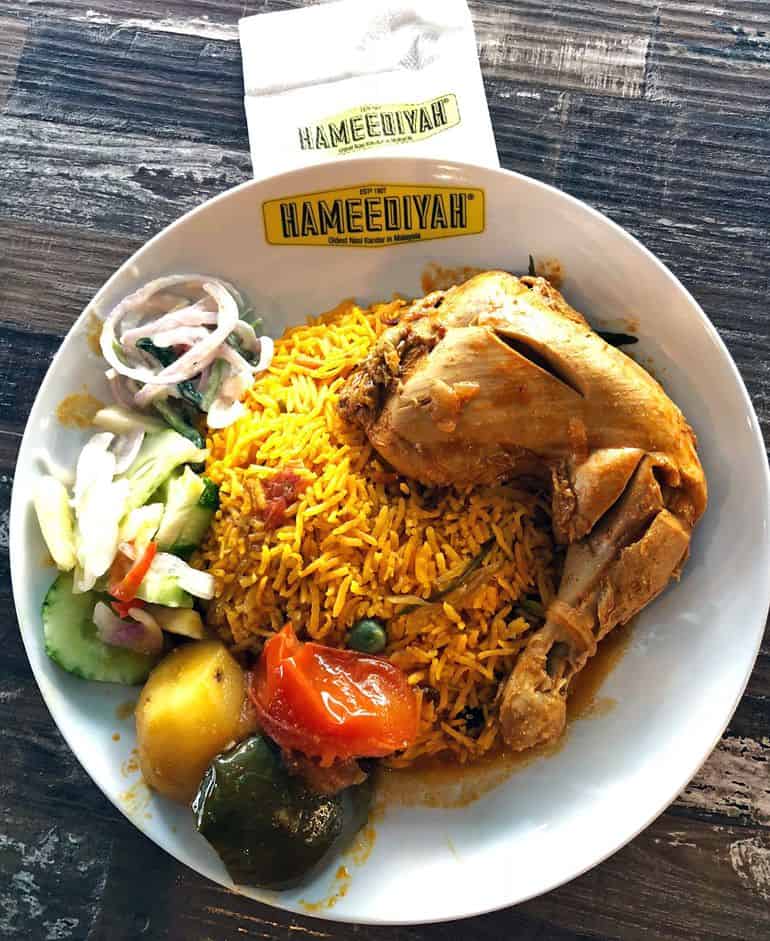 Hameediyah's biggest brag is right there in its name. The restaurant hails from Penang, and its credentials are good: Hameediyah has been operating in Georgetown for purportedly over a century, even though its KL outpost is relatively new, having only opened in the last three years. Not all the dishes from the famous Penang menu made it over to KL, but its famous nasi biryani, rich in flavour and fragrant with spices, is still very much available. Go for the nasi biryani ayam bawang, which looks simple but is a complete meal unto itself with the signature ayam bawang: tender chicken under a mound of sweet, savoury, jammy caramelised onions. If you have space, try the murtabak too (in your choice of chicken, beef or lamb), which has been hailed as just as good as the one in Penang.
 Pricing: from RM8–20
Phone number: 03-6151 7766
Opening house: Monday–Sunday: 11am–11pm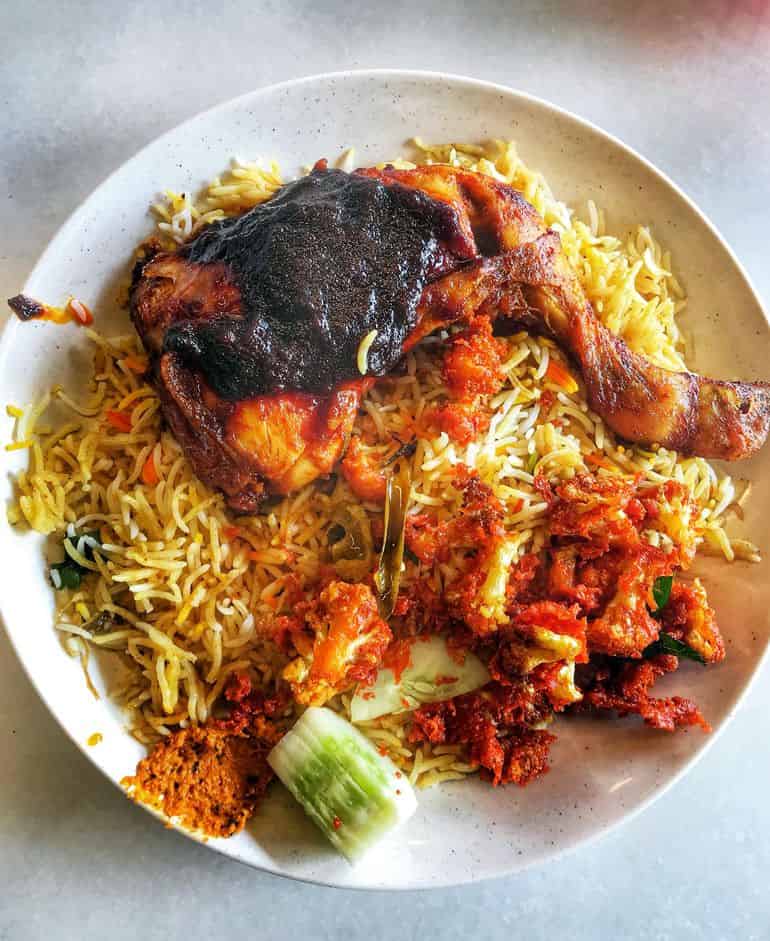 Everyone's heard of Penang nasi kandar, but Nasi Vanggey's claim to fame lies just south of the island state. Their brand of nasi kandar hails from Ipoh, and the one thing you have to try is their eponymous signature dish, the ayam vanggey. The chicken is always super-tender, with a burnished skin that's been christened by a generous dollop of sauce — the recipe for which is a tightly held secret (though a Google search produces hundreds of cookery blogs trying to recreate the flavour). Various hashtags point to the inclusion of kicap manis, sambal hitam and other elements, but the end result is delicious even if you can't identify its specific make-up. In our opinion, the best way to enjoy ayam vanggey is as part of the nasi briyani set.
 Pricing: from RM10–20
Phone number: 03-7731 4217
Opening hours: Monday–Sunday: 10am–2am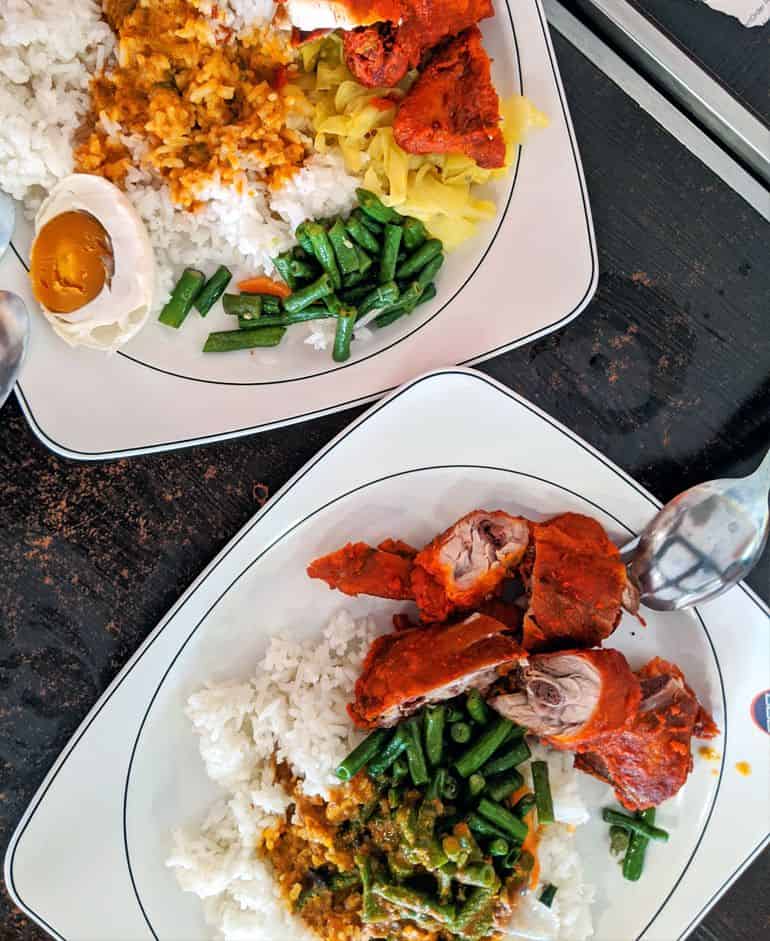 One thing nasi kandar really specialises in, is excess — you're encouraged to cram as many dishes and curries onto your plate as possible, to take advantage of the huge spread most of the restaurants put out. At Syed Bistro, the display is a little more modest, but everything is still excellent. The staples are all there: extra-crispy fried chicken, every curry that you're familiar with (we recommend the mutton), and a restrained variety of vegetables. The sotong curry is the star, with tender squid in a fiery gravy (make sure you've got plenty of limau ais on the go).
Pricing: from RM4.30–23.60
Phone number: 03-2093 3786
Opening hours: 24 hours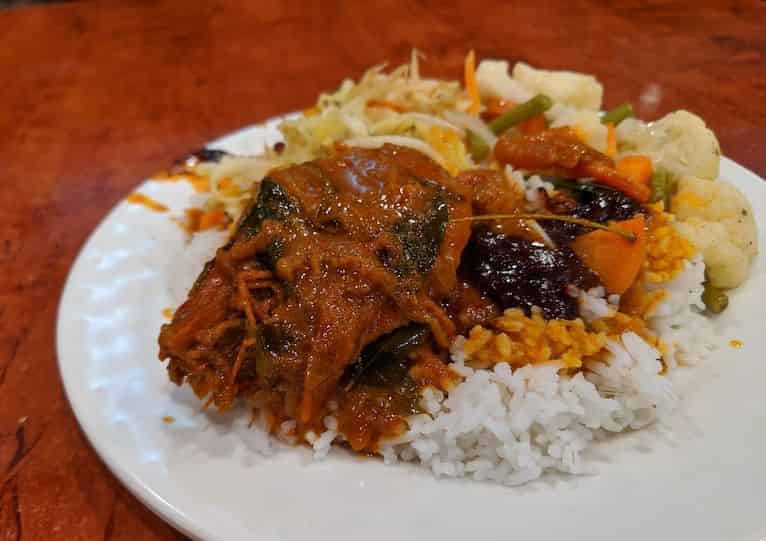 Restoran Mahbub is a bustling Bangsar hotspot, particularly famous for their Nasi Briyani Buhara, slow-cooked with spices and featuring tender, falling-off-the bone meat, most often topped with dark, sticky sauce from their equally famous ayam madu. But the often overlooked star of the menu is the seafood. Hunt out the sotong masala for some of the most tender, flavourfully cooked squid in town. And if you're really lucky, you'll find the crab rendang too — it's a lot of work to get to the meat, but worth all the effort (and messy fingers).
Pricing: from RM9.54–34.13
Phone number: 03-2095 5382
Opening hours: Monday–Sunday: 7am–2am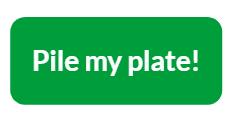 HUNGRY FOR MORE? 
Let's start with an epic brunch
Discover KL's best cheap eats
Vegetarian and vegan foodies, we have you covered
And if you live for dessert….