JustGrab
The nearest car or taxi at an affordable fixed fare.
Our cars & taxis come together to offer you the largest fleet in Singapore, so you can be on your way faster!
JustGrab automatically assigns the nearest vehicle, either a taxi or car, to you at an upfront fixed fare rate, allowing you to know your exact fares even before you book. Having the largest combined fleet of taxis and private cars in Singapore allows us to get you a more affordable ride, much faster than any other app in Singapore.
---
There are plenty of reasons to JustGrab.
Applicable / Displayed Fare
Min Fare
$6.00
Base Fare
$2.50
Per KM rate
$0.50
Per Minute rate
$0.16
Fare is fixed at the time of booking in the Grab app and is susceptible to demand-supply ratio of cars and taxis in the area, capped at $100* (dynamic pricing), as well as any additional surcharges.

*only applicable to fixed fare taxi bookings.
Additional Charges
ERP Charges / Toll Charges
According to the ERP or Tolls incurred during the course of the trip, from pick-up point to destination.
Location surcharge
For drop-offs at Fuji Xerox Towers
Additional Stops OR Distance Travelled
Additional stops: $5 per stop up to a maximum of 1 stop

Additional distance: $5 per 5 km
For example:
0 - 5 km, $5.00
5.1 - 10 km, $10.00
10.1 - 15 km, $15.00
15.1 - 20 km, $20.00

Additional distance refers to extra travel distance above and beyond the original booked ride. This surcharge is not applicable for pick-up or drop-offs in multi-storey carparks / buildings.
Waiting Policy
Your JustGrab driver will wait for you for up to 5 minutes at the pick-up location. If you need more time, please communicate to your driver via in-app messaging. After 5 minutes, additional waiting fee will be charged at $3 per 5 mins block that your driver is waiting for you.
Cancellation Policy
You may cancel for free within 5 minutes of getting a JustGrab driver.

A $4 cancellation fee will apply if you cancel after 5 minutes of getting a driver OR if your driver cancels your ride after waiting longer than 5 minutes for you at the pick-up point. Read more here.
How to book a JustGrab ride
Open up the Grab app and select Transport.

Confirm your pickup location.

Enter your destination.

Select JustGrab, then tap Book.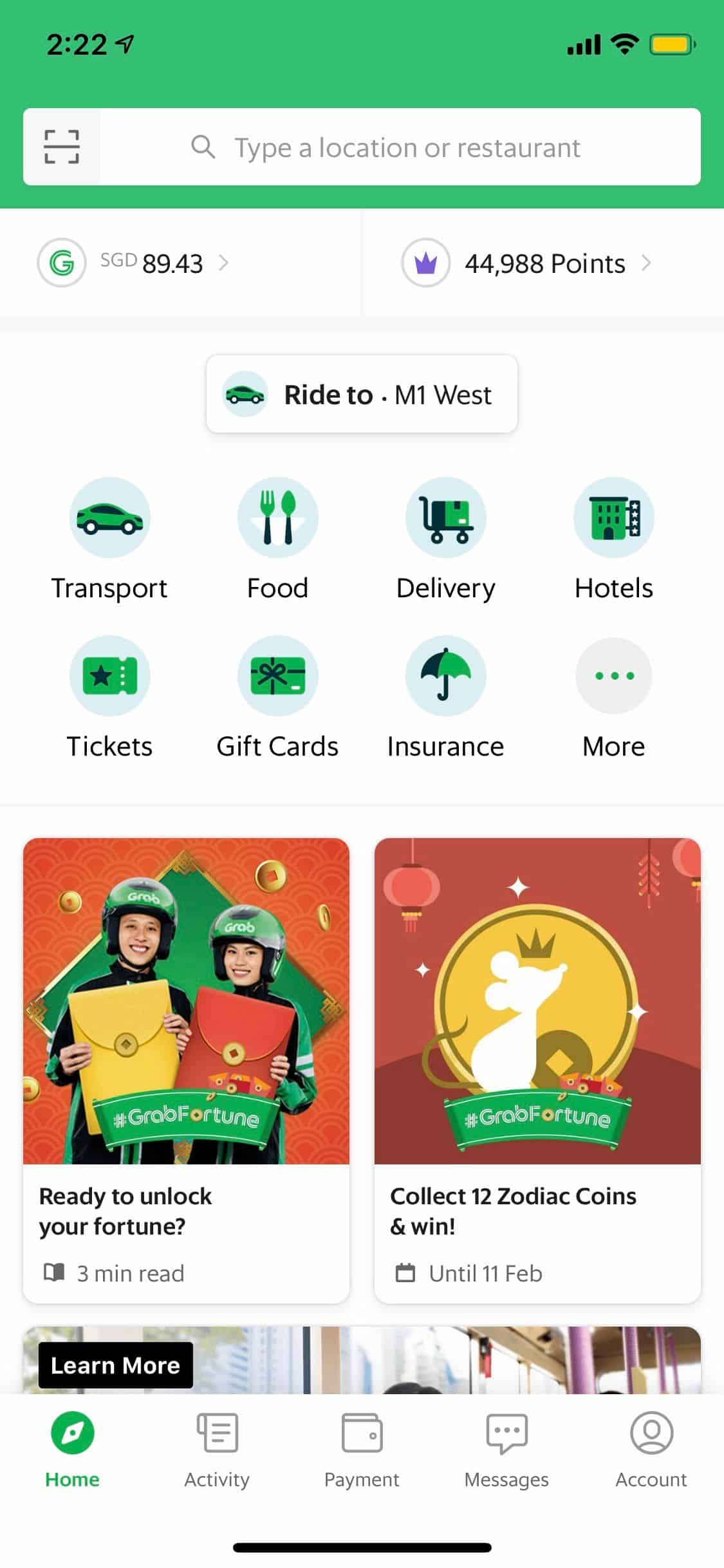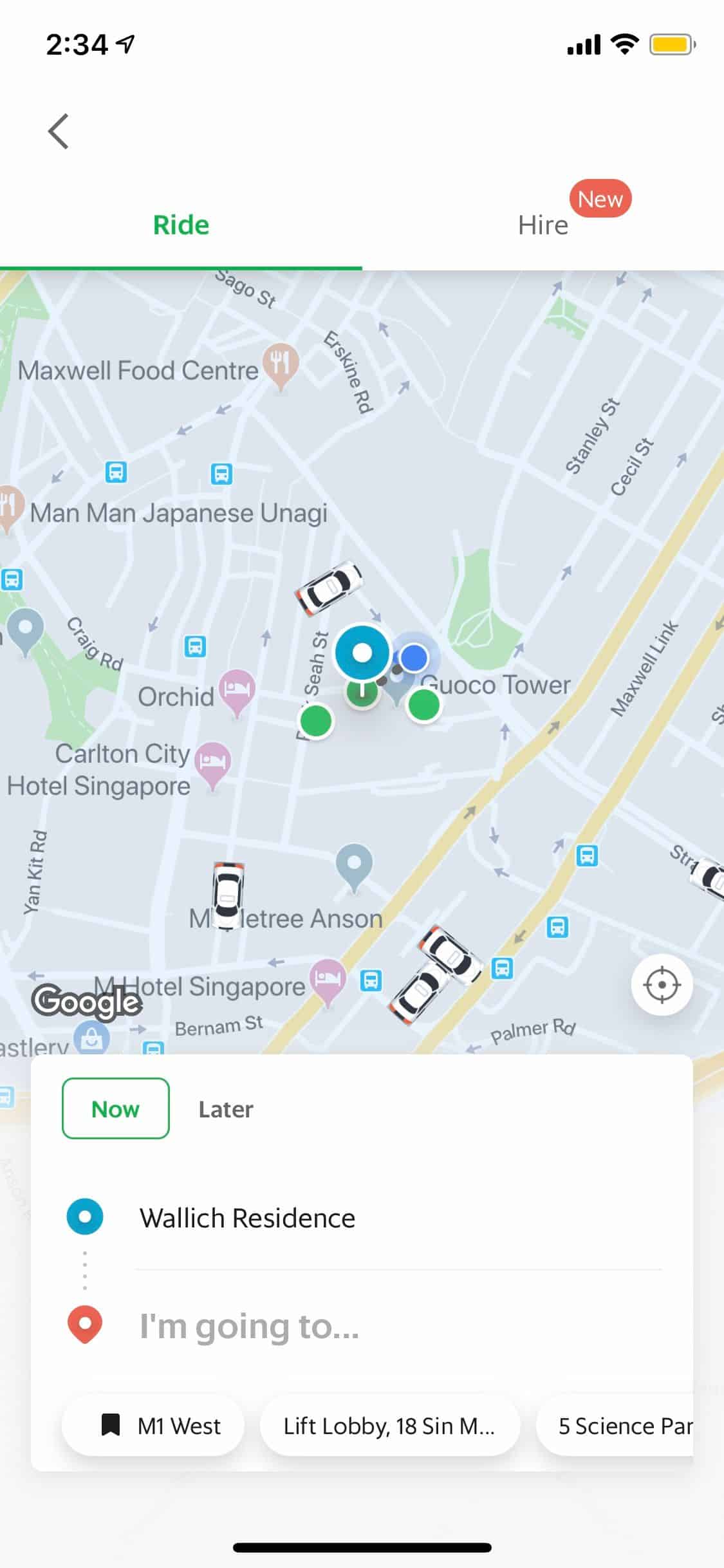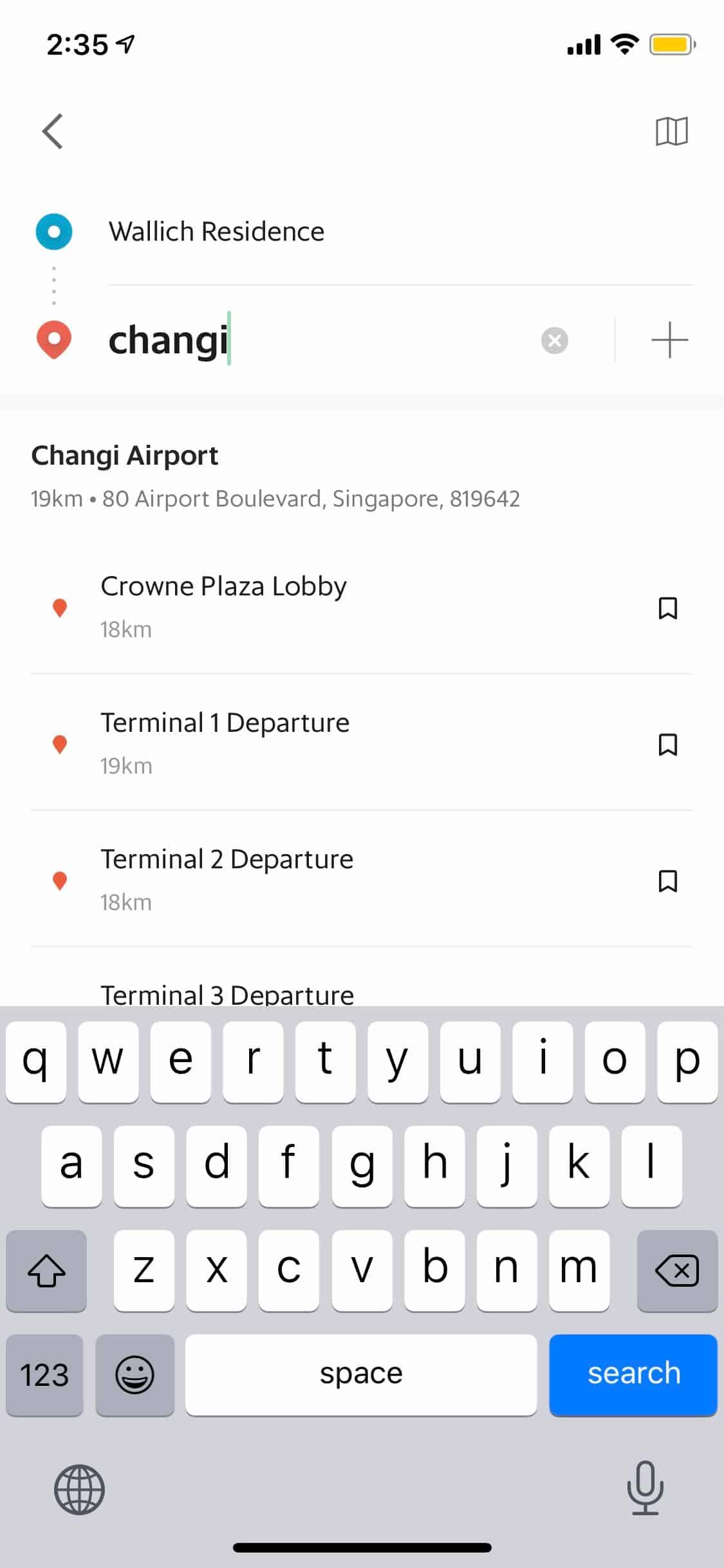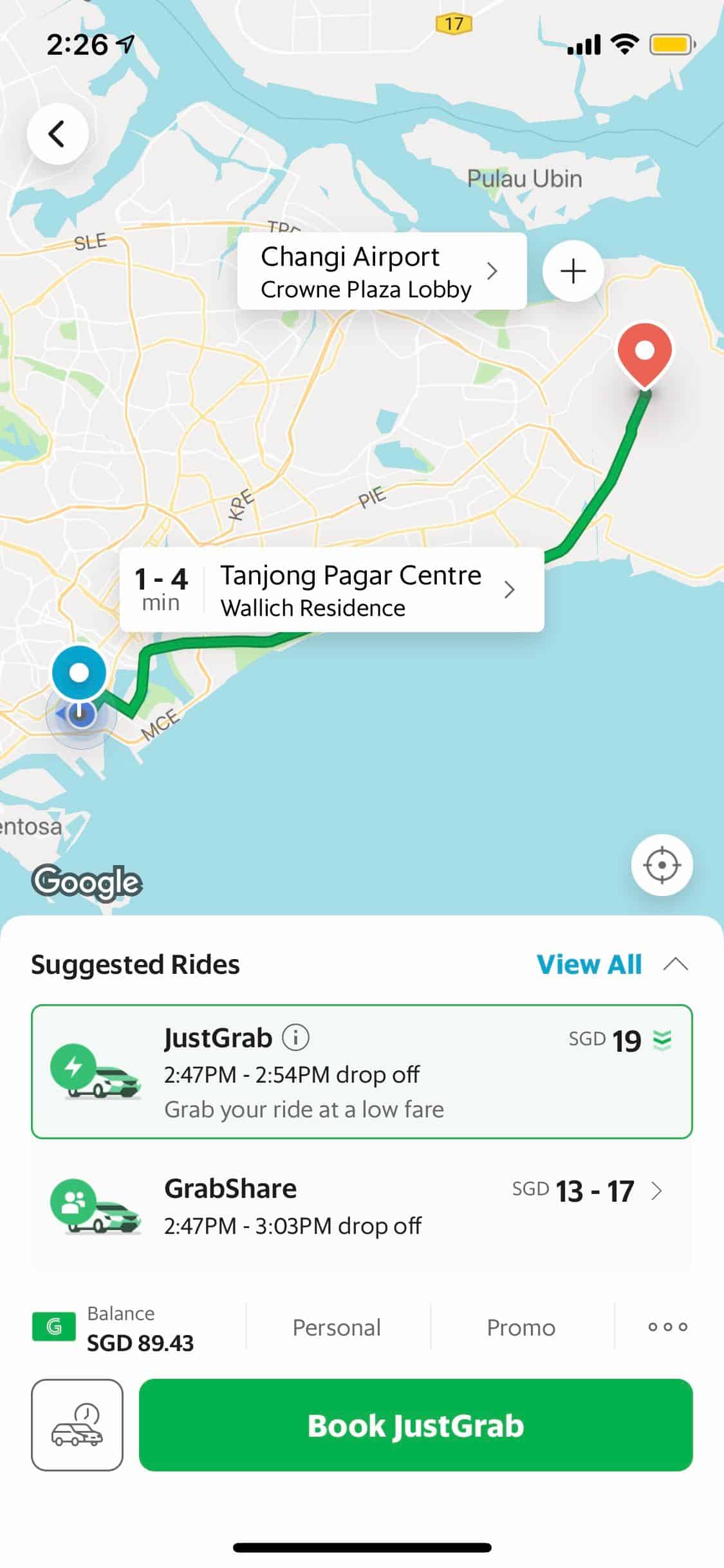 Do you know how to book a ride from this guide?
What is JustGrab?
JustGrab is a new service, that combines our car & taxi fleets, to automatically assign you the nearest vehicle at an affordable fixed fare.
As a passenger, how do I book JustGrab?
Easy! Select "Transport" and key in your pick-up and drop-off location. Select 'JustGrab' as your ride option. Simply book (with one touch) and the nearest vehicle will arrive shortly!
How will Grab allocate the vehicle with JustGrab?
Grab will automatically select the nearest vehicle for you, either a car or a taxi. Our promise to you, is that you'll be on your way faster whenever you book a JustGrab!
Is JustGrab cheaper than GrabCar?
Yes! JustGrab is at least 10% cheaper than our other non-shared, economy fixed fare option, GrabCar.
What happens if I get assigned a taxi with JustGrab? Will I have to pay metered fare?
All cars and taxis booked via JustGrab will be fixed fare! If you prefer metered fare rides, please book a GrabTaxi instead.