Grab Unveils 'Safer Everyday Tech Roadmap' to Raise Transport Safety Standards
Safer Everyday Tech Roadmap comprises product enhancements that aim to eliminate preventable incidents, encourage safer user habits and drive long-term changes in road behaviour
Grab partners with government agencies across Southeast Asia to address each country's top transport safety concerns
Will double investment in safety measures in 2019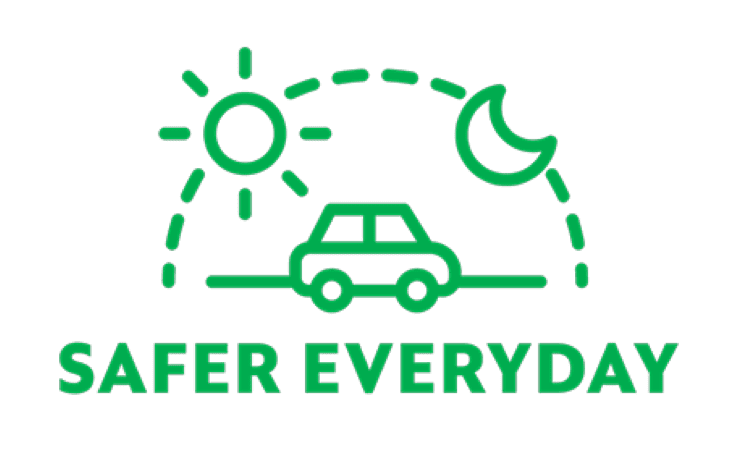 Singapore, 16 October 2018 — Grab, the leading Online-to-Offline (O2O) mobile platform in Southeast Asia, today unveiled its 'Safer Everyday Tech Roadmap', comprising product enhancements that aim to raise transport safety standards for the industry. This includes measures specifically aimed at changing user safety habits – such as driver fatigue monitoring and telematics reports for drivers to learn their driving patterns and identify how to drive more safely – to drive long-term road behaviour change and reduce the chance of incidents. As part of its 'Safer Everyday Tech Roadmap', Grab will double its investments in safety measures by end of 2019.
Tan Hooi Ling, Co-founder, Grab said, "The Safer Everyday Tech Roadmap is an extension of Grab's current efforts in Southeast Asia, where we are the only major player to invest in foundations like a 24/7 customer support centre, number masking and stringent driver background checks and verification. We're not going to compromise on our users' safety, and that's why even as Grab has grown much larger, safety remains a core part of our DNA and it was an easy decision to double our investment into safety next year."
As a result, Grab's incident rates have decreased by 40% over the last year since Q3 2017.
Partnering with governments to support local safety priorities
Grab has also partnered with government agencies across Southeast Asia to develop tailored, localised initiatives that address their top safety concerns. Southeast Asia contributes a disproportionately high 25% of worldwide road traffic fatalities, and the public and private sector can drive more impact and engage more people by working together.
In Cambodia and Myanmar, the focus is on road safety education and more driver training for the more informal, localised three-wheel driver community. Grab will work with the Ministry of Public Works and Transport in Cambodia and the police in Myanmar.

Grab Philippines will work with Philippine National Police, Land Transportation Franchising and Regulatory Board (LTFRB) and Drug Enforcement Agency to tackle crime in the transport industry, and train more drivers to assist as emergency first responders for accidents and disaster relief on the roads.

In Singapore, Grab drivers will have access to a more holistic healthcare programme with the Health Promotion Board, to face their unique challenges as they sit and drive for long hours.

In Thailand, Grab will work to raise awareness and prevent violence against women and young girls as they commute in the city, in support of a United Nations' campaign to end violence against women.
Tan Hooi Ling said, "We're committed to work with governments in every country that we're in to support them in their safety priorities, so expect more to come after today's partnership announcements."
Safer Everyday Tech Roadmap
Tan Hooi Ling said, "I am glad to say we've raised the bar for safety standards of the overall transport industry in the region. The Safer Everyday Tech Roadmap represents the next phase in strengthening the safety of the Grab platform. Our goal is to bring to zero the number of incidents that are completely preventable, and as far as possible, reduce the number of road accidents. Key to achieving our goal is to make it easy for users to make an actual change to their road behaviour habits."
She added, "We know the bigger we get, the more responsibility we have to put in place the right framework and measures to deliver a safer everyday for our driver-partners, and passengers and their loved ones."
The product enhancements in the Roadmap are guided by four safety principles:
Know who you ride with

:  More transparency and peace of mind for everyone through authentication for both passengers and drivers, as well as more rigorous driver background checks that include criminal records and inspections on dormant driver accounts.

Get help when you need it:

The Share My Ride and Emergency SOS features currently available on the Grab app will be extended to drivers where they can share their live location with loved ones.

Build new and safer habits

: Grab's analytical tools allow the app to help drivers understand how they drive and where they can improve. The driver fatigue monitoring system will send reminders based on how long a driver has been active without rest in between trips. Drivers also regularly receive telematics reports on their driving patterns like speeding, acceleration and braking, and more parameters will be added over time. Since the rollout of telematics, there has been a 50% reduction in speeding incidents and 20% reduction in hard braking and sudden acceleration, which are potential causes of road accidents.

Protected at every touchpoint:

Safety on the Grab platform is comprehensive, with robust app fraud detection, secure transaction mechanism, and data protection.
Grab's Safer Everyday is a regional campaign which aims to drive local safety initiatives across the eight countries where Grab operates. More information on Grab's commitments and goals under the Safer Everyday Tech Roadmap can be found here: https://www.grab.com/sg/safety/