Grab Opens First Physical Merchant Centre to Support Singapore's Small and Medium Businesses on their Digital Growth
Grab Merchant Centre offers a range of merchant services to help small and medium businesses jumpstart and scale their online businesses, and a physical space for networking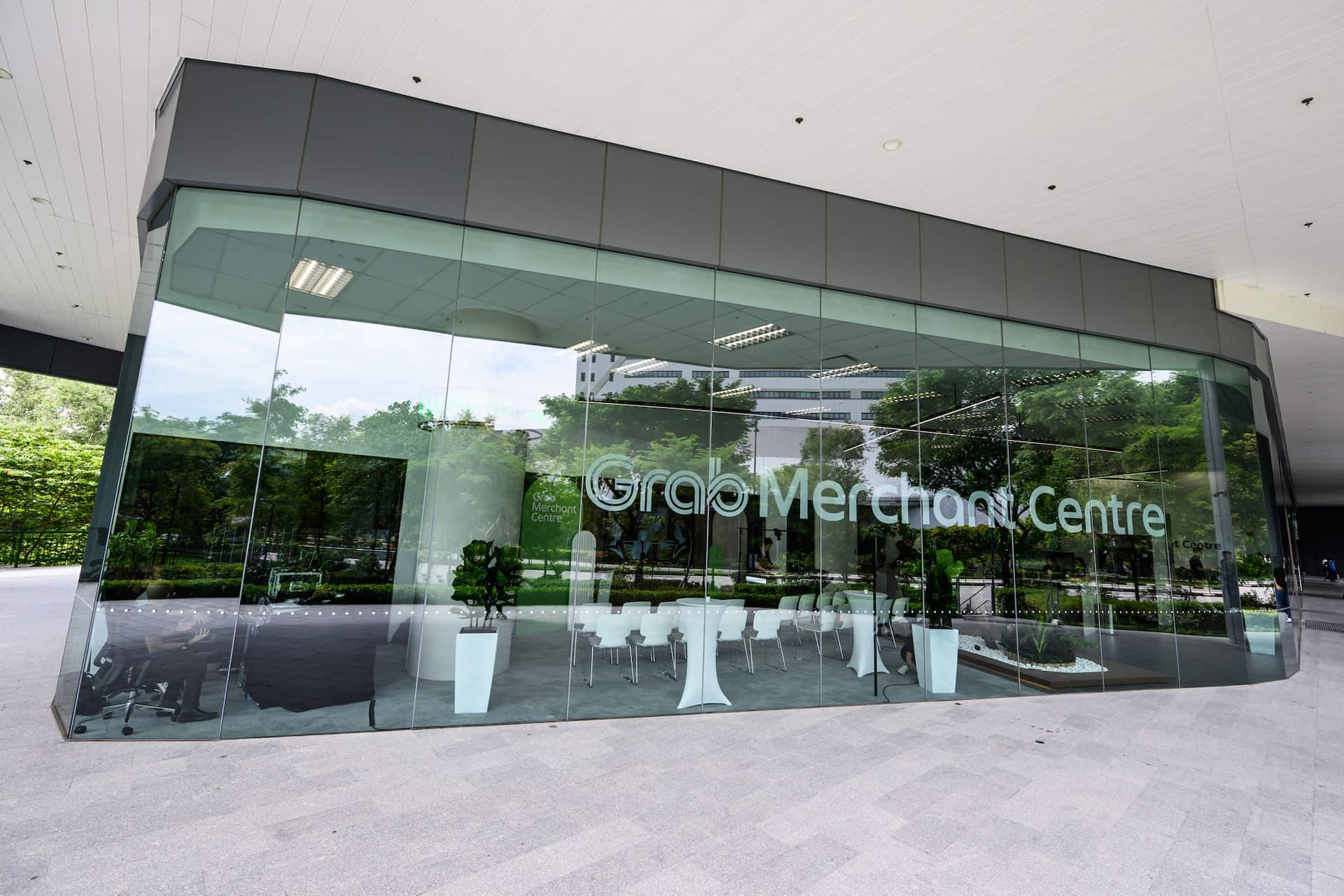 Grab, Southeast Asia's leading superapp, today officially opened its first physical merchant centre in Singapore, and launched its third annual Singapore Food and Grocery Trends Report. 
The Grab Merchant Centre, located in Grab's one-north headquarters, is a one-stop shop for small and medium businesses (SMBs) looking to accelerate their growth in the digital economy through Grab's services. This is the first-of-its-kind merchant centre among industry players in Singapore, and the first for Grab in Southeast Asia. 
The opening ceremony was attended by guest-of-honour Mr. Lee Chuan Teck, Chief Executive Officer of Enterprise Singapore.
"Based on our latest Food and Grocery Trend Report released today, we know that consumers are increasingly reliant on platforms like Grab. This means that there are more opportunities for businesses to engage with them on our app. The Grab Merchant Centre is meant to help SMBs quickly and effectively tap into this growing opportunity through our tailored solutions. Having a permanent space for the SMB community enables us to serve them more efficiently, and gives them the confidence that Grab is there to support them whenever they need," said Wee Tang Yee, Country Head of Grab Singapore.
From an onboarding centre to a one-stop shop for SMBs
The Grab Merchant Centre started as a merchant registration counter in April 2020 to help SMBs sign up and activate their Grab accounts during the pandemic. Today, it has evolved into a one-stop shop providing advisory services and solutions for SMBs. These offerings, created based on SMBs' feedback, have already benefitted close to 600 unique brands: 
"Ready, Set, Grab" for new merchants on Grab

: An all-in-one starter kit comprising a set of tools to help newcomers boost their store visibility and gain a strong head start on Grab.

1:1 Business Reviews for existing merchants:

A data-driven consultation service with trained account managers to help merchants identify areas to improve business performance based on their sales histories and relevant industry trends. Account managers will also help merchants work out growth plans based on their goals.

Merchant Concierge Service for those facing manpower shortages: A subscription-based hotline to provide on-demand operational assistance to merchants for their online stores. For example, helping merchants update store menus, set up desired promotions, understand their GrabAds campaign performance, troubleshoot device issues and more.
Learn, grow, and experiment

: Regular events for SMBs to network, upskill, learn about Grab's products and services, and contribute to Grab's product development efforts through focus group discussion and user testing.


For example, interested SMBs can explore ways to grow their offline sales with Grab's recently-launched dine-in offerings. They can also be among the first to pilot Grab's new loyalty-as-a-service solution

that helps them build customer loyalty with Grab's wide user base. This product takes the form of a merchant-branded digital stamp card that merchants can customise to encourage Grab users to transact with them online and in-store, and receive perks as they spend.
"The Grab Merchant Centre is also a place for SMBs to keep pace with the latest digital tools and practices. That way, they can confidently navigate and grow their businesses using our suite of self-serve digital tools in the GrabMerchant app. These include reading sales performance trends and insights to improve operations, advertising solutions to reach more customers and boost sales, digital lending products to support their business expansion, and more. We will continue to develop new products to provide more comprehensive support for businesses, and help them capture a bigger slice of the market," added Yee.
New trends for SMBs to tap into
With consumers becoming more digital, food delivery platforms now play a more significant role in helping food and grocery stores reach new customers. This provides more opportunities for SMBs to grow through platforms like Grab. Key highlights in Grab's 2023 Food and Grocery Trend report include:
Consumers use platforms more than search engines to find new brands:

43% of surveyed Singapore consumers use food delivery apps to discover new restaurants and stores, compared to 38% who use Google and 34% who use Facebook.

Correspondingly, 84% of consumers said that they have used the Grab app to discover new restaurants and stores.

3

Consumers opt for digital services even when they dine-out or get takeaway:

More than 90% choose where to go by reading reviews online, about 1 in 2 pre-purchased vouchers online for these services, and over 80% placed their orders digitally at tables in restaurants.

4

Consumers are also using the Grab app more to pre-purchase dine-in vouchers and get takeaways. Dine-in transactions and self pick-up orders contributed 4.5x more to Grab's total order volume in the 12 months leading up to July 2023, compared to Total Order Volume in the 12 months leading up to July 2021. This goes to show that consumers' food journeys are increasingly digital, and the lines between online delivery and offline dining are blurring. Grab's dine-in products and loyalty-as-a-service pilot feature enable merchants to create this blended online and offline experience, without them having to develop their own technology or spend additional marketing dollars.
Consumers on subscription spend more and order more frequently:

GrabUnlimited subscribers spend 2.6x more per month and order 2.6x more frequently per month on GrabFood and GrabMart compared to non-subscribers, between January and July 2023. Merchants looking to tap on these big spenders can consider engaging them by participating in GrabUnlimited Campaigns.

Office workers use group orders the most:

Group Orders on Grab were 1.7x higher in the first half of 2023 compared to the same period in 2022. Most popular at lunchtime and for deliveries to workplaces, merchants can tap on this office lunch crowd by offering bundled deals during this peak time.
Grab's 2023 Food and Grocery Trend report is developed based on survey insights from Southeast Asian food and grocery delivery users as well as data insights from Grab's platform. Refer to the infographic here for more insights.
To find out more about the Grab Merchant Centre, visit our website or write to us at gmc.enquiries@grab.com.