(no text was entered )
(no text was entered )
Pay for your Grab services only at the end of every month,
with no additional charges.
PayLater is a new postpaid service for Grab rides, food deliveries and more.
Activate it on your Grab app now, and instantly receive a pre-approved monthly PayLater Amount* that you can use for all your Grab transactions. At the end of every month, your PayLater spend will be consolidated into one single bill that you can settle before the due date using your GrabPay balance, thus saving you the hassle of multiple payments.
1. No hidden rates or additional charges if bills are settled on time.
2. One monthly statement for all your Grab services.
3. No registration needed and instant activation.
4. Seamless bill payment using your GrabPay balance.
Or scroll down to learn how to activate PayLater on your app.
How it works for you
Activate PayLater on your app
Settle your bill
Activate PayLater on your app
Open your Grab app, tap on 'Payment' in the bottom menu and tap on 'Try it now' to activate PayLater as a payment method.

Tap on 'Activate PayLater' to confirm.

Receive your pre-approved PayLater spend quota.

A PayLater widget will appear on your GrabPay homepage upon successful activation.

Tap on the widget to view more details of your PayLater transactions.

To use PayLater for your next ride, food order or express delivery, simply select it as your payment method.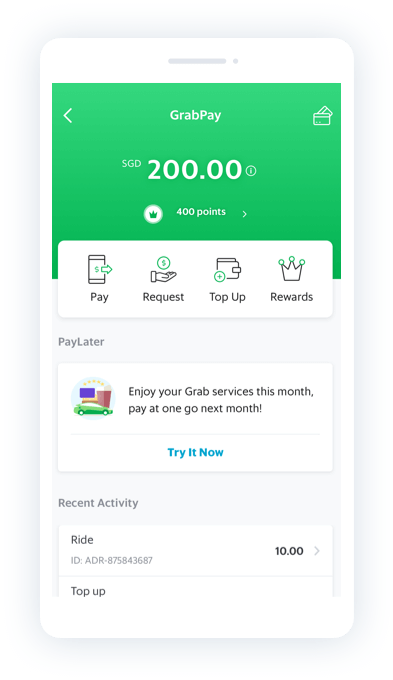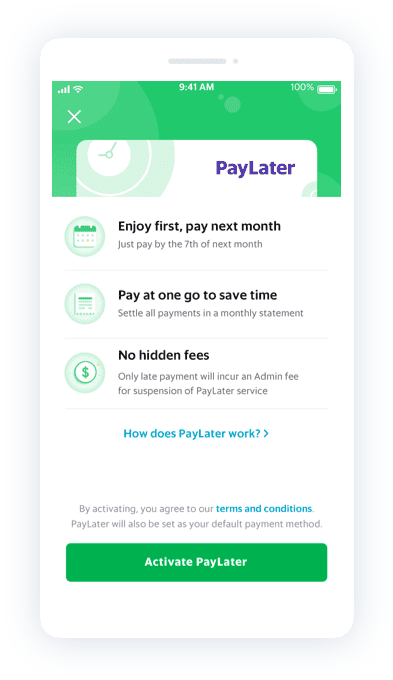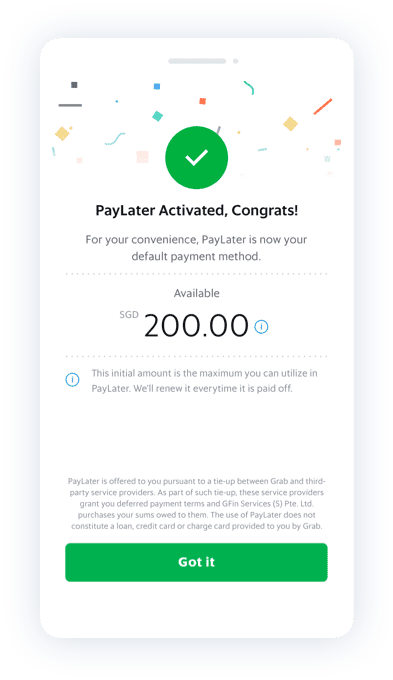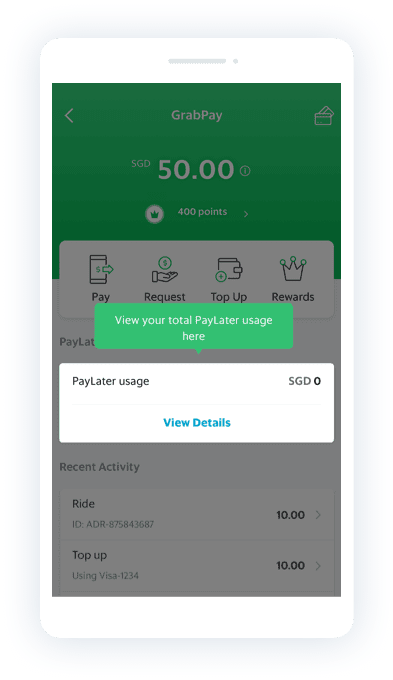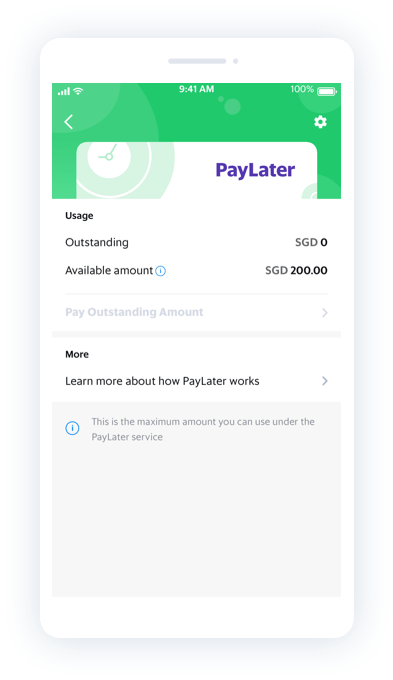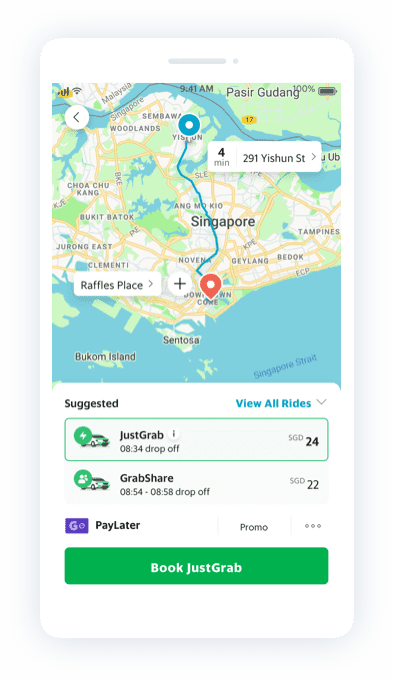 Settle your bill
You can pay your outstanding amount anytime before the bill is generated, if you wish.

Your PayLater bill will be generated at the end of the month.

You have 7 days to settle your payment using your GrabPay balance.

Payment is complete.