Going cashless is easy with GrabPay
To get started, link your credit/debit card to GrabPay Wallet. No card? No problem! You can now use
PayNow
to top up your Wallet. 
What you can use GrabPay for
In-Store Purchases

Grab Rides

GrabFood Deliveries

Fund Transfers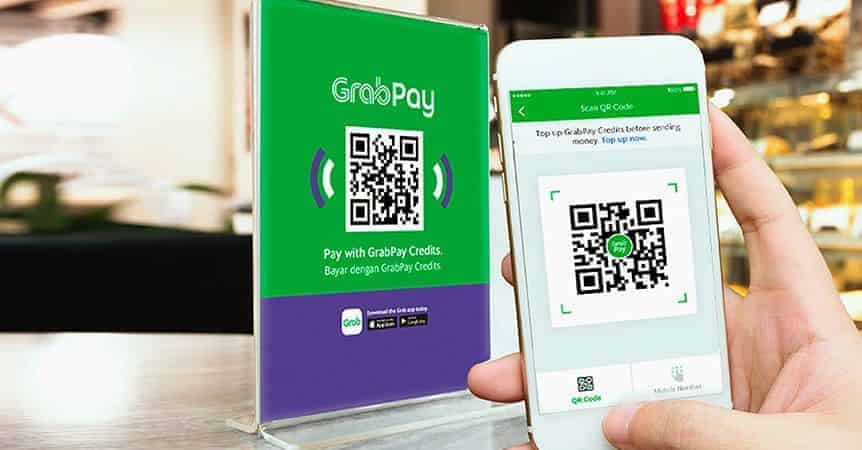 Enjoy a more convenient ride with GrabPay. Once you arrive at your destination, simply thank your driver and be on your way!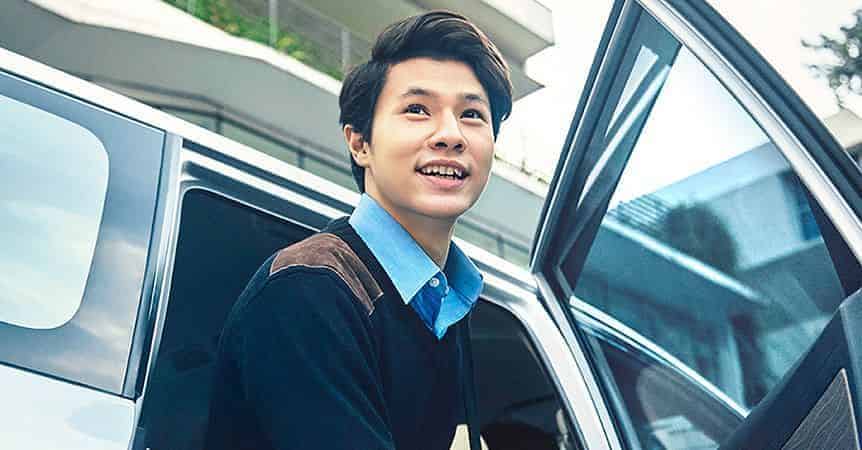 Satisfying your cravings on GrabFood is even better with a seamless payment experience.
Visit GrabFood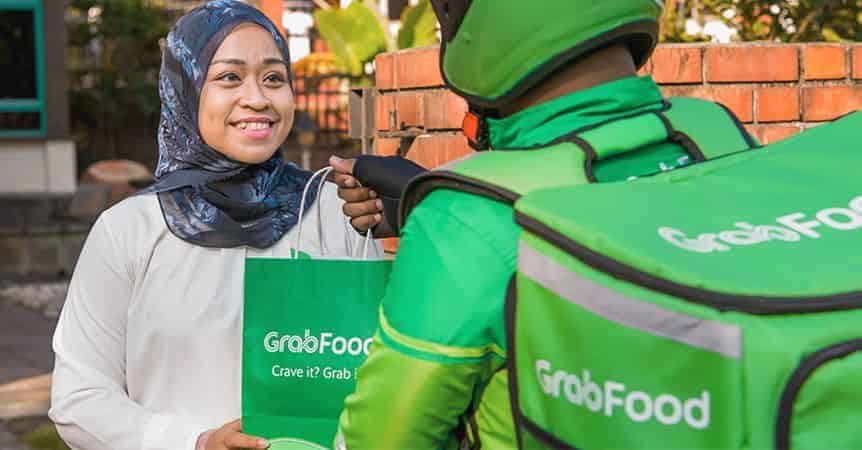 Need to split a bill? Or pay for your loved one's rides? You can send or request GrabPay balance instantly and for free.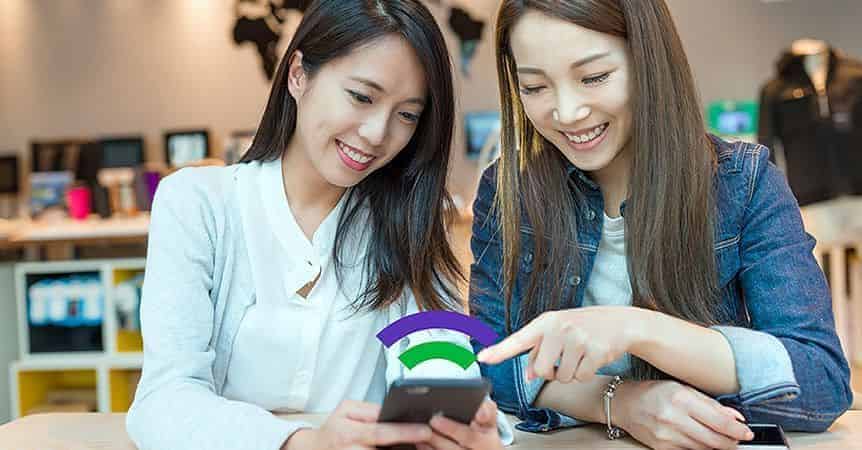 Why go cashless
with GrabPay
Pay your way
Use your credit/debit card or pay with GrabPay Wallet.
Seamless convenience
Ride, dine, shop and more. All with your everyday everything app.
Track every transaction
Stay on top of your spending with instant payment notifications and detailed transaction history.
Earn GrabRewards points
Each GrabPay transaction earns you GrabRewards points, which you can use to redeem attractive rewards.
Awesome deals
The next time you shop, pay close attention. GrabPay may be offering an awesome deal at your favourite store.
Shop with your points
Not sure what to do with your GrabRewards points? Why not offset your payment at a GrabPay Merchant?
A mobile wallet
you can trust
Award winning technology. Partnerships with trusted e-payment companies.
All your personal information and payment transactions are encrypted and protected with a 24/7 fraud detection engine so you can ride, dine, shop and more, worry-free.
Best Fraud Prevention Innovation 2016 award by
Link your Credit or Debit card
Top up your GrabPay balance
Set Auto Top-Up
Set your Primary Payment method
Pay with Credit/Debit card on GrabFood
Send Funds to others
Pay In-Store
Link your Credit or Debit card
Open your GrabPay wallet by tapping on Balance.

Tap on the wallet icon on the top right corner of our Grab app

Followed by 'Credit / debit card'

Enter your card details and hit 'Save'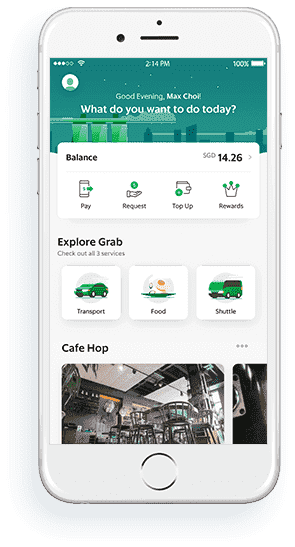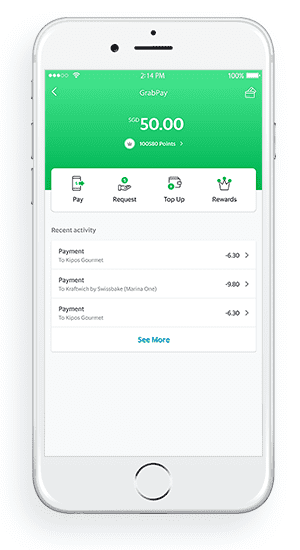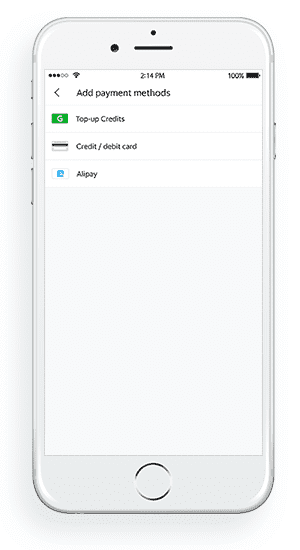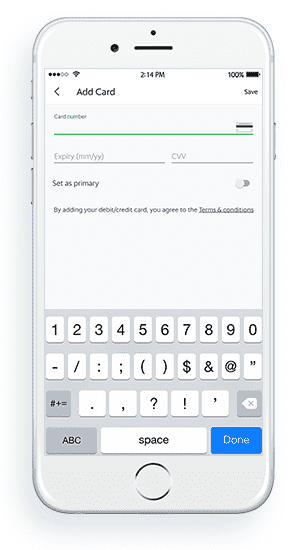 Top up your GrabPay balance
Tap on Pay.

Tap on Cards and Wallets.

Input your desired top-up value, then select Submit.

Select a Payment Method and follow the instructions.

Your new balance will be instantly displayed.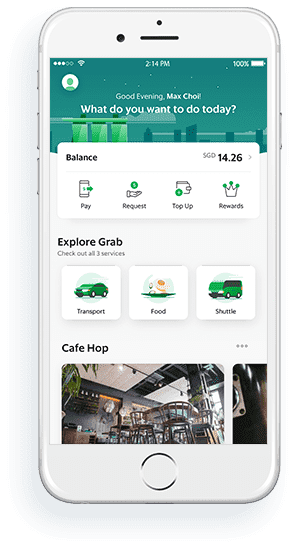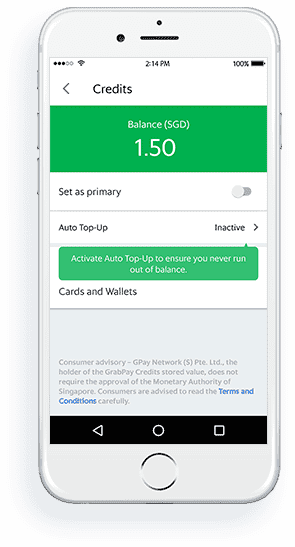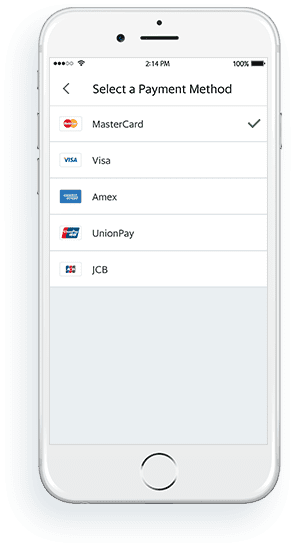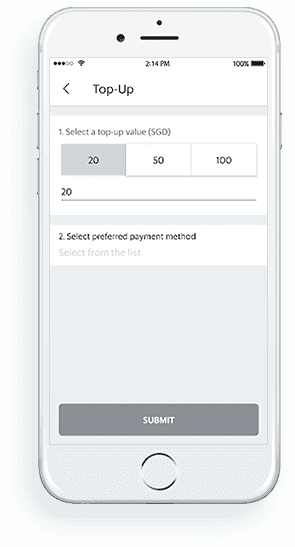 Set Auto Top-Up
Select Top up.

Tap on Auto Top-up.

Set your desired Auto Top-up amount, payment method, & minimum balance.

Save your preferences, and you'll never have to worry about running low on GrabPay balance!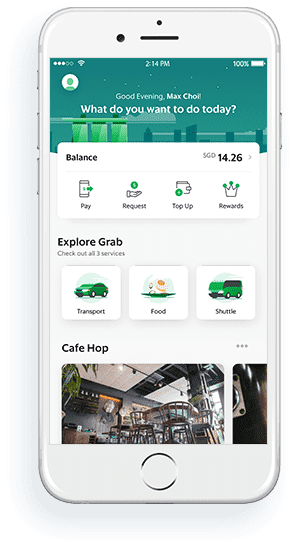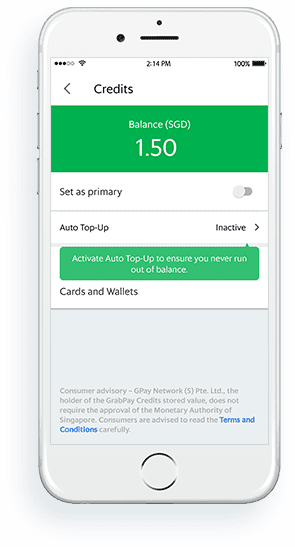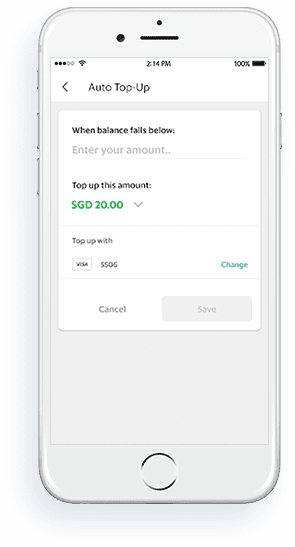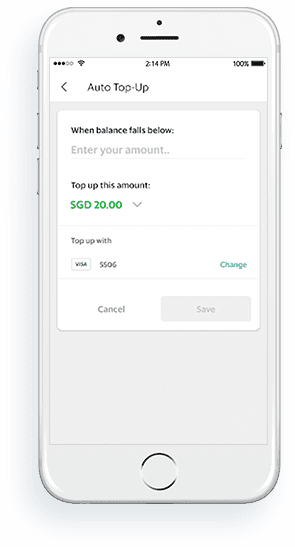 Set your Primary Payment method
Tap on Balance to enter your GrabPay wallet.

Tap on the wallet icon on the top right corner of your Grab app.

Select your preferred payment method.

Switch on 'Set as primary'.

Your primary payment method is set.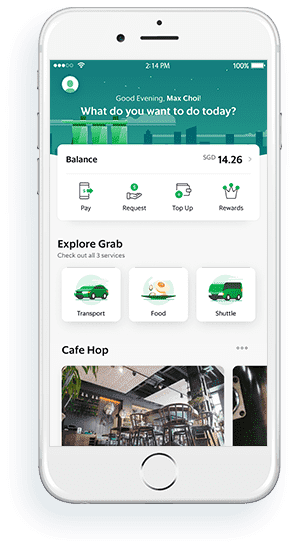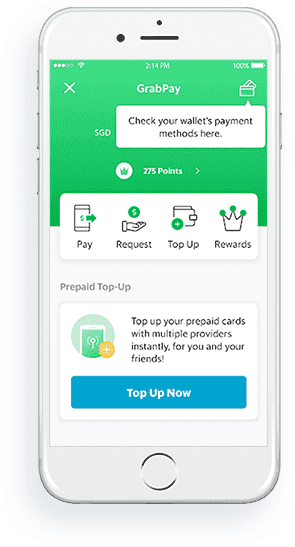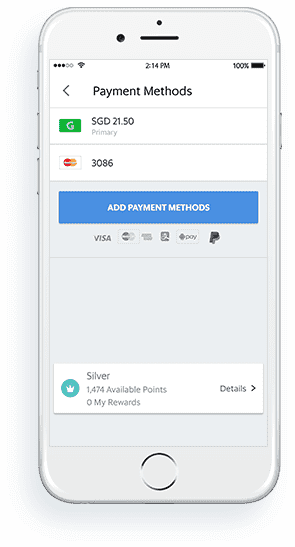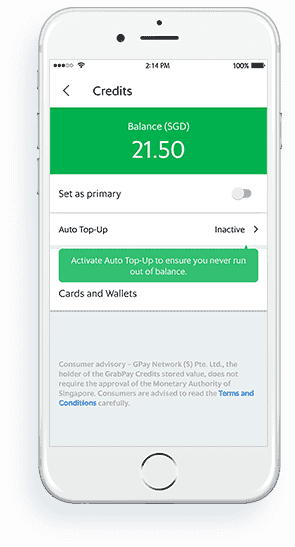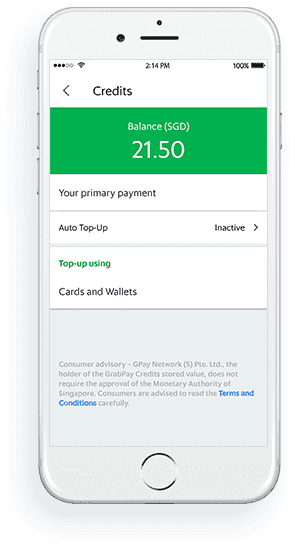 Pay with Credit/Debit card on GrabFood
Launch your GrabFood app and place an item into your cart

Click 'Checkout' followed by 'Place Order'

Select 'Payment'.

Followed by 'Link GrabPay'.

Key in the 4-Digit Code sent to your registered phone number.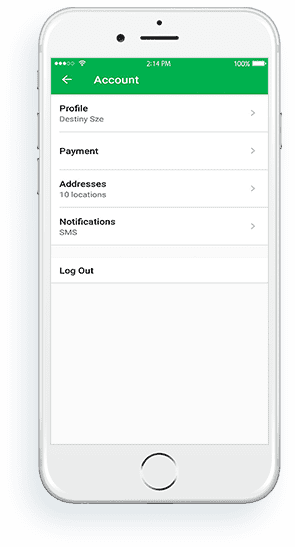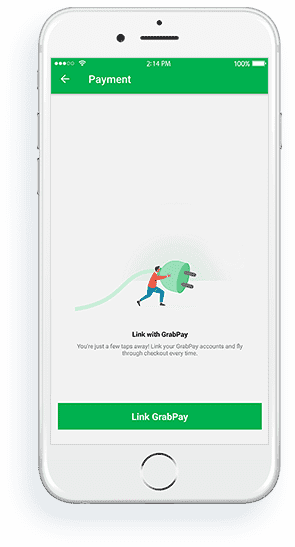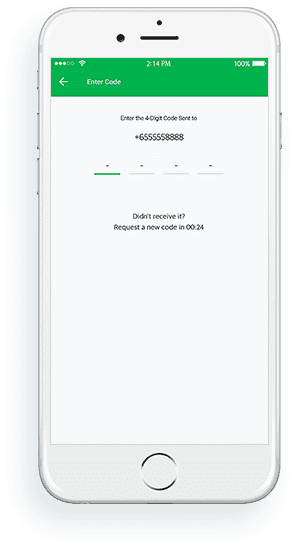 Send Funds to others
You can transfer funds to other users from your GrabPay balance. First, tap on Pay.

Scan your recipient's QR code. They can access it by tapping on 'Request' on their Grab app.

OR, input your recipient's phone number.

Input the amount you wish to transfer. Slide to confirm.

Funds will be transferred to your recipient's GrabPay balance.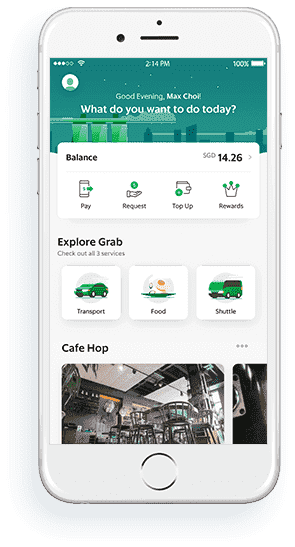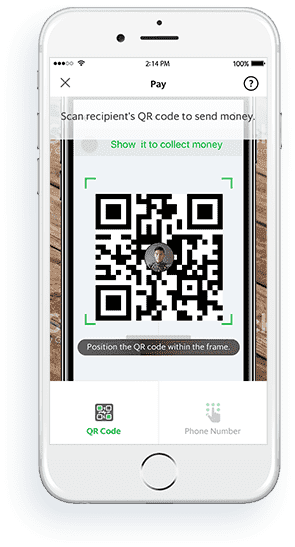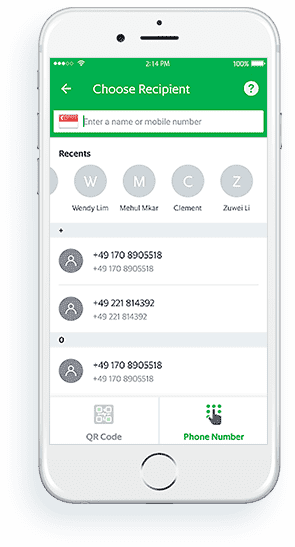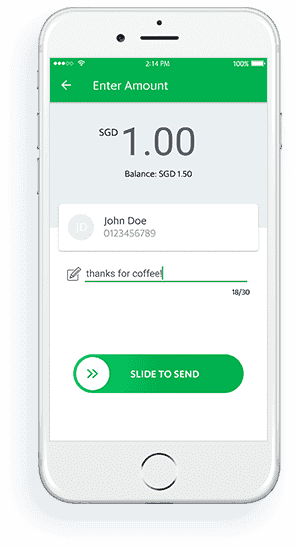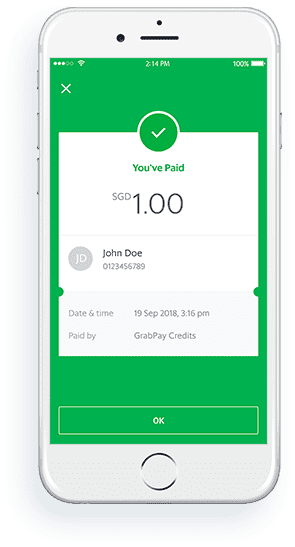 Pay In-Store
You can pay for in-store purchases with your GrabPay balance. First, tap on Pay.

Scan the in-store QR code.

Input the amount to be paid to the merchant.

Slide to confirm.

Enjoy your purchase!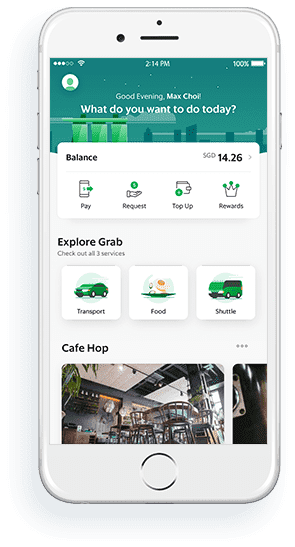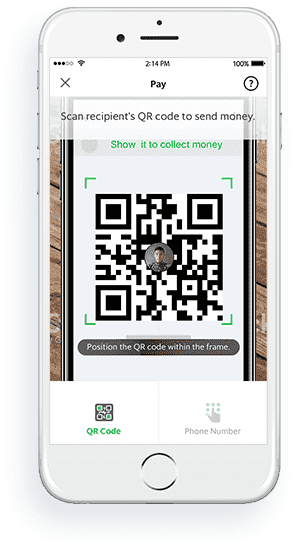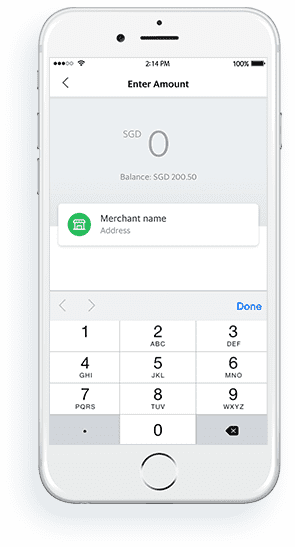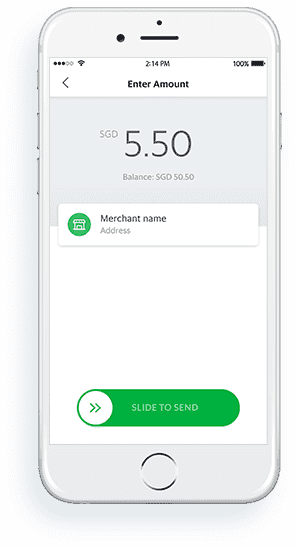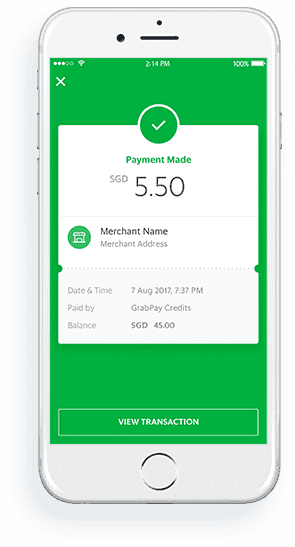 For one, you don't have worry about rummaging for cash at the end of each ride. Simply alight as soon as you reach your destination. 
Secondly, GrabPay allows you to earn double GrabRewards points compared to cash. These points can be redeemed for discounts off your Grab rides or GrabFood orders, or for exciting partner rewards from our GrabRewards catalogue. 
Finally, you can enjoy a wider range of services with GrabPay, including ride bookings, food deliveries, in-store purchases, fund transfers to friends and family, and more. 
GrabPay refers to a collection of all cashless payment methods, including credit / debit cards, partner wallets like PayPal and your GrabPay balance. GrabPay Wallet is a mobile wallet that contains a topped up balance that can be used towards your purchases. 
No card? No problem. You can now use PayNow to top up and use your GrabPay Wallet. Learn more about PayNow.