GrabInsure Critical Illness: Pay Per Trip Insurance Plan
Financial cover for when you need it most
Every trip you make should count towards your protection. Our GrabInsure Critical Illness: Pay Per Trip insurance plan gives Grab driver-partners coverage for 37 severe stage critical illnesses with the lowest premiums in Singapore. Premiums as low as $0.10/trip
For each trip that you complete, you can choose from $0.10 to $0.50 to be deducted from your Cash Wallet as payment for severe stage critical illness coverage.
There is no minimum trip requirement per day. Deductions will stop once you reach the maximum coverage amount of $200,000. Easy to apply
Opt into the plan directly from your Grab Driver app and your chosen premium amount will automatically be deducted at the end of each trip. 360-day coverage
Have continuous coverage even if you take a break.
Our policy covers against 37 severe stage critical illnesses for up to 360 days since your last completed trip. Get up to $200,000 lump sum payout
You stand to receive a lump sum payout of up to $200,000 if your condition falls under the 37 severe stage critical illnesses listed.
How to Apply: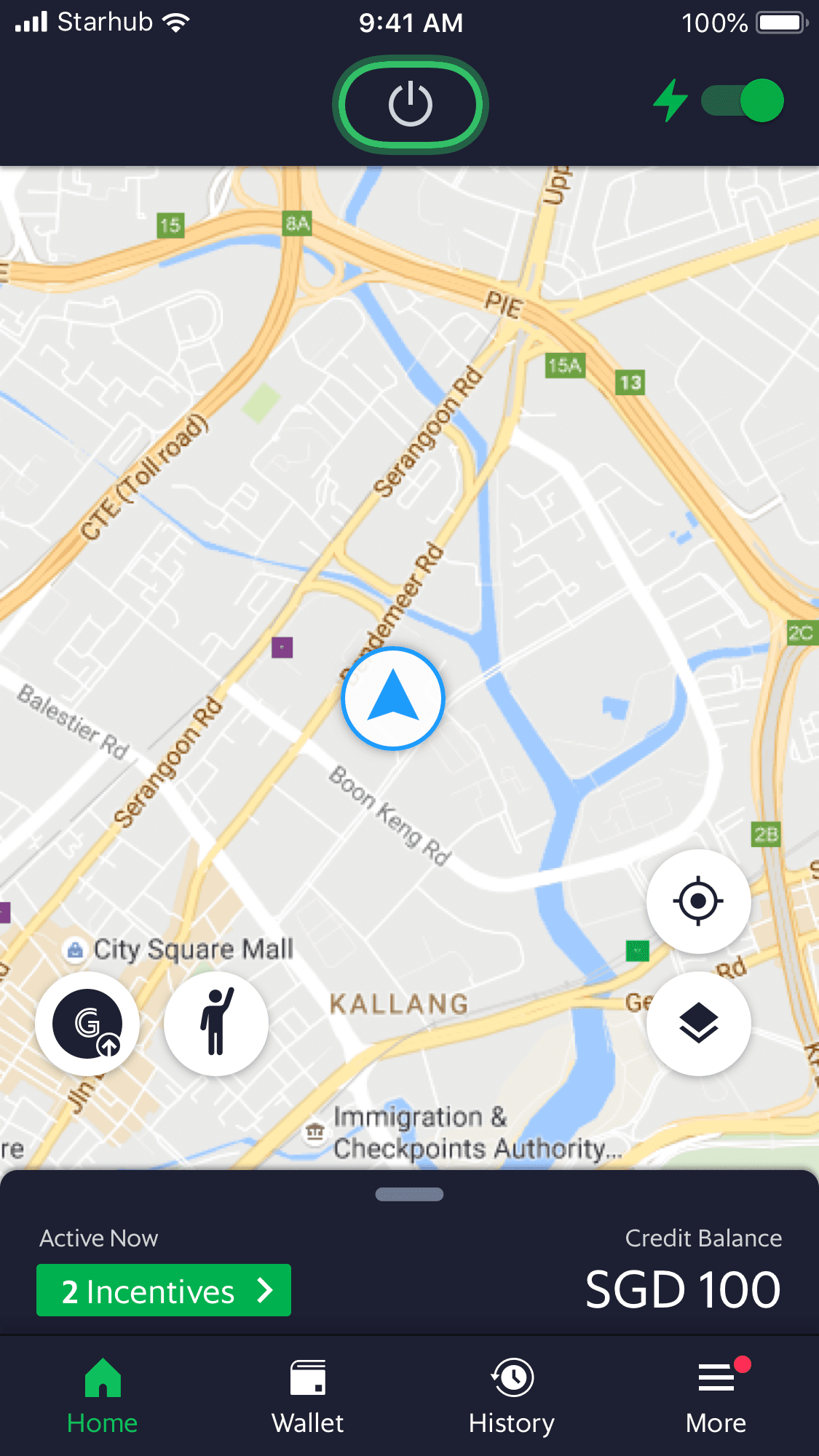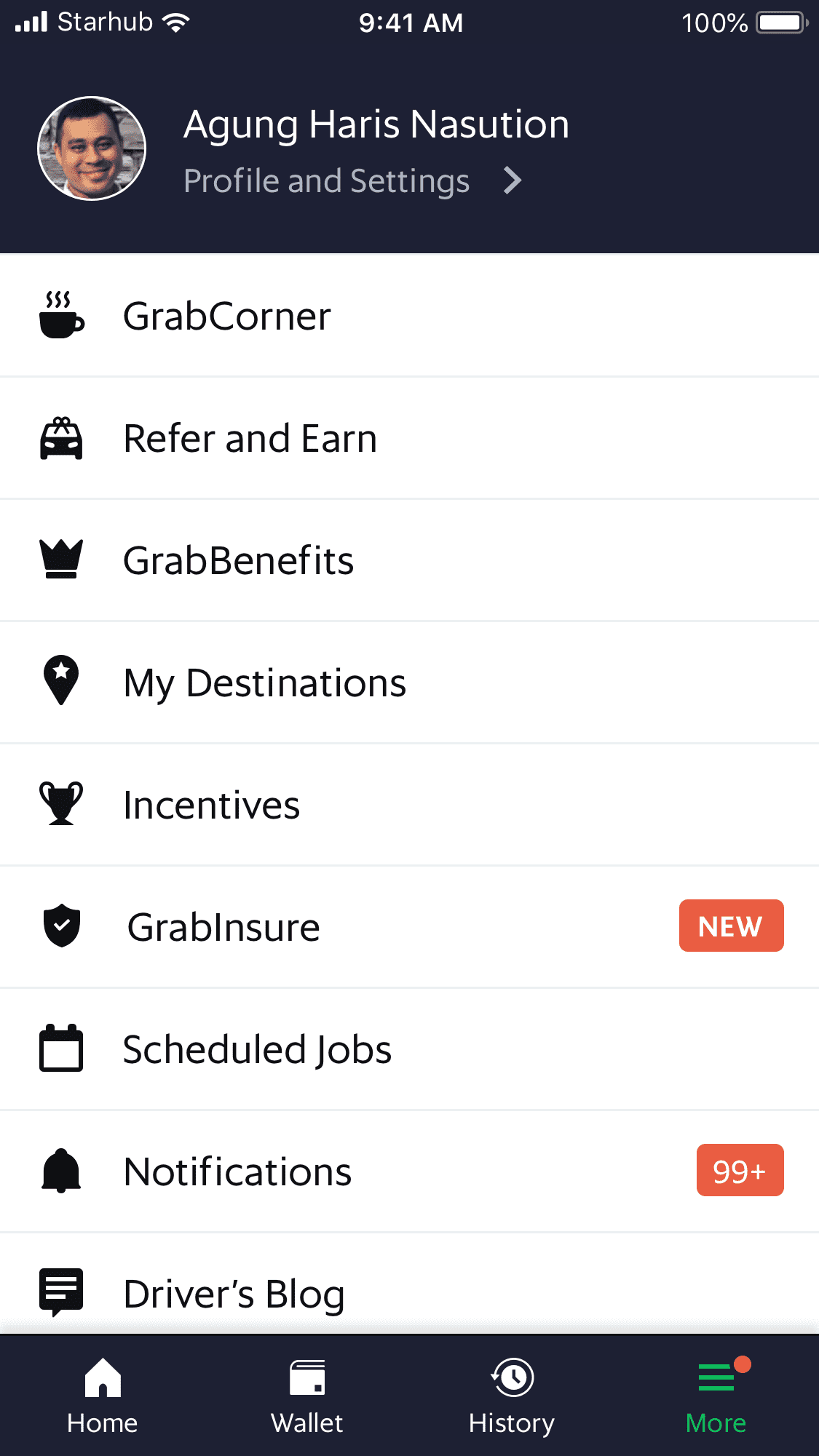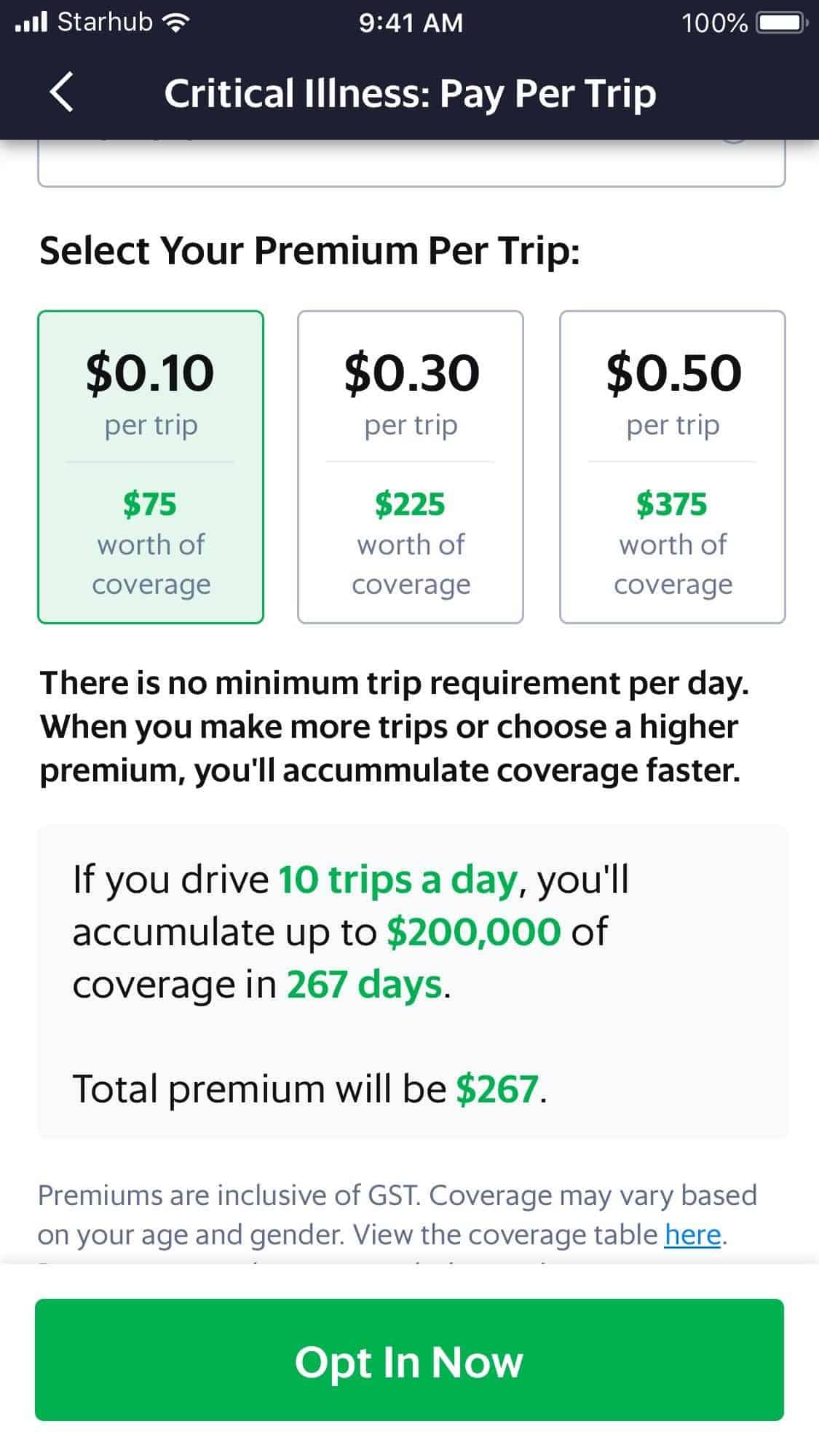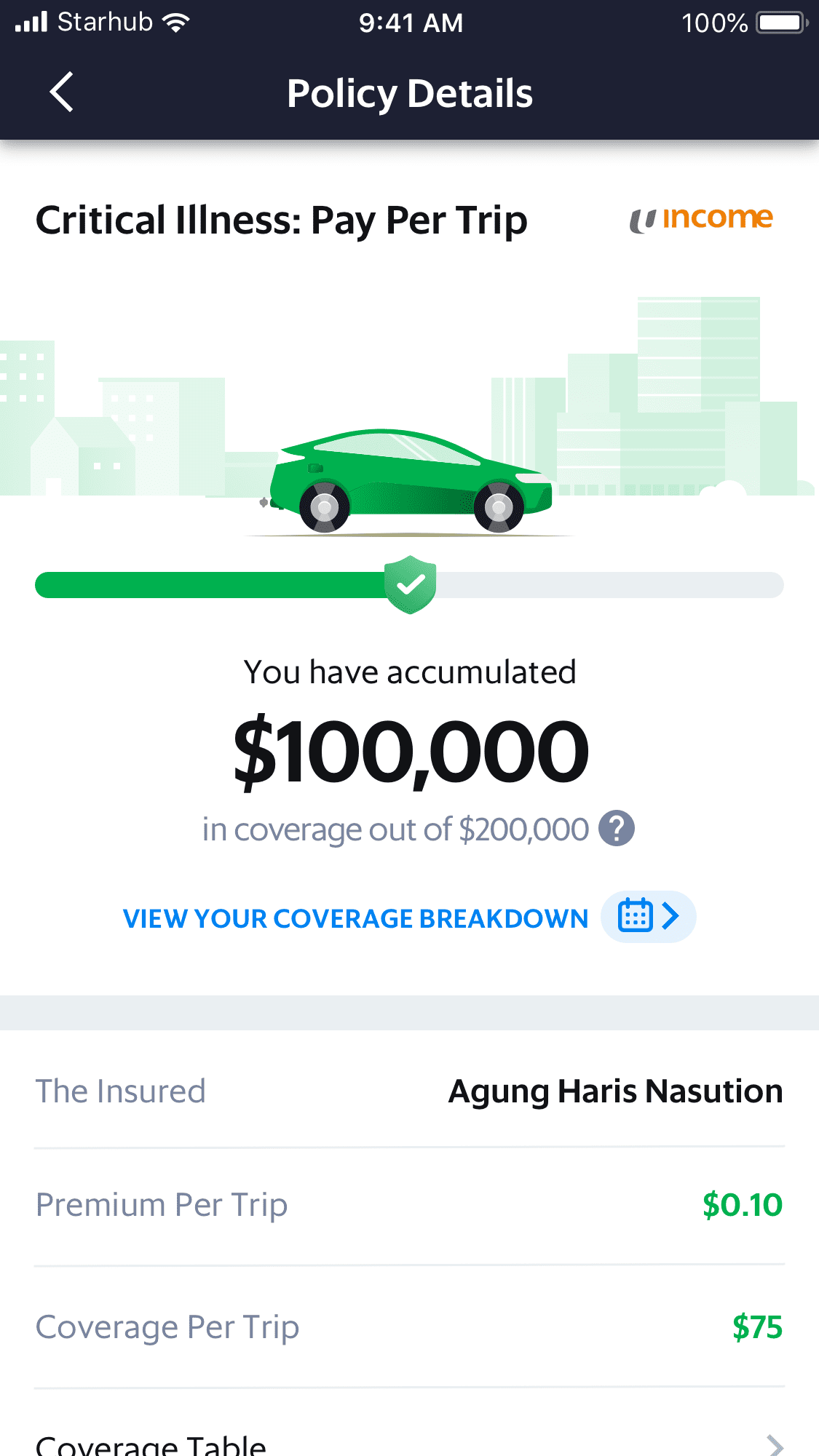 Go to Grab Driver App

Select More and click on GrabInsure

Sign up for GrabInsure Critical Illness: Pay Per Trip and choose your insurance premium

Start driving to begin accumulating coverage!
Contact NTUC Income Customer Service at +6567881777 (Mondays to Fridays, 8.30am – 6.30pm, excluding public holidays).
You can also call the Grab Customer Experience team at +6566550005

Important Notes
This is only a product information provided by us on behalf of NTUC Income Insurance Co-operative Limited ("NTUC Income"), and shall not constitute an advice of the suitability of such product. You should seek independent advice from a qualified advisor where in doubt. Buying health insurance products that are not suitable for you may impact your ability to finance your future healthcare needs.
This insurance policy is underwritten by NTUC Income, and is distributed by GrabInsure Insurance Agency (S) Pte. Ltd. as the authorised agent. GrabCar Pte. Ltd. is the Master Policyholder of the Master Policy issued by NTUC Income for your benefit as the insured member. The precise terms, conditions and exclusions are specified in the Master Policy.
Upon your successful opt-in as an insured member under the Master Policy, the relevant Certificate of Insurance along with the Statement of Coverage shall be made available to you via Grab Driver App after you have completed each trip.
Protected up to specified limits by SDIC.