When you think of delicious gourmet cakes in Kuala Lumpur, one of the first brands that come to your mind will be Secret Recipe. Secret Recipe was founded in 1997 and has since grown to one of the fastest growing lifestyle cakes and cafe chain. Conveniently located in prime urban locations and shopping malls, over 440 cafe outlets can be found from Malaysia to the Maldives! Today, Secret Recipe hosts multiple types of cuisine in their cafes, from Asian Classic to Western-style meals and pasta. However, today we want to focus on their delicious creamy gourmet cakes and recommend the flavours to you!
Secret Recipe has a wide variety of choices of cakes and we have categorised them into 3 different types of cakes you might be looking for: Square Cakes, Cheese Cakes and Chocolate and Fresh Cream Cakes. Within these categories, there are regular and premium choices within to suit a variety of flavour requests!
The design of square cakes is mainly for individual servings with the same rich taste that Secret Recipe is famous for. Some of the top flavours that they boast are the Chocolat Au Lait and Red Velvet Supreme. The Chocolat Au Lait is a simple Swiss milk chocolate mousse. It is coated with a generous Belgium chocolate coverture to give that initial taste of sweetness before tasting the delicious layer of soft chocolate sponge. Red Velvet Supreme is Secret Recipe take on this classic flavour, where the moist, vibrant red sponge is layered with premium raspberry and cream. It is finished off with raspberry glaze on the top of the cake to give the perfect symphony of sweet and sourness for the perfect little treat.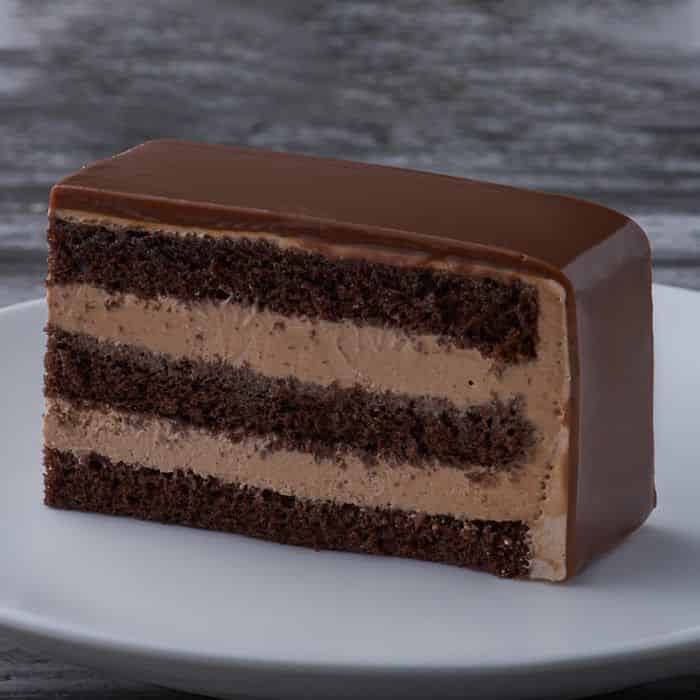 The classic cheesecakes are next on our menu. In a common cheesecake, the main ingredient, cheese, form the thickest layer consisting of a mixture of soft, fresh cheese. It is accompanied with a crust or base then may be made of crushed cookies, graham crackers, etc. Secret recipe certainly has you covered for your cheesecake cravings with their New York Cheese, Oreo Cheese and the premium Hokkaido Triple Cheese. The good ol' classic New York Cheese comprises of 2 main parts: baked soft creamy cheese and the chocolate cookie base. The Oreo Cheese is made of frozen cream cheese with a lot of crushed Oreos in the layer of cream and the base of the cake. Lastly, the Hokkaido Triple Cheese from Secret recipe's premium selection can be described as light, fluffy and simply delicious. Made of 3 types of premium cheese, this magical combination will surprise you with its fluffy appearance packing a unique taste that bursts with flavours.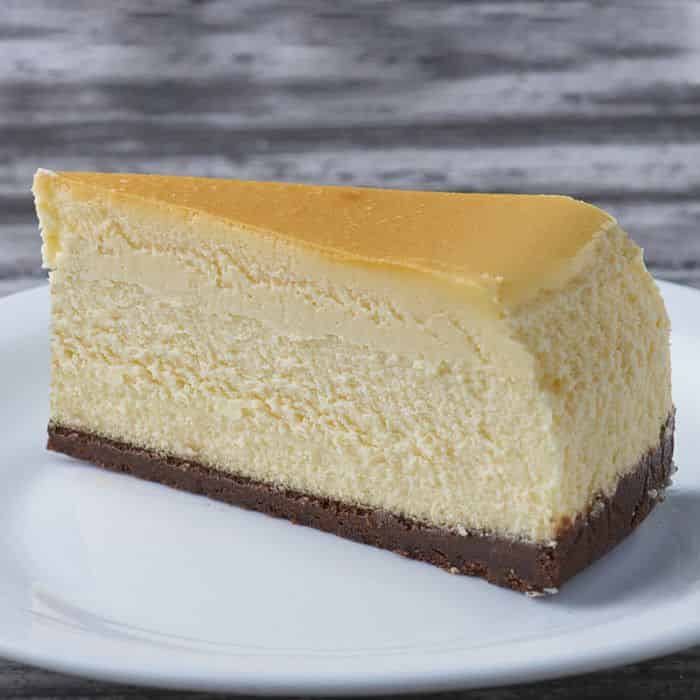 Chocolate and Fresh Cream Cakes
Lastly, the delicious Chocolate and Fresh Cream Cake segment! If you are not a big fan of cheesecake, this is the segment for you. The versatility of chocolate and fresh cream allows other ingredients like fruits or toppings to blend harmoniously in one serving. Their top flavours include Chocolate Banana, White Choc Macadamia and the premium Absolute Chocolate. Chocolate Banana contains loads of banana slices on a bed of chocolate cream. It is accompanied by chocolate sponge cake and coated with melted homemade chocolate. The White Choc Macadamia is a delicious combination of freshly roasted macadamia nuts and rich, creamy vanilla filling coated with white chocolate on the top.
The premium Absolute Chocolate is an absolute must-try for every chocolate cake lover! The fine and intense cocoa aroma are developed carefully from the Maracaibo cocoas enhanced with exclusive noble-grade cocoa beans. The delightful texture of the crispy croquantine is enveloped in a dark cocoa sponge and layered with velvety chocolate cream. There are mini chocolates embedded from the base to the chocolate cream. Finally, the cake is coated with bittersweet dark chocolate ganache. This serving of Absolute Chocolate is fit for even the most discerning chocolate enthusiast and might be the pinnacle of the chocolate cakes served in Secret Recipe.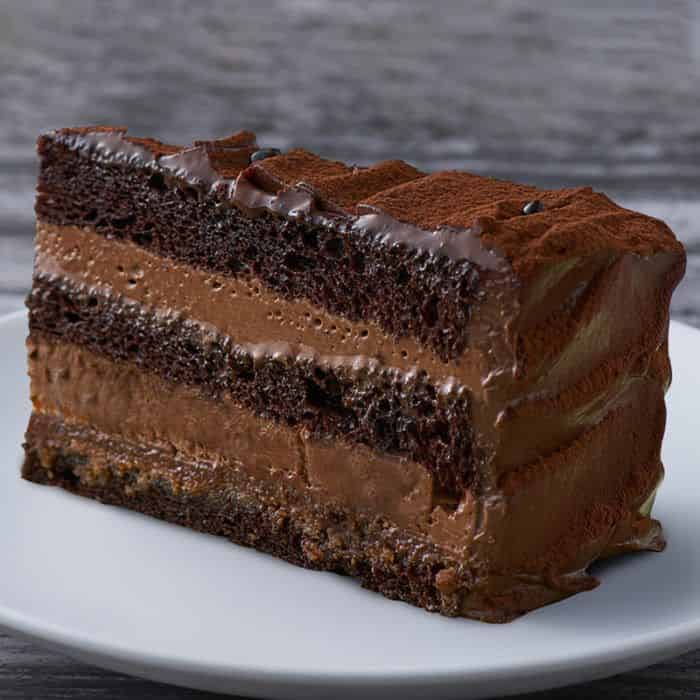 If you are looking for gourmet cakes whether round or square, chocolate or cheesecakes, Secret Recipe has you covered with their wide selection of cakes. What's even better is that cakes described above are available on GrabFood's Secret Recipe delivery service. Simply open the GrabFood application and search for the nearest Secret Recipe store near you. With just a few clicks, enjoying a treat has never been easier for you!
Get the story behind Malaysia's fave CNY dish, where to find the best Yee Sang and how to do the prosperity toss right.
Read More »
Where to find the freshest, tastiest poke bowls in KL — from tuna to tofu.
Read More »
Looking for the best street food in KL? Get into these delicious international faves, right now.
Read More »