With a mind-boggling array of pizzerias here in Malaysia, it can get a little hard making a decision. Fret not! GrabFood has thoughtfully curated a diverse selection of pizzerias and their amazing offerings so that ordering pizza is a breeze. Whether it's the much-loved Hawaiian pizza or the timeless pepperoni pizza, GrabFood's fast food delivery service ensures you get freshly made pizza hot from the oven delivered right to your doorstep!
With our food delivery app, you are able to select from an extensive menu of delicious pizza choices that'll have you wanting to try them all.
For those who prefer all-time favourites, you can always count on flavours such as the Hawaiian, Pepperoni and Margherita. If you're feeling a little more adventurous, try out pizzas with interesting toppings such as roast duck, beef rendang and smoked salmon and prepare yourself for a pleasant surprise.
With the classics as well as the new, you're sure to find something that fits your palate!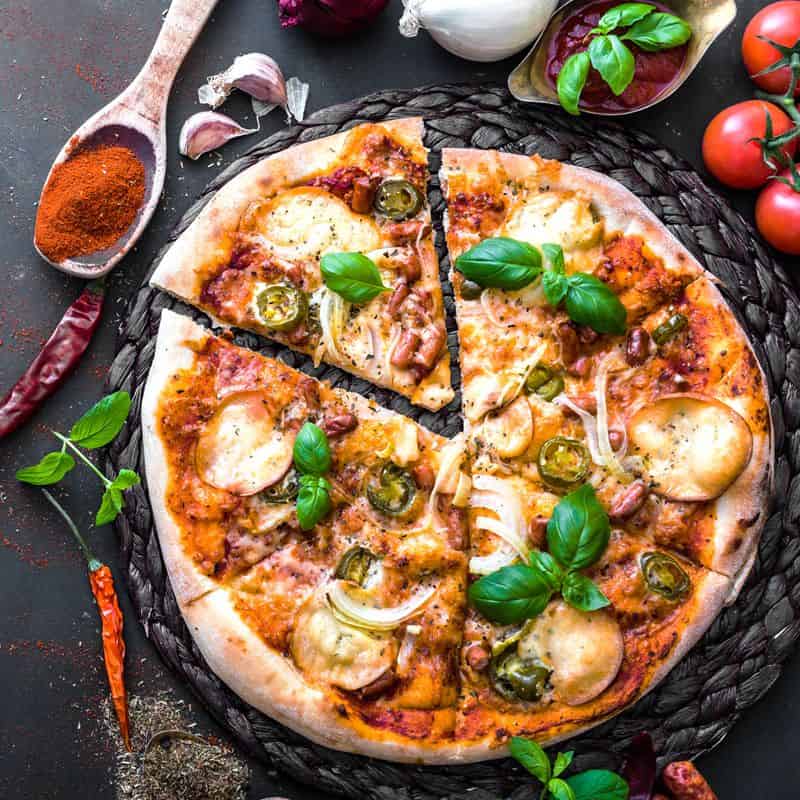 Local favourites: Pizza Edition
We know how much Malaysians enjoy their pizza. After all, pizza is often the go-to food for many celebrations, get-togethers or simply just a filling snack. Here are some local favourites that might resonate with you:
Hawaiian Pizza: A perennial favourite, succulent pieces of turkey ham and sweet juicy chunks of pineapple are topped on a bed of tangy tomato sauce.
Pepperoni Pizza: A classic, the American-style pizza comes loaded with smoky pieces of sliced pepperoni sausage and mozzarella cheese.
Margherita Pizza: With ripe cherry tomatoes, savoury mozzarella cheese and fresh basil on top of a tomato base, this simple pizza packs a whole lot of flavour.
Order from GrabFood today!
Explore the GrabFood app and discover an assortment of pizza delivery places dedicated to serving you the best they have to offer.
Pezzo, Pizza Cottage, Vivo Pizza, Mikey's Original New York Pizza and Canadian 2 for 1 Pizza are some notable dining options worth checking out, but the list does not end there.
What are you waiting for? Order your pizza with our food delivery app today!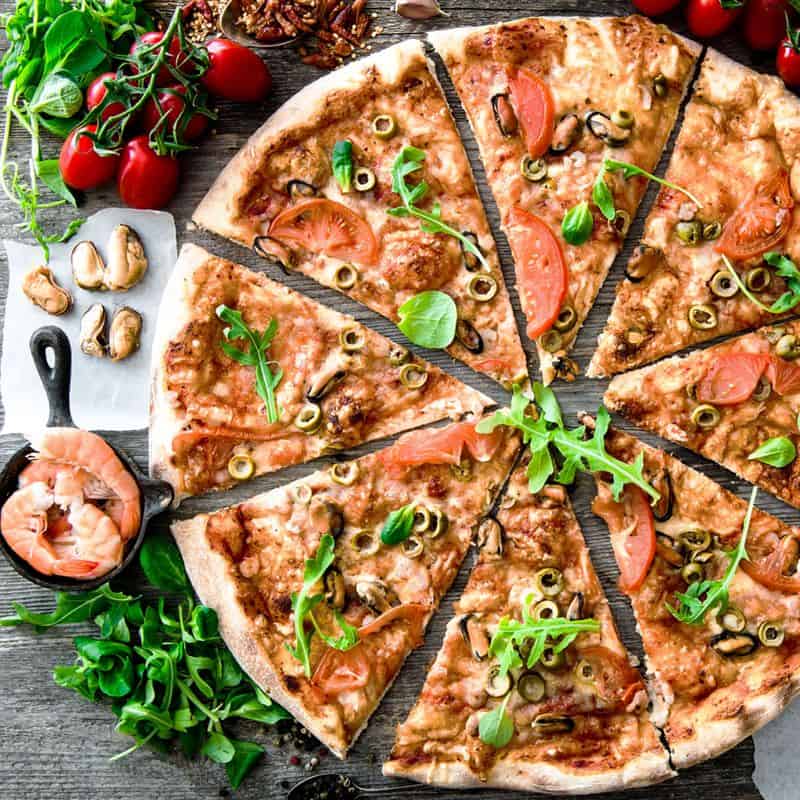 Share the (pizza) love with GrabFood
Pizza brings people (and tummies) together and enjoying your favourite pizza with family and friends is as easy as a few simple taps on your phone. Download the GrabFood app and simplify your pizza delivery experience today. Ordering a pizza has never been so effortless.
Get the story behind Malaysia's fave CNY dish, where to find the best Yee Sang and how to do the prosperity toss right.
Read More »
Where to find the freshest, tastiest poke bowls in KL — from tuna to tofu.
Read More »
Looking for the best street food in KL? Get into these delicious international faves, right now.
Read More »