McDonald's has been a big part of our lives, being a mainstay in the birthday parties when we were young and late-night suppers when we are older. However, in the recent decade, the emergence of choosing healthier food has a lot of people joining the healthy bandwagon. Fast food restaurants like McDonald's has been providing healthier fast food options to keep up with the trend ever since. McDonald's has made the nutritional information known and it is actually possible to pick a combination that is under 500 calories to debug the myth that fast food is a high caloric affair. Did you know that a large serving of the world-famous French Fries (463kcal) is almost equivalent to a Double Cheeseburger (443kcal)?
Here are our top 5 picks for McDonald's meals that are below 500 calories which are conveniently available via Grabfood's Mcdonald's delivery service: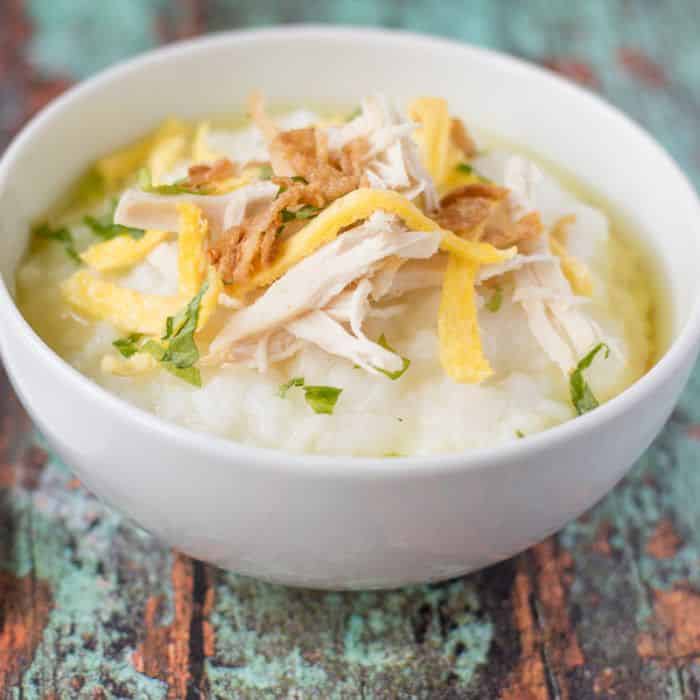 Move aside Big Breakfast, health-conscious consumers are now looking for a breakfast that is not only filling but also compact and not messy. Enter the Chicken Porridge by McDonald's! This take on a local comfort food has juicy chicken strips in porridge and is garnished with spring onions, sliced ginger, fried shallots and diced chillis. This light yet filling meal is guaranteed to leave you energized and seize the day! Pair it with a Corn Cup and Water to still achieve the goal of being below 500 calories in a McDonald's meal.
Calories Count:
Bubur Ayam McD: 193kcal (Small), 297kcal (Large)
Corn Cup: 66kcal (Small)
Water: 0 kcal
Face it, healthier choices means forgoing the things that are unhealthy we love. However, McDonald's has found a way to serve the same delicious chicken patty in a healthier way. Notice the chicken served is grilled, not fried, and this drastically lowers the calorie count. It is made with a delicious grilled chicken thigh, lettuce, smoky chargrilled sauce in between a toasted sesame seed bun. Accompany it with a corn cup and avoid sugary soft drinks to keep the calories count under 500.
Calories Count:
Grilled Chicken Burger: 409kcal
Corn Cup: 66kcal (Small)
Water: 0 kcal
These classic golden nuggets are hands-down both convenient and delicious. The combination of the crispy skin on the outside and tender boneless chicken breast on the inside would leave you wanting more. This is perfect for you if you are looking for a meal to go and can be conveniently consumed with your favourite dip. Pair it up with a Corn Cup and bottled water to have your daily nutritional intake with lower calories. Remember the maximum combination you can go for is 9pieces with a Corn Cup with the calculations below.
Calories Count:
Chicken McNuggets: 183kcal (4pcs), 274kcal (6pcs), 411kcal (9 pieces)
Corn Cup: 66kcal (Small)
Water: 0 kcal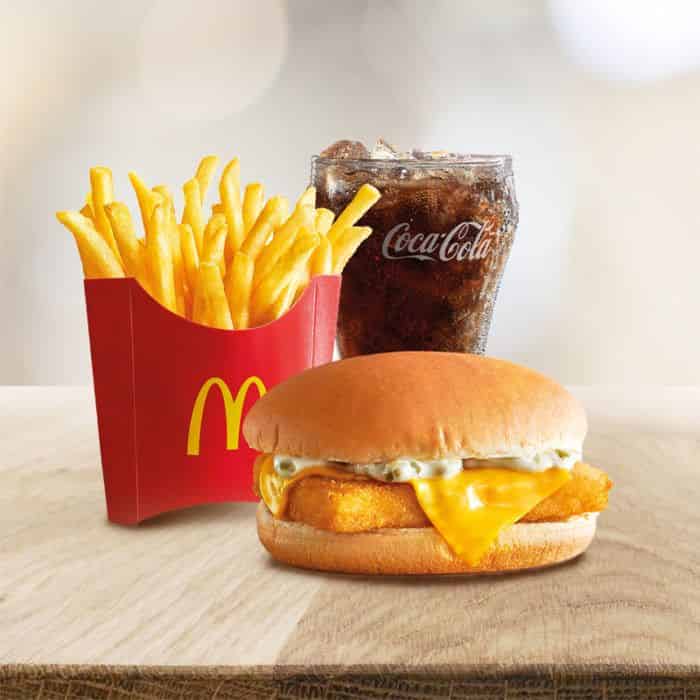 Yes, you saw it right, one of the classic burgers that McDonald's have perfected is on this list! The Filet-O-Fish itself is a burger that has a low-calorie count and when paired with the right sides and drink, you can enjoy a healthy meal without the guilt. A perfectly battered and fried golden brown fish filet, cheese slice and tangy tartar sauce between soft steamed buns will leave you wanting for more. Pair it with the corn cup and bottled water for a healthy meal.
Calories Count:
Filet-O-Fish Burger: 325kcal
Corn Cup: 66kcal (Small)
Water: 0 kcal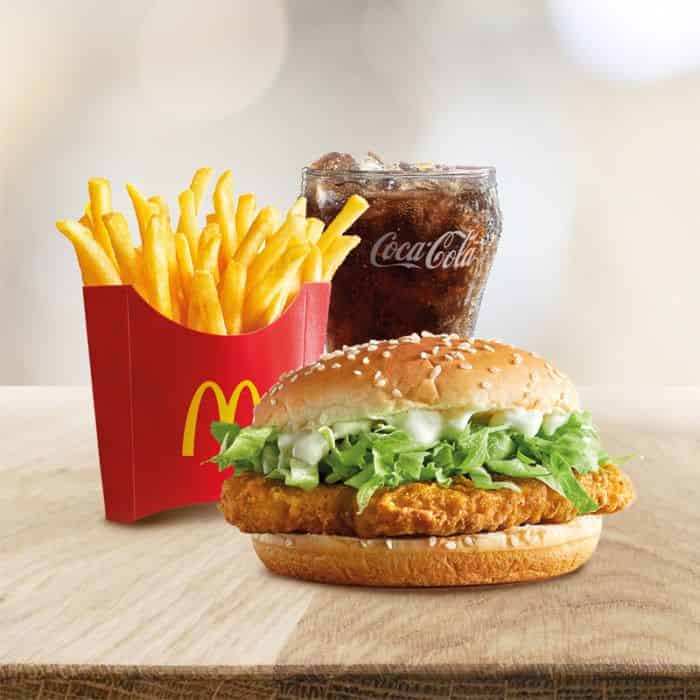 Another McDonald's classic can be enjoyed healthily as well, the classic McChicken Meal! Its wholesome great taste, made possible with tender chicken patties, greens and mayonnaise, it grants you 14.5 grams of protein each serving. Again pair it up with a healthy side of corn as well as bottled water to achieve your goal of 500 calories every meal!
Calories Count:
McChicken Burger: 393kcal
Corn Cup: 66kcal (Small)
Water: 0 kcal
That is our top 5 picks for healthy McDonald's Set meals under 500 calories. Notice that the sides do not include our golden French Fries or soft drinks? These sides and sugary drinks are the main reason why typical fast food meals hold high calories. With a few tweaks, you can still enjoy the goodness from McDonald's and be happy that you are eating healthily! With the Grabfood application today, ordering a meal below 500 calories has never been easier with Grabfood McDonald's delivery service. Try it today!
Get the story behind Malaysia's fave CNY dish, where to find the best Yee Sang and how to do the prosperity toss right.
Read More »
Where to find the freshest, tastiest poke bowls in KL — from tuna to tofu.
Read More »
Looking for the best street food in KL? Get into these delicious international faves, right now.
Read More »