We've long been told that breakfast is the first and most important meal of the day, but when beating the morning traffic is your goal, taking the time to eat a leisurely breakfast while catching up on your emails can seem a little far-fetched. You may be wondering: "What are the good breakfast places near me?", "Which breakfast café in KL is open bright and early in the morning?", or "Where can I find the best breakfast in KL?" Lucky for you, we've put together a list of places that will help you start your day right. Whether you're looking for a reliable kopi cham and kaya toast, a comforting plate of nasi lemak, a superfood breakfast salad or a full-on #eggfast, you're in good hands.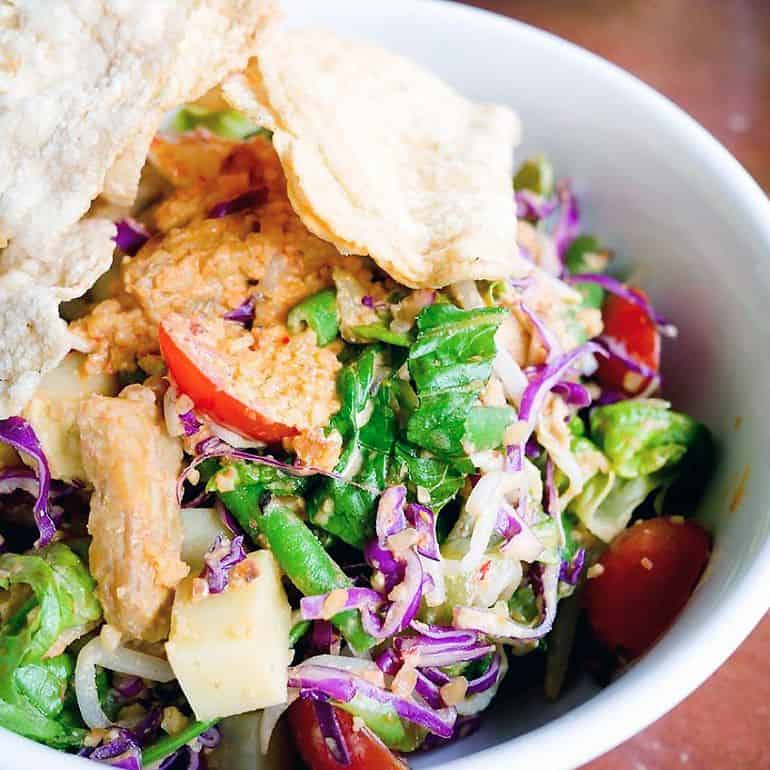 One whiff of the rustic loaves and pastries from Huckleberry, and you know that you're in for something special. As a local artisan bakery, Huckleberry takes pride in its process of bread-making: here bread recipes are researched, trialled and tested for months on end before they earn a place on the menu. Baked fresh daily on the premise, this breakfast place in KL is where bread fanatics are spoilt for choice when it comes to morning toast. The artichoke and spinach grilled sandwich and tuna melt toastie are both noteworthy for those who need a sourdough fix — crusty and perfectly toasted on the outside, filled with creamy artichokes or tuna salad on the inside, and oozing with cheese — who can say no to that? If you're feeling virtuous, Huckleberry's Superfood Salad is tossed with raw organic honey mustard dressing and packed with an assortment of greens, fruits and grains, all topped with an omega nut and seed mix. Now that's a breakfast salad worth waking up for.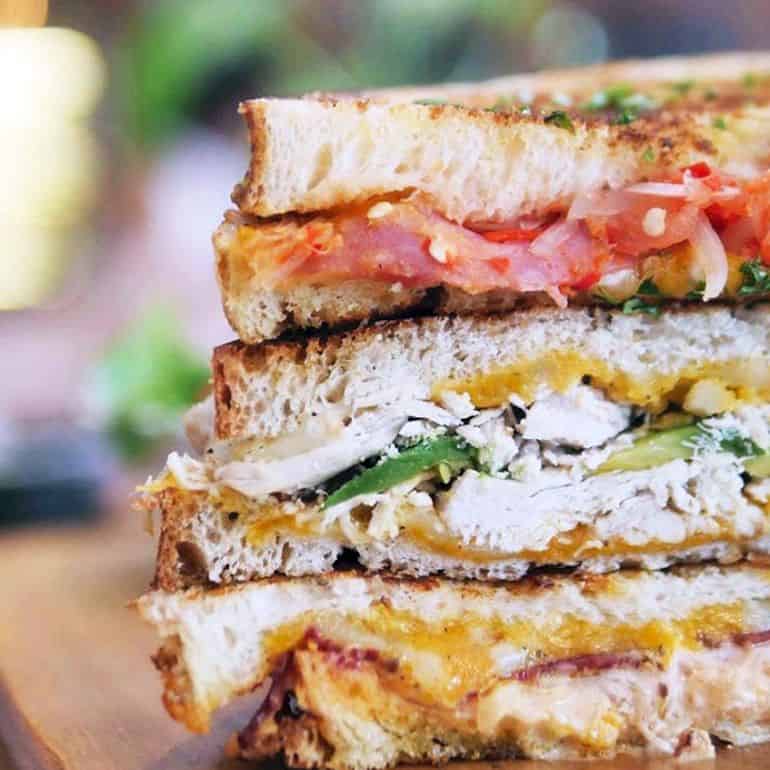 Pricing: from RM20 for a sandwich or salad
Address: 2G and 4G, Jalan Medan Setia 2, Plaza Damansara, Damansara Heights, 50490 Kuala Lumpur
Phone number: 03-2098 7933
Opening hours: Monday: 7.30am–11pm; Tuesday to Thursday: 7.30am–midnight; Friday to Sunday: 7.30am–1am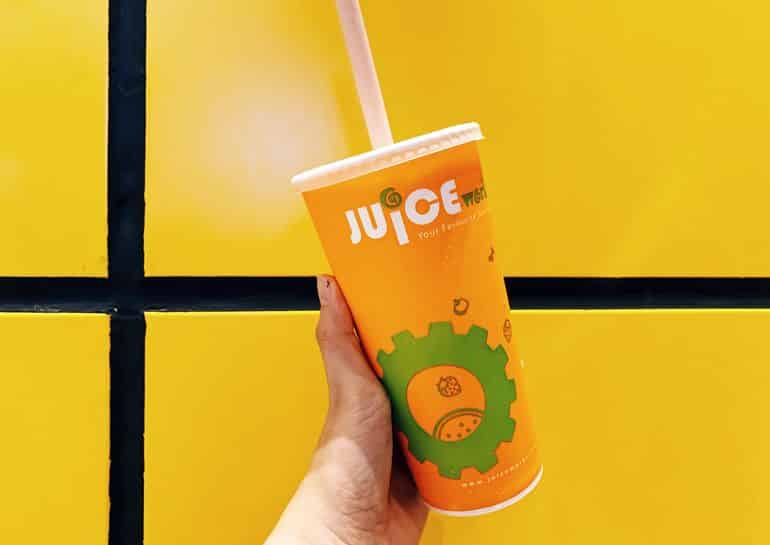 So you've had an energetic start to the day and you're looking for a post-workout refuel? Juice Works solves the dilemma of finding a good breakfast in KL without overloading on calories. The Power Meal Smoothies are designed to be a healthy breakfast alternative and a guilt-free treat, made with a low-fat base of mixed berries yoghurt, mango yoghurt, mango passion yoghurt or vanilla ice cream. Made fresh to order, all smoothie options come with benefits of their own. The Dragon Sparkle, with red pitaya (dragon fruit) and passion fruit, is rich in antioxidants and helps promote healthy skin. If you want an energy boost, the Banana Blast Off smoothie works wonders as a meal replacement and is packed with fruit muesli, bananas and strawberries. Get more bang for your buck with the "power" size, which costs only around RM1 more than the "midi" but delivers 150 millilitres more goodness to keep you feeling comfortably full for longer. With over 10 outlets scattered across Klang Valley, you know there's always a healthy breakfast option nearby.
Pricing: from RM12 for a smoothie
Phone number: 03-9226 9256
Opening hours: Monday–Sunday: 10am–10pm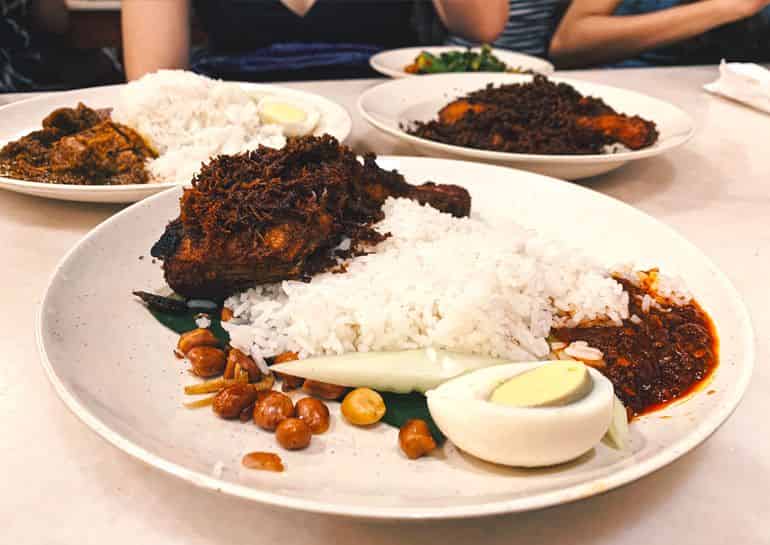 Village Park's nasi lemak needs no introduction. Even the fussiest nasi lemak aficionados can't argue with the fact that this nasi lemak powerhouse serves one of — if not the — best breakfasts in Kuala Lumpur. Known for its notorious queues and the lack of parking spots in the neighbourhood, you'll be able to enjoy this true Malaysian breakfast better when you're away from the heat and noise (here's where GrabFood steps in). What makes Village Park's rendition of this Malaysian classic, the breakfast of champions? The balance of fluffy grains with the aroma of santan and pandan, fragrant sambal that's not too spicy nor too sweet, and the centrepiece — a large, universally loved fried chicken leg. Sorry not sorry, chicken breast and chicken wing lovers. If you love your rice, like pretty much every Malaysian out there, the option to "tambah nasi" is not to be missed. Trust us, you're gonna want it.
Pricing: from RM15 for a meal with drink
Phone number: 03-7710 7860
Opening hours: Monday–Sunday: 7am–7.30pm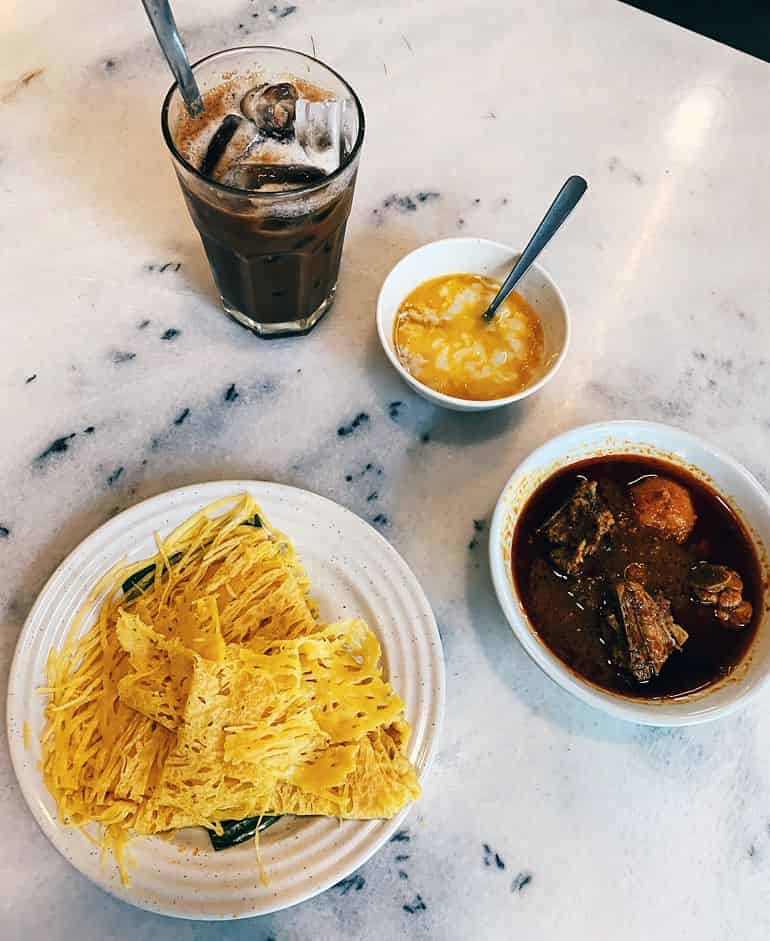 If you're looking for a cheap breakfast in KL that hits the spot, look no further than Ali, Muthu & Ah Hock. This is our pick for the quintessential kaya toast and kopi: grilled Hainanese soft bread slathered generously with kaya and butter, best enjoyed with a cup of local coffee sweetened with condensed milk. Complement this kopitiam breakfast with two soft-boiled eggs, seasoned to your preference with soy sauce and white pepper, and bam, you've got yourself a satisfying bargain breakfast under RM10. If you're in the mood for something more substantial instead, the less-known roti jala is one of our favourites. These intricate yellow pancakes have a springy texture, and are sublime when drenched in rich and fiery chicken curry.
Pricing: from RM10 for a meal
Phone number: 011-2848 1327
Opening hours: Monday–Sunday: 8am–5pm
Nam Heong Ipoh [non-halal]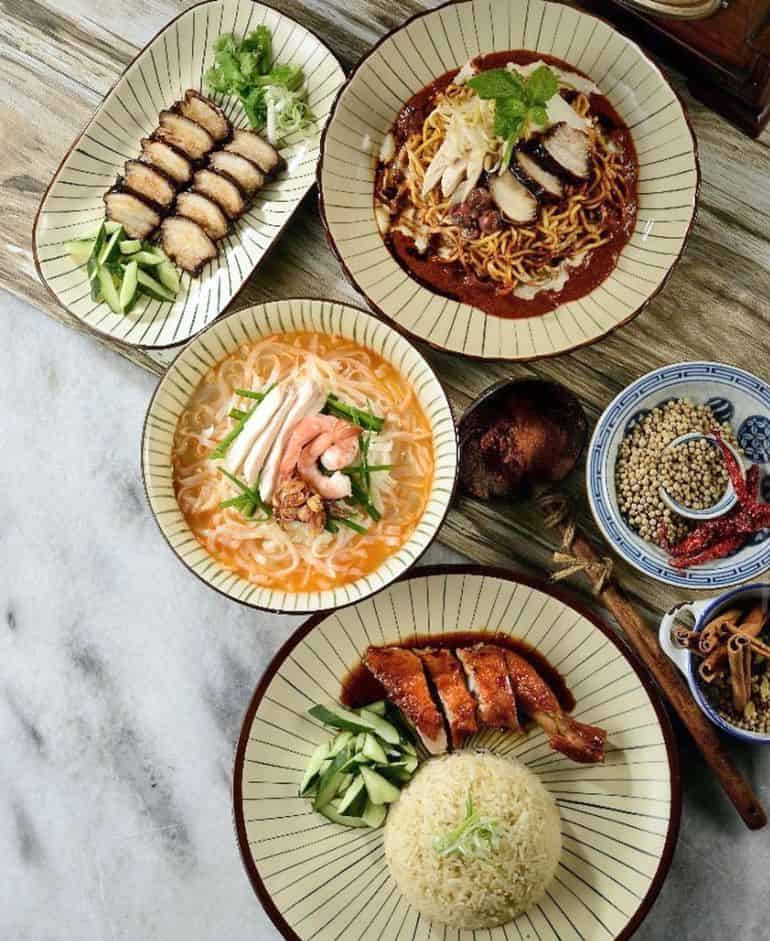 A case of morning breakfast in KL, fused with the culinary influence of one of our favourite foodie cities — Ipoh. Nam Heong's humble beginnings involve a simple coffee shop in Ipoh, dishing out buttery, delicate egg tarts and traditional white coffee. Preserving the nostalgia of Ipoh's culinary heritage through multiple outposts, Nam Heong serves up Ipoh's popular hawker delights, from classic dim sum to the irresistible chicken rice. As an institution for more than 60 years, Nam Heong Ipoh is known for its chicken hor fun for good reason: the combination of robust broth and slippery rice noodles gets two thumbs up from us. Don't forget the essential companion of crunchy bean sprouts for that extra oomph.
Pricing: from RM15 for a meal
Phone number: 03-9226 6321
Opening hours: Monday–Sunday: 10am–10pm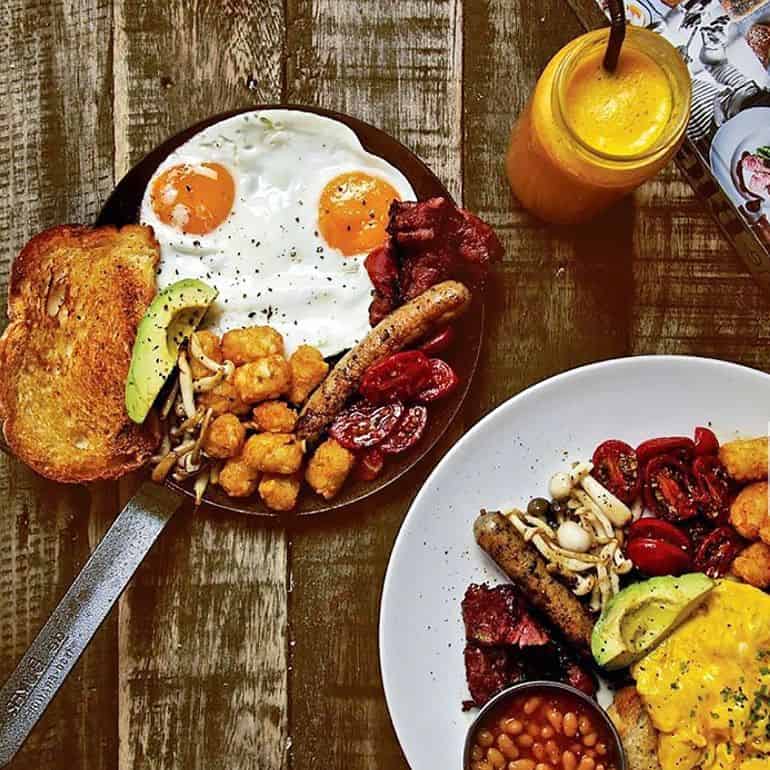 Brunches are usually a weekend affair, but who says you have to wait? Satisfy your cravings at Plan B, where the menu items are playful puns (cue our favourite: You Had Me at Halloumi). Kick-start your day by feasting on the typical big breakfast, aptly named Good Morning, Sunshine, with chicken sausages, beef bacon, sautéed kale, cauliflower tater tots, baked beans, mushrooms and of course, eggs. Did we mention the eggs here are organic and you can choose the way you'd like them to be prepared — scrambled, fried or soft-cooked, onsen-style? Alternatively, the Plant-powered Platter is a serious mood booster for vegetarians, featuring Tunisian spiced eggplant, chickpeas, roasted pumpkin and grilled tomatoes with Turkish toast. Dreamt of pancakes for breakfast last night? There's no lack of creativity here. A dish of Rise & Shine Pancakes is a sight to behold — golden pancake stack, mixed berry compote, home-made granola and earl grey syrup.
Pricing: from RM30 for a meal
Phone number: 03-6205 5318
Opening hours: Sunday–Thursday: 10am–11pm; Friday–Saturday: 10am–midnight

HUNGRY FOR MORE? 
You're going to want a great coffee with that…
Sourdough, pastries and brownies, oh my: great bakeries in KL
Do you know these foodie gems in Sri Petaling?
Who wants cake?