Dotted all over KL are bakeries that serve up both the classic and the creative, from traditional loaves to experimental sourdough bakes to completely wacky creations that you've never heard of — but definitely need to try. You'd be hard-pressed to name the single best bakery in KL when there are so many great establishments, with independent artisanal bakers sitting side-by-side with the city's most beloved chains.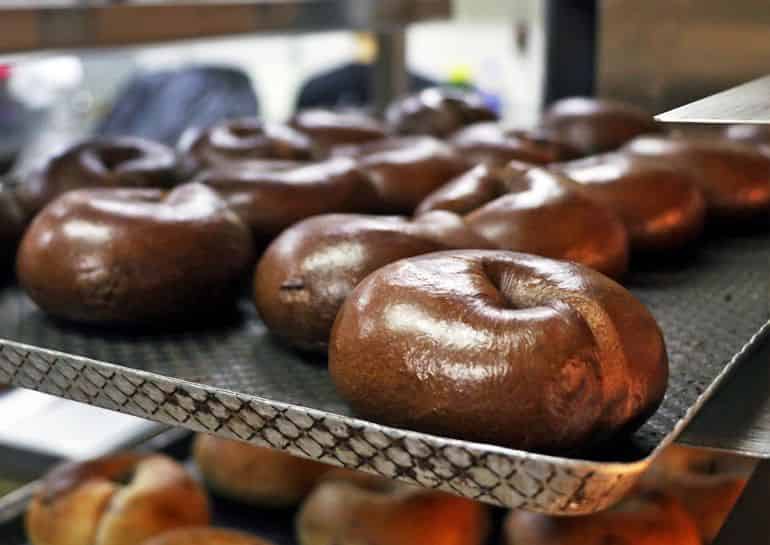 For everyday favourites: Hogan Bakery

Hogan is a bakery that caters to everyone in your family, from those who are a bit more straight-laced (we're thinking European cranberry walnut bread) to those who like to break the rules (that would be purple glutinous rice bun, and yes, the rice is inside the bun). The Hogan menu is studded with outlandish creations like the Potatie Snowman, a mantou-style bun filled with sweet potato, or the Cheesy Spring Onion Bread. But where they really shine is in their great selection of bagels. They're both visually stunning and actually delicious — try the Black Sesame, with a ring of black sesame inside, or the gooey Chocolate Bagel, or push the boat out and get the Roselle Cream Cheese Bagel.
Pricing: from RM2.65–16.91
Phone number: 03-2201 1043
Opening hours: Monday–Sunday: 10am–10pm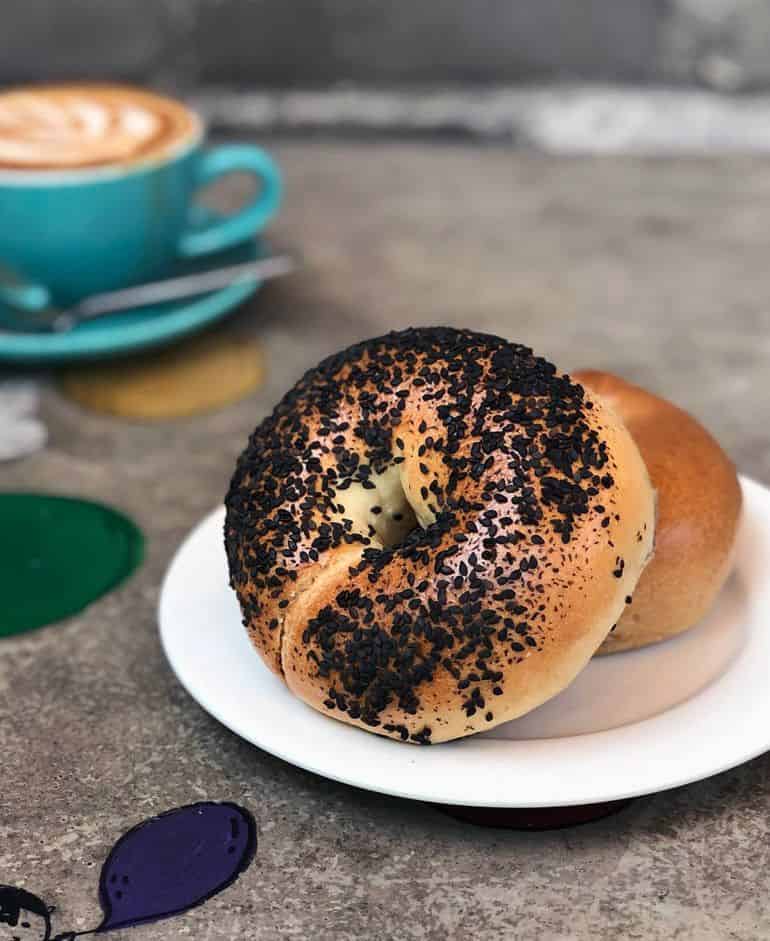 For everything sourdough: Yin's Sourdough Bakery

Sourdough has taken KL by storm, thanks in no small part to this Penang-born bakery. Yin's Sourdough Bakery started off slinging loaves of sourdough and is now a full-blown cafe with a menu full of delicious hot dishes and kefir smoothies. If you need a sourdough fix, you'll find Yin's famous bread popping up in their breakfast menu and sandwiches, or you can even order a straight-up plate of sliced sourdough.
Pricing: from RM10–25 for the breakfast menu
Phone number: 03-7496 9297
Opening hours: Monday–Thursday, Sunday: 7.30am–10.30pm; Friday–Saturday, 7.30am–11.30pm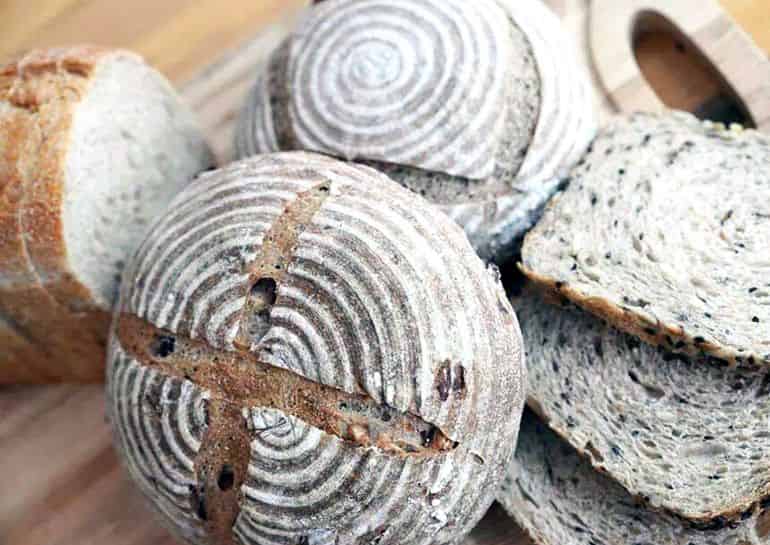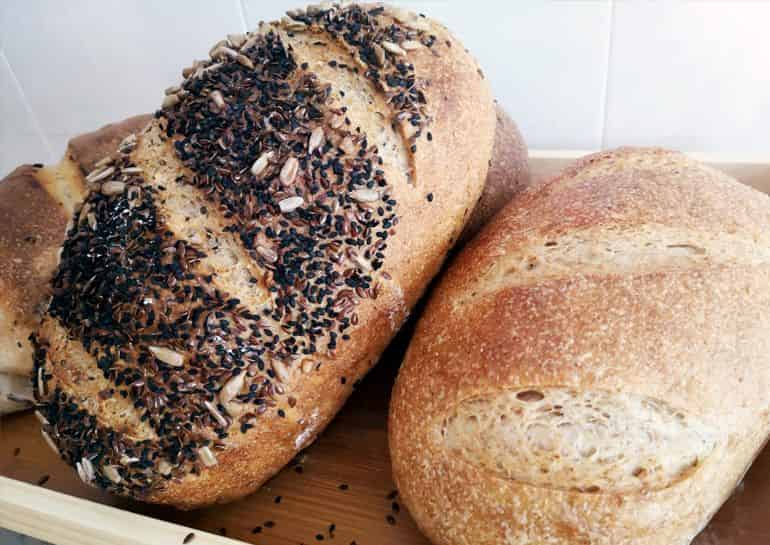 For brownie-cookie hybrids: September Bakes

There are some things in life you don't know you need until you encounter them. Like a Brookie, the crackly-edged, pillowy-centred brownie-cookie hybrid that September Bakes has brought to KL. The Brookie takes the very best elements of both desserts: the intense "chocolate-ness" of a brownie, the moreish chew of a cookie, and combines them into one inescapably delicious creation.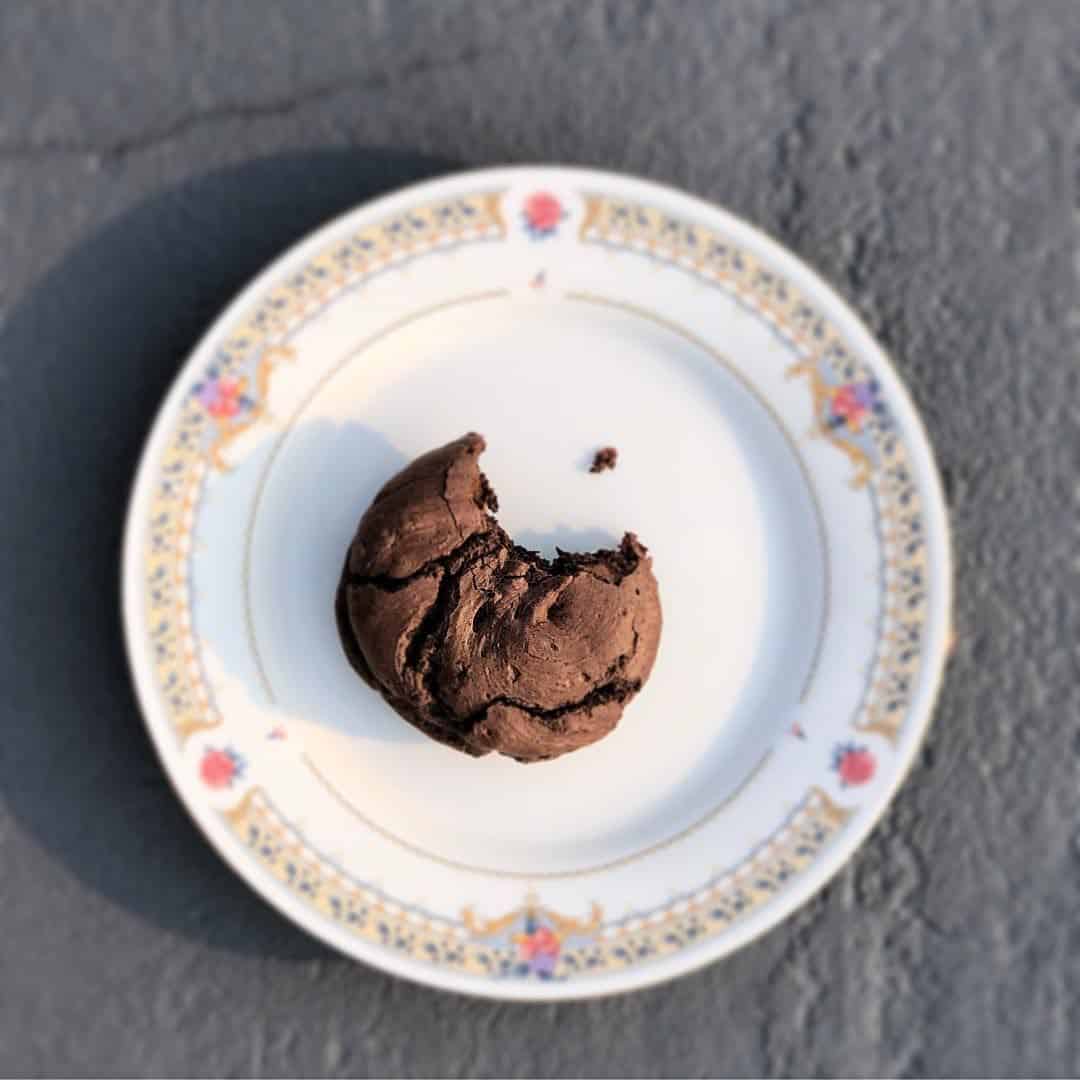 Two couverture chocolate Brookie halves are sandwiched together with one of six different flavoured fillings: chocolate for the purists, or peanut butter, raspberry, peppermint, coconut, or, our favourite, salted caramel.
Pricing: from RM8–80
Only available via septemberbakes.com and GrabFood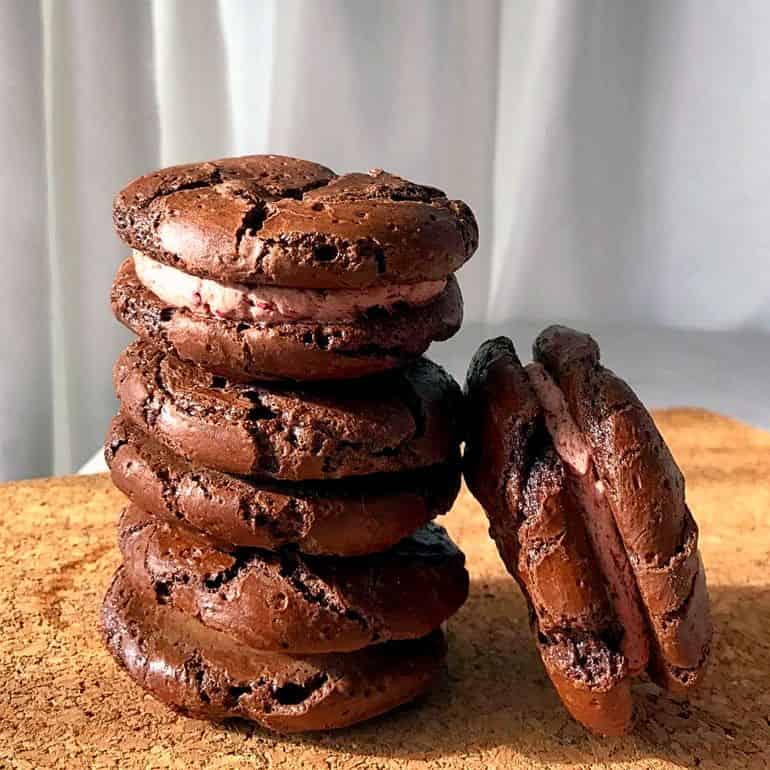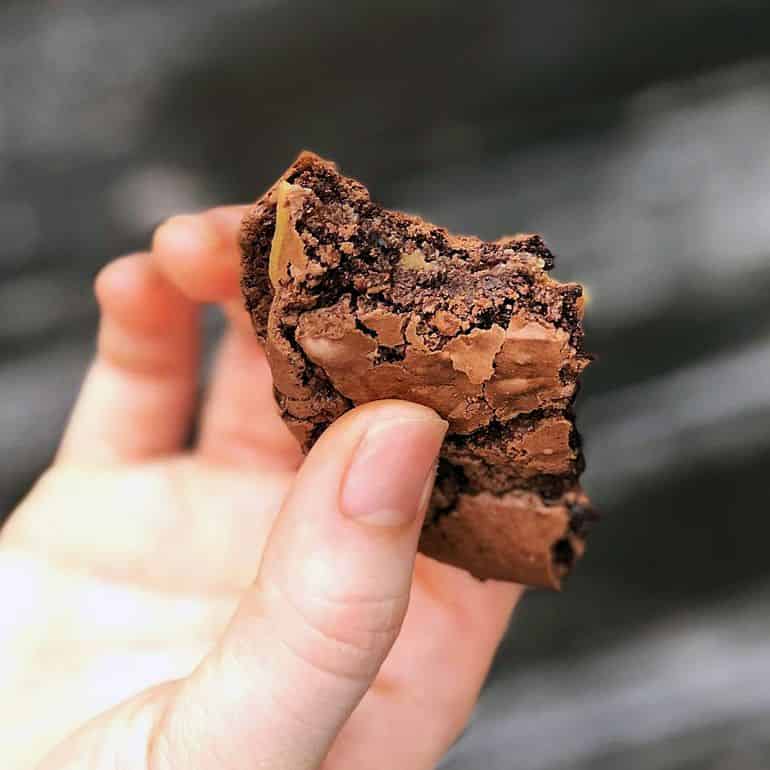 For every kind of pie: A Pie Thing

At A Pie Thing, you could conceivably eat a full meal composed entirely of pies, though we would caution you to save a lot of stomach space for dessert. They have the classic pie fillings for the purists: cheesy chicken, chunky steak and pulled lamb. Are you a bit more adventurous? Try the BBQ Chicken Mac and Cheese.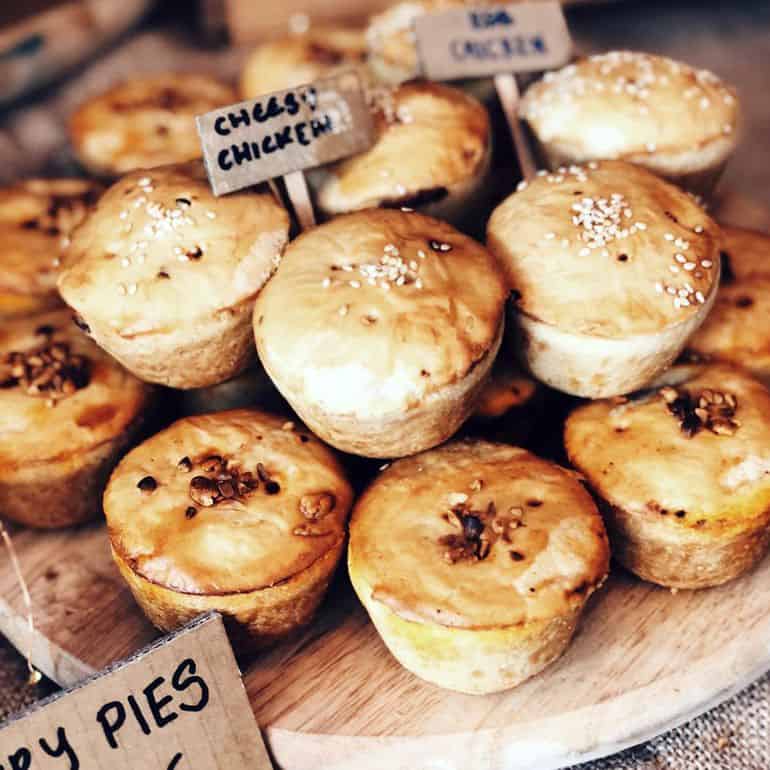 Pies come plain or topped with mushy peas, mash and gravy. And seriously, don't leave without dessert. Their signature dessert pie is The Elvis, a concoction of peanut butter, banana and dark chocolate that pays tribute to The King's favourite flavour combo. The dark horse here is really the Smores pie though, a crisp, sweet shell filled with melty, oozing chocolate (your choice of milk or dark) and topped with a layer of torched mini marshmallows.
Pricing: from RM10.50–20.90
Opening hours: Tuesday–Thursday, Sunday: 12 noon–11pm; Friday–Saturday: 12 noon–12 midnight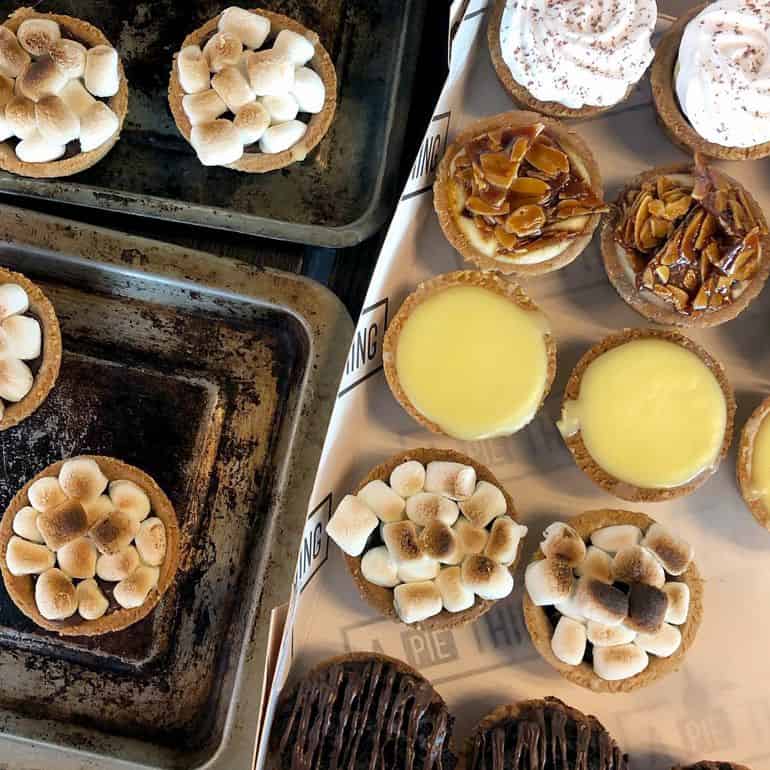 For creative croissants: HONZU

If you've ever thought the world of croissants needed a bit of innovation, HONZU is the place for you. The bakery specialises in 'creative croissants', using the flaky, buttery pastries as a base for all kinds of wild and wacky flavours. Some are expected: the dark chocolate croissant is topped in chocolate and crushed nuts, the snowy custard croissant is filled with a light, sweet custard. Then there are the more unusual menu items: garlic cream croissant, anyone? How about a tom yam cheese croissant, or a spicy matcha croissant? If you can dream it, HONZU can put it on a croissant.

Pricing: from RM4.13–6.89
Phone number: 014-228 8865
Opening hours: Monday–Sunday, 10am–10pm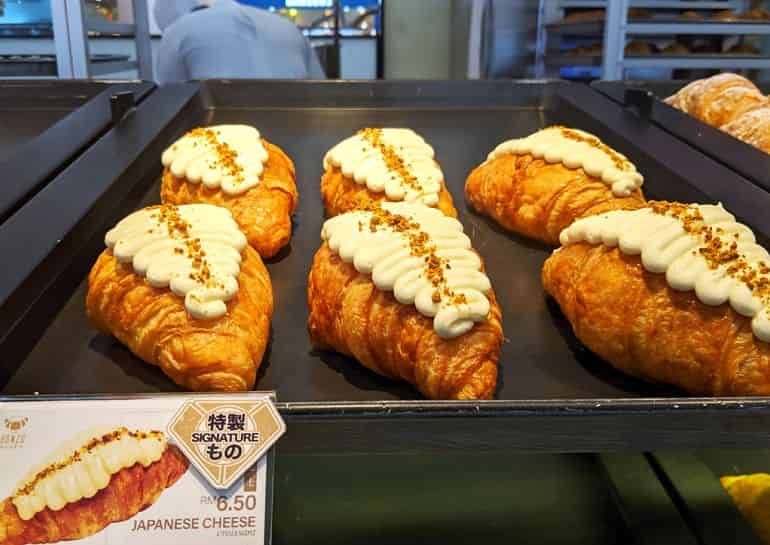 For high-end brownies: Brownies Bar by The Accidental Bakers

When you need an intense hit of chocolate, Brownies Bar should be your first port of call. These aren't your average pedestrian brownies; these are brownies for grown-ups. For an introduction to the brand, try their signature dark chocolate and get accustomed to the depth of chocolatey flavour. The Seasalt Almond brownies provide extra crunch and for a real flavour bomb, try the Durian Brownies and Cempedak Blondies, with real fruit pulp swirled into the batter. Cookie lovers, Brownies Bar has your back with chunky chocolate-laden bites. Grab a handful.

Pricing: from RM8.50–30
Phone number: 03-2110 0811
Opening hours: Monday–Sunday: 10am–10pm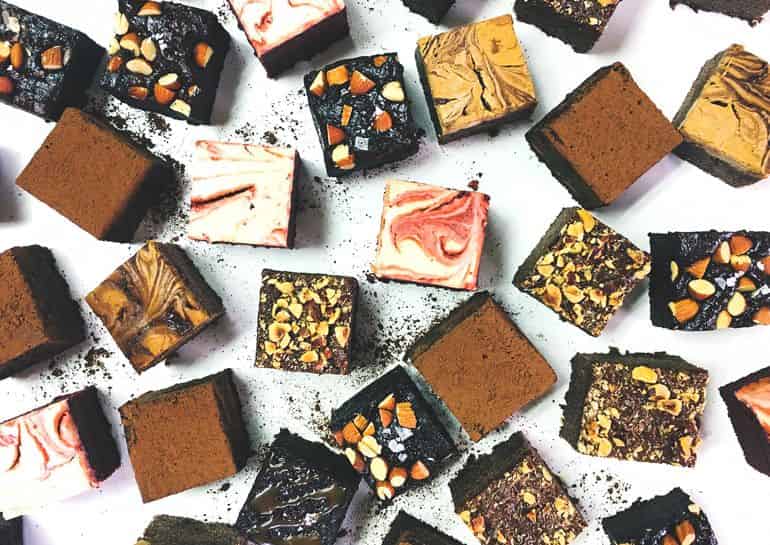 For updated classics: Ben's Bake Shop

When that carb craving hits, there's nowhere better to satisfy it than Ben's Bake Shop. They do sweet, savoury and celebration baked goods, from ciabatta to pizza by the slice, to croissants, brioches and Danish pastries. If you're after a special loaf, you'll find it here: classic sandwich loaves, sourdough, baguettes, brioche burger buns, focaccia and even Turkish flatbread. Our favourite? The sweet side of the menu — it's very hard to look past their classic almond croissant, topped with flaked nuts and powdered sugar, or their coconut caramel Danish.
Pricing: from RM3.71–20.14
Phone number: 012-376 0126
Opening hours: Monday–Sunday, 9am–10pm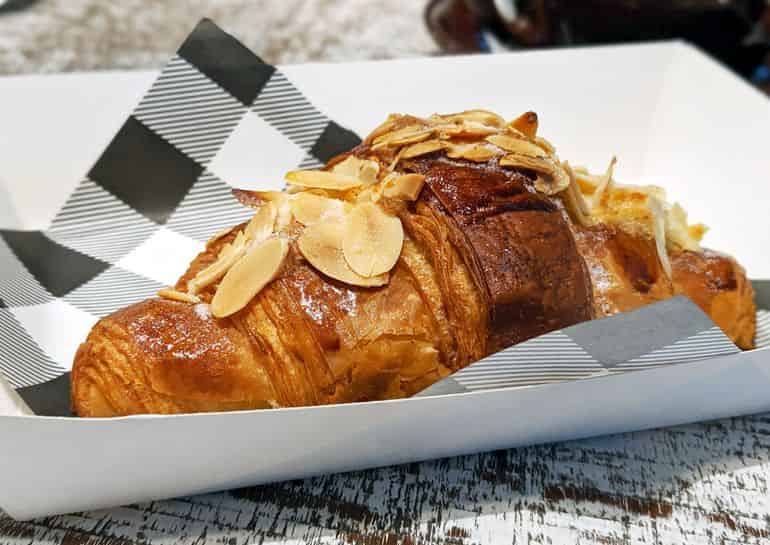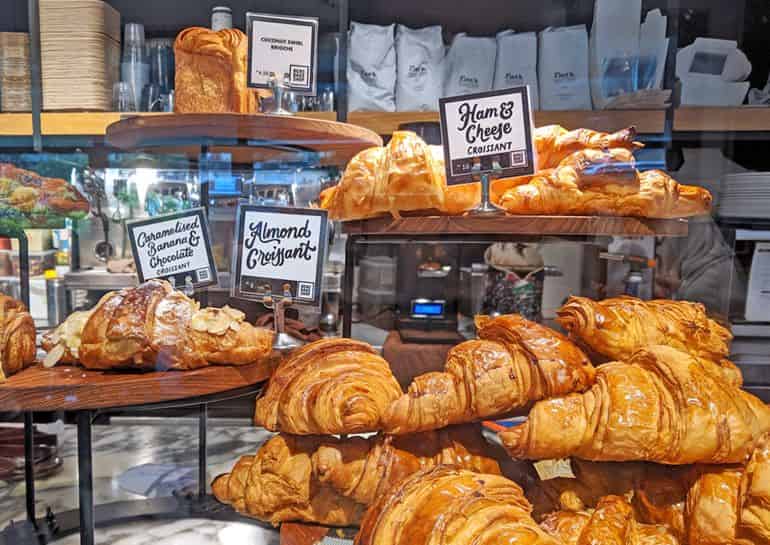 Opening hours are subject to change, so please check in with your fave bakery if you want to pay a visit!
HUNGRY FOR MORE? 
Go for the whole cake, we say… 
Is brunch your thing? Check out faves. 
Gotta have a great coffee? Head this way.
Or go cafe hopping in TTDI!