Less is more. The proof of this statement lies in the most convenient meal in western cuisine, burgers. Put together a nicely charred juicy patty, greens and cheese accompanied with BBQ sauce in between two glistening brioche bun, voila! You have a meal that you can eat at your fingertips. However, there may be a misconception that burgers and western cuisine are expensive. Fret not! We are here to break this myth and introduce to you 5 burger places in Kuala Lumpur that are both delicious and gentle on your wallet below RM30. Before we begin, we would like to have some honourable mentions on Burger Bakar, Roti Johns and Ramly Burgers that are always affordable and brings about nostalgia. Let the mess begin!
MyBurgerLab has been serving good, juicy burgers on a fresh bun since 2012. They ensure that charcoal buns are baked from scratch and patties are ground fresh daily. MyBurgerLab has a higher price that guarantees the freshness of the ingredients used. However, most of their burgers are below the 30RM price point with The Bomb, Hangover and Lab Burger. If you are looking for something spicy, The Bomb (RM29.72) will tingle your taste buds. It is made up of a cheddar beef patty, topped with onion rings, hot sauce and a sunny side up egg! If you are looking for a combination between sweet and savoury, the Hangover (RM29.72) will not disappoint you. A beef patty with mushrooms and topped off with crispy hash brown and maple syrup will leave you wanting more. Lastly, the Lab Burger (RM25.47) holds a grilled chicken patty with cheddar cheese and onion jam between 2 of the iconic charcoal buns.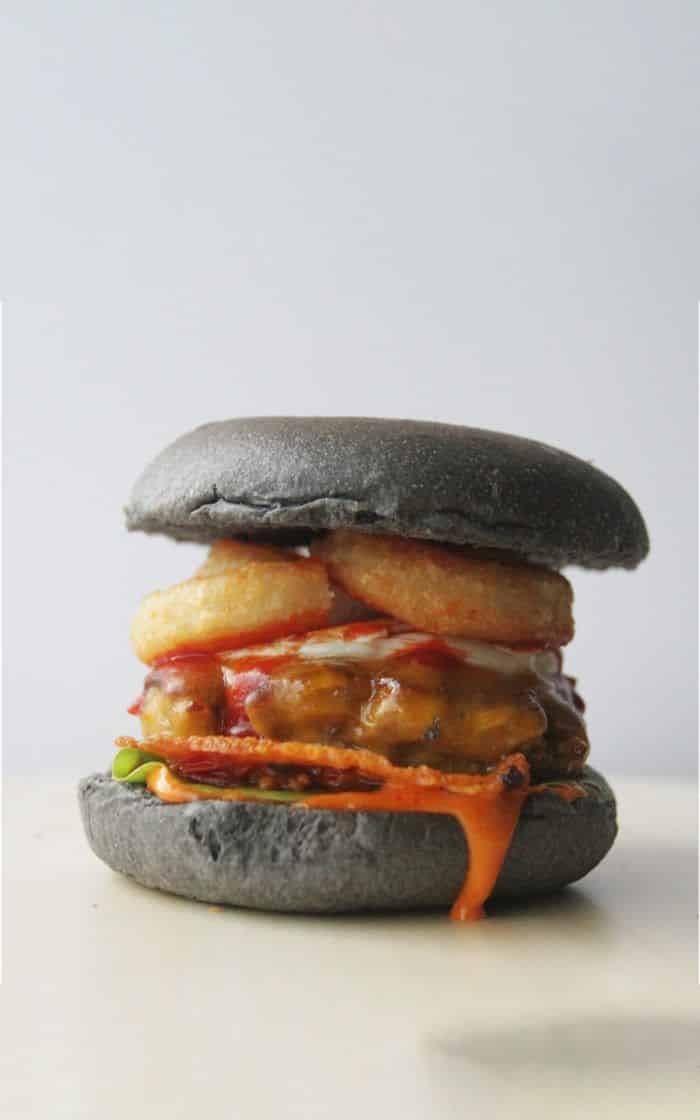 Nope, this is not the Russian intelligence agency we are familiar with. KGB is short for Killer Gourmet Burgers is well known for its juicy burgers made with passion. Their beef choices are split between Diner Burgers and Gourmet Burgers. In the Diner Burgers choices, the Animal Style Set Meal (RM24.40) includes crust seared beef patties, grilled mustard, sharp cheddar, caramelized onions and shack sauce. The KGB Spiked set meal (RM26.40) is slightly different with the same crust seared beef patties and sharp cheddar but has crispy beef bacon and KGB spicy sauce instead. In the Gourmet Burgers section, the Bash Set Meal (RM27.80) is one of the crowd favourites. It comprises of fresh beef patties, beef bacon relish, provolone cheese, caramelized onions and maple cornflakes. That's not all! If you order through GrabFood, the set meals come with a choice between 4 flavours for fries and Lemonade! Talk about a value meal below RM30!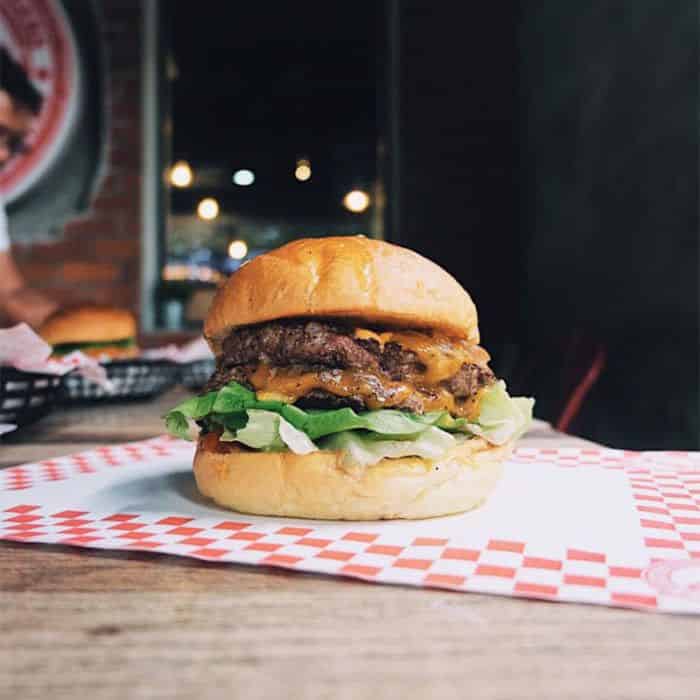 NY Burger Co is an establishment serving American Burgers and hand-cut fries at an affordable rate. Check out the NY Hamburger (RM10.99), an old fashioned hamburger bursting with greatness, made with homemade signature crack sauce, lettuce, onion, pickles and tomatoes. If you want to pamper yourself, try out the Bacon Blue Cheese Burger (RM15.99). This burger with an attitude is topped with beef bacon, caramelized onions, lettuce, tomato, pickles and their homemade famous blue cheese. You can even choose between Beef, Chicken or Mushrooms as your protein choice! This is one of the few establishments that you can add on their famous Hand-cut Fries (RM4.99) and still be below your budget of RM30!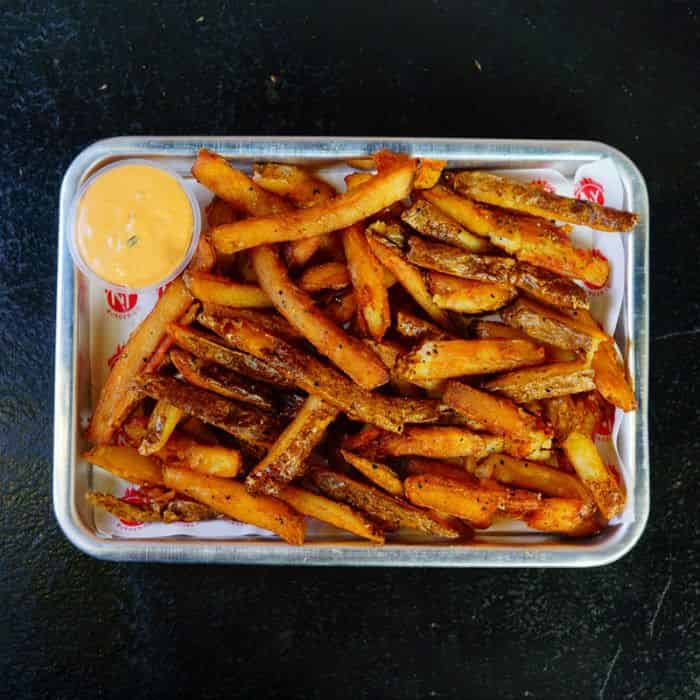 Burger on 16 is known for making their burgers from scratch with fresh Australian beef, with delectable combinations of homemade fries and sauces. Most of their burgers are below the 30RM price point. Some of their top picks are the American Classic Burger, Mushroom Swiss Burger and Inferno Chicken Burger. Their American Classic Burger (RM24.90) comprises of a grilled beef patty topped with onions, pickles, sharp cheddar cheese, lettuce and classic burger sauce. Next, the Mushroom Swiss Burger (RM28.90) is made with grilled beef patty topped with mushrooms, swiss cheese, tomato, lettuce and classic burger sauce. For those who like a bit of spice and chicken, the Inferno Chicken Burger is made up of grilled chicken patty topped with jalapeno, tomato, sharp cheddar cheese, lettuce and spicy sauce.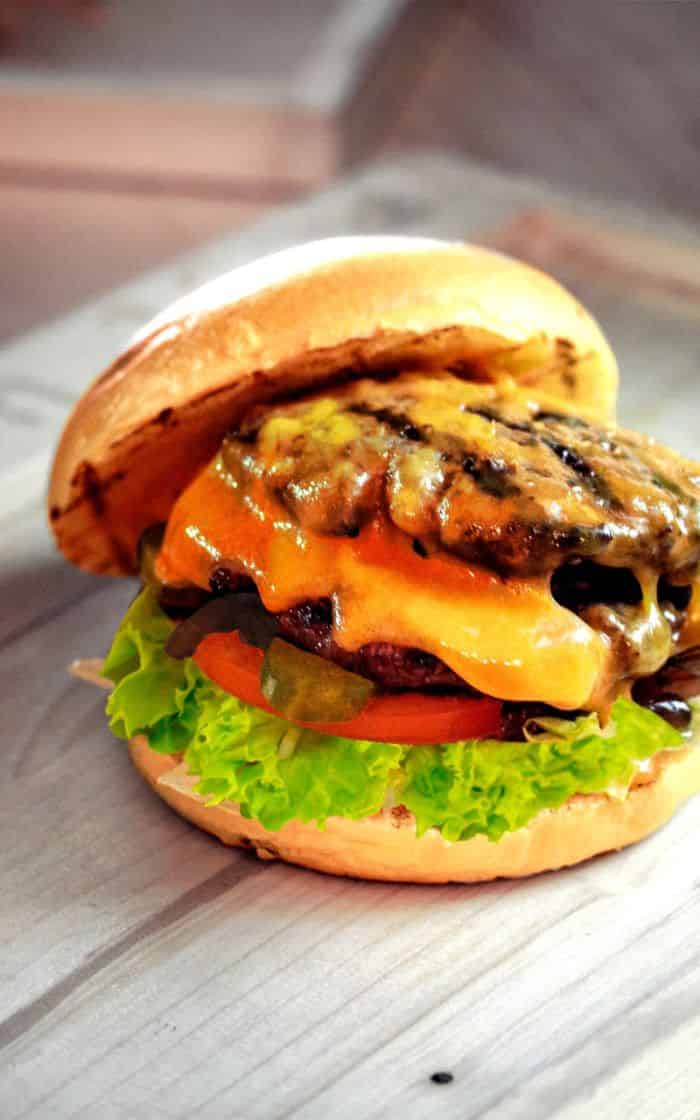 Let's start off with one of the classics in the fast food business. Largely known for root beers and onion rings, A&W also serves up delicious burgers at an affordable price point. Choose from an exciting array of beef patties like Mozza Burger (RM10.90) or Double Deluxe Burger (RM9.39), fish patties like the Fish Sandwich (RM8.44) and chicken patties like Chicken Sandwich (RM9.39). To add a cherry on the top, any orders with GrabFood will come with a free 600ml Root Beer!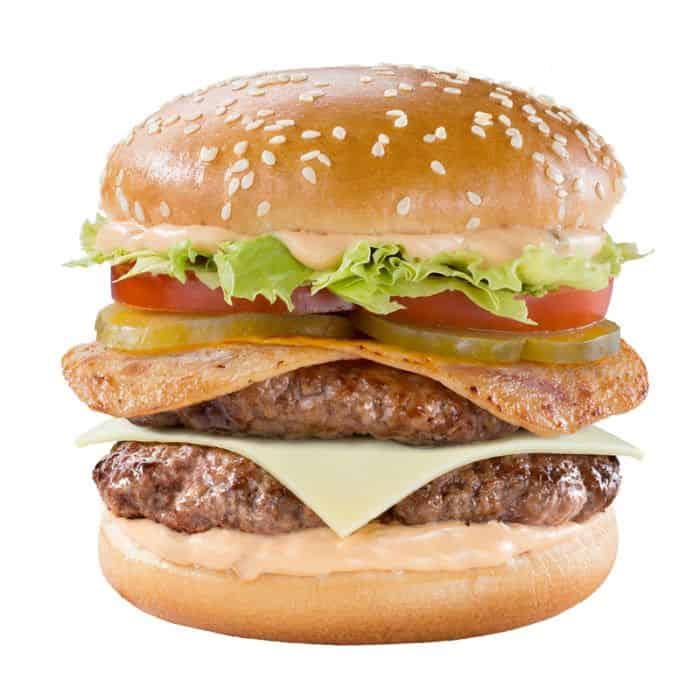 There you go! 5 burger places that are extremely affordable below the RM30 price point! If you are looking for solely burgers or a set meal, the burger establishments listed above are all available on GrabFood. That's not all! GrabFood also has your neighbourhood favourites burgers from Burger Bakar and traditional street food like Roti John and Ramly Burgers. Now you know that ordering a burger has never been easier with Grabfood's burger delivery service, start satisfying your burger cravings today!
The images used are for illustration purposes only*
Get the story behind Malaysia's fave CNY dish, where to find the best Yee Sang and how to do the prosperity toss right.
Read More »
Where to find the freshest, tastiest poke bowls in KL — from tuna to tofu.
Read More »
Looking for the best street food in KL? Get into these delicious international faves, right now.
Read More »