Salads! The perennial buzzword for healthy eating has taken the world by storm. Salad bars are also popping up all around to serve you your daily dose of healthy eating. Remember the days of just boring greens in salad meals? Today, these salad places in Kuala Lumpur comes in both ready-to-eat packages or options for a create-your-own bowl, which brings convenience and variety of choices in your daily meals! Join the healthy eating trend and read on to find out 5 affordable salad places that you can deliver from in Kuala Lumpur.
Goodness Greens cafe is created from the established La Juiceria cold-press juice brand to promote healthy eating in Kuala Lumpur. You can look forward to their signature customisable salads, healthy brown rice bowls, smoothie bowls and of course, La Juiceria's cold-pressed juices. Goodness Greens Cafe's build-your-own-salad allows you to pick the size of your salad bowl, your base, protein choices, main and supplementary ingredients and lastly, your dressing. They have multiple choices for a base like Japanese Pearl Turmeric Rice to Kale, chicken breast to smoked salmon for your protein choices and over 35 choices of main and supplementary ingredients. Pick from 13 different sauces from Blue Cheese to Roasted Sesame and choose if you want to mix in your dressing or separate it. For those who are lazy to choose, they have existing signature salads with preset choices to choose from! Now you get to pick and choose a different taste every time you eat healthily!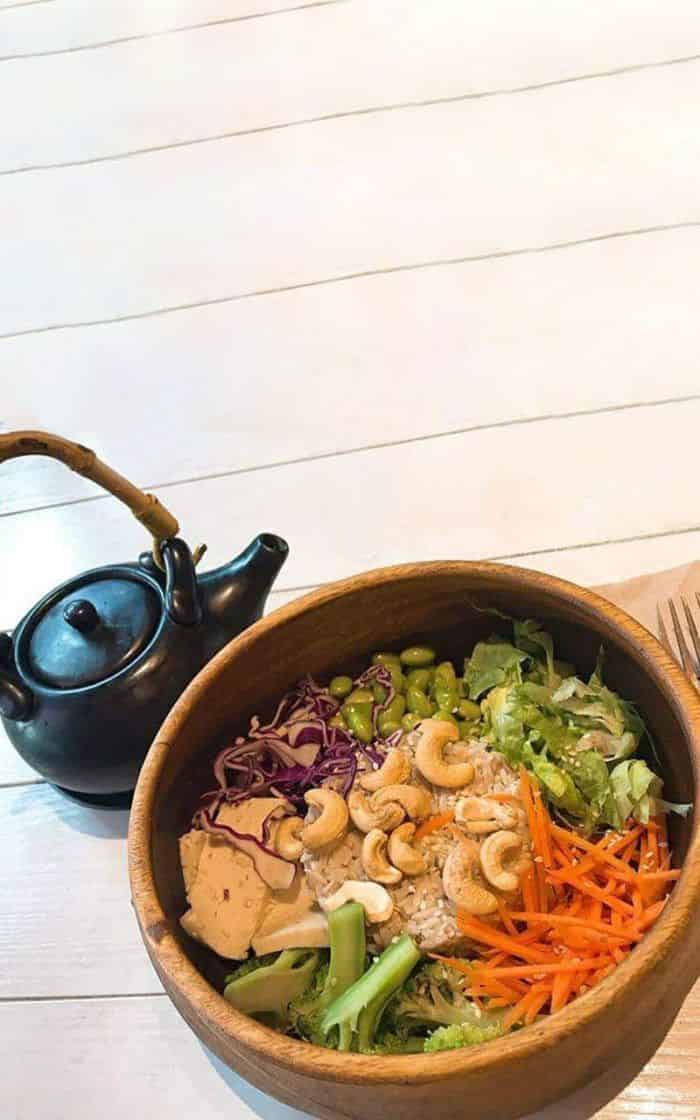 Agrain is a new concept by established healthy fast food brand, Hale. They focus on the consumer being able to customise their salad bowls with healthy ingredients provided. Their build your own bowl concept first starts with choosing between the Petit, Regular or the Large bowl with varying amount of ingredients you can put in. For example, the Petit allows you to put half a portion of your protein choice, Regular offers 1 full portion and lastly, Large allows you 2 portions. Next, you get to choose your base from Whole Wheat Pasta Aglio Olio, Buckwheat Soba, Rice or Lettuce. Moving forward, the protein choices range from fish, tofu, chicken, beef and even salmon. Lastly, choose from 5 toppings and 6 dressings to give your meal the final garnish and that personalised taste that you love.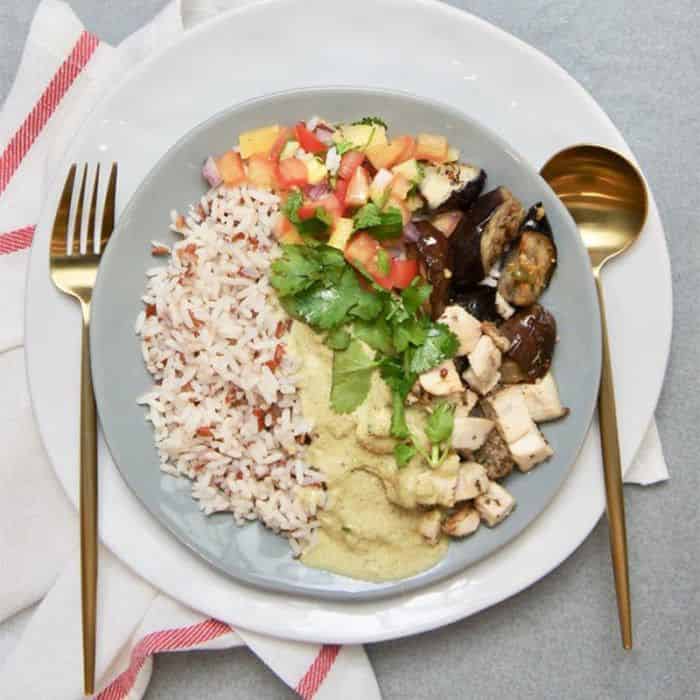 Salad Atelier | Salad Atelier Express
Atelier represents the studio in French and it signifies that they treat salad like design or art. This should tell you that you are in good hands with the amount of respect they have for the art of salad. They have two types of branches, Salad Atelier and the Salad Atelier Express.
Salad Atelier Express is created to serve consumers who want a convenient meal delivered to them! Choose from a wide array of recommended flavours like the Omega-3 Booster Salad (smoked salmon,etc.) to the Protein Freak Salad (roasted chicken, chicken sausage, etc.). They even serve up unique combinations like Roasted Lamb and Cheese Wrap and Triple Cheese Indulgence Salad. Interestingly, you can also opt for the above salads to be in a wrap too! Their salad choices also include a no-frills build-it-yourself salad with 1 complimentary homemade dressing and charges for every additional topping.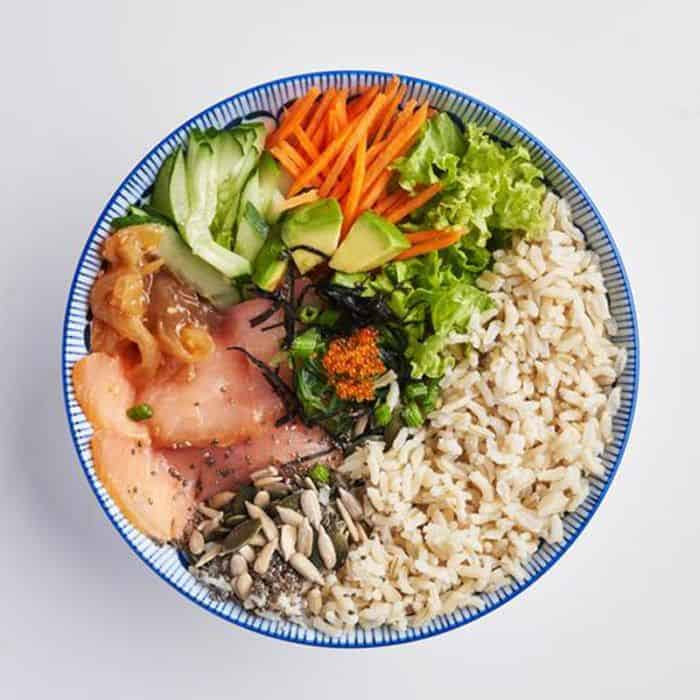 Salad Atelier offers even more than what the Express branch has! With unique flavours like Crispy Bacon and Pasta Salad to the Spring Atelier Salad, you will find more unique flavours! Their build-your-own salad slightly differs as well, where there are multiple sizes aptly named from Rabbit Size Salad to the Dinosaur Size Salad. Choose from different bases, main, supplementary ingredients and dressings to have a meal of your choice!
Simply Green Salad aims to serve you quality and delicious salad in KL. With regards to the salad choice, they have a section known as the Signature Ala Carte Salad. HEre you have 7 different choices of preselected salad meals. This includes choices like Warm Tucker (Couscous, Cucumber, Yakitori Chicken,etc.), Bountiful Platter (Multigrain rice, Pesto Chicken, etc.), Caeser Royale (Romaine Lettuce, Cherry Tomato, Caeser Dressing, etc) and many others. They even have a High Protein Salad known as the Umami Rice Bowl which includes ingredients that are high in protein such as Soy Balsamic Chicken, Black Beans, Edamame. Pair it up with one of their soup choices to complement your salad meal!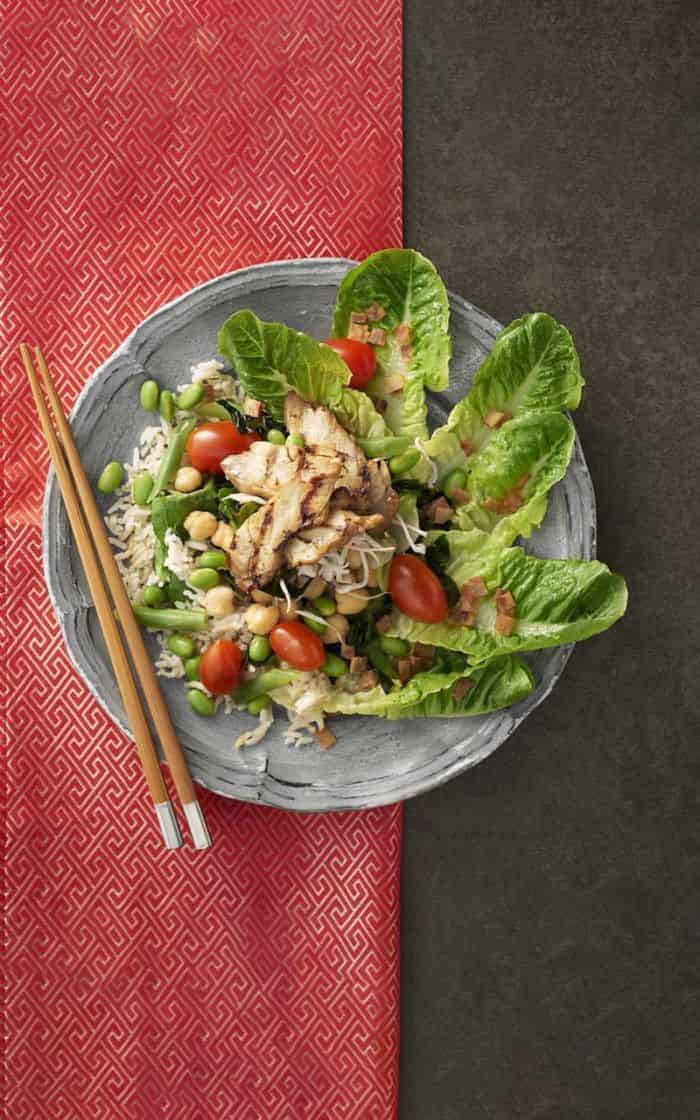 The Good Co emphasises on taste, convenience, variety and education on the importance of having a healthy lifestyle. They serve a wide range of healthy food without meat, from artisan sandwiches to smoothie bowls. The Good Co also have interesting salad choices in the form of salad pots. These salad pots are layered with 100% natural ingredients and a mixture of nutrients. It is primarily designed for convenience and consumers who are looking for a to-go meal. Pick from 5 different flavours from the Scallop Dee Kap (mixed leaves, grilled ginger lemongrass "scallops",etc.) to the Skinny Sumo (mixed leaves, grilled mushrooms, cherry tomatoes, okra, etc.). It is not like the common salad bowls that we might be familiar with, but it sure is a unique and interesting way for a meal that is guaranteed to turn heads.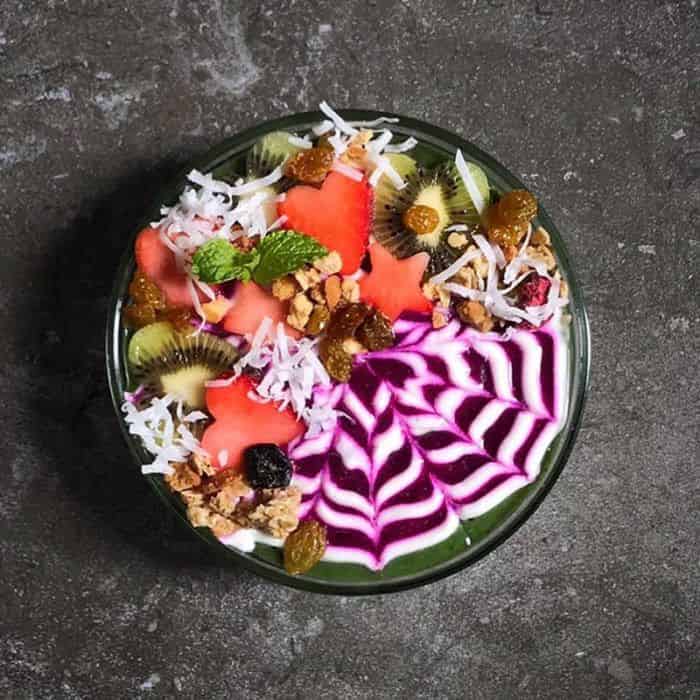 Who says eating healthily is boring? All of the restaurant and meal choices listed above are available on the GrabFood app. Whether you are looking for something healthy to eat during lunch breaks or simply trying out new cuisine, healthy eating is something that all of us should be aware of. With Grabfood's salad delivery service, convenient salad meals can be delivered right to where you are.
The images used are for illustration purposes only*
Get the story behind Malaysia's fave CNY dish, where to find the best Yee Sang and how to do the prosperity toss right.
Read More »
Where to find the freshest, tastiest poke bowls in KL — from tuna to tofu.
Read More »
Looking for the best street food in KL? Get into these delicious international faves, right now.
Read More »