Consumers & DriversTech & Product
GrabMart Enhances On-Demand Retail Experience with Popular Brands and Refreshed Design
Grab, the everyday lifestyle app, today announced an expansion of its product offerings and a new look on GrabMart - its on-demand essentials delivery service.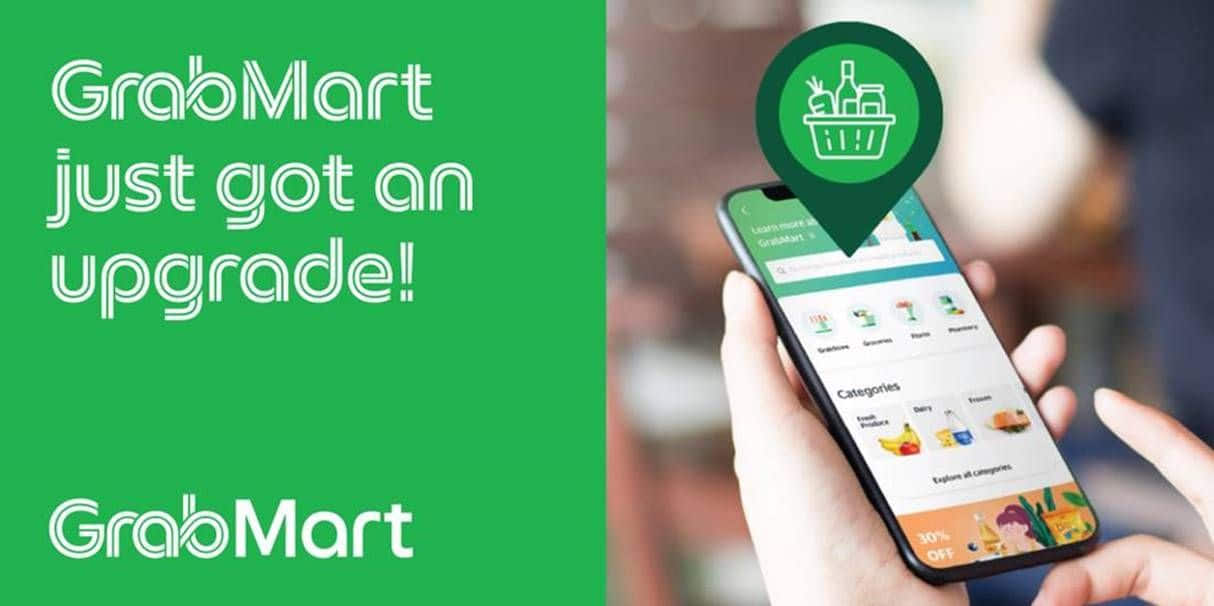 Featuring over 1,500 merchants, including recently onboarded large chain retailers such as innisfree, The Body Shop, Times Bookstores, Unity and Watsons
Refreshed app interface to enhance consumers' in-app shopping and discovery experiences
An end-to-end service platform to empower business owners to capture opportunities from growing on-demand retail trend
SINGAPORE – 24 August 2020 – Grab, the everyday lifestyle app, today announced an expansion of its product offerings and a new look on GrabMart – its on-demand essentials delivery service.
First launched as a pilot in Q4 2019, GrabMart has grown rapidly since the Circuit Breaker period in Singapore. As consumers continue to adopt working from home arrangements, they are also seeking for greater convenience, as well as the ability to instantly decide what they want, when and where they want it. This on-demand retail trend, along with a corresponding surge in demand for groceries and daily essentials, has resulted in GrabMart expanding and featuring over 1,500 merchants today. Majority of them are small, local independent businesses.
To continue meeting the rising demand for instant retail, GrabMart has partnered with leading retailers such as innisfree, The Body Shop, Times Bookstores, Unity and Watsons, to offer an even greater variety of offerings to its users, cutting across fresh produce, essential amenities, personal care products and even books and gifts. The service has also introduced a new user interface to enhance users' in-app shopping experience as they navigate the expanded range of products.
"We saw more than 10x growth in demand to-date on GrabMart this year alone. Demand remains elevated even after Singapore eases into phase 2 of reopening as consumers continue to rely on channels that can fulfill their on-demand purchasing habits. Businesses have also observed this trend and are keen to increase their virtual touchpoints to capture this growing audience. This is where GrabMart serves as the platform that connects consumers and businesses, supported by an established delivery infrastructure. For business owners, GrabMart offers immediate consumer reach, ready tools and resources to boost their online visibility and grow their business," said Yee Wee Tang, Managing Director, Grab Singapore.
Brands join GrabMart to adapt to new market conditions, enlarge consumer base
More than half of Southeast Asia's consumers have tapped on food and grocery delivery services during the lockdowns. For businesses, GrabMart provides an end-to-end solution with a platform of engaged users, a wide network of delivery-partners and technology for business owners to digitalise quickly in order to capture a growing addressable market that is moving online.
In addition, small, local independent businesses have also chosen to come onboard GrabMart. Many, like SLH Fresh Fruits, have opted to leverage GrabMart to jumpstart their digitalisation journeys.
Said owner of SLH Fresh Fruits, Ang Eng Guan, "When the circuit breaker happened, we saw footfall to our store drop drastically and realised that we had to move online quickly as more people stayed at home. Even in Phase 2, we are still seeing consumers opting to buy online, and we've been pleased with the volume of orders we've received via the GrabMart thus far. In fact, we've grown a pool of consumers from other residential areas that would not have traditionally visited our stores."
Facilitating app-based discovery with all-new GrabMart experience
As GrabMart expands its array of options to meet consumers' growing demand, helping consumers easily find and discover what they are looking for becomes a priority. The all-new GrabMart experience has been redesigned to make app-based commerce a fuss-free experience. GrabMart will now have a dedicated tile on the Grab app,  as well as a personalised feed for an easier shopping experience for users. Other new and intuitive features to enhance the on-demand retail experience include:
Better categorisation for easier search

Users can now easily find what they need via the GrabMart category icons which pull up a list of relevant stores in the area that deliver groceries, snacks or even wellness products.

They can also narrow their search further by zooming into the sub-category product types. For example, tapping on the "Dairy & Chilled Food" section will lead to specific product types such as cream, butter & margarine, milk and so on for users to easily locate the items they are looking for.

Alternatively, users who already know exactly what they need can skip the browsing and directly use the search bar.

Search for the products you want via categories or sub-categories

 

Or locate the product by searching via the search bar 

Intuitive features to make buying a breeze

To facilitate the discovery process, the new GrabMart interface will allow users to easily make repeat orders based on their past purchases under the "Order Again" section. This removes the hassle of searching for the same item again by pulling up a list of merchant-partners they have most recently and most frequently ordered from.

The brand new "Recommendations" section also curates the latest GrabMart deals and most popular items amongst users in the same area.

Manage delivery schedules

Whether users need something as soon as possible or in a few days' time, they have the option to choose between on-demand delivery or scheduled delivery.

This helps users better plan their days and receive their orders at a time that works best for them.