Consumers & DriversTech & Product
Grab Financial Group Expands Suite of Products Under 'Thrive with Grab' Strategy
Grab Financial Group expands consumer ecosystem with new financial products and services. including the first micro-investment solution, third-party loan platform and 'buy-now-pay-later' products for e-commerce websites.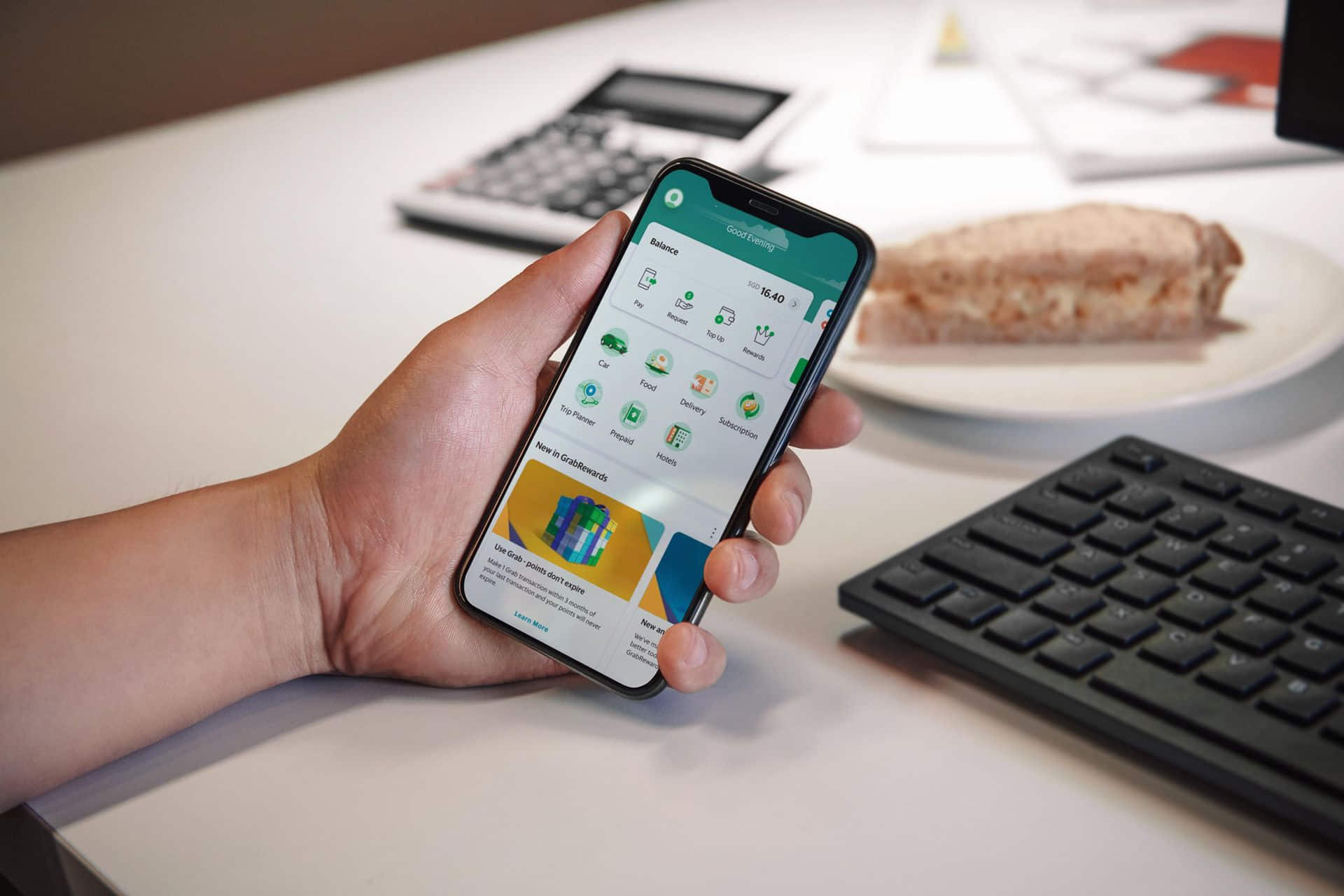 Grab Financial Group launches first micro-investment solution, third-party loan platform and 'buy-now-pay-later' products for e-commerce websites

New offerings are part of the company's new 'Thrive with Grab' strategy
Products aim to set a new benchmark for financial services in accessibility, convenience and transparency
SINGAPORE, 4 August 2020 – Grab Financial Group (GFG), Southeast Asia's leading fintech platform, today announced a robust suite of financial products and services – including its first micro-investment solution, AutoInvest – offered by GrabInvest (S) Pte. Ltd. (GrabInvest)– that will be launched under a 'Thrive with Grab' strategy, which expands GFG's range of consumer offerings in order to tap into Southeast Asia's vast mass market financial services opportunity. 
'Thrive with Grab' marks the next step in GFG's journey, and aims to empower individuals to grow their personal wealth, manage their finances and protect what they value. Building on last year's 'Grow with Grab' initiative where GFG's merchant financial services ecosystem was born, 'Thrive with Grab' vastly expands GFG's consumer ecosystem by launching new lending, wealth and insurance products in Singapore and the region in order to provide financial services for consumers in a way that is accessible, convenient and transparent. 
The three main products GFG is launching under 'Thrive with Grab' are: AutoInvest, a micro-investment solution that allows users to invest small sums of money while spending in Grab's ecosystem; consumer loans via our third-party loan platform that allows users seamless access to loans from credible partners; and buy-now-pay-later payment plans for select e-commerce websites, so users can manage their finances smartly. 
Reuben Lai, Senior Managing Director, Grab Financial Group, said: "As a leading fintech company in Southeast Asia, our 'Thrive with Grab' strategy will enable users to build their wealth, manage their finances and protect what they value during this uncertain period. By offering innovative micro-transaction-based financial services, convenient financial management tools and access to products from leading global financial institutions, we hope to unlock the tremendous potential in financial services in the region in ways that serve all Southeast Asians."
Since GFG launched its consumer insurance business last year, it has seen robust growth across the region, with more than 13 million insurance policies issued since April 2019. GFG is now one of the largest digital insurance distributors in Southeast Asia for its insurance partner, Chubb. GFG has also expanded Small and Medium-Sized Enterprise (SME) lending to four countries to support its food and payments merchants with working capital loans.
The success of GFG's micro-insurance and SME-lending business points to a deep unmet need across the region for accessible financial services. According to a Google, Temasek and Bain & Company report, more than 70 percent of Southeast Asians are underbanked while an estimated US$75 billion in assets under management will flow to digital channels by 2025. GFG aims to tap this massive opportunity in order to improve financial inclusion and unlock new revenue streams for Grab.  
Grow Your Wealth
With its Bento acquisition earlier this year, GFG aims to democratise wealth management through micro-investments that make investments accessible to everyone. GFG's first micro-investment solution, AutoInvest, allows Singapore users to "invest as they spend" with their everyday Grab transactions. With AutoInvest, Singapore users choose how much they want to invest per Grab transaction, from as low as $1, earning returns of an estimated 1.8 percent per annum, that can be cashed out directly to their GrabPay wallet. AutoInvest sets GrabPay apart from other e-wallets by allowing users to invest their wallet balance easily. The invested sum can then be withdrawn at any time, with no penalties, to spend on Grab services or at any merchant accepting the GrabPay Card.
Chandrima Das, Head of Wealth, Grab Financial Group, said: "We are excited to launch AutoInvest, the first-of-its-kind micro-investment solution in Singapore that allows users to 'invest as they spend'. AutoInvest is our commitment to bring value to our consumers and partners with innovative, accessible and easy-to-understand investment solutions. As we build out our wealth management offerings under GFG's 'Thrive with Grab' strategy, we aim to better provide millions across SEA with the opportunity to invest in financial products traditionally limited to affluent individuals and institutional investors."
AutoInvest monies are invested into high-quality, liquid fixed income funds offered by Fullerton Fund Management and UOB Asset Management. AutoInvest charges a low all-inclusive fee, and will be available to eligible users in Singapore via the Invest tile managed by GrabInvest in the Grab app in early September.
Manage Your Finances 
Demand for online consumer lending continues to grow as more Southeast Asians transact digitally. External research has shown that more than one-third of consumers are willing to shift some banking activities, such as loans, to non-bank digital platforms. Today, GFG is one of the fastest-growing fintech lenders by disbursals. Together with our partner OVO, we have close to 400,000 outstanding loans and financing solutions across consumers, driver- and merchant-partners in Q1 2020.
To meet this emerging opportunity, GFG will launch a third-party consumer loan platform, starting in Singapore, before expanding to Malaysia and other countries. Consumers will be able to discover personal loans offered by GFG's licensed bank partners to service their everyday borrowing needs. The innovative end-to-end platform will see bank partners and GFG integrate their APIs to enable users to access and securely apply for the loans directly within the Grab app. 
GFG is also expanding its 'buy-now-pay-later' line of offerings by launching PayLater Instalments and PayLater Postpaid on select e-commerce sites in Singapore and Malaysia in October. This enables eligible users to better manage their cash flow by letting them shop online now and pay in interest-free instalments with leading furniture, beauty fashion retailers. Eligible users can choose to split their purchase into monthly instalments (PayLater Instalments), or defer their payment to the following month (PayLater Postpaid). 
Get Peace of Mind
Since launching insurance last year, GFG has established itself as a fast-growing regional distributor, working with leading insurance companies to distribute more than 13 million paid-for policies across Southeast Asia to date. In August last year, GFG and NTUC Income also jointly launched Southeast Asia's first micro-insurance plan for critical illness in an innovative 'pay-per-trip' structure for driver-partners. 
This year, GFG launched its Ride Cover micro-insurance policy in Singapore, Malaysia and Indonesia. Ride Cover protects users while on Grab rides and will expand into more countries in Southeast Asia, including the Philippines, Thailand and Vietnam, by the end of this year. In the coming months, GFG will also launch a new product, Hospital Cash Cover, in Indonesia, to protect users when they are hospitalised. This will be GFG's first hospitalisation insurance plan for consumers. 
"This launch represents a key milestone in building on our success last year, where we launched our merchant ecosystem. Today, 'Thrive with Grab' is all about building a world-class consumer ecosystem, as we want to empower individuals and small businesses across the region to meet their diverse needs through financial services by delivering products and solutions that are accessible, transparent and convenient," concluded Reuben.