Grab Creates Safer & More Secure GrabPay e-Wallet with New User Verification Feature
Grab is the first Super App to partner with GovTech for MyInfo integration Through MyInfo, GrabPay users can enjoy seamless in-app user verification and unlock a more powerful e-wallet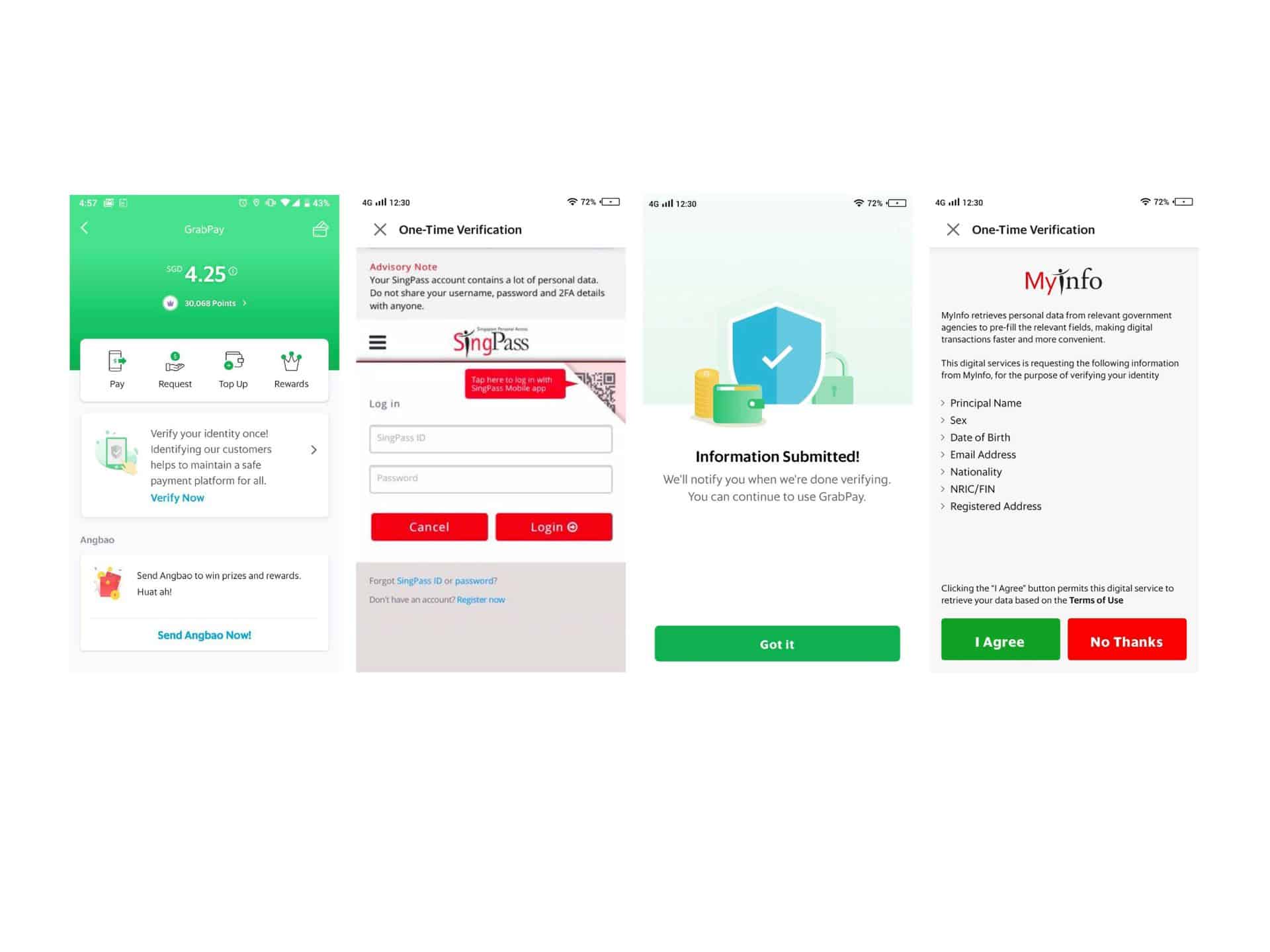 Singapore, 7 June 2019 — Grab, the leading super app in Southeast Asia, has launched a new user verification feature on its GrabPay wallet in partnership with the Government Technology Agency of Singapore (GovTech) today. Grab users will be able to authorise the retrieval of personal data from MyInfo, a digital identity service from GovTech, to complete the verification process easily. The new feature will contribute to a safer and more secure e-wallet for all GrabPay users. Upon verification, GrabPay users will also get to enjoy enhanced financial and payment services, all within their Grab app. The new feature will be progressively rolled out and will be available to all users by end June 2019.
This comes after GrabPay became a relevant stored value facility (SVF), licensed and regulated by the Monetary Authority of Singapore (MAS). As a regulated e-wallet, Grab is now required to perform customer identity verification on GrabPay users, in a process called KYC (Know Your Customer). MyInfo simplifies the customer verification process by reducing manual form-filling and eliminating the need to submit supporting documents such as photos of the NRIC.
Managed by GovTech, MyInfo is a trusted solution for SingPass users to authenticate themselves and manage the use of their personal data while transacting online with participating public and private organisations. It aims to create better efficiencies for business, while offering a more intuitive user experience.
"Providing a safe and secure e-wallet to our users is a top priority at Grab. Today, three-quarters of our consumers use GrabPay daily and close to 9,000 merchants accept GrabPay as a payment option. As we roll out more services and give our users more reasons to go cashless, we know that it is important to ensure that they can do it with a peace of mind. The new user verification feature will help to further strengthen GrabPay's security," said Gary Wong, Head of GrabPay Singapore. "Our collaboration with GovTech has enabled us to introduce the verification feature with an easy-to-use and seamless process. We hope this will encourage more users to go through the KYC process and help build greater trust within the ecosystem."
"We are excited that Grab has taken the opportunity to integrate MyInfo into its GrabPay, joining more than 40 industry partners that have done so with their digital products and services. We are also currently discussing with businesses in other sectors, and look forward to work with them and bring greater convenience to citizens," said Kwok Quek Sin, Senior Director, National Digital Identity, GovTech.
To perform authentication with MyInfo, GrabPay users simply need to log-in to their SingPass account via the Grab app and provide consent to the retrieval of personal data. Users will receive a notification when Grab has verified and upgraded the account within 3 working days.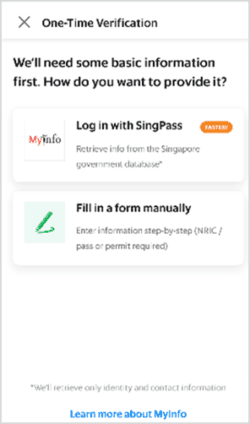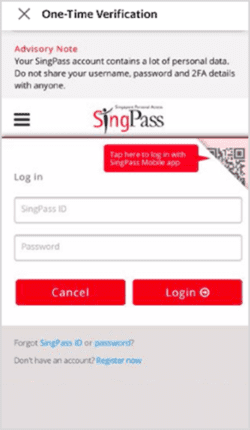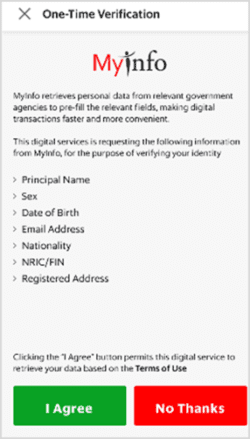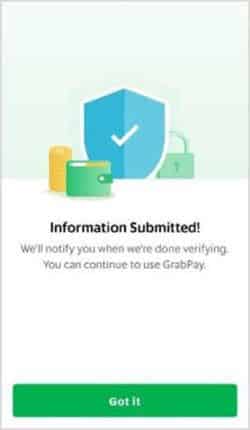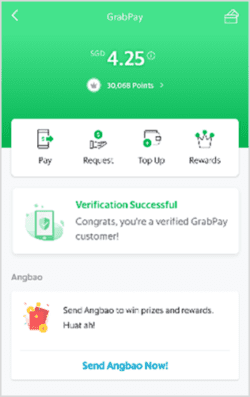 GrabPay users can login with SingPass and use MyInfo for a secure and convenient customer verification process
GrabPay users can unlock a powerful mobile wallet with MyInfo
GrabPay users who successfully undergo the KYC process can look forward to an enhanced mobile-wallet experience in the Grab app, which include:
Increased annual transaction limit from S$5,000 to S$30,000.
(Coming Soon) Mastercard prepaid cards that enable customers to use their upgraded mobile wallet to pay for Grab services across Southeast Asia and for online payment.
(Coming Soon) Wallet-to-wallet remittance product allowing users to remit money instantly and securely to receivers in the Philippines, and other countries using their GrabPay wallets.