Consumers & DriversSocial Impact & Safety
Grab Introduces New Financial Literacy Programme as part of the GrabAcademy Initiative for Driver- and Delivery- Partners 
Developed in collaboration with Ngee Ann Polytechnic, the programme aims to reach at least 5,000 partners by end 2021 SINGAPORE, 3 August 2021 – Grab Singapore announced that it has launched a new financial literacy (FinLit) programme for Grab driver- […]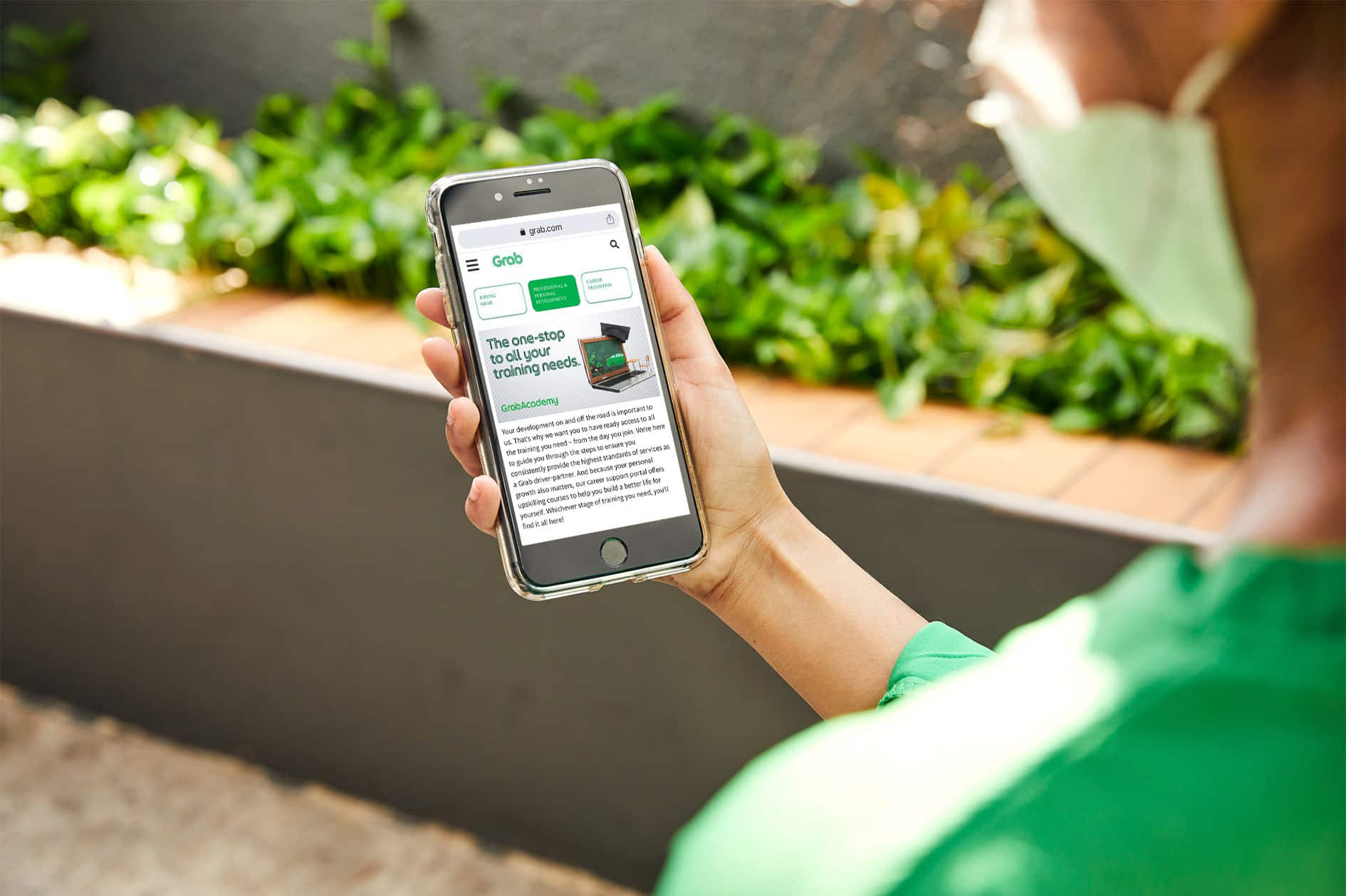 Developed in collaboration with Ngee Ann Polytechnic, the programme aims to reach at least 5,000 partners by end 2021
SINGAPORE, 3 August 2021 – Grab Singapore announced that it has launched a new financial literacy (FinLit) programme for Grab driver- and delivery- partners. The programme will be part of the GrabAcademy initiative which covers all aspects of our partners' training needs – from onboarding, personal and professional development to career transition. GrabAcademy is part of the broader GrabForGood initiative where Grab is committed to create positive impact to three core groups – People, Partners and the Planet. 
Based on a 2020 survey run by NielsonIQ of 512 respondents in Singapore, one in three of our driver-partners believe that learning financial literacy would improve their daily lives. The new FinLit programme aims to help Grab's partners gain a better understanding of financial services, empower them to have a stronger grasp of their personal finances, and strengthen the abilities to improve their livelihoods outside of the Grab platform. The programme will be available via the in-app GrabAcademy at no cost. Grab hopes to reach 5,000 partners through this programme by the end of the year. 
Co-developed with Ngee Ann Polytechnic (NP), the FinLit programme comprises six bite-sized video modules of around 10 minutes each. The modules will cover a range of topics, including basic financial planning, budgeting and saving, loans and credit, insurance, as well as investment and retirement planning. (More details can be found in Appendix) 
For partners who wish to expand on their financial literacy knowledge, they may also choose to participate in an in-person one-day course co-developed with NP.
Yee Wee Tang, Managing Director, Grab Singapore said: "We believe that learning and upskilling is important no matter which stage in life you are at. That's why we have invested a lot of effort into building up a robust training programme that aims to support different learning needs of our driver- and delivery-partners. With the experience NP has on producing quality training material for learners from different backgrounds, we hope that our partners will find the learning process enjoyable and useful. And with the knowledge acquired, we trust that it will help our partners in making more informed decisions relating to their finances."
Ms Teo Hui Leng, Director of School of Business & Accountancy, Ngee Ann Polytechnic said: "Ngee Ann Polytechnic's School of Business & Accountancy is pleased to collaborate with Grab to create and deliver the financial literacy programme for Grab driver- and delivery-partners. The pandemic has caused many to reassess and reexamine their financial habits. We believe that the programme will impart essential financial knowledge, enabling these partners to make informed decisions in order to achieve their financial goals. Through this programme, we hope to provide more individuals with training and development opportunities, as well as to enhance their overall financial literacy."
The launch of the FinLit programme follows the success of the digital literacy programme launched last October in partnership with Microsoft. To date, more than 8,000 driver- and delivery-partners have completed at least one module, while more than 36,000 completion certificates have been issued. 
Within the GrabAcademy initiative, driver- and delivery-partners can also gain access to resources and information that caters to different learning needs. These include on-the-job training to help them to improve as a driver or delivery-rider; second-skilling courses in areas such as personal trainer certification, cooking, starting a home business and more; as well as career support for partners looking at opportunities outside of the Grab platform.
"I am appreciative to have the opportunity to pick up relevant and useful skills through the GrabAcademy initiative. For driver-partners like myself who may not have had the opportunity to learn more about financial planning or digital literacy, taking up these courses in the in-app GrabAcademy is a good place to start," said Yeo Lay Hiong, Grab driver-partner.
For more information on the GrabAcademy initiative, visit  https://www.grab.com/sg/driver/academy/ 
—-
Appendix
| | |
| --- | --- |
| Module | Description |
| Financial Planning | Introduces the fundamentals of financial literacy, such as budgeting and saving for retirement, in order to gain financial control, security and freedom.  |
| Budgeting and Savings | Explains the importance of budgeting and saving to attain financial stability. The module discusses how individuals may better track their expenses, manage their spending and save more money. Additionally, the lesson will touch on the purpose of Central Provident Funds (CPF) and Supplementary Retirement Savings (SRS).  |
| Loans and Credit | Discusses the distinction between good and bad debt,  the risks of debt as well as the recommended ways to manage debt. The module also covers information on interest rates and charges associated with various credit cards and services such as Hire Purchase and Buy-Now-Pay-Later schemes. |
| Insurance | Demonstrates the concept of personal risk management and the function of insurance services.  The module examines ways to identify insurance gaps in order to safeguard against financial uncertainties and improve one's financial stability. |
| Investment | Outlines the process of evaluating one's risk and investment profile, the different types of investment products available in the market, and how investment may help individuals achieve their financial goals. The module also covers topics such as Dollar Cost Averaging and Robo-advisory platforms that may aid in one's investment journey. |
| Retirement | Highlights the importance of early retirement planning. It discusses the various tools available to bridge gaps in one's retirement funds and how to begin saving to meet retirement goals.  |