Grab Brings More Affordable Features to Singapore Foodies
New features aimed at making GrabFood more accessible to more budget and value-conscious consumers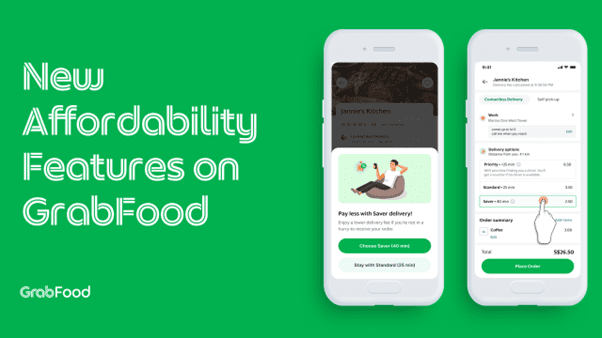 Grab, Southeast Asia's leading superapp, today unveiled new product innovations to offer GrabFood users more options at lower price points. The move is aimed at reaching out to more budget and value-conscious consumers who do not typically consider food delivery services for their everyday meals.
"We want to serve more foodies in Singapore by making GrabFood more accessible to them. By leveraging our technology and platform, we are able to create services at different price points to appeal to different consumer groups – all without compromising on service quality and reliability," said Tay Chuen Jein, Head of Deliveries, Grab Singapore.
Tay added: "Our suite of affordability features will enable foodies on a budget to save as they eat, when their ordering in or dining in with GrabFood. More affordable features not only benefits consumers, but also creates more earning opportunities for our merchant- and delivery-partners who will benefit from increased demand for our services."
A More Accessible GrabFood for Singapore consumers
Based on internal data, GrabFood is most commonly used among mid to high income Singaporeans above 25 years old. This group of users rely on GrabFood for casual everyday meals and to satisfy their sudden cravings.
To reach a wider segment of consumers, GrabFood's affordability features cater to budget and value-conscious consumers through cheaper delivery options, and value-for-money meals. These include:
Save on delivery fees by waiting a wee bit longer with Saver Delivery
Saver Delivery is now available nationwide. With Saver Delivery, consumers can choose to pay a lower delivery fee if they can wait a bit longer for their food. Between January to August this year, the feature has saved GrabFood consumers in Singapore over USD$7 million in delivery fees.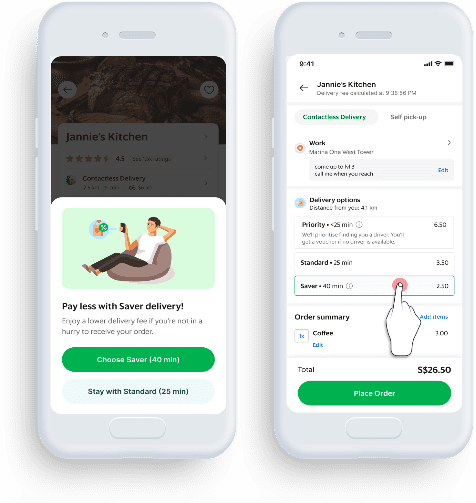 Images: Opt for Saver Delivery option at checkout
New 99c Pre-Order delivery pilot for those who prefer eating alone
GrabFood is now piloting a Pre-Order service at more than 380 locations. Focusing first on business districts, Pre-Order lets consumers order lunch, tea and dinner from a selected list of merchants between 7 days and 90 minutes in advance.
By placing orders ahead of time, consumers only need to pay 99 cents in delivery fee, with no minimum order requirement. Additionally, they can mix and match between different merchants for greater variety.
Pre-Order works best for consumers who are dining alone and have difficulty meeting the minimum order amount.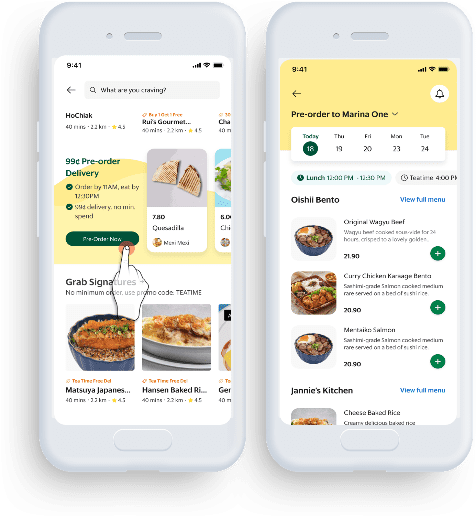 Images: Access Pre-Order from GrabFood homepage if you are within the 380 locations where the service is available
Revamped Group Order for easy sharing of delivery fees
With more than 80% of people in Southeast Asia ordering food delivery for groups[1], Grab is introducing a series of upgrades to improve the group ordering experience in the app. With Group Order, consumers can invite friends, colleagues and family members to join their order and share the delivery fee. The latest enhancements, which are rolling out in phases, include:
Join via QR code – Instead of sending links or manually collating orders, a host can start a group order and easily add people around them to it by letting them scan a QR code on their Grab app.
Order deadline – Hosts can set an order deadline so participants will know when they need to submit their orders by.
Shared order tracking – All participants will be able to track the progress of the order via their own Grab apps.
Smart bill calculation – Grab will display the exact amount each participant owes to the host, who will have the option to divide the entire order amount evenly or by individual order. The delivery fee, tax and tips will be split evenly among those in the group order.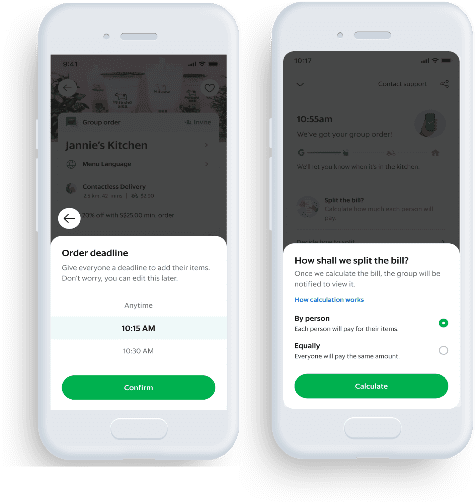 Images: Try out the revamped Group Order experience when you tap on the "Group Order" option on the GrabFood merchant page.
Enjoy dine-in discounts with Grab's latest Dine-in feature
With Grab's Dine-In feature, consumers can easily discover nearby deals, read restaurant reviews, purchase dine-in vouchers, and book rides to their chosen restaurants in a few quick taps.
Dine-In presents a new way for Grab to engage consumers who prefer dining out to ordering in. To date, more than one in three (35%) dine-in users have either never used GrabFood before, or have not used the service in the past three months.
From now to the end of the year, consumers can look forward to exciting dine-in deals every month, including a 1-for-1 discount on dine-in items starting 20th November.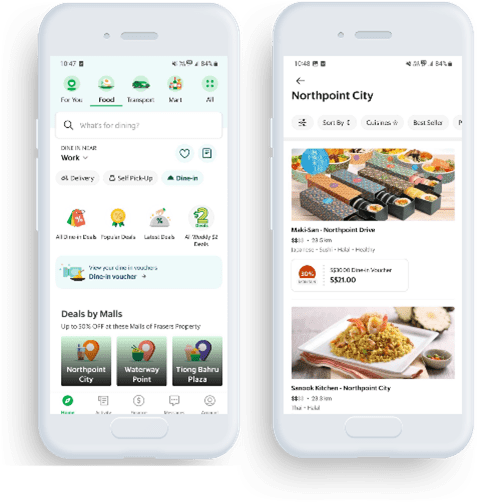 Images: Tap into Dine-In from the GrabFood homepage to discover and purchase deals around you
Access the best affordable options on GrabFood through a new dedicated Budget-Friendly page
With the upcoming Budget-Friendly page, value-loving consumers will be able to easily discover all of GrabFood's affordable options in one place, whether it is options to save on delivery fees, a list of affordable merchants, or attractive campaigns and promos. The page comes with browsing filters that enable consumers to set their preferred meal and delivery budgets, so that they can quickly find what is affordable to them.
To be introduced across the region in early 2024, the new 'Budget-friendly' page will ensure consumers no longer miss out on great deals and are able to make the most of the offers available to them.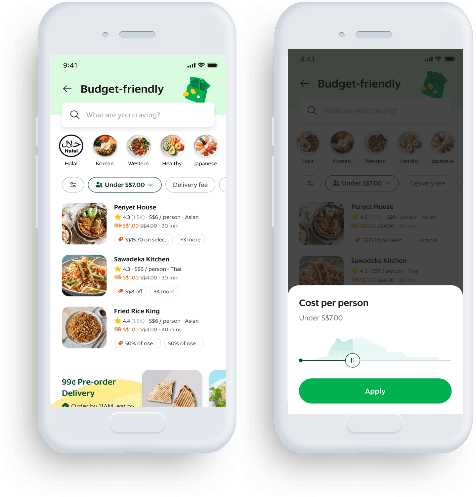 Images: Illustration of the upcoming Budget Friendly Page which will launch in early 2024.
###
[1] According to a study conducted by Grab in June 2023